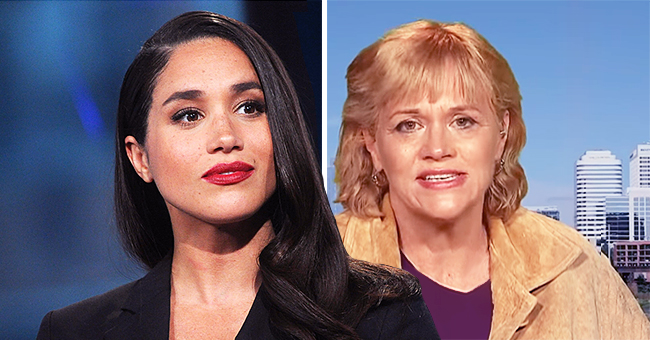 Getty Images/youtube.com/Good Morning Britain
Tangled Story behind Meghan Markle's Strained Relations with Her Half-Sister Samantha

When Meghan Markle married Prince Harry she became an American princess. From her strained relationship with her father to her volatile half-sister, Samantha Grant, her fairytale seems to have come at a cost.
Duchess of Sussex, Meghan Markle might have got her happily ever after however, she ruffled some feathers along the way. When the future princess decided not to invite her father's side of the family to her wedding, some family members were definitely not impressed.
One of the people who were upset about being left out was Meghan's half-sister Samantha Grant. In retaliation, Grant has released numerous statements to the press about Markle including some unflattering rants. Meghan has remained silent but fans wonder what really caused the rift between them.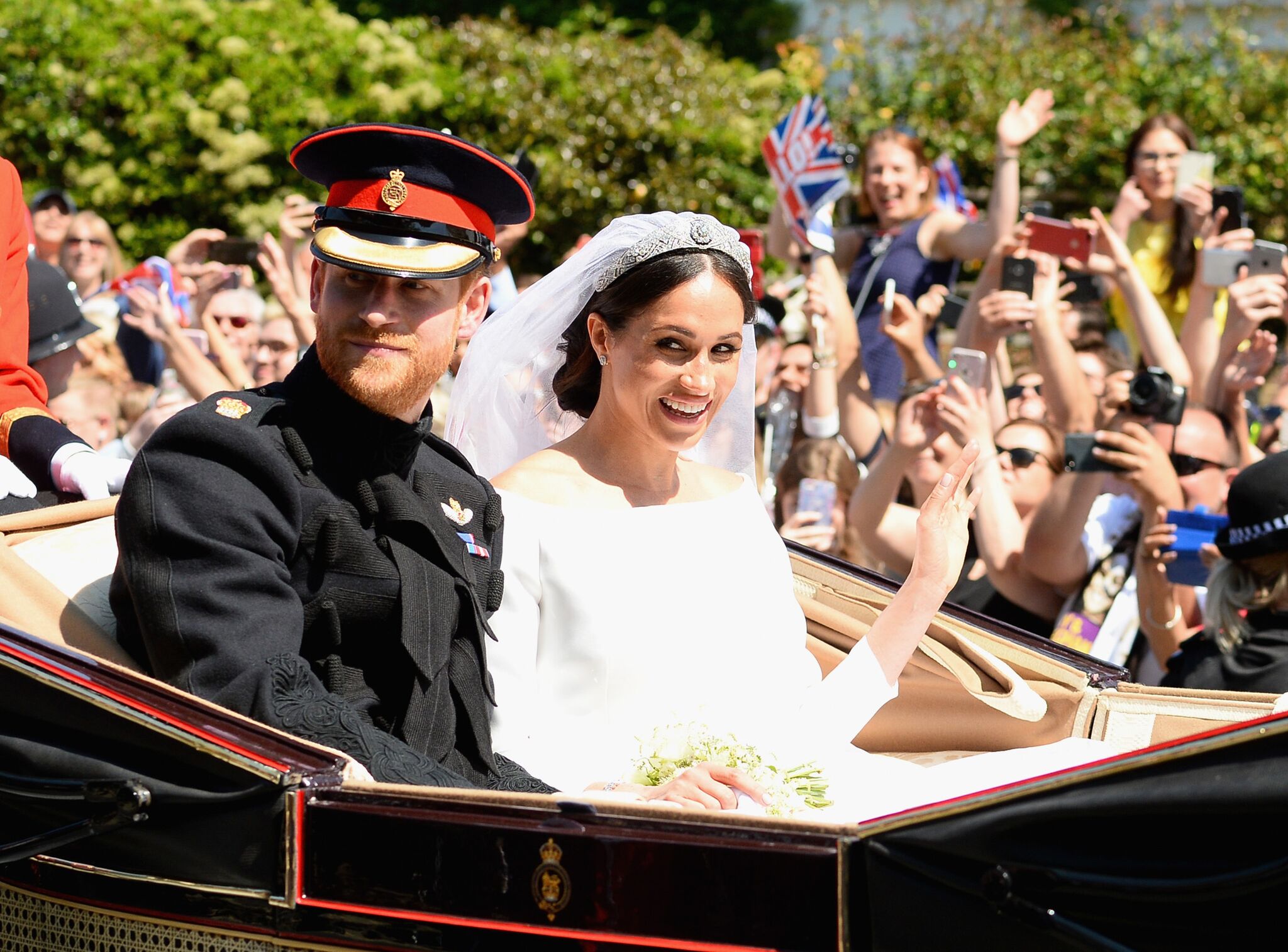 Prince Harry and Meghan Markle on their wedding day | Getty Images
The 16-year age gap
Samantha Grant and Meghan Markle have a massive age gap. Grant is 16 years older than Markle but she claims that in spite of the gap they used to be very close to each other when they were younger.
"She used to call me Daff Duck because I'd make Daffy Duck noises to get her to laugh," Grant claimed in a statement to Daily Mail. "She called me that up until she was 12, then she would call me 'Babe.' She'd ring me up and say: 'How's it going, Babe?'"
Grant used to work as an actress and model
While Markle might be a world-renown Hollywood star turned monarch, her sister also worked in the industry but did not reach such stardom. Grant's career in show business as an actress and a model, was short-lived.
According to IMDB, she had only one credit TV appearance as a guest-star on "Matlock" in 1993 aside from personal appearances.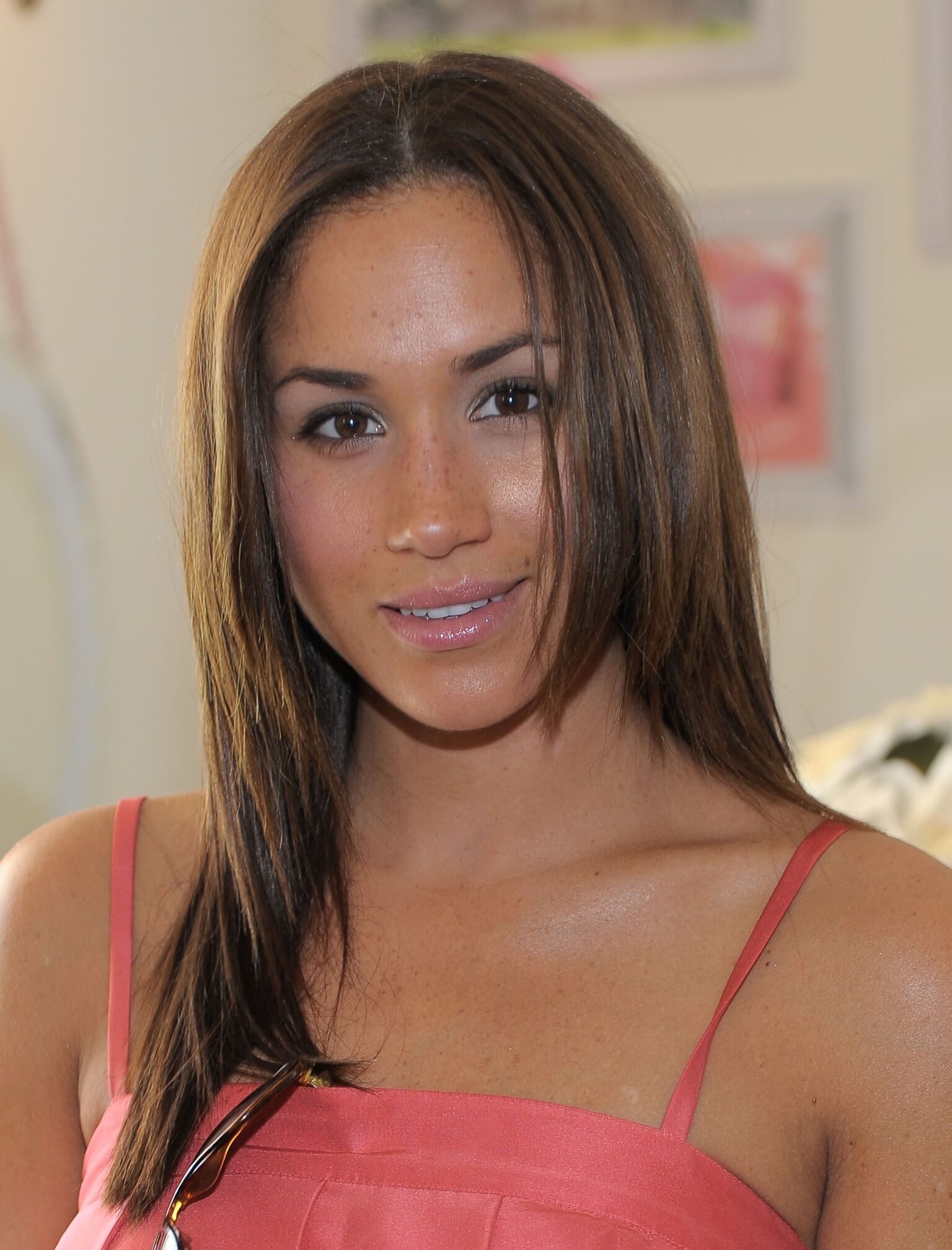 Meghan Markle attends the Some Kind-a Gorgeous Style and Beauty Lounge | Getty Images
Years of Silence
Meghan Markle and Samantha Grant reportedly stopped talking years ago. Grant, however, often contradicts the statement and once said to The Sun:
"Over the years she would call me. We were not close but we stayed in contact."
Apparently, they drifted so far apart that Grant only found out who her sister was dating from a friend. She recalled:
"She said: 'Are you sitting down? Did you know your sister is dating Prince Harry?' My friend obviously thought I'd be shocked."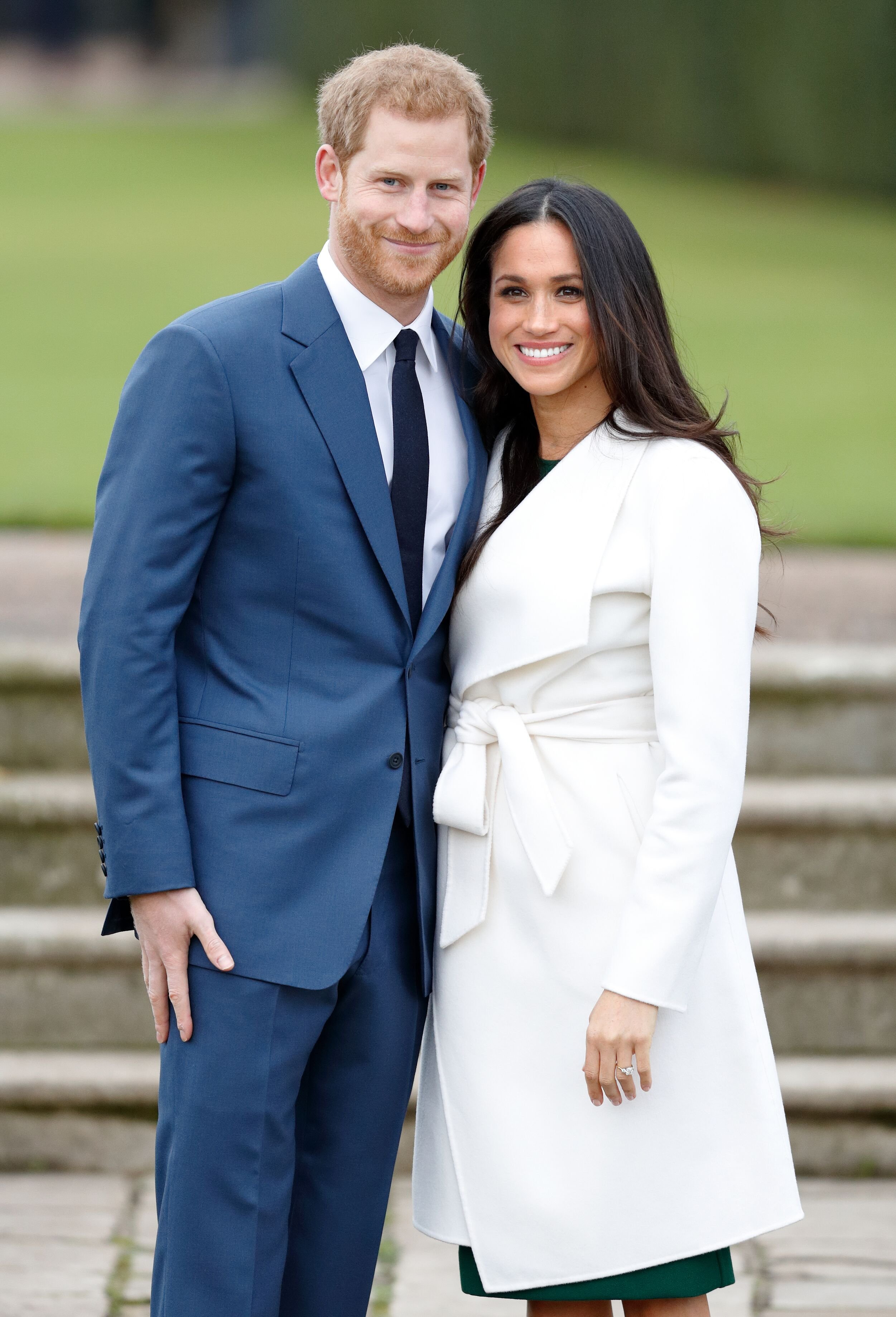 Meghan Markle and Prince Harry's engagement photographs | Getty Images
Grant Claimed to be Happy for Markle's Engagement
Regardless of knowing about Markle's relationship, Grant was apparently thrilled when Markle got engaged to a member of the royal family. She reportedly received notice about the engagement secondhand.
"It was really exciting for me, I am so happy for her," she told Us Weekly. "It was kind of funny, it was like my boyfriend showed it to me and I was on the phone with my father and I got to let him know too. We didn't know it was going to come out this soon, so it was nice to wake up to. He's very excited… he is truly happy about their union. So now my father and I are both so excited because [Meghan Markle and Prince Harry have] had a long to time get to know each other and they know what they want to do. That's really important for us."
The Duke and Duchess of Sussex after their wedding | Getty Images / Global Images Ukraine
She Didn't Attend Meghan's First Wedding Either
The Royal wedding, which was only attended by Meghan's mother from her family, was not the only wedding that Markle decided to leave Grant off the guest list. However, Grant denies that their relationship was strained when the first wedding occurred.
Instead, she explained that since Markle's wedding to Trevor Engelson in 2011 was on the beach, she was unable to attend as her multiple sclerosis has confined her to a wheelchair. She said,
"No, it was an unspoken thing… for a beach wedding in Jamaica [my] wheelchair would have been somewhat in the way and I really didn't want to bog the fun down, so to speak, so I refrained from making it a big deal."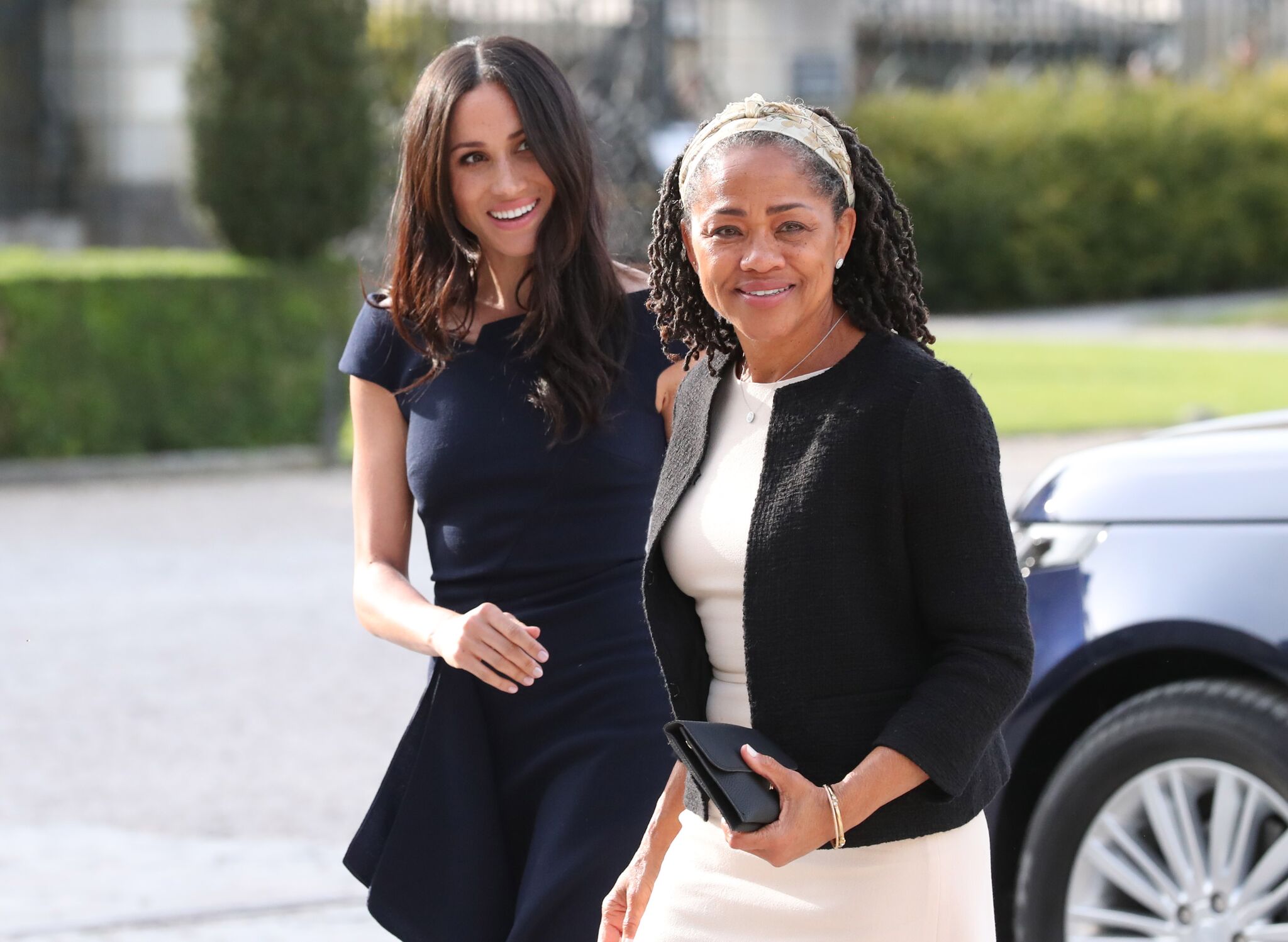 Meghan Markle and Doria Ragland before the royal wedding | Getty Images
None of the Markles Were At The Royal Wedding
After a huge backlash for staging photographs, Meghan's father did not attend her royal wedding. None of the other members of the family besides Meghan's mother were invited either.
"I have to say, I'm not taking it personally," said Grant. "It's not just me. None of the family have received invites, nor have [Markle's mother] Doria's family. So although we don't understand we can only wish them well." She added, "I'm not taking it personally nor am I holding that against her."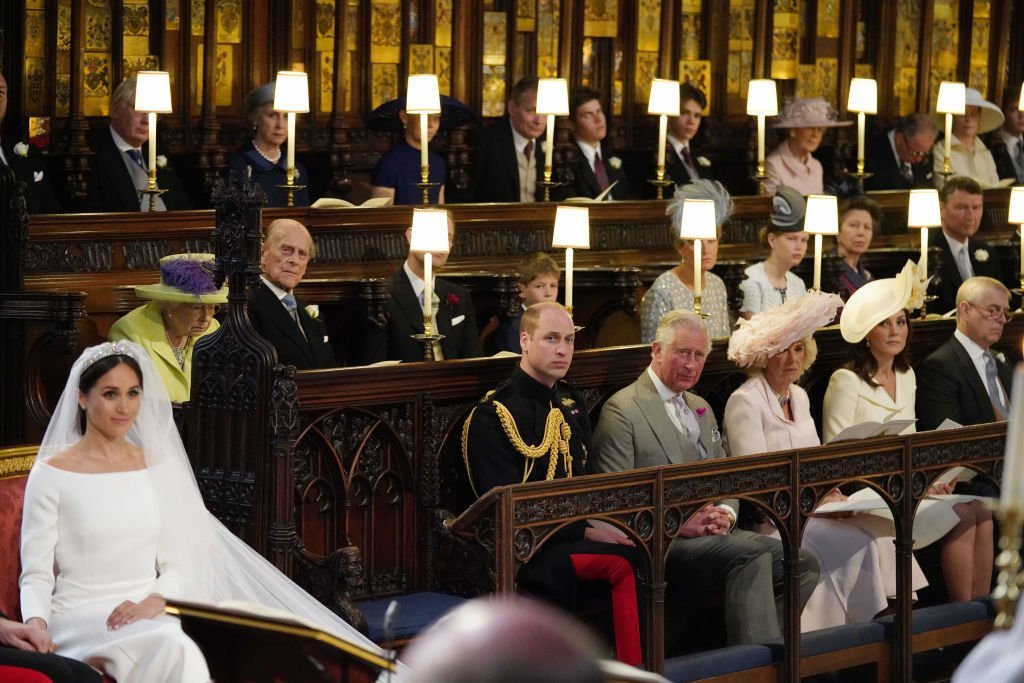 Meghan Markle enters church on her wedding day | Getty Images
Meghan's Letter to Her Father
In Early 2019, the Daily Mail released a handwritten letter which they claimed was written by the Duchess of Sussex to her father. The letter read:
"If you love me, as you tell the press you do, please stop. Please allow us to live our lives in peace. Please stop lying, please stop causing so much pain, please stop exploiting my relationship with my husband."
While the Duchess never confirmed writing the letter, Grant instantly defended their father. She challenged Meghan to take a "lie detector test anywhere on the planet with investigators that are not paid by her to skew the results."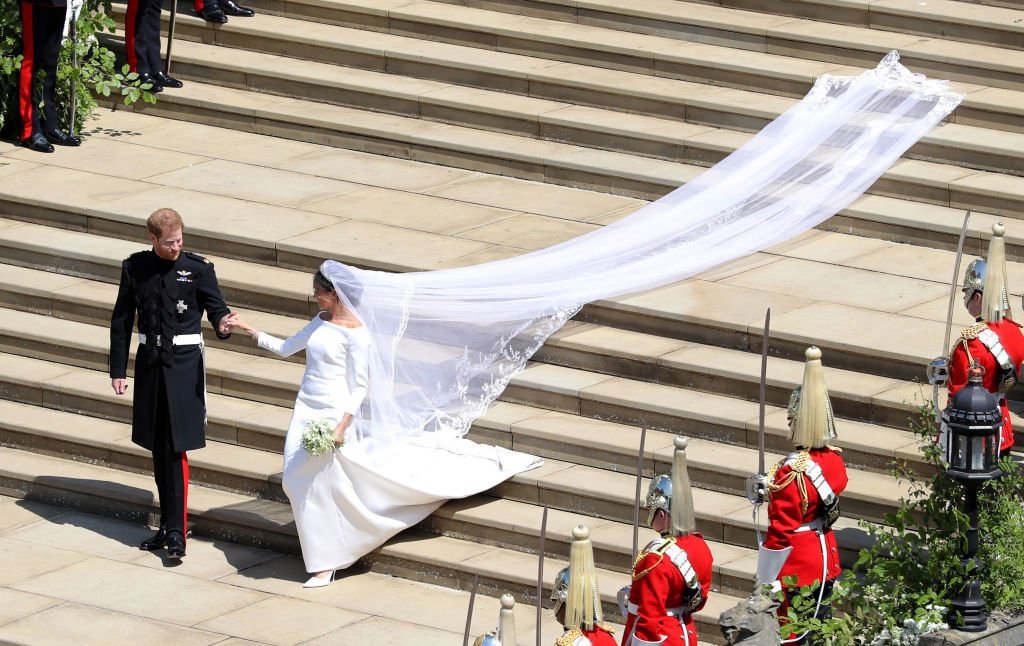 Prince Harry and Meghan Markle on their wedding day | Getty Images
Regularly Slams The Princess
Grant also complains that her famous sister has financially neglected their father. She regularly criticizes her sister's spending instead of helping their bankrupted father.
"Honestly what she could spend in a weekend would greatly help Dad, so that should be a priority," Grant said. "I think you need to step up to the plate and make sure he is well taken care of."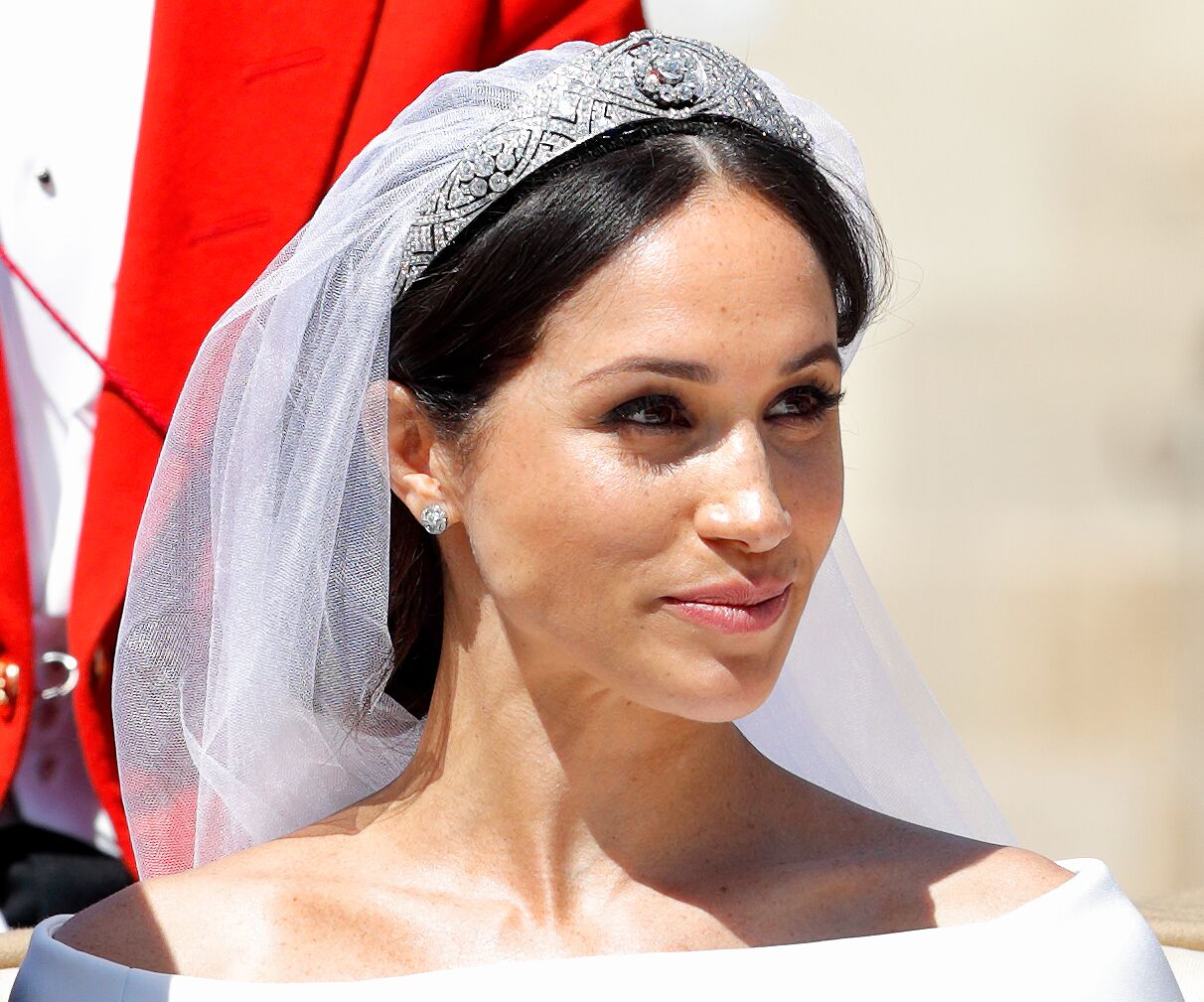 Meghan Markle on her wedding day | Getty Images
Another time, she pointed out that even the Royals do not have perfect lives. In a statement she said:
"I don't think we are more dysfunctional than any other family. Every family has their issues and challenges and you have to roll with them. With all due respect, the royals have had their own issues. They haven't had perfect lives themselves."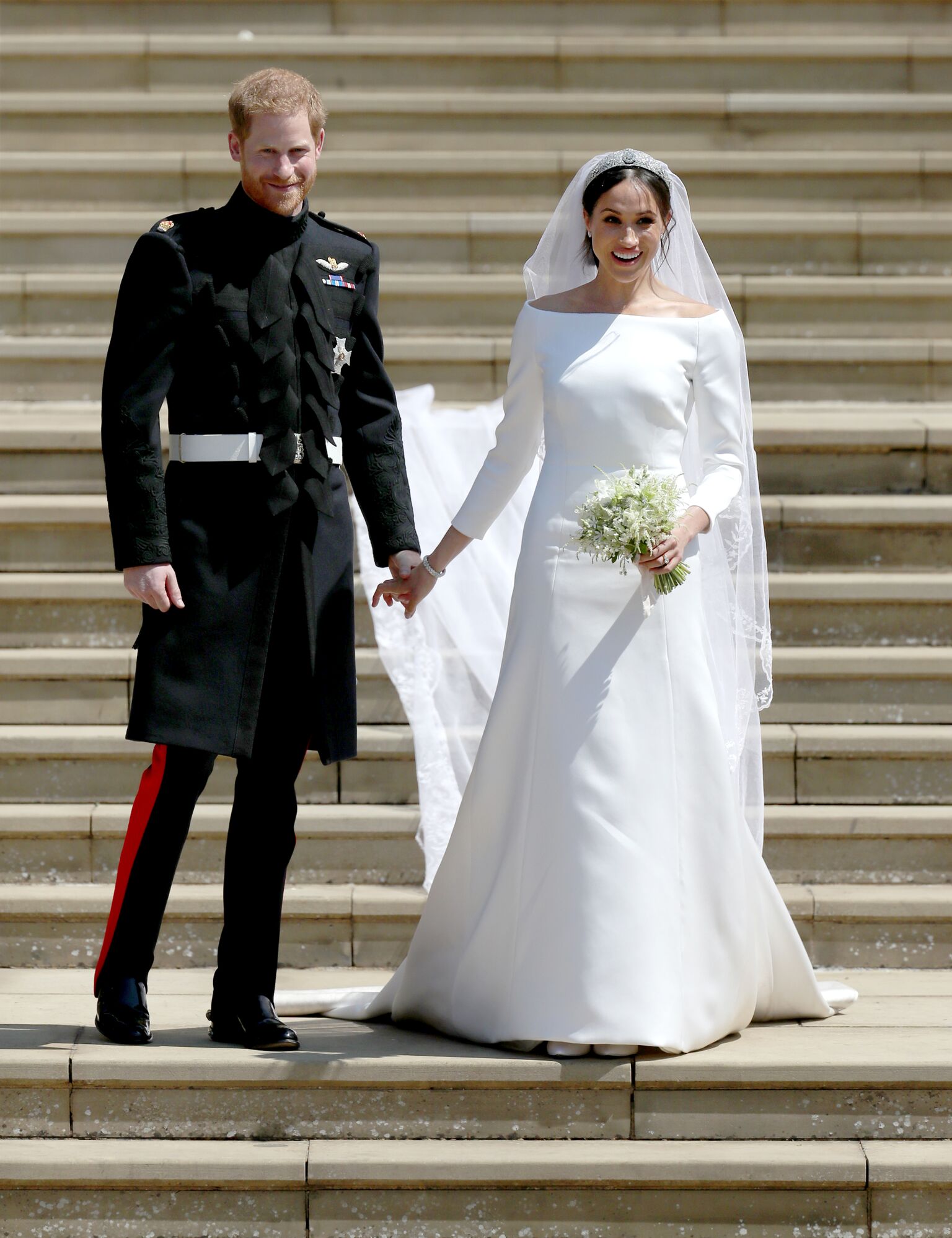 Prince Harry and Meghan Markle leaving the church on their wedding day | Getty Images
Then in 2019, when the Duchess of Sussex visited Bristol's One25 charity, Grant used the opportunity to allude to her sister's estranged relationship with their father writing:
"If she can say 'you are strong, you are brave, you are special' on a banana to a sex worker, she can say 'you are strong, you are wonderful, and you are special and I love you' on a banana… to our father. Just my humble opinion."
Grant has also written a pair of tell-all books which reportedly reveal the "truth" about and will "cover everything from behind the scenes that the world does not know about."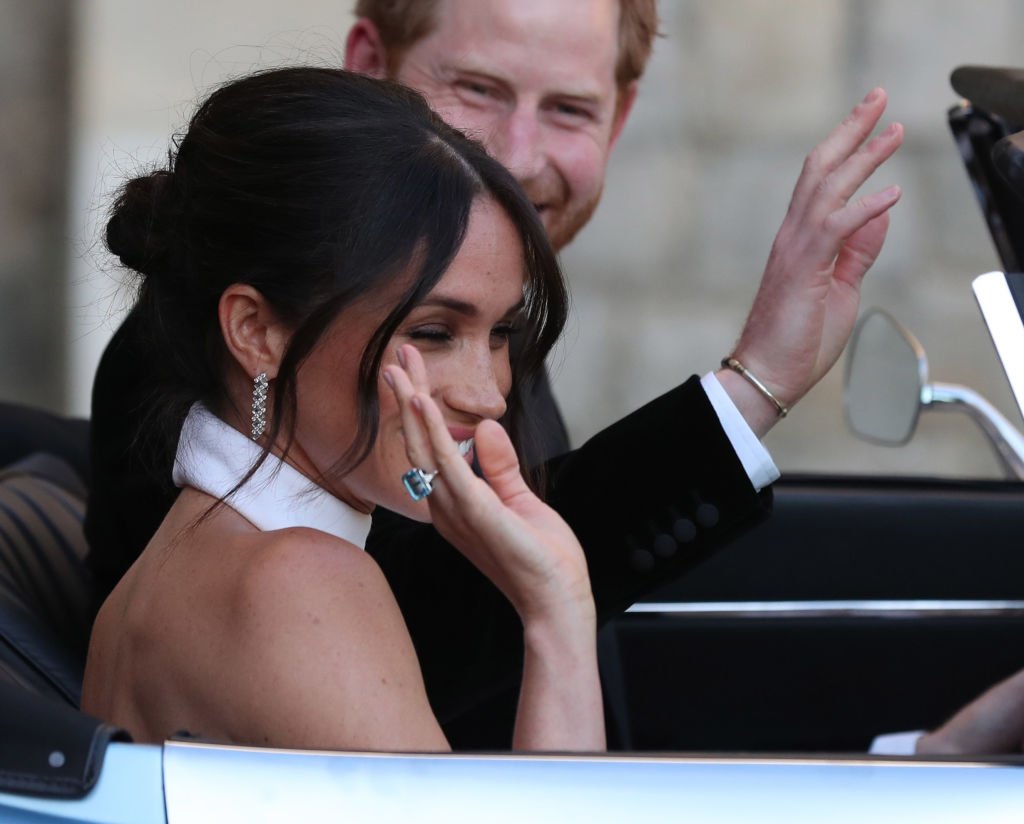 Meghan Markle and Prince Harry on their way to their wedding reception | Getty Images
In spite of the very public tongue lashings she has given her sister, Samantha Grant also claims there is no love lost between the two. She revealed she hopes one day they will rekindle their childhood relationship.
"I'm your sister and when we're 90 years old, hopefully, we'll be watching a sunset on a porch and we'll be sisters again," she said.
Please fill in your e-mail so we can share with you our top stories!