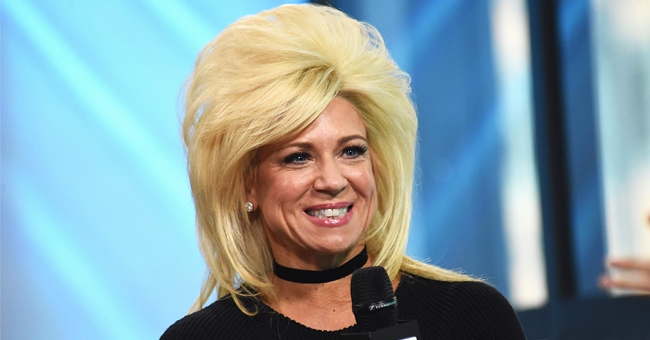 Getty Images
Theresa Caputo's Fans Compliment Her Curly Hair in a Throwback Photo with Her Son Larry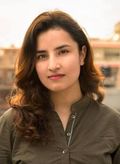 Theresa Caputo, best known for portraying a medium on TLC reality series "Long Island Medium," looked gorgeous alongside her son Larry in a rare throwback photo posted on her Instagram account.
The "Long Island Medium" star delighted fans with a throwback photo of herself and her son, Larry Caputo, and fans noticed how stunning she looks with a curly mane. Little Larry looks so adorable!
"That face though #flashbackfriday #mysonmyson #longislandmedium #mybabyboy," the reality star captioned the post.
FANS URGE HER TO BRING THOSE CURLS BACK
Caputo looks beautiful with her straight hair, but after seeing her with those beautiful curls, fans could not help but urge her to bring them back.
"That hair though. No wonder you connect to spirit... closer to God," one of her fans commented.

Fan comment on Theresa Caputo's post. | Instagram/theresacaputo
One of the fans even compared her to singer and actress Taylor Dayne.
"Your hair looks so good curly !!! You looked like Taylor Dayne," they wrote.

Fan comment on Theresa Caputo's post. | Instagram/theresacaputo
"gorgeous...wow look at that beautiful hair...naturally '80s," another fan commented.

Fan comment on Theresa Caputo's post. | Instagram/theresacaputo
After all these years, the reality star still looks gorgeous. Previously, she stunned fans with a picture of herself clad in ripped shorts and a red blazer.
WHERE IS LARRY NOW?
Fans of "Long Island Medium" remember Larry as a teenager in the show where his mother used her natural gift to speak with the dead.
The handsome teenager is now a grown man and he is doing quite well in life. In an interview with TLC, the 26-year-old shared how it felt like growing up with his mother with extraordinary talents.
"There's nothing more annoying at first when someone you know — your mother — interrupts somebody's day with personal questions. "It's embarrassing. But the reactions the people have after the fact … it's something that you have to be there to experience yourself to really explain the joy that she really does bring to people on a daily basis," he said.
Larry graduated from the College of Mount Saint Vincent with a degree in communication and media studies. Currently, he works for Madison Square Garden Networks, Inc.
Please fill in your e-mail so we can share with you our top stories!