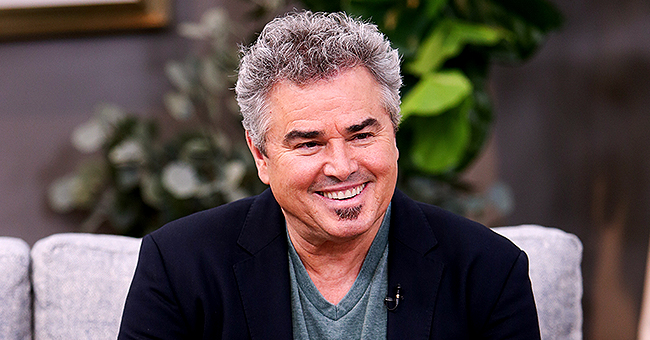 Getty Images
Christopher Knight Poses with 'Property Brothers' during the 'Brady Bunch' House's Renovation
Actor Christopher Knight of "The Brady Bunch" intrigued fans with a brand new photo from the set of "A Very Brady Renovation" where he posed with Drew Scott and Jonathan Scott from the series "Property Brothers."
Best known for his role as Peter Brady in the American hit sitcom "The Brady Bunch," Christopher Knight is an actor, a comedian, and a businessman.
As the premiere of "A Very Brady Renovation" approaches, the Brady family stars keep fans on their toes with their social media posts about the house renovations.
Recently, Knight took to Instagram to share a picture of himself with the "Property Brothers" twin stars Drew Scott and Jonathan Scott.
"Can't wait to show you the final product. Do you recognize these gentlemen? Tune in on Sept. 9!" the actor wrote.
THE PREMIER OF "A VERY BRADY RENOVATION"
Fans are super-excited about witnessing the renovation of the iconic Brady house. They will get to see a totally transformed Brady house on in the 90-minute premiere will be released in September.
HGTV announced the release date for the much-anticipated premiere in a press release.
"America has passionately followed HGTV's Brady Bunch journey—from the network's purchase of the world-famous North Hollywood house in 2018 to the monumental renovation that made the home a replica of the original TV set design. Now, HGTV is set to unveil the astonishing transformation in the hugely anticipated series A Very Brady Renovation, premiering Monday, Sept. 9, at 9 p.m. ET/PT."
According to the president of HGTV, Jane Latman, the network "left no stone unturned" to renovate the house as it was.
"A Very Brady Renovation is the programming event of the year that Brady Bunch and HGTV superfans have been waiting for. HGTV and the Brady Bunch house together is as big as we anticipated, and it's been fun to see and hear how everyone lights up with excitement whenever we mention anything related to Brady," she said.
She further added that the series will hit the viewers with a wave of nostalgia as the series unveils the final results.
Please fill in your e-mail so we can share with you our top stories!