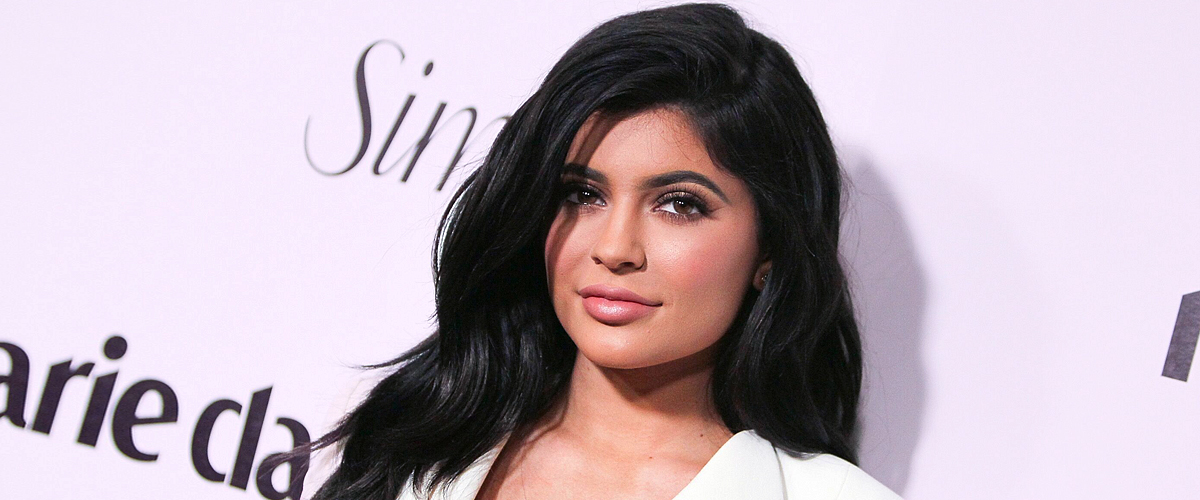 GettyImages/GlobalImagesUkraine
Kylie Jenner's 1-Year-Old Daughter Stormi Adorably Sings Happy Birthday to 'Dear Mommy'

The 22-
year-old cosmetics mogul celebrated her birthday alongside family and friends in Italy. Among them was baby 'Stormi' and the adorable little girl was recorded, offering her mom a beautiful serenade.
On Saturday, 10th August, Kylie marked her 22nd birthday in grand style with a yacht ride in Italy. She was joined by loved ones such as boyfriend Travis Scott, mom Kris Jenner, as well as her daughter Stormi, who is 18 months old.
Kylie took to her Instagram page to offer fans a peek into what the fabulous day was like and shared an adorable video of herself and baby Stormi singing a birthday song together.
As seen from the heart-melting clip, the mother-daughter pair rocked gorgeous white dresses as they serenaded together beautifully.
While Stormi had on a simple plain white dress, Kylie opted for a one-shoulder outfit with feathery design. The duo was nothing short of stunning!
Kyle captioned the Instagram video "My baby," and fans, as well as fellow celebrities, responded with thousands of comments adorning the pair.
The 'Keeping Up With The Kardashians' reality star's sister, Kendall Jenner commented "Kylieeee" followed by multiple squinting face emoji.
Another commenter, famous American internet personality, Jaclyn Hill
wrote
:
"I've watched this on repeat 45 times, and it's still not enough – so precious!!!"
The adorable video has garnered over 21 million views since its upload, and this is without a doubt, as a result of the 'Kylie-Stormi' charm.
"A LOVE WITHOUT LIMITS"
Alongside the "internet-breaking" clip where the pair were recorded singing, Kylie shared a number of posts detailing beautiful moments as she celebrated her 22nd birthday.
One particularly sweet post was an image which featured the reality star and her daughter "all smiles" as they sat and posed for the camera.
The proud mom had Stormi on her lap, and the 1-year-old could be seen playfully sticking her tongue out as she toyed with a pair of sunglasses.
Kylie captioned the image "a love without limits," - which is believed to be a display of deep affection for her little girl.
Stormi, full name "Stormi Webster", is Kylie and rapper, Travis Scott's first and only daughter. She was born on 1st February 2018 in Los Angeles, CA.
Please fill in your e-mail so we can share with you our top stories!