Inside 'Cheers' Ted Danson's 24-Year-Long Marriage
Actor Ted Danson found true love when he expected it the least. After two failed marriages, Ted feels grateful to "love as a human being and to be loved."
Tight-lipped about most of his private life, Ted never gave a reason for his failed marriage to his first wife and college sweetheart, Randall Gosch. After the couple went their separate ways, Ted married the producer, Cassandra Coates in 1977.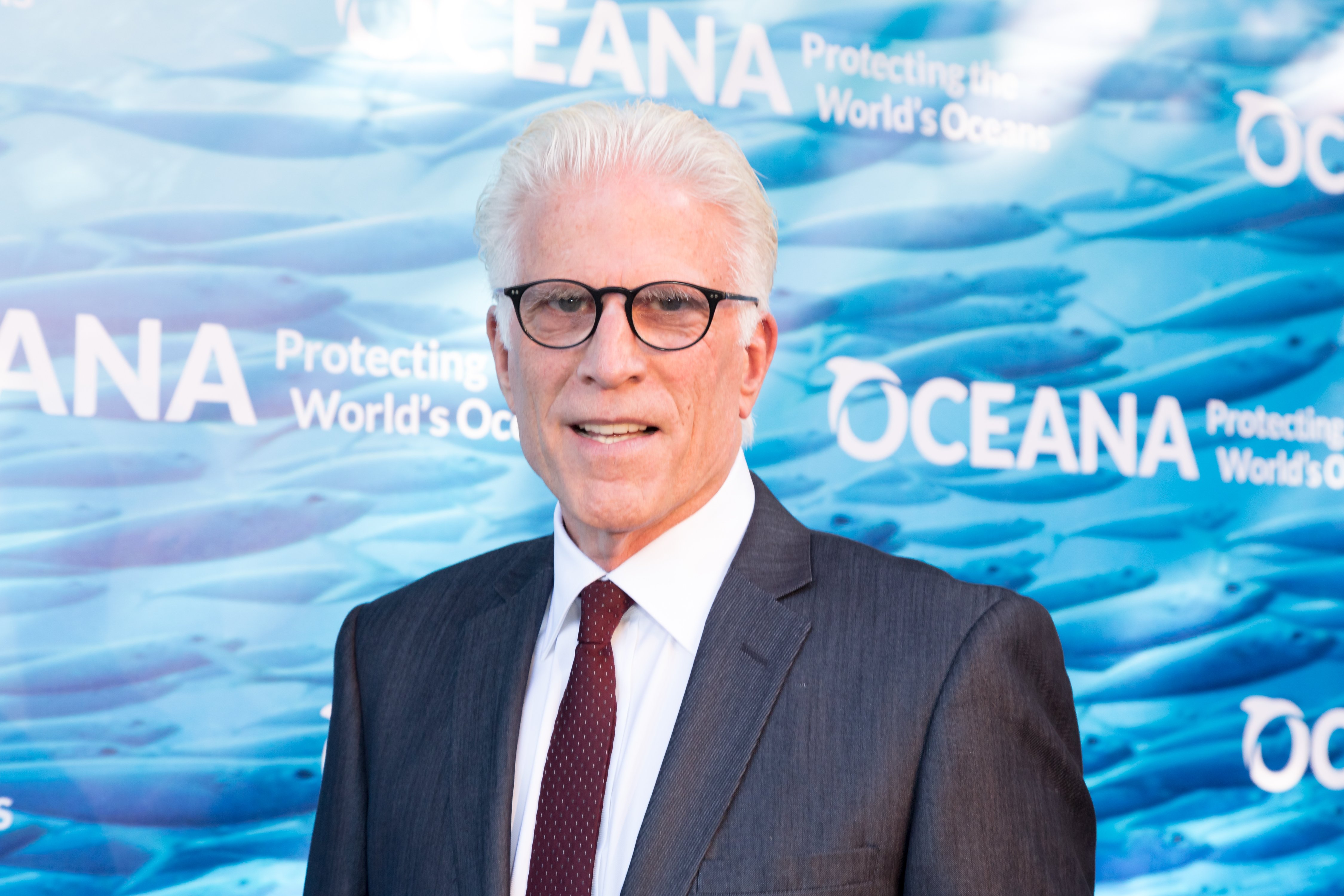 However, their lives got turned upside down when Cassandra suffered a stroke while giving birth to their daughter Kate two years later. Left paralyzed on her left side after the stroke, Ted put his acting career on hold to take care of her. 
Even though the couple later adopted their second daughter Alexis, Cassandra's stroke had caused a "huge rift" between them. "We were adjusting to the fact that we weren't the same people we were before it happened," Ted explained to Closer Weekly.
While Ted and Cassandra found themselves in different places emotionally, Ted got cast as Sam Malone in the 1980s sitcom "Cheers." The show's popularity made Ted a household name and later described his time on the show as an "amazing" period in his career.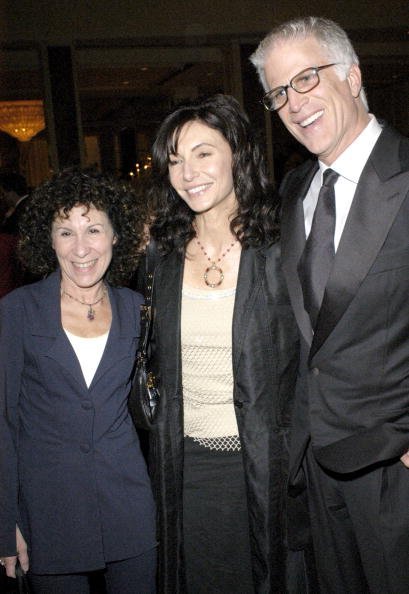 "I'm forever grateful — it was an amazing 11 years of my life," Ted noted. "I walk around, and people smile at me because they remember something funny that I was part of on Cheers."
Then Ted teamed up with Whoopi Goldberg for the film "Made in America," wherein Whoopi played a widow who turned to a sperm bank to conceive a child. She eventually had a daughter, who she later found out got fathered by a white car salesman (played by Ted Danson), rather than the requested "smart, black, and not too tall" man.
While the movie tackled racial differences, Whoopi said that it highlighted the lack of boundaries one finds with real love.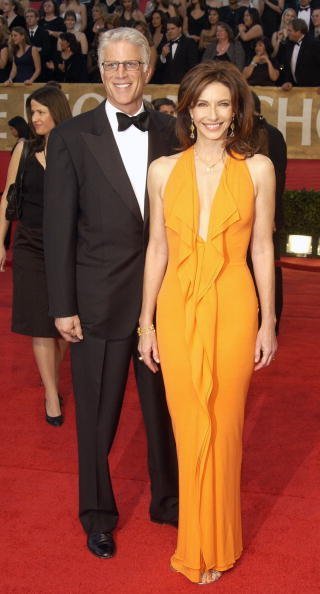 "I don't think people care about your color; in the dark, you don't know the difference. This film is not about Ted being white, and me being black-that just allows the story to take off. I know lots of interracial couples, and it never comes up. You don't sit up in bed drinking your coffee and say, `Damn, you look white today,'" she said.
But while Whoopi and Ted's characters had an onscreen relationship, the two actors developed on offscreen romance as well. Still married to Cassandra at the time, Ted's affair with Whoopi led to their divorce after it went public.
Cassandra and Ted's $30 million divorce in 1993 became one of the most expensive in Hollywood while his relationship with Whoopi ended soon afterward as well.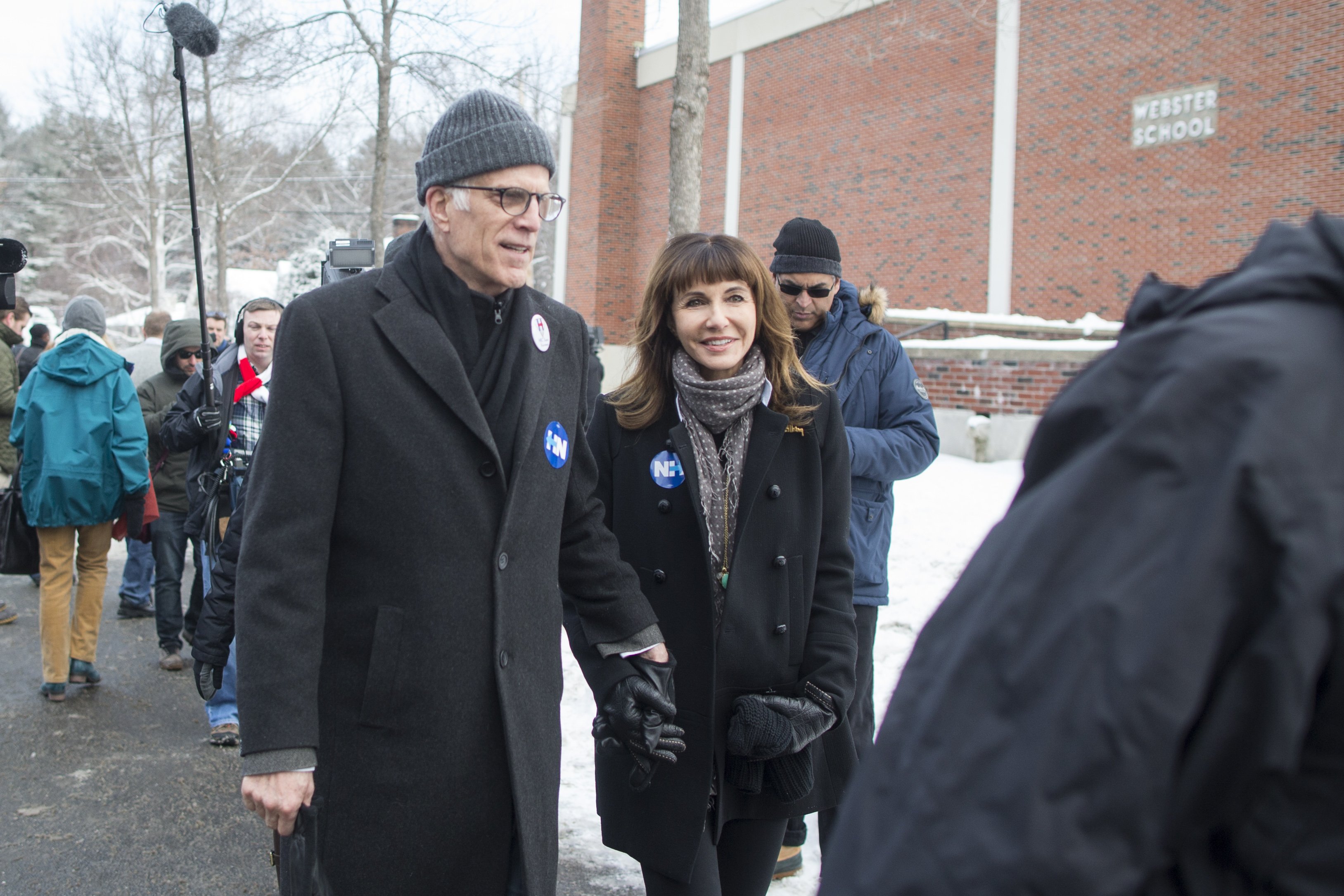 While people wanted to know more about their relationship, Whoopi never elaborated while Ted made it clear that he didn't want to share details either. "I feel like I enjoy the company of Whoopi deeply and my private life is my private life," he said.
The following year Ted got cast in the film "Pontiac Moon" alongside Mary Steenburgen, and the pair fell in love during the filming of a canoe scene that took several hours.
"We paddled in sync," he recalled. "We went out as friends, and by the time we came back, we were in love ... Ironic how life works in those moments. Once you throw up your arms and surrender, a lot of times things come your way."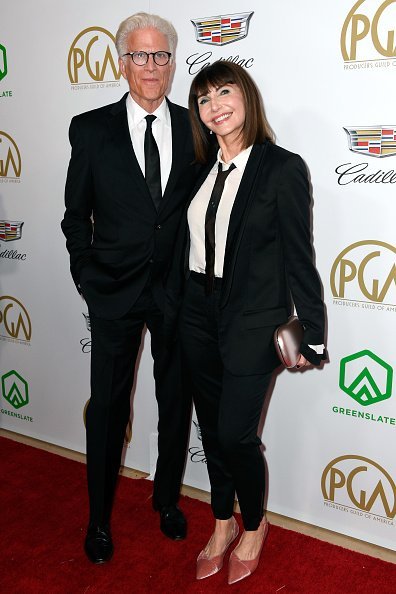 Mary and Ted got together in their 40s, and make the most of their relationship by showing how much they love each other daily. 
"We're at an age when every single day is important to us," Mary told Closer Weekly. "We just love that we found somebody in life that we get such a huge kick out of. We're very romantic all the time."
Ted feels the same after 25 years of marriage to Mary and successful acting career as he said in February 2019, "We wake up and celebrate literally every day. If we didn't, we'd be idiots because we're so lucky. We have great kids and grandkids, and we have each other. We're madly in love."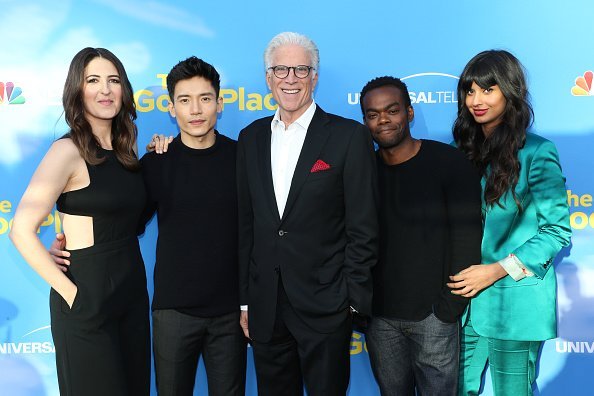 Lately, the couple spends their time helping each other learn their lines and taking "major naps." Besides regular joint appearances in "Curb Your Enthusiasm," Mary also starred in Fox's "The Last Man on Earth," which aired for three years from 2015 until 2018. Ted, on the other hand, got cast as Michael, the supernatural being on the NBC sitcom, "The Good Place," which first aired in 2016.
Even though Ted had starred in memorable roles over the years, people often remembered him from his early days as an actor. After Ted earned his degree in drama from Carnegie-Mellon University in Pittsburgh, he appeared in soap operas, a few plays, and many commercials before his career took off.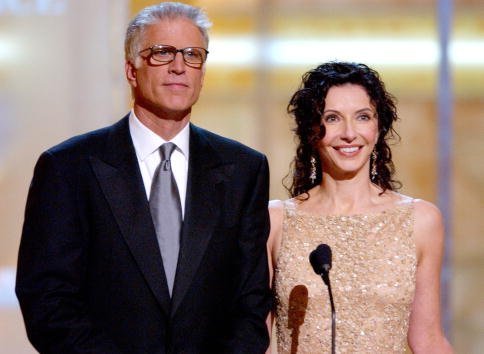 "You never get to be known for what you want to be known for," Ted told PEOPLE in 1987. "People always come up and say, 'Hey, weren't you in that lemon chiffon commercial?"
But more than two decades after Ted's fame in "Cheers" came to an end; rumors circulated that the show might get revived the same way other shows from the era like "Roseanne" and "Fuller House" had been.
But the show's creator, James Burrows, who also directed episodes of "Taxi," "Friends," and "Frasier," finally spoke out and set the record straight regarding the future of the popular sitcom.