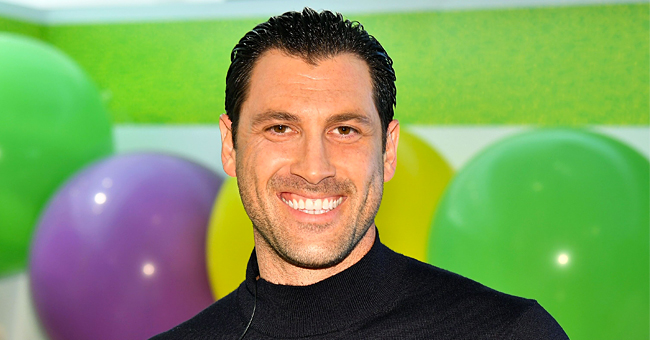 Getty Images
Maksim Chmerkovskiy's Fans Left in Tears as He Shares a Dance with Wheelchair-Bound Woman
Maksim Chmerkovskiy posts an inspirational video featuring a talented wheelchair-bound dancer and her determined instructor.
Dancing is more than just the movement of your feet, the waving of your arms to the beat. Dancing is a feeling, some may even say a story.
Chmerkovskiy captures these sentiments in a video he posted of a professional dancer, Lauren Arena and her dance instructor, David Dowding. The "Dancing With the Stars" alum shares with fans the delight he feels watching Arena dance:
"An amazing dance performance is not always about choreography.....Dancing is not absolute, it's relative, and it's about doing the most that you can to feel the best you can...and Lauren inspires us to be the best versions of ourselves every single day!"
Arena is an inspiration. She has helped to redefine what we consider to be a professional dancer as she rises to her feet, glides in her wheelchair and entertains the audience with her best moves. Arena showcases skill, passion, and determination.
She has always dreamt about being a dancer. Unfortunately, from the age 10 Arena suffered from a debilitating condition that eventually left her wheelchair-bound.
After years of struggling to understand her seizures, doctors finally diagnosed her with myoclonic epilepsy and ataxia, it is a condition known as MEAK. The condition is so rare that only 20 people in the world have been officially diagnosed with it.
Nothing has stood in her way, she trains for hours every day and enters competitions regularly.
Arena's video has gotten an emotional response from audiences who have been inspired by her performances.

Fans respond to Maksim Chmerkovskiy inspirational video | Instagram

Fans respond to Maksim Chmerkovskiy inspirational video | Instagram

Fans respond to Maksim Chmerkovskiy inspirational video | Instagram
Arena's training with her instructor and dance partner Dowding is part the "Dance With Me" (DWM) wheelchair dance program called the "Roll Call Wheelchair Dance program." Arena Tells the "Dance Network:"
"Dancing has changed my life for the better. It's not only made my body stronger, but it's also helped me emotionally and socially."
Dancers like Chmerkovskiy who train at the renowned DWM studios have always served as an inspiration for up and coming performers. In an unexpected twist of fate, Arena has now become an inspiration to the same dancers she looks up to.
According to DWM, Arena hopes that her story will help to educate people about MEAK:
"She wants to bring awareness to MEAK, but she does not want to be defined by it."
Please fill in your e-mail so we can share with you our top stories!