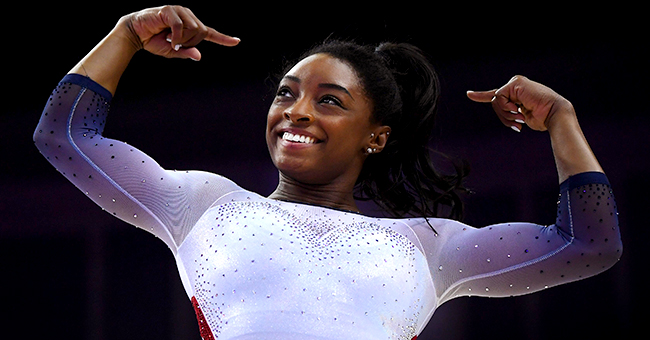 Getty Images
Simone Biles Makes History as First Gymnast to Land a Double-Double Beam Dismount

Simone Biles made history yet again this weekend, after becoming the first-ever gymnast to land two new moves in a competition, which easily made her earn her sixth title at the 2019 U.S. Gymnastics Championships that happened in Kansas City, Missouri.
During the competition, Biles made history three times: two with her new moves, and a record-tying win.
New Moves
For her moves, she cleanly finished a double-double dismount, or a double twist and double somersault on a balance beam which easily wow-ed the crowds and the judges alike.
That same day, she tried to do a triple-double but missed a clean finish which frustrated her as she knows how well she can do.
"I know how good I am and how well I can do," she shared.
On Sunday, she came back more motivated to complete the triple-twist, double-flip move, and nailed it.
Dominating the Sport
Her trip to the US Championships was all thanks to her performance at the US Classic, dominating it with no surprise. However, the gymnast shares that there is still a lot to improve on every single time she competes.
In fact, in this year's US Classic, she stepped out of bounds during her floor routine. However, she was able to recover quickly and with such an impressive bounce-back that one of the commentators said: "and THAT is why she is the greatest of all time."
On to the Olympics
After winning another Gold and getting an overall score of 60 points, Simone spoke to the reporters, sharing that she is 100% committed to becoming her best self.
"Overall I think there are some improvements to be made."
Biles is set to compete at the 2020 Olympics in Tokyo, which would be her last Olympics competition ever. Her appearance could make her 2nd women's all-around champion.
Please fill in your e-mail so we can share with you our top stories!