Kelly Ripa Revealed Daughter Lola Altered Prom Dress behind Her Parents' Back
Television personality Kelly Ripa appeared as a guest on the premiere episode of the "Jerry O'" show on Monday. There she revealed something that her daughter did for prom.
Kelly Ripa appeared on Jerry O'Connell's new show the "Jerry O'" show where the pair discussed parenting among other topics. While talking about Ripa and actor Mark Consuelos' daughter, Lola Consuelos, 18, the "Live! with Kelly and Ryan" host shared about the teenager's prom dress. 
Lola worked with a tailor to design a custom dress for her senior prom. The gown she was shown with on O'Connell's show was emerald, with a V-neck, and a high leg slit.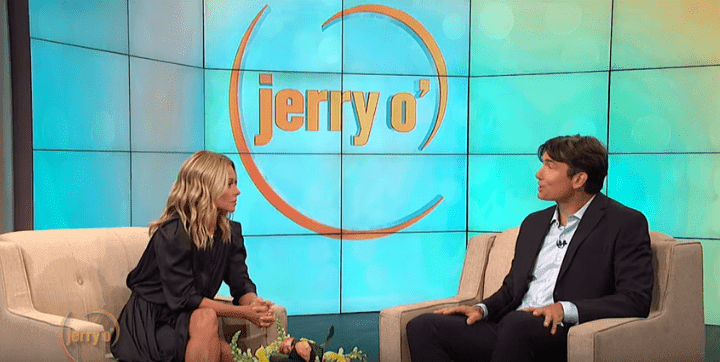 Showing how hard parenting was, especially with a teenager, Ripa shared that her daughter secretly made some last-minute alterations to the dress without telling her and Lola's father.
The television personality stated: "That's the prom dress that we had made and she had altered behind our back."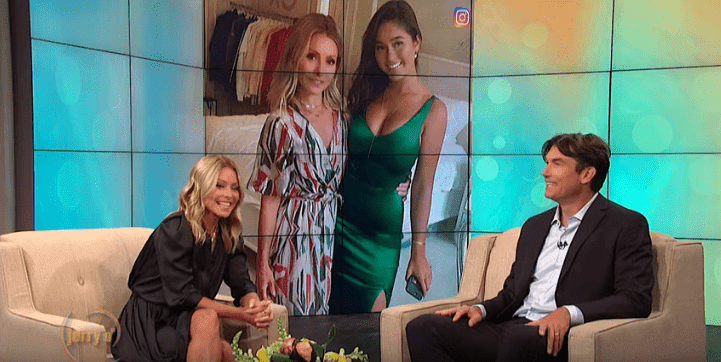 The image that flashed on the "Jerry O'" show's screen showed Ripa posing with her daughter who had on the dress and high heels. Ripa joked: "So that's why the girls are fully on display."
The parent added: "Everybody came down the stairs together. And I just mean Lola," causing the audience and the presenter to burst out in laughter. Despite the humor, Ripa did admit that her daughter was a smart and "nice girl."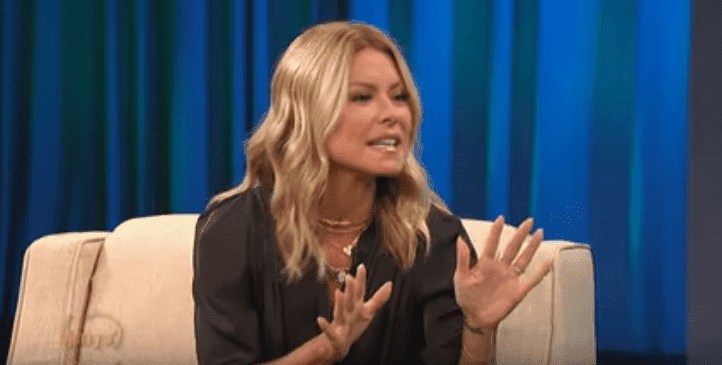 Lola's gown was designed by NYC-based tailor Raza Wijdan and styled by Ripa's stylist Audrey Slater. The "Live!" host also shared how she struggled to get photos of her daughter in the dress.
Her teenager made sure the images were the right ones before her mother got to post them on Instagram. Ripa confessed that it took her "20 hours" to get the two pictures.
O'Connell and his guest also spoke about the advice she gave him about buying his children phones. The presenter is a father to two 10-year-old daughters.
The pair joked about how their children would try to manipulate them into buying them cell phones under the guise of safety. Ripa noted that her daughter never answered her calls even though she always had her phone with her.
Lola accessorized the satin dress with a lariat necklace, a single gold bangle bracelet by Catbird, and a flower corsage on her wrist. Her metallic heels were by Gianvito Rossi.
The "Jerry O'" show airs weekdays in syndication.