Sherri Shepherd Opens up about Former 'The View' Co-Hosts While Discussing Tell-All Book
On Sunday's episode of "Watch What Happens Live with Andy Cohen," the former co-host of "The View" opened up about her co-workers.
Sherri Shepherd was on Andy Cohen's show where she discussed a tell-all book about the talk show she once co-hosted.
Over the weekend, Sherri Shepherd, 52, guest-starred on Andy Cohen's show where she spoke about the book: "Ladies Who Punch: The Explosive Inside Story of 'The View.'"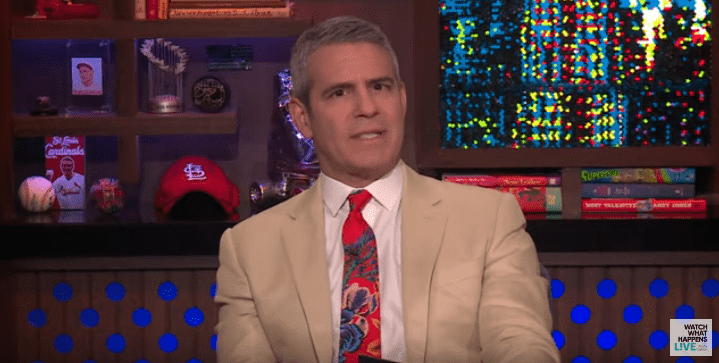 During the "Spill 'The View' Tea" segment on Cohen's show, he asked Shepherd about her former co-hosts based on the stories in the book. 
Cohen's first question was how Shepherd felt about co-host Elisabeth Hasselbeck threatening to quit the show during a commercial break.
The incident occurred when Hasselbeck threatened to leave after Barbara Walters scolded her live on-air.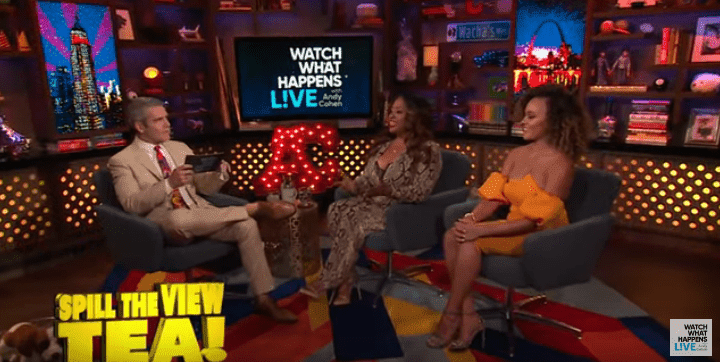 Walters was the creator of the talk show and a fellow co-host in its earlier stages. Shepherd responded by joking: "I was like, 'Boy, ya'll white people are something else. You're gonna leave a job?'"
Cohen then asked about another former co-host, Rosie O'Donnell. The comedienne once confessed that she had "a little bit of a crush" on Hasselbeck.
However, O'Donnell did explain that was "in no way sexualized" but Hasselbeck called her comments "disturbing" and "offensive" on "Fox & Friends" later on.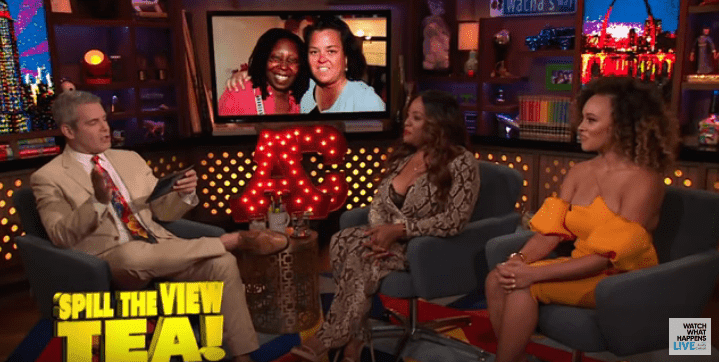 In response, Shepherd revealed that she thought the former co-host had taken O'Donnell's comments too harshly.
She joked to Cohen: "Well I mean, you know, if Rosie's got a crush on you, hey, hey, hey, hey." Her comments elicited laughter from the audience, a fellow guest, and the presenter.
The book also revealed O'Donnell accused Whoopi Goldberg of being mean to her when she worked as a co-host "The View." Shepherd admitted that Goldberg could be "hard" on them but she only did that because "she expects a lot."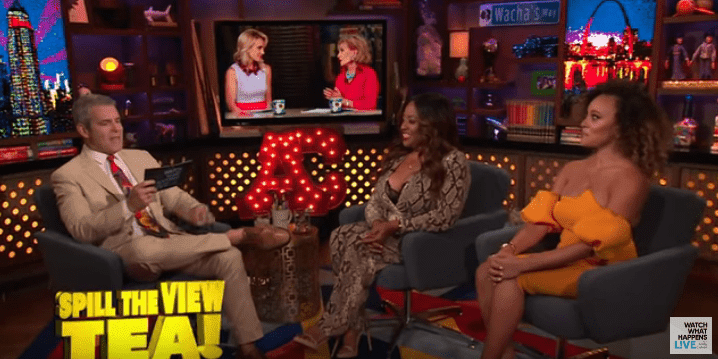 Cohen's guest also confirmed that O'Donnell had, indeed, confronted Walters for not getting in touch with her over her conflict with President Donald Trump. Shepherd mused that O'Donnell's effort to call the show's creator out "was bad."
She teased: "You can't get in Barbara Walters' face. Like, she's up there with Jesus." In the book, the author, Ramin Setoodeh, also claimed that Walters' focused a lot on co-host Jenny McCarthy's outfits during her time on the show.
The comedienne confirmed Walters' scrutiny by recalling an incident where McCarthy had on a particular outfit and the show's creator wanted the same thing.
Shepherd also addressed current hosts Meghan McCain and Joy Behar always fighting over politics.
She shared how the fighting broke her "heart" but noted that the show was about challenging each other. Shepherd acknowledged that not all the co-hosts could get along but revealed that things were different backstage.
She admitted that she wasn't sure how if the fighting would get worse during the 2020 elections because it was "bad now." The star noted how both women were just "passionate."
I conducted more than 150 interviews for my first book "Ladies Who Punch: The Explosive Inside Story of @TheView," out on April 2, 2019 from @StMartinsPress. Take a look at the cover below. You can pre-order it now on Amazon. https://t.co/xH41DBaAJp pic.twitter.com/VO5ZVJVzPE

— Ramin Setoodeh (@RaminSetoodeh) December 17, 2018
Shepherd co-hosted the ABC morning show from 2007 to 2014. Another secret revealed in journalist Setoodeh's book was that Walters allegedly confronted McCarthy about a tampon floating in the toilet.
The talk show's creator was still not happy with the co-host even after she insisted it wasn't hers.
In the book, McCarthy eventually relented and told Walters: "'I'll take care of it. I'll take one for the team and I'll flush it.'"