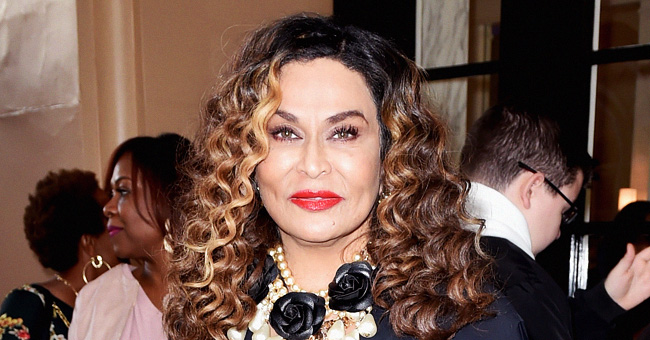 Getty Images
Tina Knowles' Old Photos Prove She and Her Daughters Are like Peas in a Pod
Beyoncé and Solange Knowles should be thankful for their mother, Tina Knowles-Lawson. Not only they received her support during their careers but also inherited her beauty, and Tina's old photos prove it.
Célestine Ann Beyincé, best known as Tina Knowles, was born in Texas on January 4, 1954. Even though she was never a recognized name in the entertainment industry, Tina was part of a singing group during her high school years. It was called the Veltones, and The Supremes inspired them.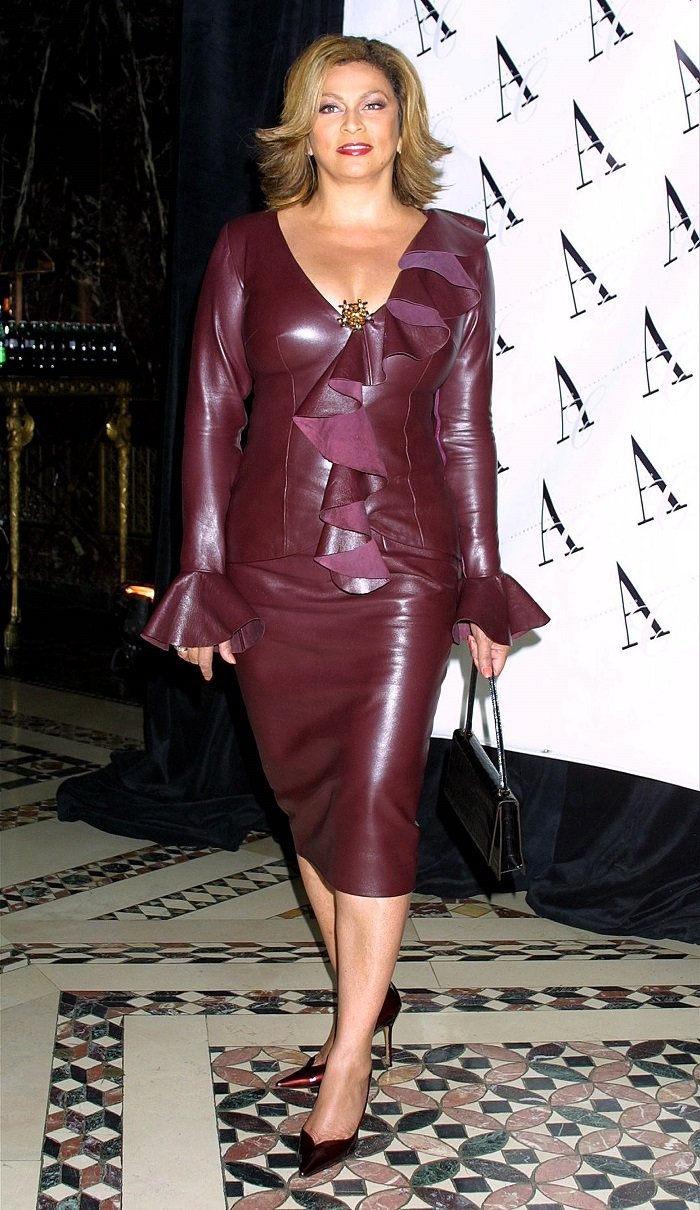 Tina Knowles at the Fifth Annual ACE Awards on November 6, 2001 in New York City | Source: Getty Images
MAKING A NAME FOR HERSELF
When she was 19 years old, she moved to California to work as a makeup artist for the Japanese personal care company Shiseido. Unfortunately, she had to go back to Texas only one year after landing her spot in the business due to her parents' health problems.
Her experience in Shiseido was enough for her to open a 12-seat hair salon in Houston called Headliners. Since it became one of the most popular hair businesses in Houston, it helped her family to afford an upper-class lifestyle.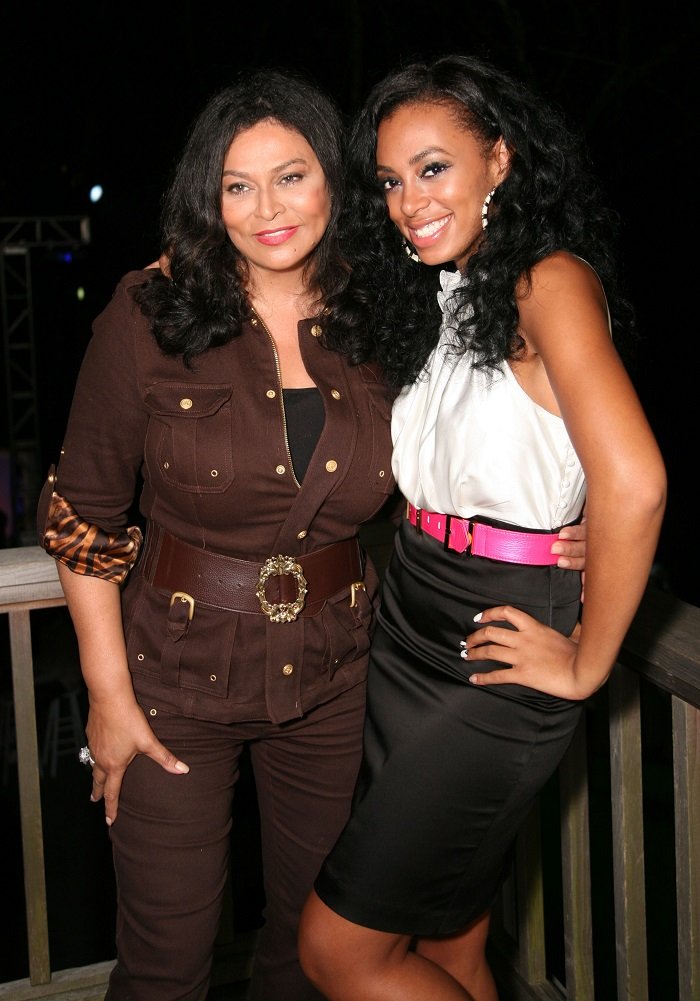 Tina Knowles and Solange at EMM Group's THE Estate on July 18, 2008 in Bridgehampton, New York | Source: Getty Images
USING BEYONCÉ'S MOMENTUM
Tina Lawson rose to fame thanks to Destiny's Child, the girl group which best-known line-up was formed by Beyoncé, Kelly Rowland, and Michelle Williams. When money was still an issue in their lives, Tina used to design costumes and outfits that the members of the group would wear for their concerts and different events.
In 2002, she published a book titled "Destiny's Style: Bootylicious Fashion, Beauty and Lifestyle Secrets From Destiny's Child." In it, Tina Knowles pointed out that the clothes she created for Destiny Child positively affected their career.
REACHING THE PEAK OF HER CAREER
The style that the group wore through Tina was later known as the "Bootylicious touch." Tina admitted that they looked "a little crazy sometimes" but that people always wanted to see "what they were going to wear next."
Eventually, the group's popularity skyrocketed, and Tina became a fashion force, what drove her and Beyoncé to create a low-priced clothing brand in 2004 called House of Deréon, named after Tina's mother.
In 2005, when Destiny's Child disbanded and Beyoncé followed a solo career, Tina Lawson kept designing outfits for her. One of the most memorable ones was the black gown that "Queen Bey" wore for the 2005 Academy Awards.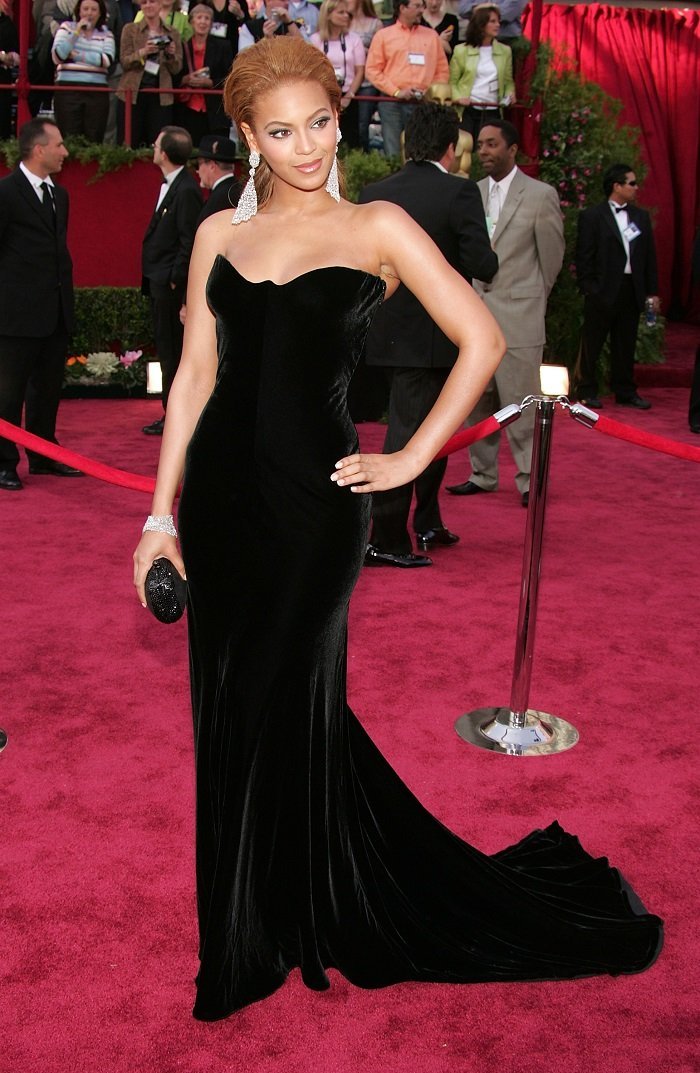 Beyoncé during the 77th Annual Academy Awards at the Kodak Theater on February 27, 2005 in Hollywood, California | Source: Getty Images
STEPPING OUT OF THE FASHION WORLD
Unfortunately, in 2009, when the career of Beyoncé's mom was at its peak, she and her husband Mathew Knowles split. Even though they had spent 33 years together, they admitted to having "conflict of personalities." In 2011, the divorce was made final.
"All these things that I love — going to art shows, reading art books, going out dancing — I had stopped. That's not really loving yourself, if you're not taking care of yourself in terms of your needs and what makes you happy," Tina Knowles told NY Times.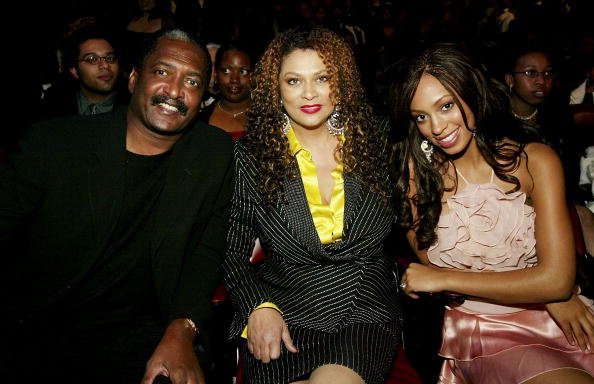 Matthew, Tina, and Solange Knowles at the Universal Amphitheatre, March 6, 2004 in Hollywood, California | Source: Getty Images
Due to her feelings and existential questions, she closed her fashion businesses and moved to Los Angeles as a way to start over. In 2013, she and actor Richard Lawson, best known for "Dynasty" and "All My Children," reconnected and married in 2015.
From that point on, she got her life back on track and, at the moment, she has focused her time on empowering black women and accompanying Beyoncé and her children on her tours and other activities, even telling jokes next to Blue Ivy, one of her granddaughters.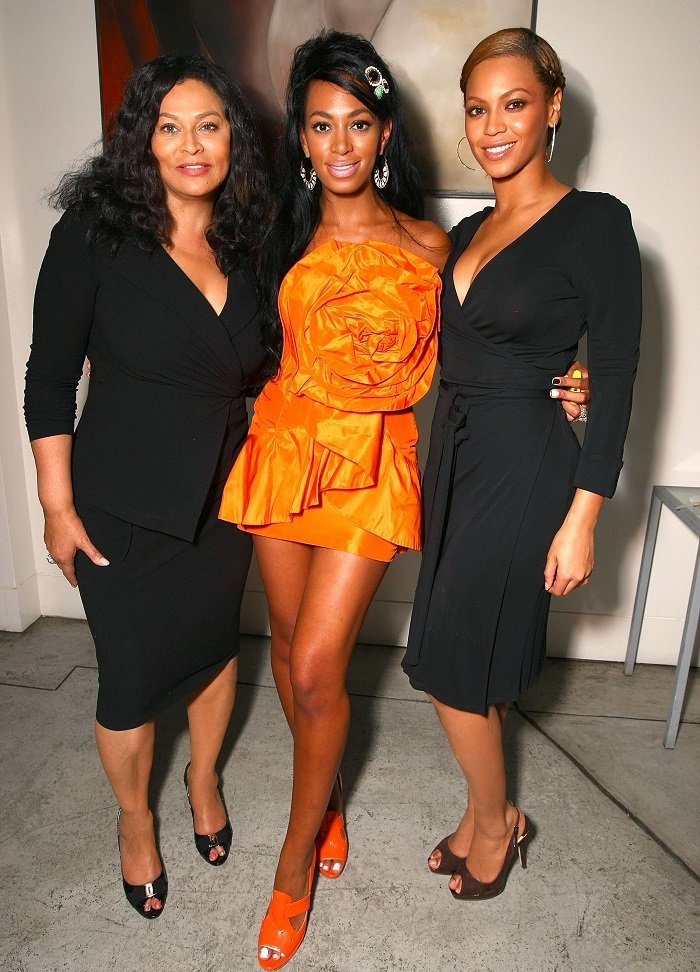 Tina Knowles, Solange, and Beyoncé at Solange's birthday on June 23, 2008 in Los Angeles, California | Source: Getty Images
SHOCKING RESEMBLANCE BETWEEN HER AND HER DAUGHTERS
Back in February 2016, Tina Knowles' Instagram surprised her followers with a throwback post. It was a photo showing a much younger Tina looking at the camera with a serious expression while rocking her beautiful curly hair and simple yet glamorous makeup.
"This is my throwback Thursday photo. Looking back at my photos I Never liked cheesing," she revealed in the caption.
One of the aspects that her followers noticed was how similar a young Tina Knowles looked if compared to Beyoncé and Solange.
"I'm not going to signify or crucify but she is a split image of her daughter Beyonce," admitted one Instagram user.
"Omg both of your daughters look exactly like you. Their father didn't contribute to the genes at all. Your the dominant," [sic] pointed out a second follower.
Nowadays, the 65-year-old businesswoman's net worth is estimated to be close to $20 million thanks to her salon and all the money she earned during her time in the fashion industry.
Please fill in your e-mail so we can share with you our top stories!