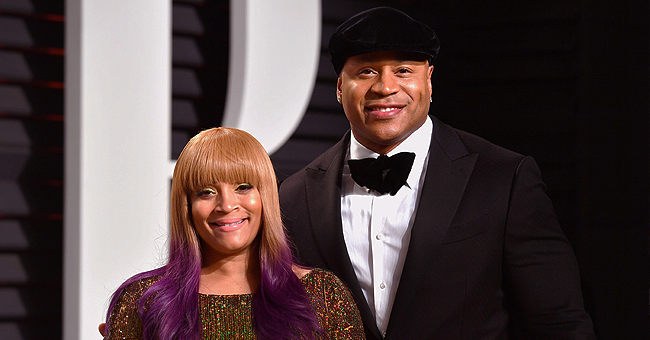 GettyImages
LL Cool J Serenades Wife with His Classic Hit 'Around the Way Girl' during Italy Trip
LL Cool J and his wife Simone are celebrating 24 years of marital bliss, and what better way to do it than with a romantic vacation around the Italian coast with friends and a fun serenade on the open sea?
LL Cool J and Simone Smith are one of the few couples in the entertainment industry that have managed to overcome the pass of time without any scandals or controversies. Although they had faced some rough times—like Simone's cancer diagnose years ago—LL and Simone have come victorious on the other side of every struggle.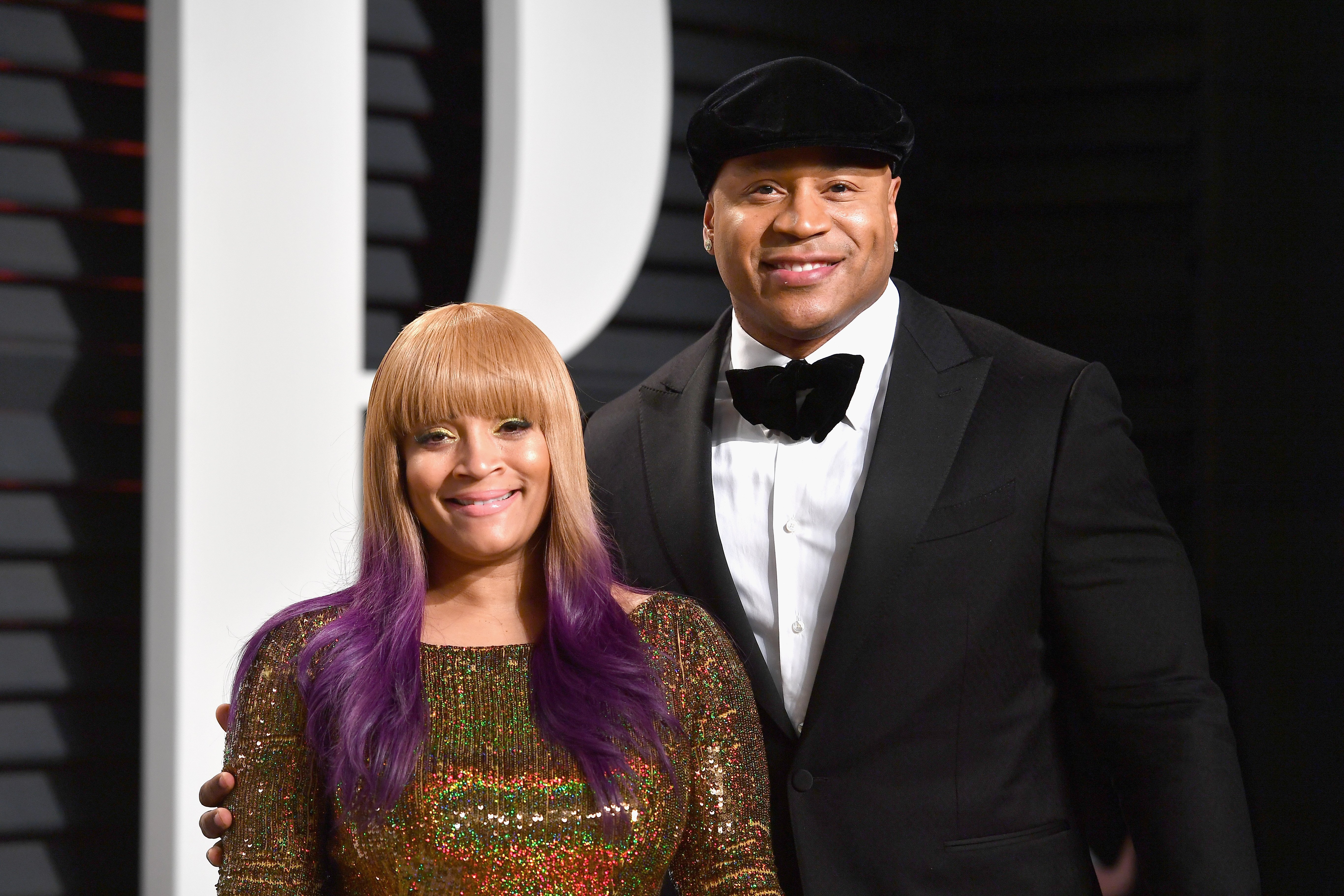 LL Cool J and Simone Smith attend the 2017 Vanity Fair Oscar Party on February 26, 2017. | Photo: GettyImages
WEDDING ANNIVERSARY
Last week, the pair celebrated their 24th wedding anniversary aboard a luxurious yacht in Italy, and they were not alone. Celebrity couples Cookie and Magic Johnson, Erica, and Kevin Liles, and Holly and Rodney Robinson Peete, joined the fun on the trip that they aptly titled "grown folk vacay."
"Today my husband @llcoolj and I, my soulmate and the man I loved since I was 17 years old celebrated 24 years of marriage in Italy on a yacht surrounded by other couples that have decades of marriage amongst them," Simone captioned a series of pics from the special night.
And continued:
"I couldn't think of a better way to spend our anniversary, with other faith-filled married couples praying for our union, while the Lord our God continues to bless our union. Thank you, God, for the first 24. Please continue to Bless us and let our love be an example to our children and grandchildren. AMEN‼️"
KEEPING THE LOVE ALIVE
Many fans wanted to know how Simone and LL keep the flame of their relationship alive, and although neither addressed the curious questions, a series of videos shared two days later by Holly Robinson gave fans some answers.
In the clips, LL is seen serenading Simone with a performance of his hit song "Around the Way Girl" while Simone sits by his side with a massive smile on her face. Magic, Cookie and the rest of the group is seen hyping LL up, screaming in delight and cheering for him as the song reaches its end.
"Simply EPIC," Holly captioned her post. "When you get a chance to be @llcoolj hype (wo)man —-you grab that moment #AroundTheWayGirl #growfolkvacay #BaeCation #lipglossshining #babyhairpumpin #Aquila #yourewelcome #MAGICalSummer2019."
FANS' REACTIONS
Fans took over the comment section to gush about LL Cool J and Simone's relationship. Like one user who wrote:
"Love this & the entire collection of pics from the trip. Black Love is real & we need to see more positive images from our influential leaders! Thanks for sharing!"
And another added,
"This is Epic...The friendships and LLCoolJ that SONG. You guys know how to grownfolkvacay...Black love and Friendship, Love It!!"
HELPING OTHERS
LL Cool J and Simone Smith recently teamed up with the American Cancer Society to release the new campaign "Beat Cancer Like a Boss."
In 2004, Simone was diagnosed with stage 3 chondrosarcoma—a rare type of bone cancer. She had to undergo a 15-hour-long surgery to replace her right tibia bone, and afterward, she had to learn how to walk again.
"I was in utter disbelief when I received my stage III diagnosis, but what I quickly learned with the support of my husband and family, was that cancer was not something that I had to let consume my inner being or personality," Smith said in a statement.
And concluded: "With the help of ACS and a few friends, this campaign was created to empower women to lean onto their support system and tap into their strength to 'Beat Cancer Like a Boss,' a message I carried with me throughout my journey to recovery."
Please fill in your e-mail so we can share with you our top stories!