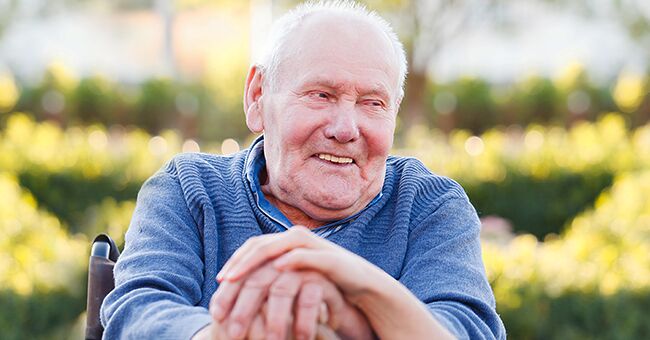 shutterstock.com
Daily Joke: 85-Year-Old Grandpa Says He Is Given Viagra Pill Each Night in the Hospital

An 85-year-old grandpa has fallen ill and had to be sent to the hospital for treatment.
One day, his grandson goes to visit him in hospital.
Old man reading newspaper | Photo: Pexels
"How are you, grandpa? he asks.
"Feeling fine," the old man replies.
"What's the food like?"
"Terrific, wonderful menus."
"And nursing?"
"Just couldn't be better. These young nurses really take care of you."
Sick old man | Photo: Pexels
"What about sleeping? Do you sleep OK?"
"No problem at all nine hours solid every night. At 10 o'clock they bring me a cup of hot chocolate and a Viagra tablet ... and that's it. I go out like a light."
Puzzled and alarmed over his grandpa's revelation, the grandson rushes off to question the nurse in charge. "What are you people doing," he says, "I'm told you're giving an 85-year-old man Viagra on a daily basis. Surely that can't be true?"
"Oh, yes," replies the nurse.
"Every night at 10 o'clock we give him a cup of chocolate and a Viagra tablet. It works wonderfully well. The chocolate makes him sleep, and the Viagra stops him from rolling out of bed."
Elderly man in hospital | Photo: Pexels
If that joke made your day, here's another one that will melt your heart.
A
93-year-old man
with an Alzheimer's brightened up when his granddaughter asked him to dance.
Rachel, who takes good care of her grandfather, adds a little fun to his life every day, giving him a good reason to wake up every morning.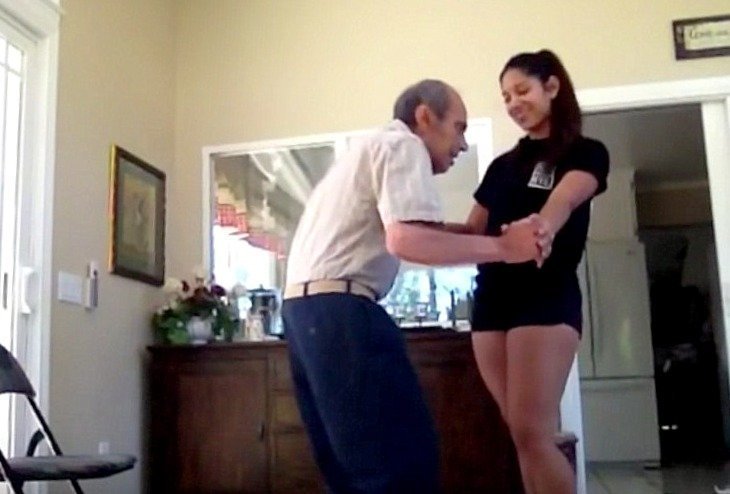 A 93-year-old man dancing with his granddaughter | Photo: YouTube/Entergalactic
She was aware that her grandfather had a talent for dancing during his youth, but she was surprised to see how good a dancer he still was at his age.
In a video uploaded on YouTube, Rachel turns the music on and invites him to join her in a dance. His face immediately lights up and joins her without any hesitation.
He made it clear that age is just a number, that a person is as old as they feel.
Want to laugh some more? Check out this story of a wife who taught her lazy husband a lesson for refusing to help her.
Source: Jokes 4 Us
Please fill in your e-mail so we can share with you our top stories!