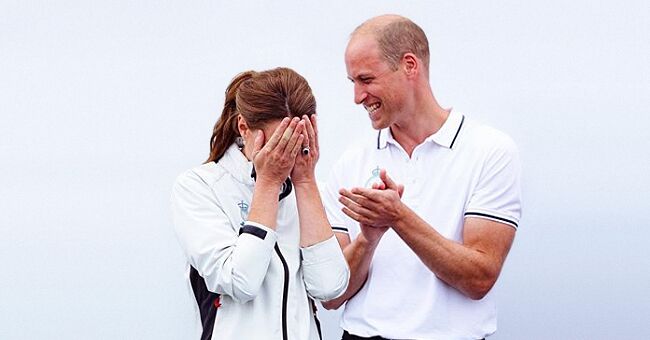 instagram.com/kensingtonroyal
Prince George Reportedly Ate His 'First Ant' While His Parents Were Competing at The King's Cup Regatta
Prince George definitely enjoyed his day at the King's Cup Regatta on Thursday after eating his first ant, according to Bear Grylls.
It seems Prince George had his first taste of an off-the-menu item during Thursday's sailing race.
He and his sister, Princess Charlotte, were among the spectators who watched the Duke and Duchess of Cambridge go against celebrities in a sailing match.
GEORGE'S FIRST ANT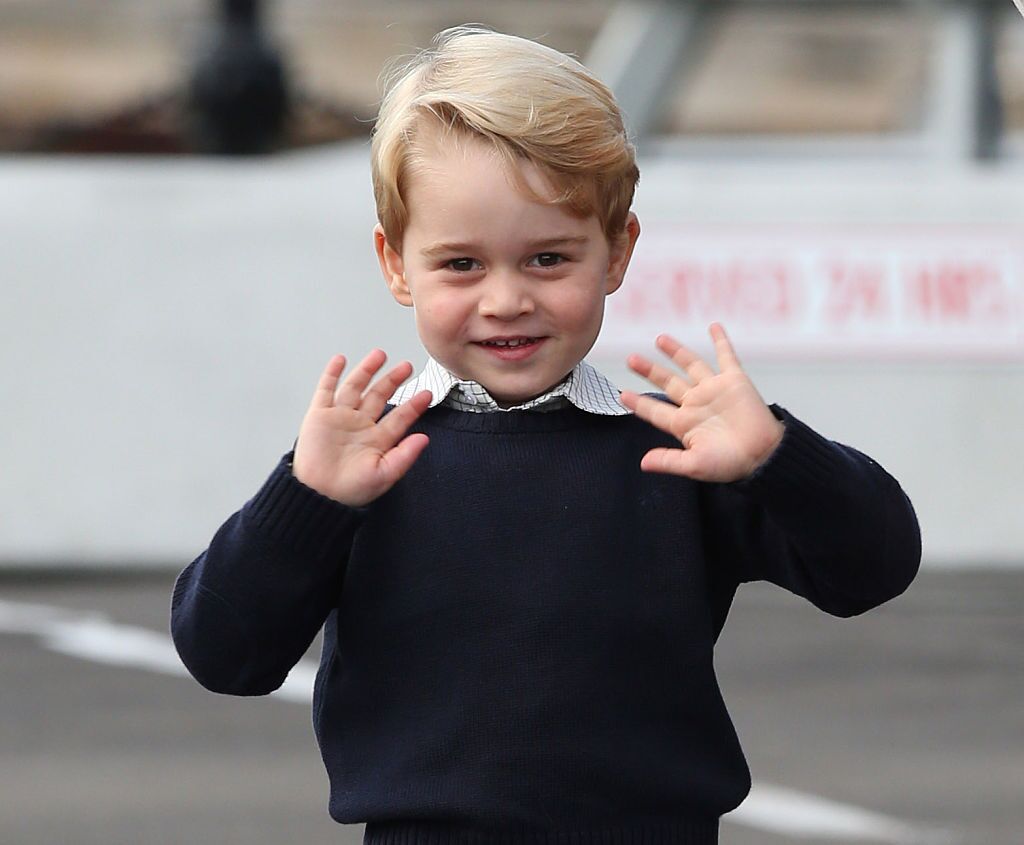 Prince George waves with both hands as he flashes a smile. | Source: Getty Images
Celebrity Bear Grylls gave a shout out to the little prince who ate his very first ant on that day. While accepting his trophy at the prize-giving ceremony, he suggested that George had tasted a weird treat.
"And also Prince George, your first ant you ate today. And that is a great moment. Well done you," Grylls said.
SAILING FOR CHARITIES
Prince William and Kate Middleton shared a laugh as they waited on stage. The royals, along with other celebrities, competed to represent their chosen charities in the event, including Child Bereavement UK for the duke, and the Royal Foundation for the duchess.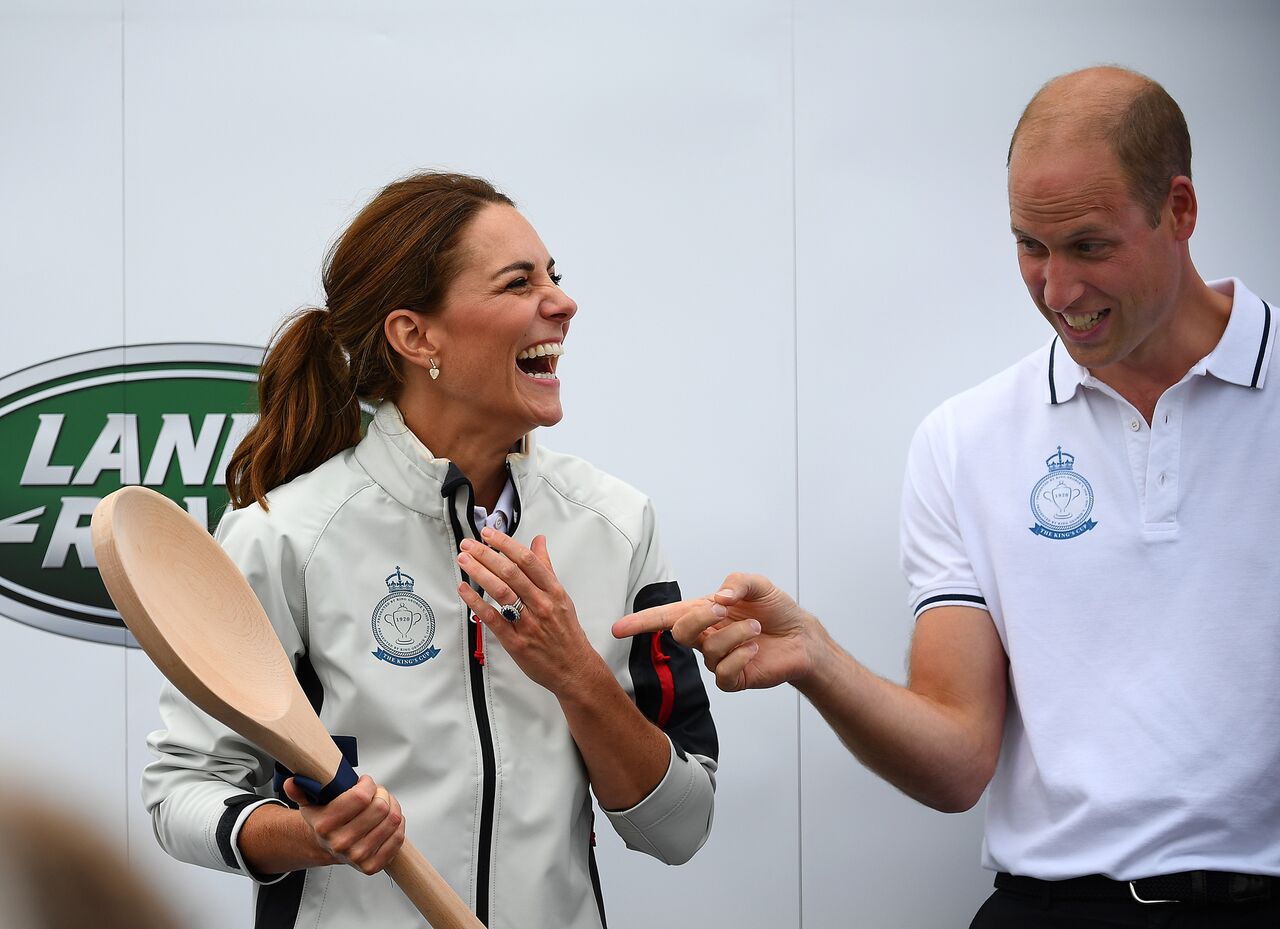 Kate Middleton laughs as she receives a big wooden spoon during the King's Cup Regatta. | Source: Getty Images
Among the other charities chosen were London's Air Ambulance Charity's 30th-anniversary campaign, Tusk, Centrepoint, Place2Be, Action on Addiction, and the Anna Freud National Centre for Children and Families.
The first King's Cup trophy started in 1920, under the watch of King George V, and was continued by William and Middleton this year. The prize was snagged by Grylls this year as his competitors congratulated him.
THE ROYAL SIBLINGS
Apart from the competition, the royal siblings stole the limelight as they both had adorable moments before the crowd. The six-year-old prince grinned while onboard, showing his missing two front teeth to everyone.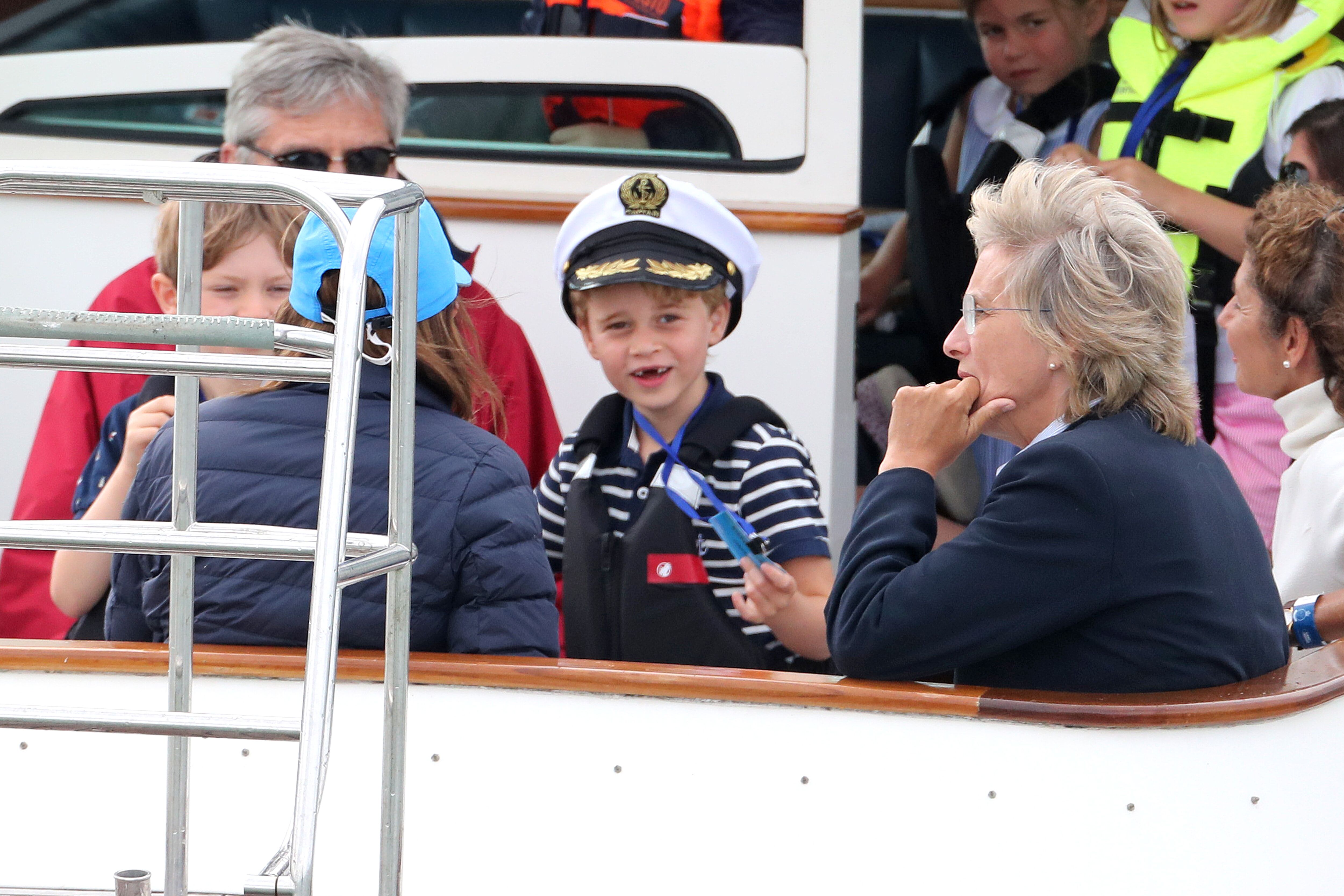 Prince George flashes a wide smile at the King's Cup Regatta. | Source: Getty Images
On the other hand, his sister stuck her tongue out instead of waving at the people who watched the event. Middleton encouraged Charlotte to greet everyone with a wave but did otherwise.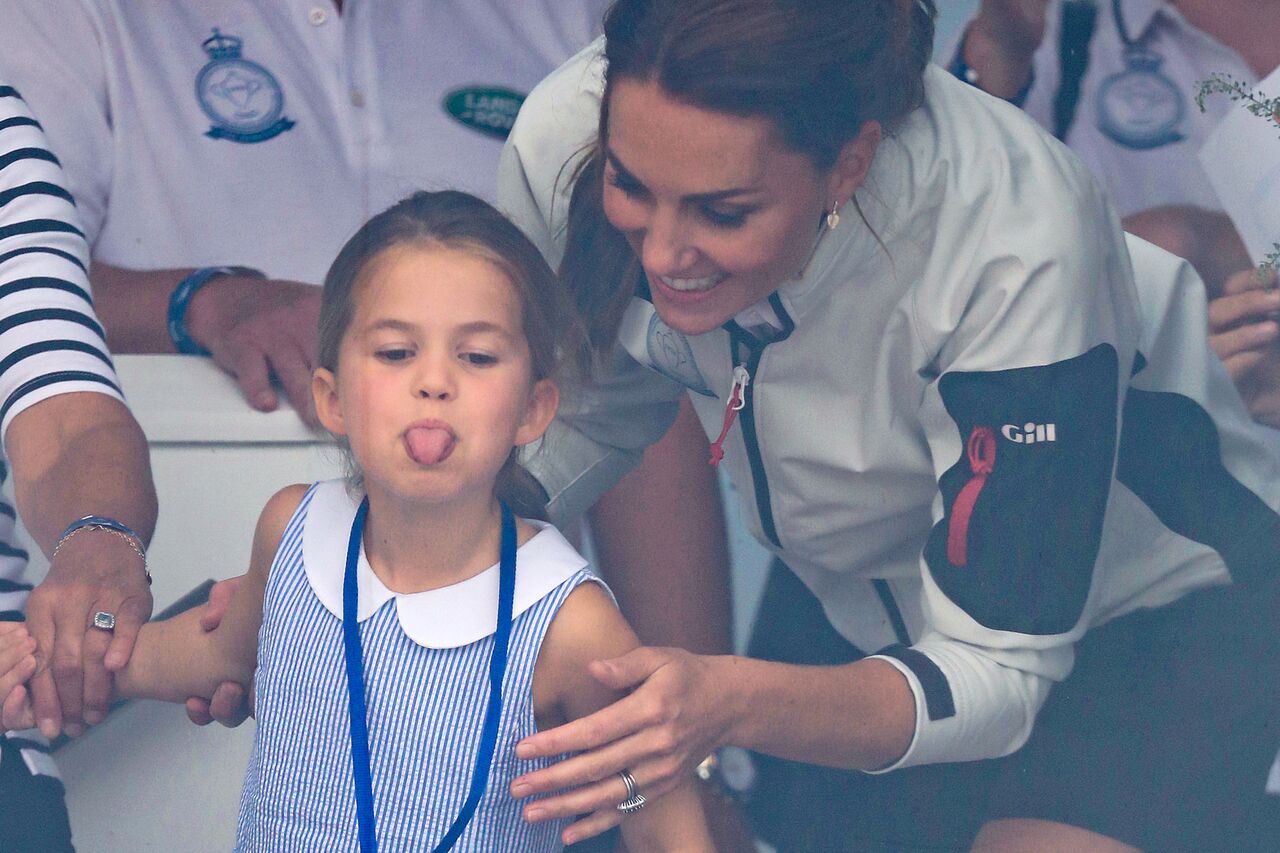 Princess Charlotte sticks her tongue out to the crowd at the King's Cup Regatta. | Source: Getty Images
Please fill in your e-mail so we can share with you our top stories!