Jennifer Lopez's Three Marriages: From a Waiter at a Cuban Restaurant to a Music Star
Even though Jennifer Lopez had been married three times, she stayed on good terms with her exes. Now, Jennifer only has eyes for "the one" Alex Rodriguez as they get ready to walk down the aisle.
OJANI NOA
Jennifer's marriage to restaurant manager Ojani Noa may have been brief, but the aftermath of their relationship caused years of trouble.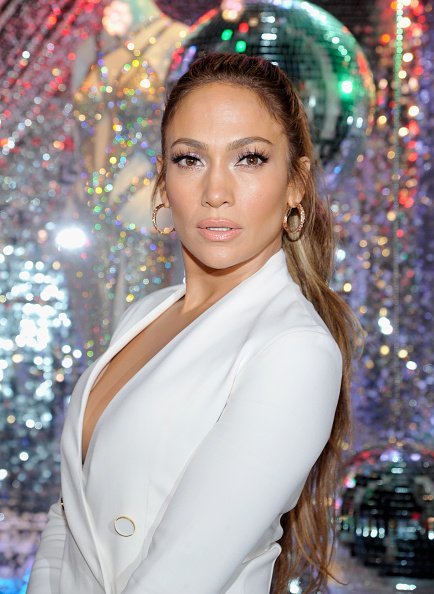 The couple got hitched in February 1997 and divorced in January the following year. However, Ojani quit his job managing the Conga Room in Los Angeles to run Jennifer's restaurant Madres in April 2002 and claimed that he got fired six months later without notice.
According to a suit filed against Jennifer at the Los Angeles Superior Court, he got fired despite assurances that it wouldn't happen without "good cause and reason."
Another lawsuit followed in 2009 when Jennifer wanted to stop Ojani from releasing a home-video titled "How I Married Jennifer Lopez: The JLO and Ojani Noa Story." 
Today would have been @JLo & 1st husband Ojani Noa's 19th wedding anniversary ... but they divorced after 11 months pic.twitter.com/8bghRM5FLy

— Divorce Court (@divorcecourt) February 22, 2016
The video contained about "11 hours of previously unseen footage," and its release would have violated their confidentiality agreement.
In 2012 a warrant for Ojani's arrest followed when he failed to appear in court, according to documents obtained by ET.
CRIS JUDD
Four years after Jennifer's divorce from Ojani she met the choreographer an actor, Cris Judd. He got hired to direct her music video "Love Don't Cost a Thing," in Spain and they started dating.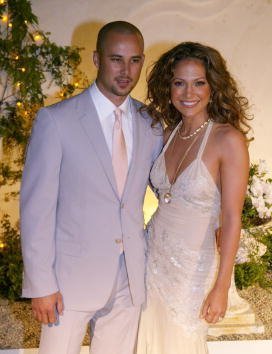 A few short months later the couple got married at Jennifer's Calabasas, California home on September 21, 2001. While about 170 guests attended the non-denominational ceremony, the publicity and paparazzi got to Cris. 
"I had one of my friends fly in for my wedding," Cris told HuffPost. "And I'm like, 'You see that car, that car, this car, that car, that car? They're all following me.'" 
Cris' friend didn't believe him at first until Cris made a turn and every car followed in tow. It's dangerous. It sucks. It's not fun; it's very intrusive," Cris added. "And who would want that? No one wants that."
Jennifer and Cris separated on June 2, 2002, followed by Jennifer's filing for divorce a month later citing irreconcilable differences.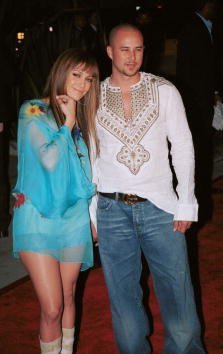 The divorce got finalized on January 26, 2003, and the pair remained on good terms. "Jennifer Lopez and Cris Judd have announced they have resolved all issues arising out of their marriage. The resolution was extremely amicable. The two will remain, friends," the lawyers said in a statement.
Shortly after the split, Jennifer got involved with her "Gigli" co-star Ben Affleck. Even though the pair got engaged, they never made it to the altar. Jennifer broke off the engagement and got married to Marc Anthony six months later instead.
MARC ANTHONY
Marc and Jennifer had been friends since 1998 when they met backstage at Paul Simon's Broadway show, "The Capeman," wherein Anthony starred.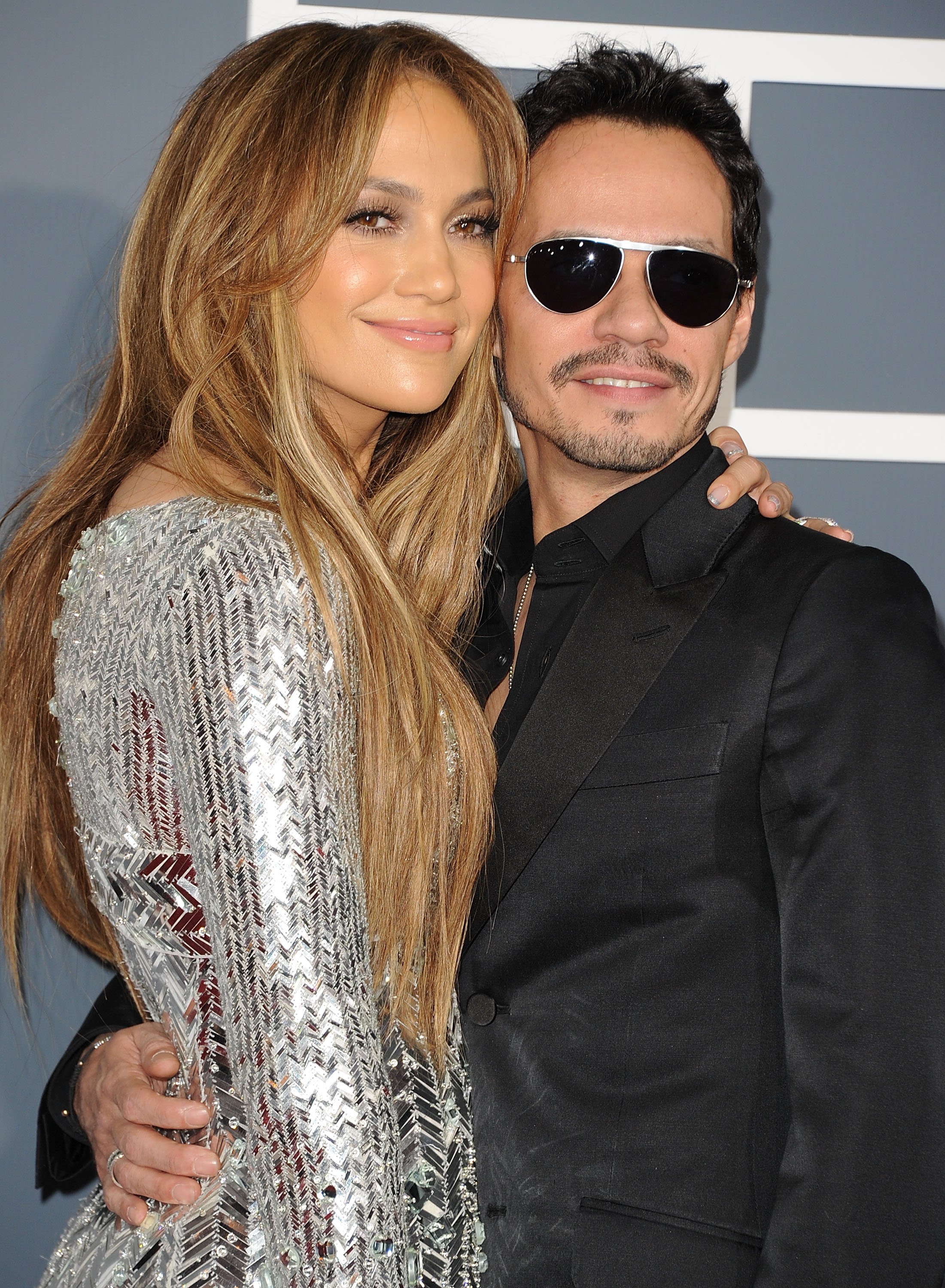 The chemistry between them became evident in the music video of Jennifer's song, No Me Ames, which reached No.1 on the Billboard Hot Latin Songs Chart in 1999.
But their romance only started to blossom after Jennifer's split from Cris. The couple kept their wedding plans as private as possible and hosted a surprise wedding ceremony for 40 guests at home in Beverly Hills on June 2004.
Even though they had already married, the couple made their official debut in 2005 when they performed "Escapemonos" together at the Grammy Awards.
On February 22, 2008, the couple welcomed their twins Emme and Max to the world, but marital problems had them separate in 2011.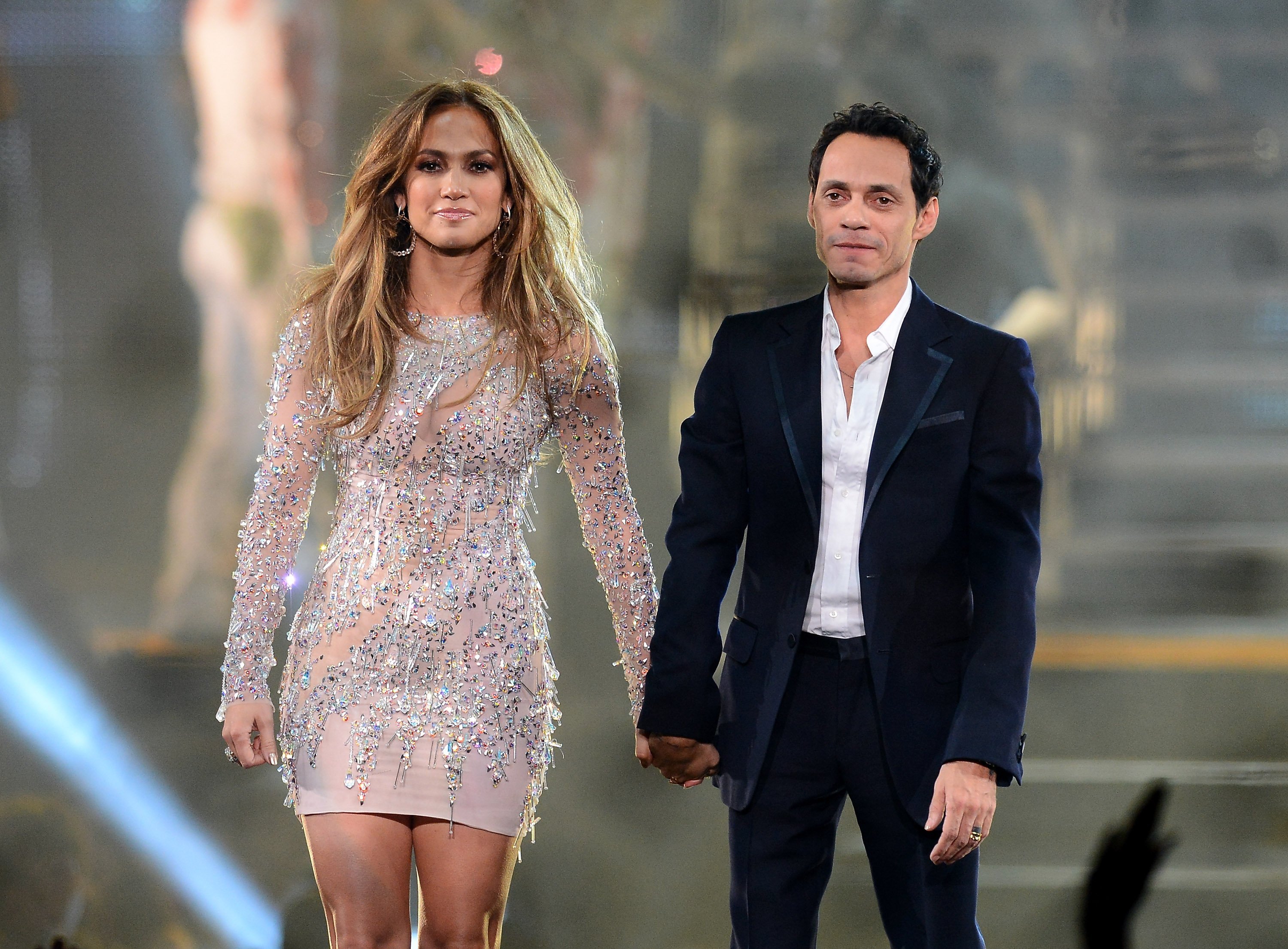 After Marc and Jennifer's divorce got finalized in June 2014, Jennifer got primary custody of the twins. The pair remained friends and focused on their parental responsibilities.
"I think we're really good the way we are. Honestly, we're always going to be great friends. We share something very special in the kids, and we know that. We're there for them. That's the main thing," Jennifer said on "Live with Kelly" in 2017.
Since going their separate ways, Marc and Jennifer teamed up professionally in October 2016 to do a Spanish-language album, and also performed together at a campaign fundraiser for Hillary Clinton later that month.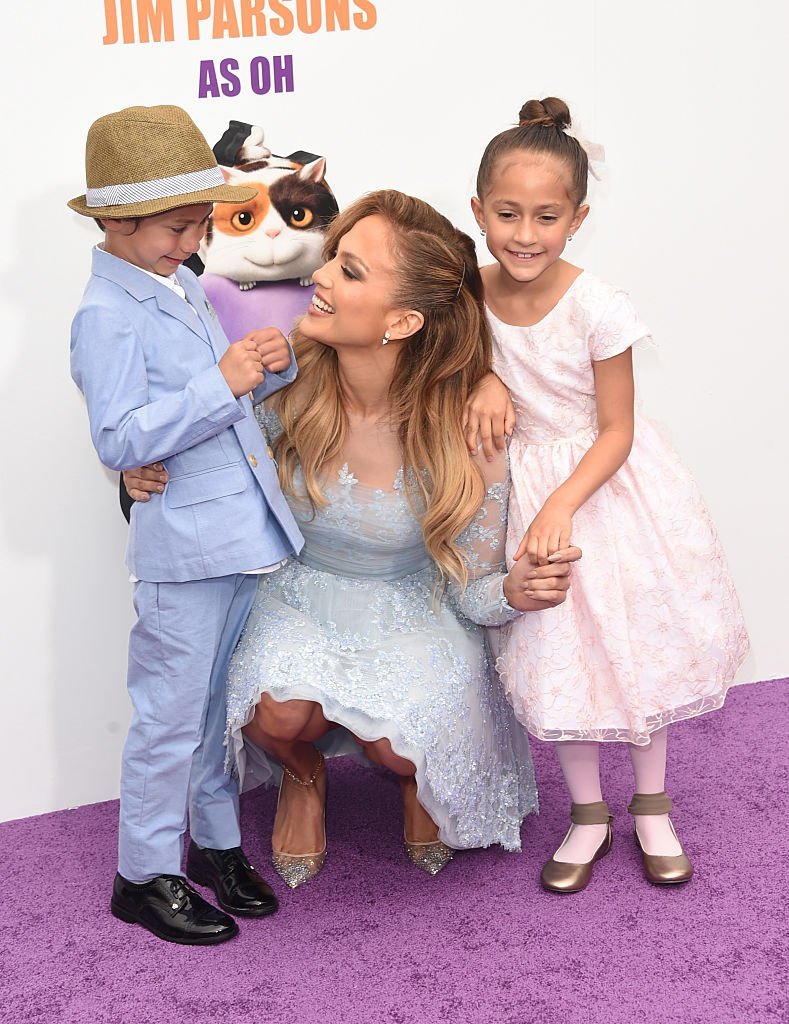 WEDDING IN THE WORKS
In 2017, Jennifer started dating the former professional baseball player, Alex Rodriguez. After much speculation, Alex finally popped the question with an emerald-cut diamond ring while vacationing in the Bahamas on March 9, 2019.
"Now it's been three years now," Jennifer told PEOPLE. "[We'll get married] soon, not soon-soon but next year. I'd like a big wedding; I'd like to get married in a church this time. Never been married in a church."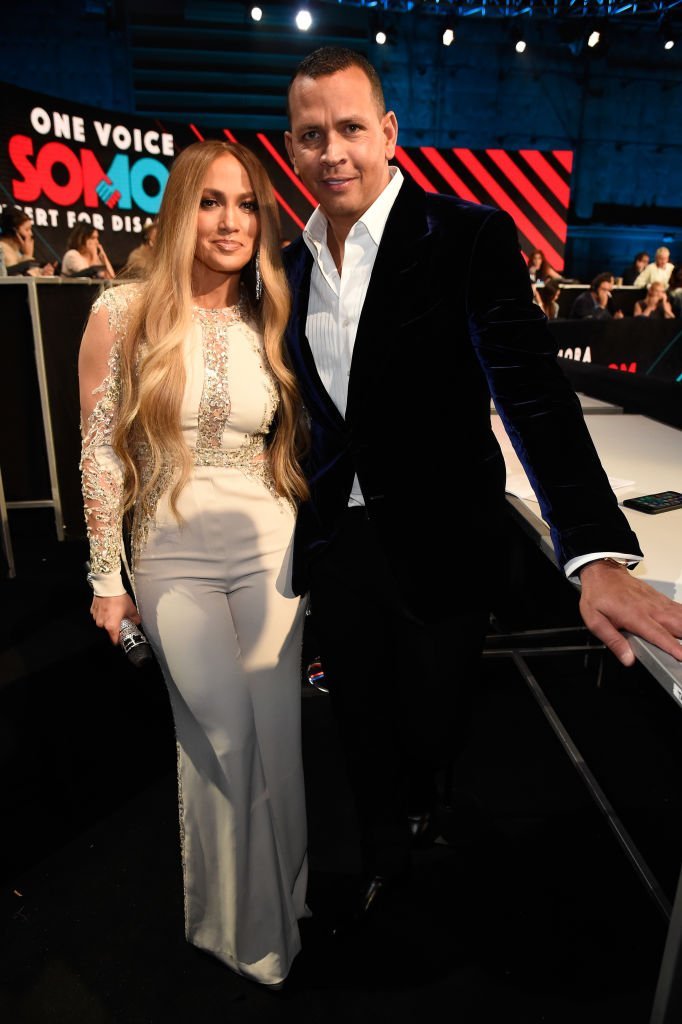 However, Jennifer doesn't count her upcoming wedding as her fourth. "I've been married three times: once was nine months and once was 11 months. So I don't really count those," she said. "I was married to Marc for ten years with the kids. I was very young the first two times I tried to get married.
On July 24, 2019, Jennifer celebrated her 50th birthday. On the big day, Alex shared a heartwarming video that left Jennifer in tears.