Singer Monica Shared Photos of Her 3 Children Amid Shannon Brown Divorce
Monica Brown, who recently announced her separation from Shannon, is focusing on her children.
Singer and actress Monica may be going through the painful process of divorce with Shannon Brown, but she always finds joy in her children.
Monica shared a series of photos on Instagram of herself and her kids having some fashion fun and garnered hundreds of thousands of likes from her delighted fans.
"I have no understanding when it comes to them I am their mother and I will protect them with my life." Monica Brown
THE UTTER COOL OF BLACK AND WHITE
Monica and her three children,  Laiyah, 5, Romelo,11, and Rodney Jr., 14, posed out on the street in bold black and white outfits, with occasional red accents.
And though the family embraced the same theme, they were each dressed to their own distinct taste and individual style.
MONICA WOWS IN BOLD STRIPES
Ever elegant, Monica wore wide-legged black pants with white stripes and a loose-fitting matching jacket over a black satin bustier with sheer panels on the sides. She accessorized with black and white sneakers.
RODNEY JR IN SHADES OF COOL
Monica's oldest son Rodney Jr., was ultra-cool in a fine stripe black and white polo, color-blocked with black and red, and skinny fit black jeans. He accessorized with a black and white printed carry bag and bold red sneakers.
LAIYAH AND ROMELO SHOW THEIR MOVES
But if mom and older brother Rodney were in a righteous groove, they still had a ways to go to match Laiyah and Romelo, who struck up poses like pros. 
Laiyah wore a black and white striped tunic over shorts and movie star shades, while Romelo wore black pants and jacket printed with bold red lettering and a white t-shirt.
It's nice to see the family have some fun together at such a stressful time, and we hope Shannon and Monica find a way to stay friends after so many years together.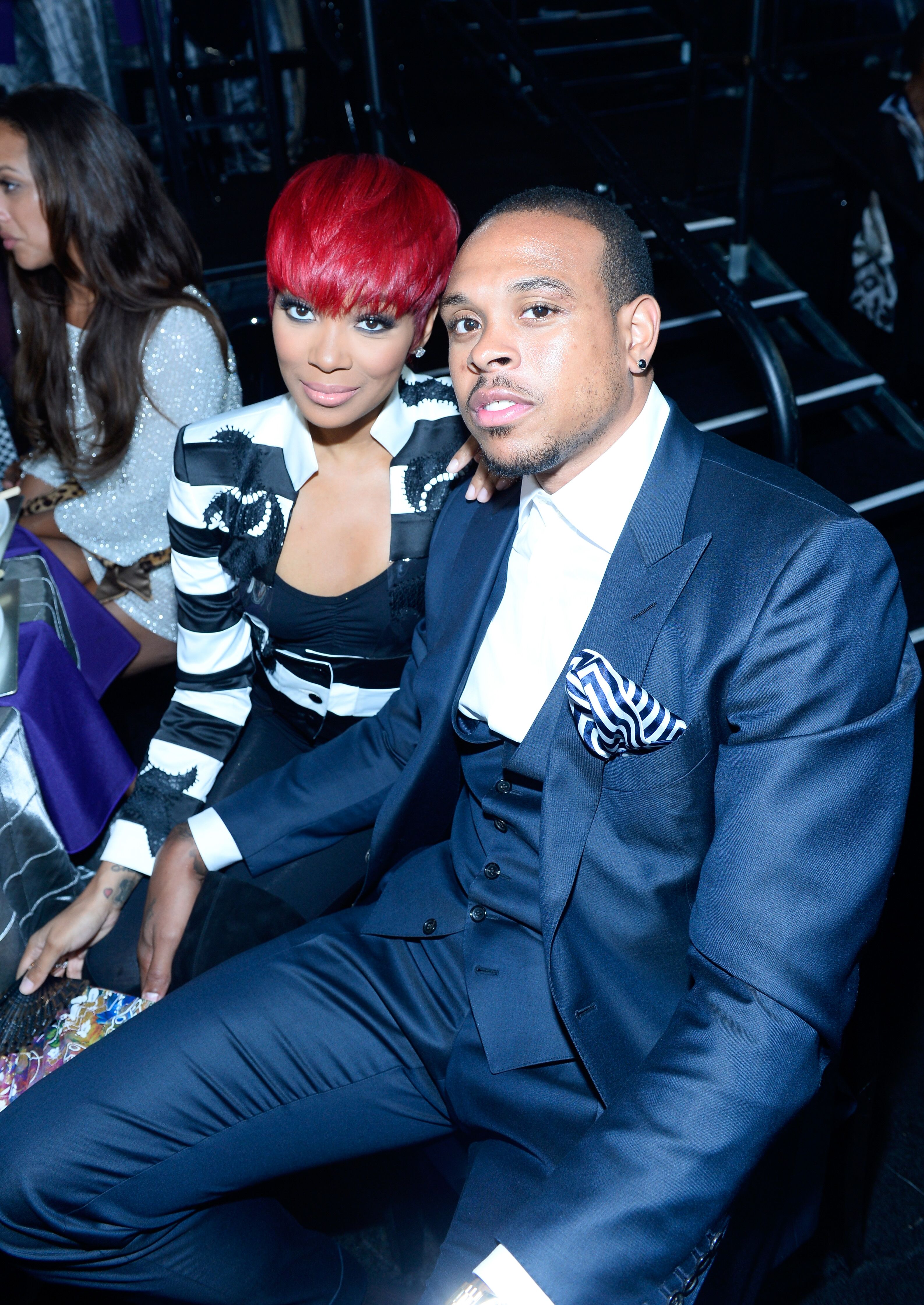 SHANNON AND MONICA BROWN ARE DIVORCING
Monica and Shannon Brown have announced that they are seeking a divorce due to irreconcilable differences.
The celebrity couple was married for ten years and have one child, Laiyah, 5, and several children from previous relationships which they have been raising together.
But the divorce does not mean they won't be on good terms, Monica revealed.
"I'm gonna support everything he does. We have children. That's automatic. It started with love and it ended the same way," she said.
After witnessing so many acrimonious divorces, it's wonderful to see a couple who can put their bitterness aside and build a new way of being together for the sake of their children.
Well done, Monica and Shannon.