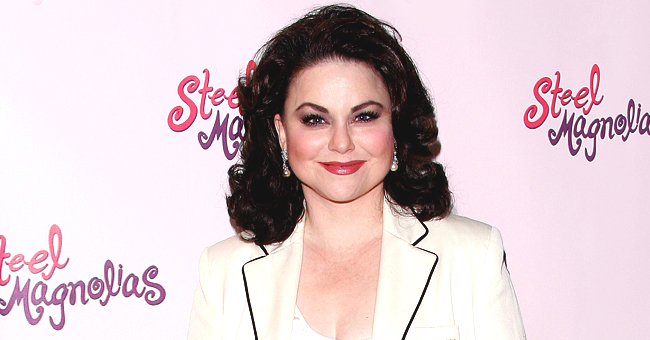 Getty images
Little-Known Facts about 'Designing Women' That Not Everyone Knows About
It came to an end 26 years ago, but it is still remembered as a groundbreaking show that portrayed complex women. There are many stories about the series' behind the scenes were as exciting as what went on onscreen.
"Designing Women" was a hit show from its inception in 1986 to its finale in 1993 after seven seasons. It was a show loved especially by the female audience, since it dealt with women's issues in a fresh and smart way that was different to any previous sitcom.
Show creator Linda Bloodworth-Thomason had ambitious ideas for the series, which she expected to contribute to social change. The rest is history, but there are also stories that happened when cameras weren't rolling that are worth knowing.
The lead cast consisted on actresses Dixie Carter (as Julia Sugarbaker), Annie Potts (as Mary Jo Shively), Jean Smart (as Charlene Frazier Stillfield), and Delta Burke (as Sugarbaker).
But none of the four had to audition for their roles since the series was written with them in mind from the start. As a curious fact, Smart is the only one out of them that is not from the US south, being born and raised in Seattle.
ANTHONY BOUVIER WAS MEANT TO BE A ONE-OFF CHARACTER
Actor Mesach Taylor did have to audition for his role of ex-con deliveryman Anthony Bouvier, a character that was originally intended to appear only once for the sixth episode of season one.
Luckily for him, there was no script for the episode available yet for Taylor to read, so he had to improvise with the cast. The chemistry between Taylor and the actresses was so good that Bouvier went on to become a series regular.
Taylor was the first actor from the series to be nominated for an Emmy Award. He passed away in 2014, aged 67.
IT WAS NEARLY CANCELLED ON THE FIRST SEASON
During the show's debut season, "Designing Women" started to perform poorly ratings-wise because of an unfortunate decision by the CBS network to move the show from its original time slot. As a result, the series was put on a hiatus.
But executive producer Harry Thomason requested the help of grassroots organization Viewers for Quality Television to launch a letter-writing campaign to convince the network's president to move the series back to Monday nights.
More than 50.000 letters of support were sent to CBS, and as a result, the show was renewed and it returned to its original time slot.
DELTA BURKE WAS VOTED OUT OF THE SERIES
Burke was the first member of the original cast to leave the series in 1991, after entering into a conflict with the showrunners. Things came to a critical point in 1991 when the actress made hard remarks against the producers on a Barbara Walters special.
She said that they terrorized and manipulated her, and after that, she started to arrive late at the set or simply not showing up at all, causing trouble to her co-stars, since the cast had to learn two versions of each script to be ready to shoot with or without Burke's character.
It is not surprising then that when Thomason made the cast vote on whether or not to keep Burke in the team, they voted against her permanence in the show, with resulted in her release from her contract.
When Potts became pregnant on season six, the producers considered for a while to have her character Mary Jo becoming a single mother. But since the character Charlene had experienced motherhood recently, they thought it was going to be repetitive and dropped the idea.
So, as Potts' belly kept growing, cameramen and directors thought of ingenious ways to keep it hidden from the viewers, sometimes strategically placing furniture or having the actress wearing oversized shirts.
JULIA SUGARBAKER AND REESE WATSON
Carter and Hall Holbrook had already been married for a couple of years when "Designing Women" debuted. But he was hesitant to play his wife's character Julia's boyfriend until the show's creator knew exactly how to convince him.
Bloodworth-Thomason reportedly asked him, "Do you really want some other man making love to your wife on television?" That's all it took.
DIXIE CARTER WASN'T COMFORTABLE WITH HER CHARACTER'S POLITICS
Carter played the team feminist and liberal leader Julia, who often delivered long political rants on the show. This was somewhat difficult for the actress, since she was on the opposite side of politics, being a registered Republican.
She eventually came to an agreement with the showrunners that for every time she had to deliver one of those political speeches she was going to earn an opportunity to sing in a later episode.
SUZANNE SUGARBARKER AND DASH GOFF
Gerald McRaney joined the series to play Suzanne Sugarbaker's first ex-husband Dash Goff, a writer. When McRaney first met Burke at a work-related lunch, the two were immediately attracted to each other.
The relationship took off after the two actors had to kiss for a scene, and by 1989 the two married with Carter serving as Burke's matron of honor.
DIXIE CARTER GOT WORK DONE
Carter was 47 years when "Designing Women" was released. Between seasons one and two, the actress decided to have some beauty enhancing procedure done in order to look younger.
"If this turns out to be my first big success, after all these years of performing, I couldn't bear to be identified as 'the older one," she thought after watching herself on the show's pilot episode.
Dixie Carter passed away at age 70 in Houston, Texas, in 2010. Her last role on a TV series was that of Gloria Hodge on "Desperate Housewives" from 2006 to 2007. Annie Post is 66 and recently played Sheldon Cooper's mother "Meemaw" on "Young Sheldon."
67-year-old Jean Smart and has recently worked in the Netflix Sci-Fi drama series "Legion," playing Dr. Melanie Bird. Delta Burke is 63 years old and she continued working mostly on TV, with her last role as a recurrent character in a series being that of Bella Horowitz on "Boston Legal" from 2006 to 2007.
Please fill in your e-mail so we can share with you our top stories!