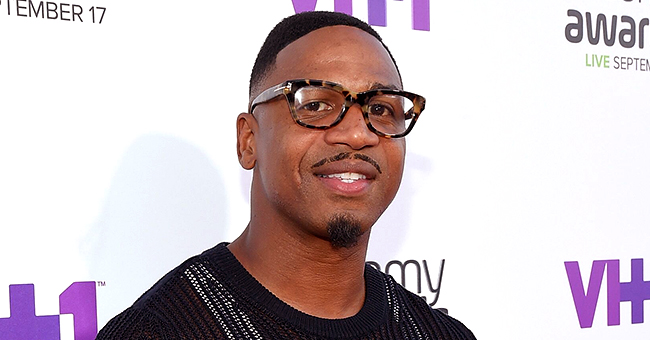 Getty Images
Stevie J Slammed after Teaching Daughter Bonnie Bella to Say His Name in New Video
Stevie J's efforts to teach his daughter, Bonnie to say his name goes south when his followers slam him for teaching her the wrong thing. "Aren't you daddy to her?" one wrote while another accused him of mocking Bonnie's mother.
Stevie J has been making the most of his precious time with his daughter, Bonnie Bella since gaining her custody back from her mother, Joseline Hernandez.
However, along with the positive feedback he gets when sharing their brand new moments on social media, he's also met with negativity.
MAKING UP FOR LOST TIME
After successfully convincing a judge to rule in his favor with regards to his 2-year-old's custody, Stevie has been making an effort to reconnect with her. Prior to the ruling, he hadn't seen her for over a year.
He blamed her mother, Joseline for denying him that right. He even managed to secure an arrest warrant for her because of it, prompting the Puerto Rican star to immediately turn over Bonnie to him.
Stevie delighted in the first morning he had with Bonnie who slept peacefully as her father took a snap of her. "Woke up next to an angel," he wrote to caption the photo he shared on his Instagram.
His next post was a clip of him playing the piano and Bonnie calling out to him from her bedroom. It made him smile hearing her voice.
Succeeding posts showed him fooling around with Bonnie and her sister and the little one having her hair braided. It was clear from his posts that Stevie was spending a lot of quality time with her.
GETTING SLAMMED FOR TEACHING HER TO SAY HIS NAME
More recently, an adorable clip of Bonnie learning to say "Steebie" warmed hearts but it also drove some of his followers to slam the father for teaching her to call him by his first name.
"Aren't you daddy to her?" someone inquired. "Why would you teach her that now. It's daddy," another said.
The third person who commented on the terminology also brought up the idea that Stevie was using the clip to mock Joseline who pronounces his name "Steebie" too.
"Trying to get mama bear mad right teach your daughter to call you the right way and don't use her to provoke her mother ....karma never fails."
"Yes and so wrong for that and teaching his daughter to mock her mom. Sad and messy. Poor faith," another agreed.
Others chimed in and told him to return Bonnie to her mother. "Give that woman her baby back we know you just in it for the checks," said one commenter.
LONGING FOR HER DAUGHTER
It may take a while for Joseline to see Bonnie again after the judge stripped her of primary physical custody and turned it over to Stevie.
It was based on the latter's testimony that Joseline kept him from seeing Bonnie during his supposed visitation days, a violation in their custody agreement.
Joseline denied this and pleaded to the judge to overturn his decision but to no avail. It's uncertain for now when she'll get to see Bonnie again but Stevie was certain to have her until August 15 when they return to court to settle their issues.
Please fill in your e-mail so we can share with you our top stories!