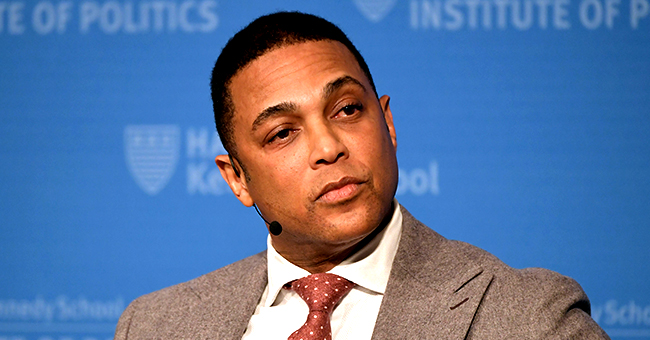 Getty Images
CNN Anchor Don Lemon 'Categorically Denies' Lawsuit Claiming He Assaulted Hamptons Bartender
CNN comes to Don Lemon's defense after a bartender accuses the television anchor of humiliating him by sexually assaulting him at a Hampton's bar last year. CNN denied this and made a counter-accusation.
Over a year after he allegedly assaulted a man working at a bar, Don Lemon is being sued for the incident.
News outlets got wind of a lawsuit filed against the CNN anchor on August 11 by a bartender named Dustin Hice who detailed his allegedly offensive encounter with Lemon at a Sag Harbor dive bar at the Hampton's in July 2018.
According to the complaint submitted by Hice who's seeking unspecified damages for the "emotional pain and suffering" he went through, Lemon physically and verbally attacked him that night.
It all began when Hice recognized Lemon inside the bar and offered to buy him a drink. Lemon denied the drink and said he was only there "to have a good time."
Claiming he wasn't flirting with Lemon who is openly gay and currently engaged, Hice said Lemon later in the night approached him and became sexually offensive. In his court documents, he stated,
"Mr. Lemon, who was wearing a pair of shorts, sandals, and a t-shirt, put his hand down the front of his own shorts, and vigorously rubbed his genitalia, removed his hand and shoved his index and middle fingers in Plaintiff's moustache and under Plaintiff's nose."
Hice, who insists he's heterosexual said he left the bar immediately due to humiliation and when he returned five to ten minutes later, Lemon was gone.
It's unclear why it took him a year before pressing charges against the 53-year-old media personality who he claims is a different person off-camera.
"When the cameras are turned off … Mr. Lemon's actions are in stark and disturbing contrast to the public persona he attempts to convey," his lawsuit read.
In response to Hice's complaint, a CNN spokesperson countered by accusing Hice of harboring ill feelings towards the network in the past and lashing out on social media. More recently, he allegedly extorted money from Lemon to pay him off for his silence to the tune of $1.5 million, according to a source for People. Lemon refused to pay.
"The plaintiff in this lawsuit has previously displayed a pattern of contempt for CNN on his social media accounts," read a statement released in support of Lemon.
"This claim follows his unsuccessful threats and demands for an exorbitant amount of money from Don Lemon. Don categorically denies these claims and this matter does not merit any further comment at this time."
Meanwhile, Hice's attorney, Andrew Miltenberg denounced CNN's accusations and described them as "ludicrous."
"The assertion that Mr. Hice would put himself through the painful process of filing a sexual assault lawsuit against his attacker all because he doesn't like a cable TV station is ludicrous," said Miltenberg in a statement to People.
"It's shameful that the CNN attack machine is resorting to victim-blaming in order to detract from Mr. Lemon's gross sexual misconduct," he adds.
Lemon has yet to address the allegations directly but knowing how outspoken he is about his views, (such as his despise of President Trump) it may not be long before we hear from him.
Please fill in your e-mail so we can share with you our top stories!