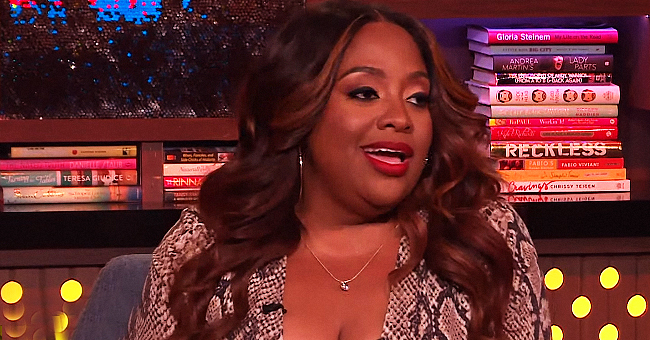 Youtube/Watch What Happens Live with Andy Cohen
Sherri Shepherd on 'The View' Tell-All, Recalls Time Elisabeth Hasselbeck Nearly Quit
Sherri Shepherd held nothing back during "The View" Tell-All with Andy Cohen. Not only were her responses hilarious, but they also gave a better understanding of what transpired between the co-hosts.
"Joy can't keep her mouth shut."
When Cohen asked Shepherd if she read the book, "Ladies Who Punch: The Explosive Inside Story of The View," by Ramin Seetoden, she responded that she didn't have to, because "I lived it."
When asked about the video of Elizabeth Hasselbeck threatening to quit the talk show halfway through an episode, the former TV host, said she saw the whole thing, and her thought at the time was,
"What's wrong with all you white people? Y'all gonna leave a job?"
The response got a lot of laughter from the audience, but that was not all Shepherd had to spill. Cohen asked about what she thought of Joy Behar's 2006 mistake of telling reporters that the Barbara Walters created show was hiring Rosie O'Donnell, and the "30 Rock" star said, "Joy can't keep her mouth shut."
The former host equally gave her opinion on the feud between Behar and Meghan McCain. She said she does not see it getting any worse than it already is, as the 2020 election approaches. Shepherd also mentioned that it breaks her heart they fight a lot, but acknowledged that that's what "The View" is all about.
The TV personality also said that she never witnessed Whoopi Goldberg act mean to O'Donnell or speak privately with her, despite the latter's claim that the "Seraphina" actress was mean to her. Shepherd saw Goldberg as an aunt who was "tough on those she cared about."
The former ABC star has a similar opinion of Walters. She told ET in April that the older woman was, "a tough taskmaster," to those she loved, and helped her find her voice on the show. Shepherd said,
"I'm forever indebted to Barbara Walters, Joy Behar, Whoopi Goldberg, Elizabeth Hasselbeck, and Jenny McCarthy for my time on TV."
The TV star added that all she's learned now is because of her time on the show, and being on "The View" is the "Best experience of my life."
Shepherd remains close friends with some of her former co-hosts, and Hasselbeck was a bridesmaid at her wedding.
Please fill in your e-mail so we can share with you our top stories!