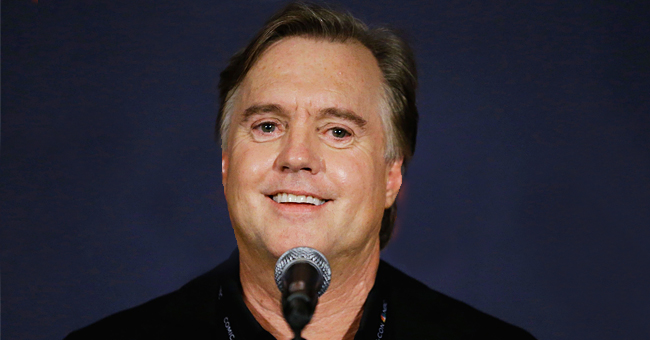 Getty Images
Shaun Cassidy Shares New Photo of Son Caleb before His First Day in High School
Shaun Cassidy celebrates his son's latest milestone; Caleb Cassidy is starting high school.
Actor and singer, Shaun Cassidy has reason to celebrate this week. His son, Caleb Cassidy is officially a high school student. The excited father shares a pictures of his wife and son saying:
"End of summer and our first baby boy starts high school today. #TimeIsARocket#TearsBehindTheShades #ItsUpToYou#ClassOf2023"
Caleb is Cassidy's first son from his third marriage to Tracey Lynne Turner. The couple have three other children; Mairin Cassidy, Roan Cassidy and Lila Cassidy.
He was previously married to Ann Pennington, the couple share to children; John Cassidy and Caitlin Cassidy. In his second marriage to Susan Diol, they have a daughter, Juliet Cassidy.
Cassidy has always been family orientated. After forty years he is back on the stage and touring the United States. The singer always makes sure to share these special moments with his family:
"Grandma & granddaughters on the road. #senecaniagaracasino#MagicOfAMidnightSky"
Cassidy has a close relationship with his mother, Shirley Jones. The actress and singer is famous for her role as the matriarch on the 1970's hot television show, "The Partridge Family."
She starred alongside her late stepson and Cassidy's brother David Cassidy in the "The Partridge Family." David died of organ failure in 2017. In an interview with Entertainment Tonight she remembers David saying:
"Long before he played my son on 'The Partridge Family,' David Cassidy was my stepson in real life. As a little boy, his sweet sensitivity and wicked sense of humor were already on display, and I will treasure the years we spent working and growing together,"
Cassidy's return to the stage has many fans reminiscing about his days as a teenage heartthrob, belting out fans favourites like "Da Doo Ron Ron." In a recent post on Instagram he shows just how far his fan base reaches. He reveals an old post of himself on the show "Friends:"
"A "friend" just sent me this pic. Funny as I just shared the backstory in my show. #MagicOfAMidnightSky#JenniferAniston @friends #Friends#Cassidini"
Please fill in your e-mail so we can share with you our top stories!