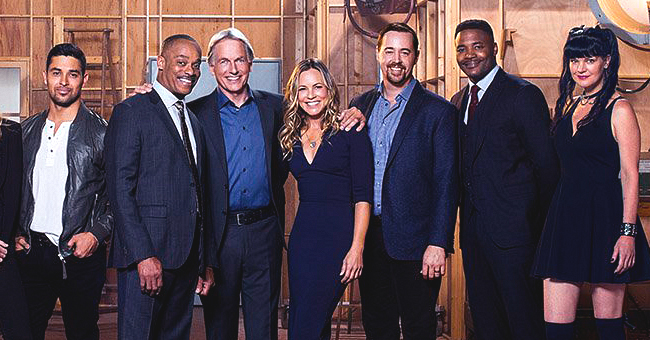 twitter.com/@NCIS_CBS
Emily Wickersham Shares a Photo Showing Mark Harmon Smiling with His NCIS Co-Stars
Emily Wickersham, who is most famous for playing the role of Special Agent Eleanor Bishop on NCIS, recently shared a rare photo of her colleagues.
The actress took to her official Instagram account to post a photo of actors Wilmer Valderrama, Mark Harmon, Sean Murray and Dietzen behind the cameras.
It is uncertain what they were discussing but they seemed to be quite relaxed. Wickersham shared the moment on her Instagram stories and described her colleagues as her "boys."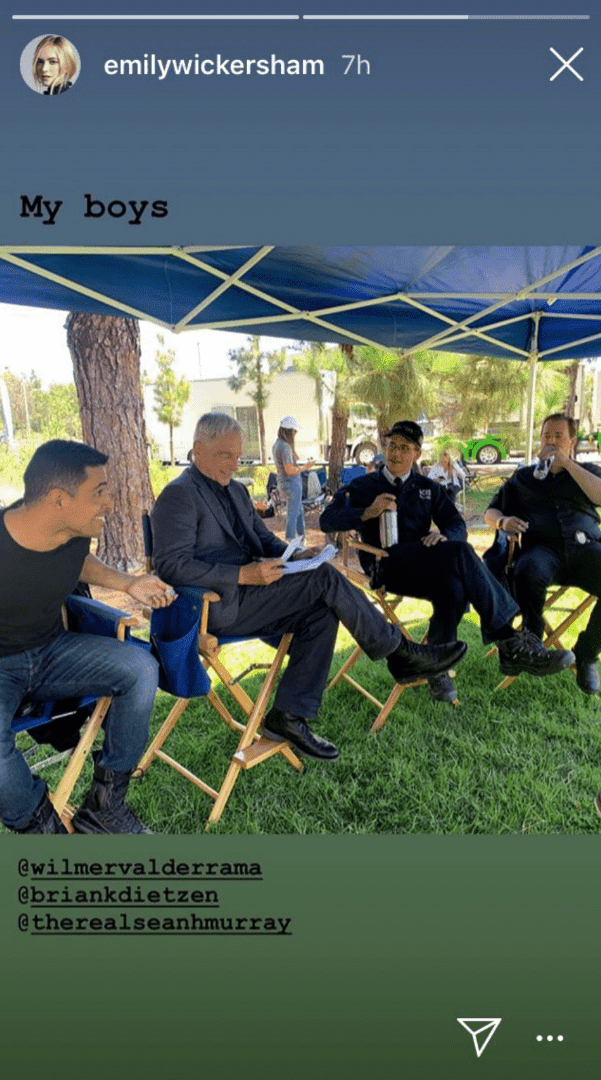 Photo: Instagram/emilywickersham
ZIVA AND GIBBS REUNITED
The 17th season is expected to premiere next month, on September 24, and fans will have a lot to look forward to, especially after the cliffhanger involving Ziva David.
Last season's episode ended with Cote de Pablo's character meeting Jethro Gibbs at his home and telling him that there was no time for pleasantries because he was in danger.
It has been reported that the character was believed to be dead for several years after leaving the team to avenge her father's death.
Ziva's death was hinted after Anthony DiNozzo, her love interest on the show, left to take care of her daughter after she was reported dead.
WILL ZIVA BE A MAIN CHARACTER AGAIN?
But while fans can expect to see Cote de Pablo back on their favorite TV show, executive producers Frank Cardea and Steven Binder confirmed that she won't be a series regular.
They said:
"This surprise moment is just the beginning. We are thrilled to share that Cote de Pablo will guest star in the NCIS Season 17 premiere this Fall as Ziva's warning to Gibbs unfolds."
COTE DE PABLO'S WARM WELCOME
Valderrama was one of the first few people to welcome the actress back to the show by sharing a video of the moment her character appeared on screen during the season 16 finale.
The 17th season is expected to premiere next month, on September 24
The actor has also been one of the busiest figures on the series when it comes to social media since he often posts pictures of himself with his fellow actors on set.
Please fill in your e-mail so we can share with you our top stories!