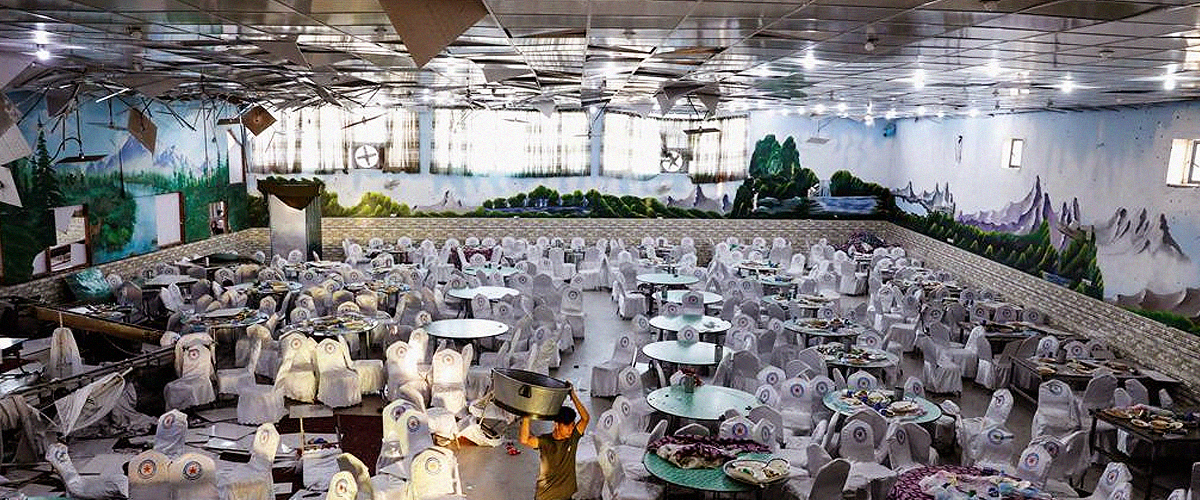 twitter.com/NBCNews
At Least 63 People Dead and 182 Injured after Explosion at Afghan Wedding
What was supposed to be a happy day turning into a massacre after a suicide bomber struck a crowded wedding in Kabul, the capital of Afghanistan.
63 people lost their lives while 182 were left injured. The groom, only identified as Mirwais, claims that the blast went off as soon as the ceremony was about to get underway.
During an interview, Mirwais said that he will never be able to forget the horror that took place inside the wedding hall, as many of the dead were his relatives and friends.
ASHRAF GHANI'S CRITICISM
It has been reported that the Taliban immediately refused to take responsibility for the attack, but Afghan President Ashraf Ghani claimed otherwise.
The leader took to his official Twitter account to say that "Taliban cannot absolve themselves of blame, for they provide a platform for terrorists."
The 70-year-old also condemned the attack, calling it "inhumane:"
"I strongly condemn the inhumane attack on the wedding hall in Kabul last night. My top priority, for now, is to reach out to the families of victims of this barbaric attack. "
HIGHER SECURITY IS A PRIORITY
Ghani offered his heartfelt condolences to the families of those who died in the explosion and sent his prayers to those who were injured, wishing them a speedy recovery.
The Afghan President also ordered the "relevant authorities" to assist in managing the wounded and called an extraordinary meeting to discuss and review security lapses.
THE SRI LANKA HORROR
This attack comes just a few months after eight nearly-coordinate explosions claimed the lives of at least 207 people in Sri Lanka on Easter Sunday.
The explosions took place in three churches in Negombo, Batticaloa and Colombo's Kochchikade district, as well as five luxury hotels usually frequented by tourists.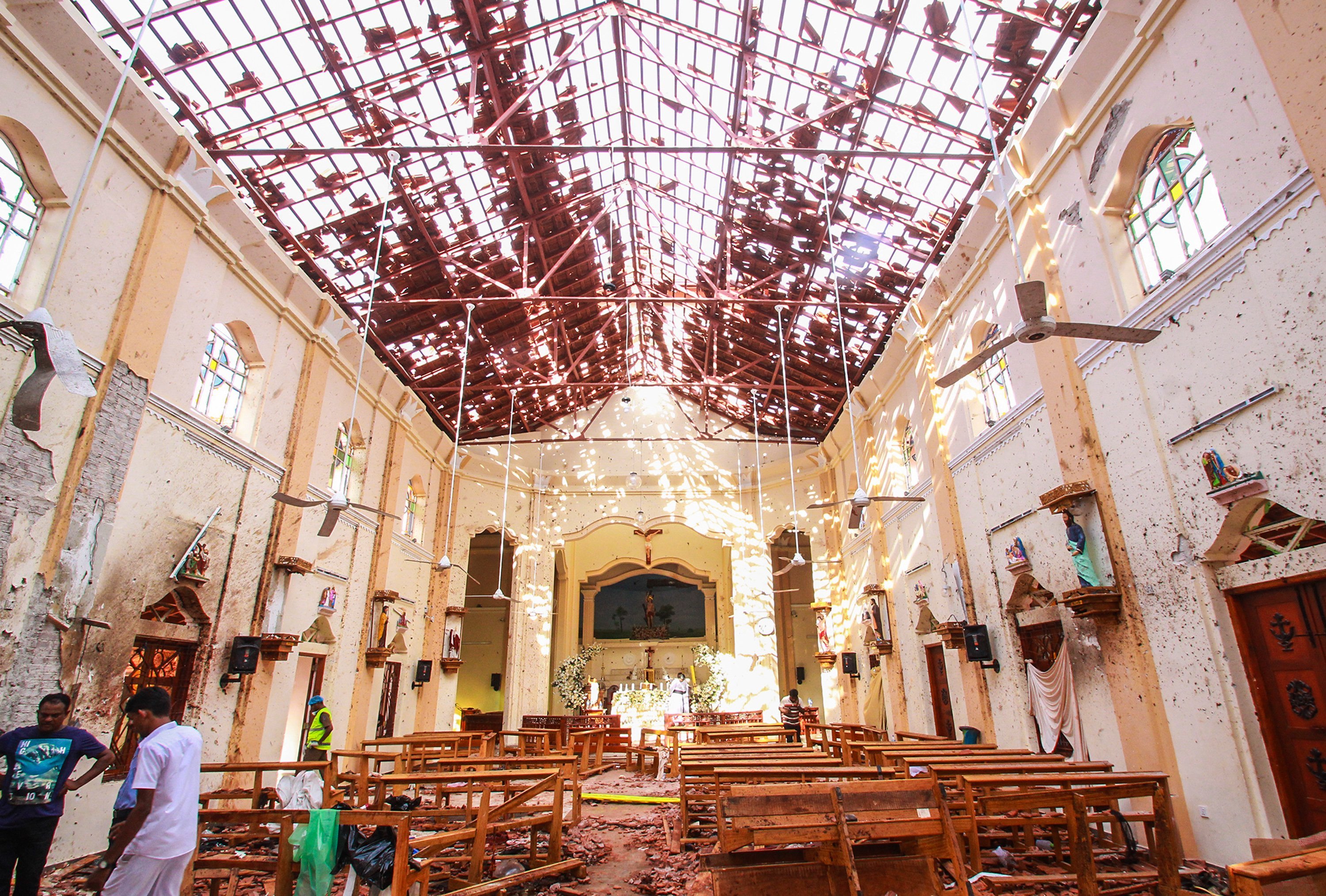 Auhorities inspect St. Sebastian's Church in Negombo, North of Colombo, in Sri Lanka | Photo: Getty Images
After the attacks, the government declared a curfew and even cut off all access to major social media networks such as Facebook and Whatsapp in order to avoid having important information shared with the outside world.