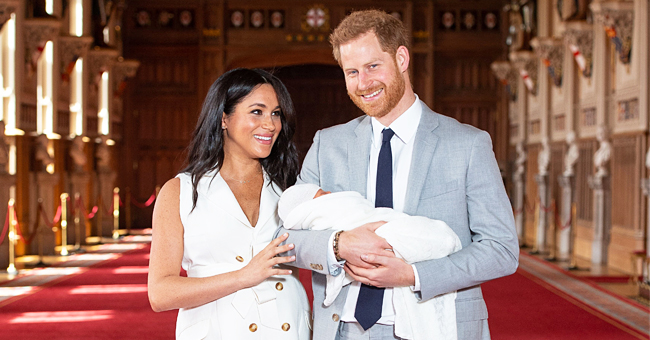 Getty Images
Meghan Markle & Prince Harry Took 3-Month-Old Baby Archie on a Beach Vacation to France

Meghan Markle and Prince Harry flew to France on a private jet to relax and bond with their three-month-old son, Archie.
Only two days after the duke and duchess of Sussex flew to Ibiza, they left another carbon footprint by taking a private jet to France, with their three-month-old son, baby Archie. The Cessna aircraft landed in the French Riviera on Wednesday.
ON SUMMER VACATION
Meghan Markle sported a white blouse and a sun hat of a similar shade as she held baby Archie, while Prince Harry wore a green polo shirt, a blue cap, and sunglasses. The family-of-three is also spending a part of their summer in Balmoral Castle to be with the Queen and other royals.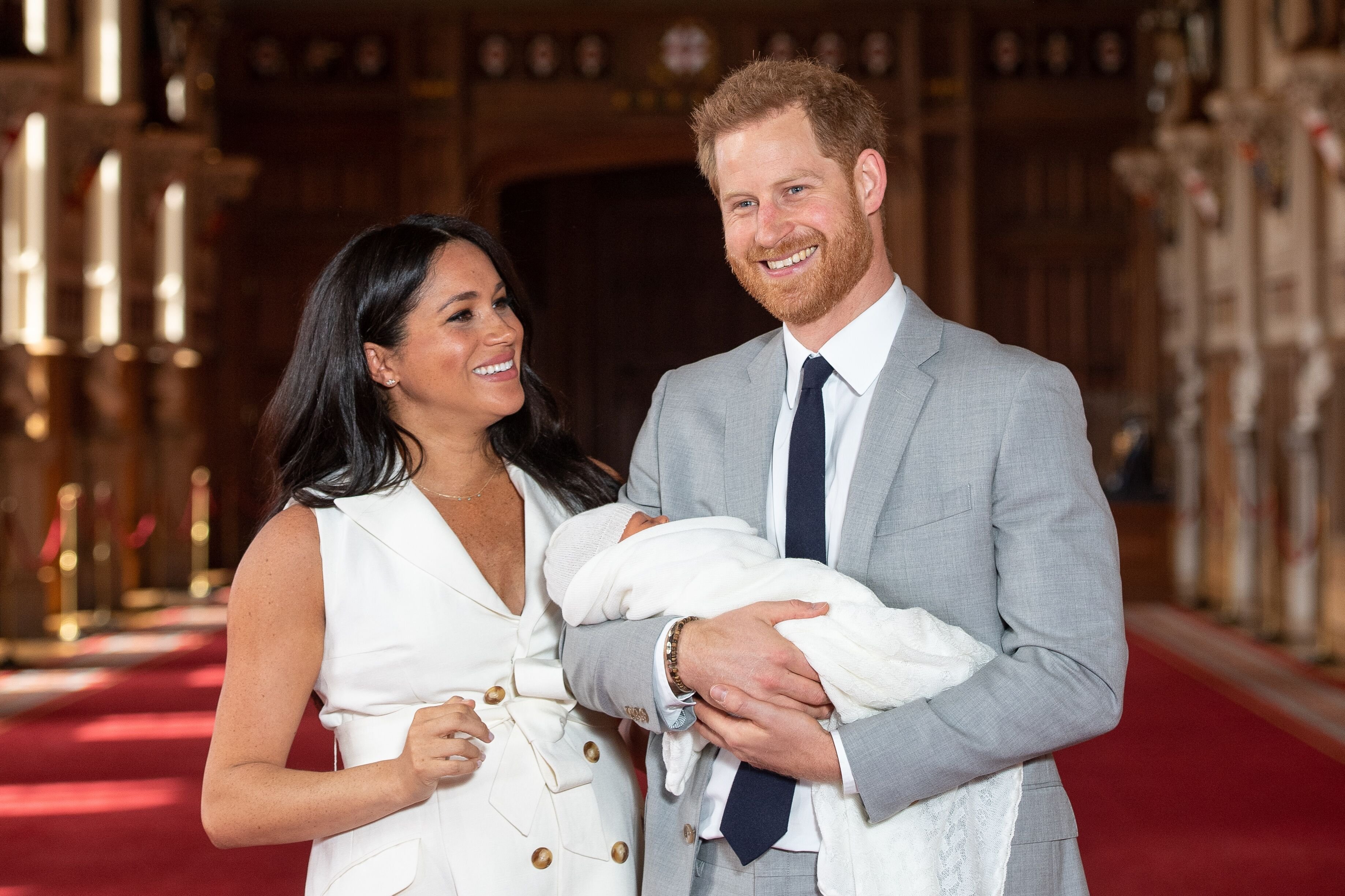 Meghan Markle and Prince Harry introduce baby Archie Harrison at St. George's Hall. | Source: Getty Images
Baby Archie will have his first visit abroad next month, as the family is planned to visit Africa. However, their means of getting to the far country is yet to be revealed.
A BIG CARBON FOOTPRINT
Markle and Harry's recent trips have been an irony after the prince's promise to cut their carbon footprint. According to The Sun, their recent embarkation to France made "seven times more carbon emissions per person than a commercial flight."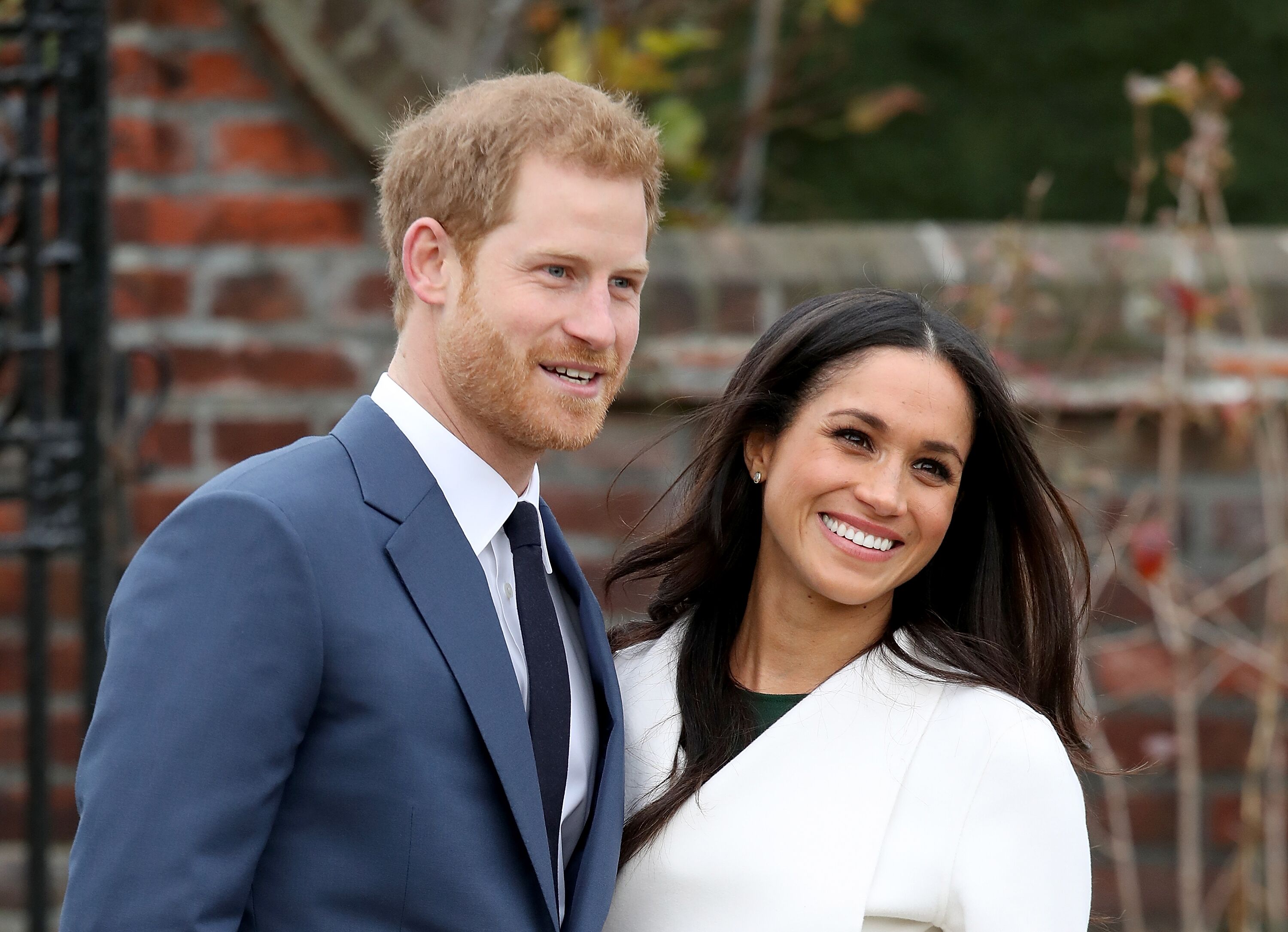 Prince Harry and Meghan Markle at the Sunken Gardens at Kensington Palace. | Source: Getty Images
Member of the Parliament, Teresa Pearce also noticed the royals' decision to be the opposite of their vows to help save the environment. She said:
"Given the position they have taken publicly about being responsible for climate change, this does seem an anomaly which they should look at." She added: "I find this quite surprising because it doesn't fit with their public image and the way they're so concerned about the planet and the environment."
ROYAL ADVOCACY
The royal couple recently started raising awareness on climate change and the different damages humans do to the environment. In a post shared by Harry and Markle, they touched on the importance of protecting mother earth by lessening plastic waste, fossil fuel emissions, and the like.
However, they received backlash for spreading an advocacy which they failed to live out after a report revealed the royal families Co2 gas emissions summing up to twice as much of the year before.
People took to the comment section their sentiments and called out the couple for not walking their talk and being hypocrites to their own advocacy, highlighting their excessive use of private jets, which will be used to embark on many more trips soon.
Please fill in your e-mail so we can share with you our top stories!