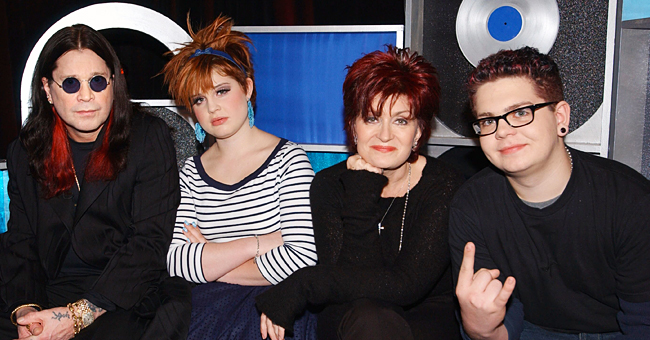 Getty images
'The Osbournes' 10 Wildest Scenes That Kept Fans Glued to Their TV Screens
It was the first reality show to win a Primetime Emmy, thanks to the peculiarities of the family built by the iconic Heavy Metal veteran and his wife and manager, giving us several moments of TV gold.
During its four seasons, the MTV reality series that ran from 2002 to 2005 fascinated America with the privileged glimpse it gave the public about the daily and relatable family life of the "Prince of Darkness."
Nearly 15 years since the series came to an end, we would like to revisit some of the most outrageous moments brought to us by Ozzy, Sharon, Jack, and Kelly Osbourne during its run.
SHARON THROWS A HAM AT THE NEIGHBORS
On the episode "Won't You Be My Neighbor?" from Season 1, the family next-door to the Osbournes gets a taste of what is like to live next to the famous family when Ozzy and company start to lose patience over the neighbors singing folk music loudly.
After Jack fails to win the music battle by playing death metal, Sharon takes whatever food is around and starts throwing them over the fence into their neighbor's yard, including a large ham, prompting the police to show up.
KELLY REFUSES TO VISIT THE GYNECOLOGIST
As if the above-mentioned episode wasn't enough, during that same episode Kelly was upset because her older sister Aimee, who wasn't featured on the series, had scheduled an unwanted gynecologist appointment for her.
While Ozzy initially sympathizes with her and gives little importance to her daughter's visit to the "vagina doctor" he later starts to become worried about Kelly being sexually active.
OZZY MIXES PAIN MEDICATION WITH ALCOHOL
Ozzy injured his foot because of a fall in the bathroom and is prescribed painkillers. Knowing the character, the doctors warn Ozzy about drinking alcohol while taking the medication.
But Ozzy being Ozzy, he does just what doctors feared he was going to do during the Season 1 Thanksgiving episode, when, visibly intoxicated he makes a shameful attempt at walking the family Bulldog Lola down the street.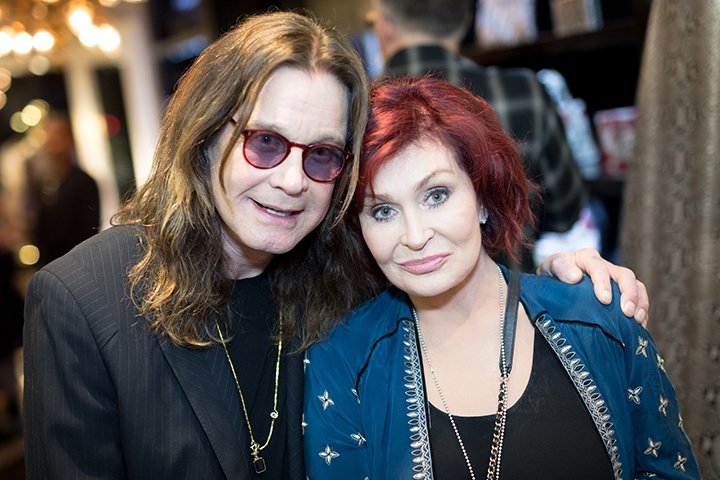 Ozzy and Sharon Osbourne. I Image: Getty Images.
JACK LISTENS TO HIS PARENTS TALK ABOUT SEX
At some point of Season 1, Jack is riding in a car with a friend and the two listen to a radio interview of his parents when they start discussing the couple's sex life.
Jack becomes increasingly uncomfortable as he learns about Ozzy's excessive use of Viagra and his unsolicited approaches to Sharon when she is simply not in that mood.
THE FAMILY SEEKS HELP FROM A DOG THERAPIST
On an episode from Season 2, the several dogs that live in the household are getting to Ozzy's nerves with all the pooping, which the musician refuses to keep cleaning out.
"I'm not picking up dog [waste] I'm a rock star," a frustrated Ozzy eventually utters. His frustration only gets worse when a dog therapist is brought in against his will.
OZZY STRUGGLES WITH TECHNOLOGY
One of the most memorable and recurring scenes in the series was Ozzy having trouble to understand the many high-tech gadgets that controlled everything in the Osbournes' home.
Ozzy never liked the complex remote-controlled system and his unsuccessful tries at operating it turns into comedy gold. This is what Ozzy, a "very simple man," came to describe as a "nightmare in Beverly Hills."
OZZY GOES TO THE BEACH
It is clear that Ozzy is not much of an outdoors guy. But this doesn't mean he doesn't try. On a Season 2's "The Ozzy Man and the Sea," Ozzy makes his best attempt at making a fire on the beach as the sea sabotages him.
After shouting bad words at the ocean and telling it to "go to Alaska," Ozzy goes on to try to catch a fish for Sharon, only resulting in a very amused Sharon laughing at her husband's helpless clumsiness.
THE BUBBLE INCIDENT
Ozzy has always trusted his life and career to his long-time wife. But one of Sharon's ideas about what to use as a special effect for one of his live shows was just too much for Ozzy to come to terms with, when she wanted to use bubbles.
"Bubbles! Oh, come on, Sharon! I'm [expletive] Ozzy Osbourne, the Prince of [expletive] Darkness. Evil! Evil! What's [expletive] evil about a butt-load of [expletive] bubbles?" was his hilarious response.
OZZY AND JACK GO FISHING
Ozzy seemed to not have had enough of fishing after his disastrous beach trip with Sharon, since he decided to go to a father-son fishing trip with Jack.
Without the supervision of Sharon, who despite the ham-throwing incidents always seemed to be the only one in the family with some level of common sense, the two end up throwing firecrackers at pelicans after all Ozzy catches are tin cans and a dead bird.
THE CHRISTINA AGUILLERA INCIDENT
Kelly was famously involved in a years-long feud with singer Christina Aguilera after the latter allegedly mocked her for her weight around the time the show aired.
So when Jack danced with Aguilera in a party and Kelly learns about it, the two enter into a heated argument that soon evolves into a physical fight that has to be broken up by their mother.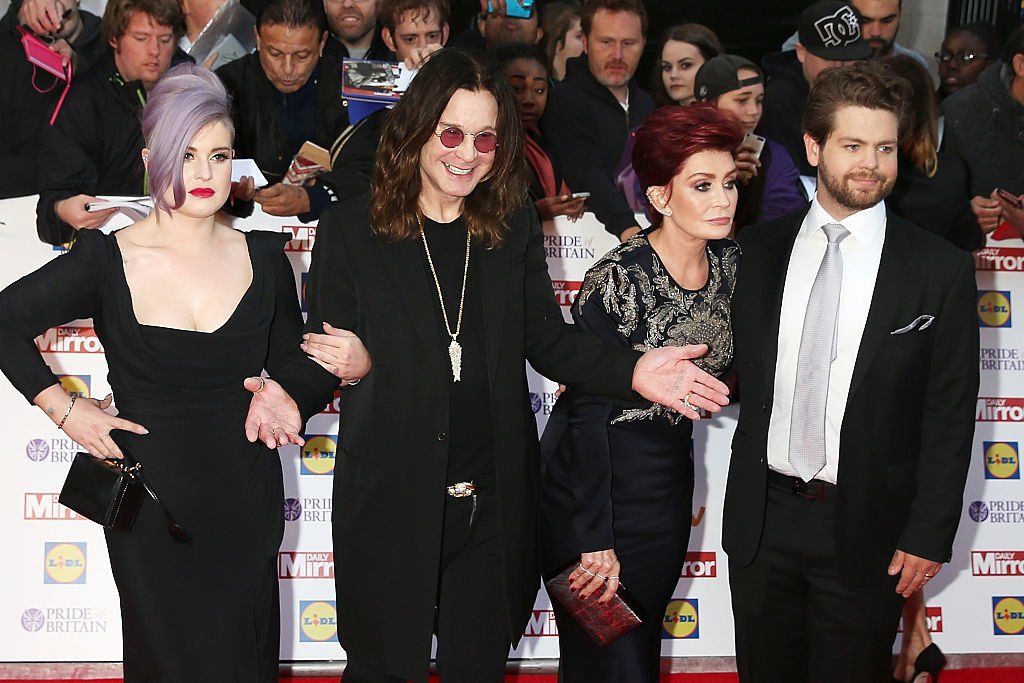 The Osbournes. I Image: Getty Images.
MORE ABOUT THE OSBOURNES
Sharon, born Sharon Arden, inherited the role of Ozzy's manager from her father Don, who used to be Ozzy's band Black Sabbath's manager. She learned her famous ruthless managing tactics from him.
Sharon is also responsible for much of the family's earnings, in an effort not to depend solely on Ozzy's income as a rockstar.
The reality series was one of her most successful ideas, just as it was the creation of the popular Ozzfest that kept her husband touring the US.
The partnership and love story of Ozzy and Sharon formally started in 1982 when the two got married in Hawaii, and with many ups and downs, the two have proven to be inseparable all these years.
Please fill in your e-mail so we can share with you our top stories!