Adam Levine's Wife Behati Prinsloo Performs Mom Duties with Her 2 Daughters in a Hilarious New Photo
Adam Levine's wife took to Instagram at the beginning of the month to share a rare image of herself and her children. The photo revealed the hilarious struggles she goes through to parent their children.
Behati Prinsloo, 31, took to social media to share a very real experience of what it's like to have two young children. Adam Levine's wife shared an adorable image of herself and their children Gio Grace, 16-months, and Dusty Rose, 2½.
In the photo, Gio was seen cradled in a swing against her chest towards her right side while the parent tried to entertain Dusty who was clinging to her left hip. Prinsloo captioned the post with nothing but the truth.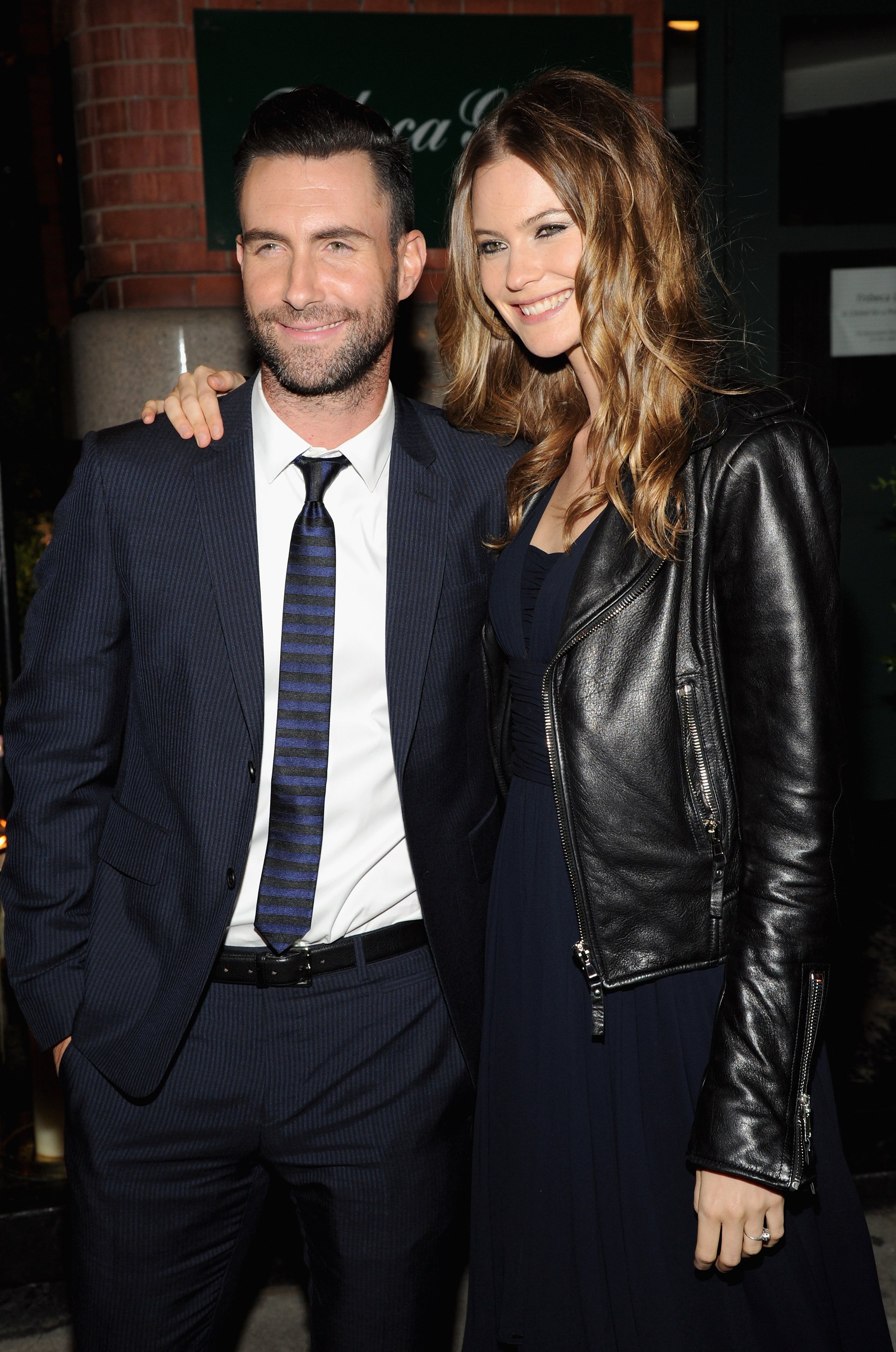 The Victoria's Secret Angel wrote: 
"Here's to the sleepless nights, bleeding nipples, crying, laughing, the highest of highs and lowest of lows and everything in between."
Levine's wife added that she wouldn't "change a single thing" despite the hectic work she appeared to be performing in the image. She also revealed that "being mom to Dusty and Gio keeps me strong, motivated and empowered."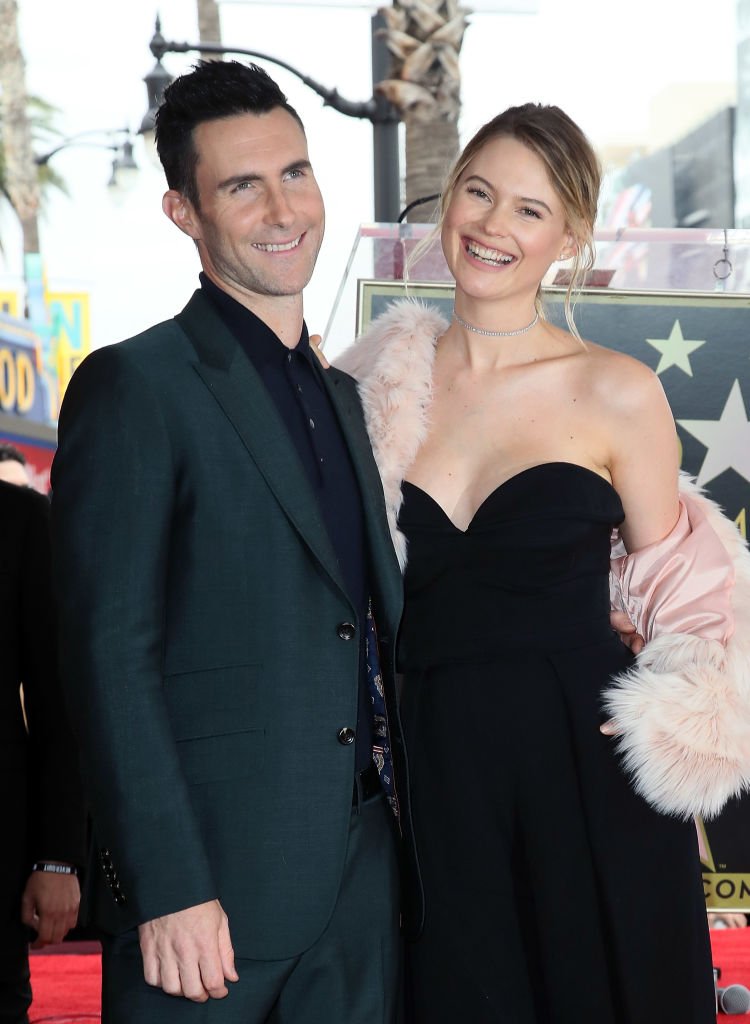 Although her husband wasn't pictured in the photo, he also plays his role as a father. In June, Prinsloo shared a heartfelt tribute to her husband for Father's Day, praising him for being such a good parent.
The model wrote: 
"HAPPY FATHER'S DAY. We love you so much, you always put your family first, me and the girls are so lucky to have you…To all the dads in my life thank you for being amazing father figures!"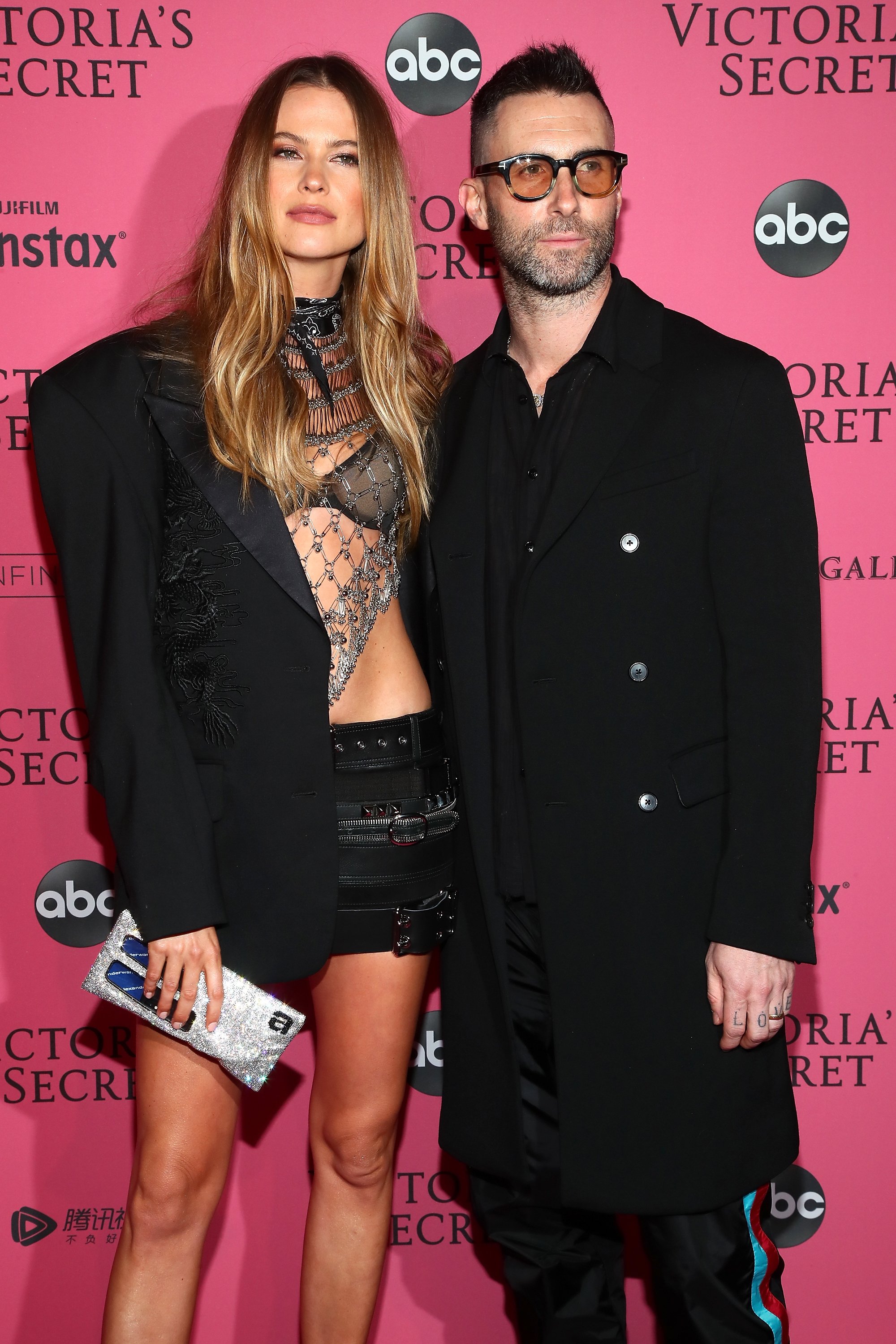 The black-and-white picture featured Prinsloo cradling Gio while Levine, 40, held Dusty in his arms. The occasion appeared to be some sort of birthday celebration with recently blown-out candles featuring in front of the family.
The model could be seen smiling as Levine was captured while clapping. Attendees were seen standing at a distance in mid-clap.
Earlier in the month, Prinsloo opened up about her husband's surprise departure from "The Voice."
Even though fans might not be too happy about the move, the mother of two revealed that it was "Good news for me, good news for the kids."
She shared that as soon as Levine returned from touring they would have more free time together. Prinsloo said: "He is excited to get home and for the first time have nothing to do."
She added: "I'm like, 'What am I going to do with him?'"