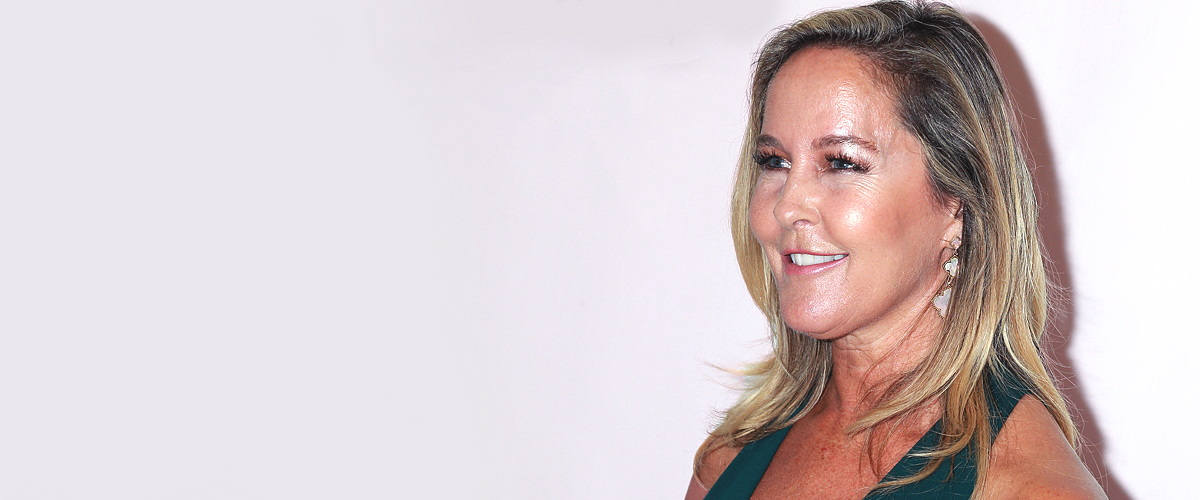 GettyImages
'Bewitched' star Erin Murphy has 6 sons, and one of them has autism
Erin Murphy is better known as little Tabitha Stephens in the '60s TV series "Bewitched." Five decades later, Murphy is now a wife, mother of six, motivational speaker, autism advocate, entrepreneur and still working as an actress. Find out what she's been doing in the past years.
Erin Murphy started her acting career when she was only 2-years-old and was cast alongside her twin sister Diana to take turns playing the role of Tabitha, the daughter of Samantha Stephens—a witch—and her mortal husband Darrin in the classic TV show "Bewitched."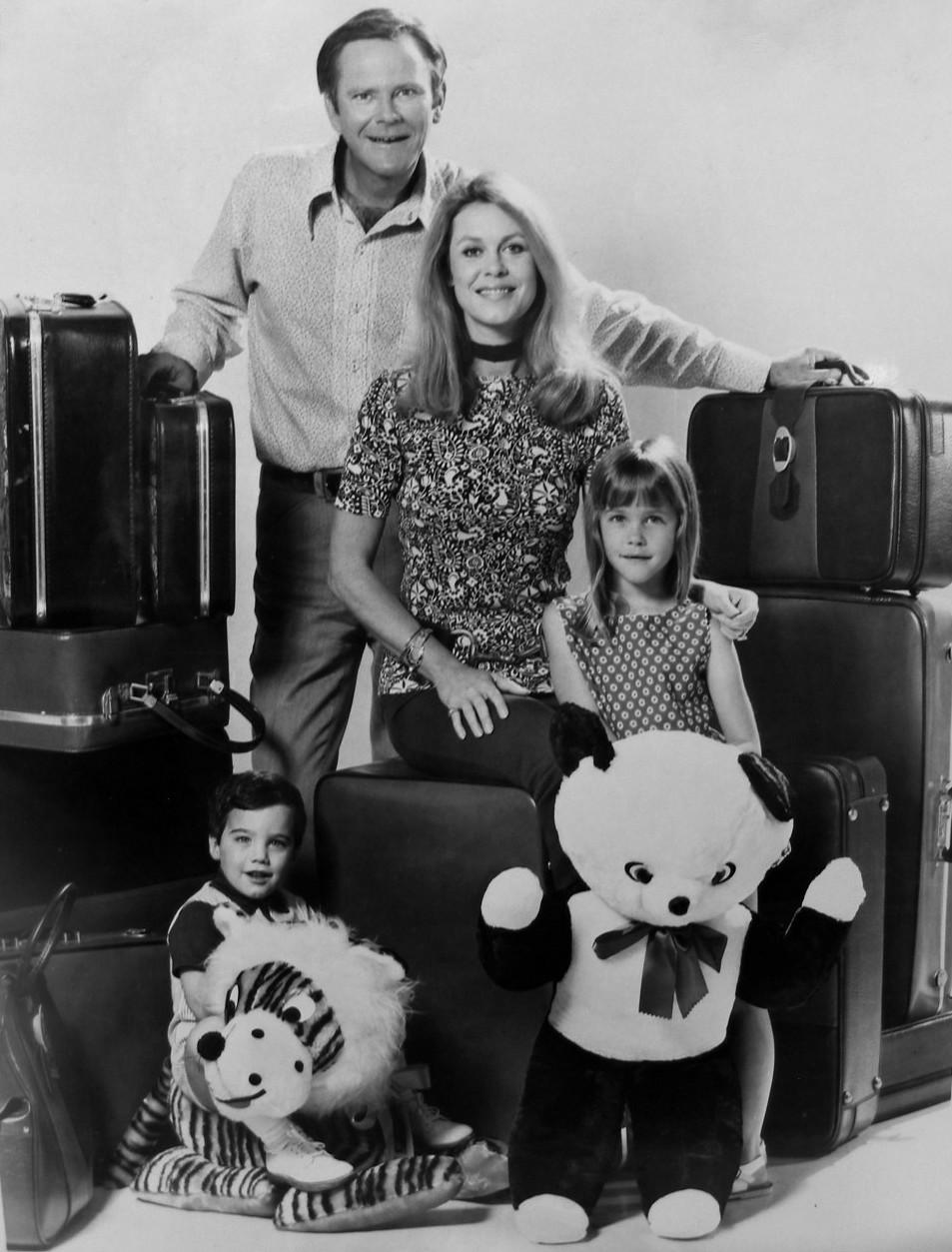 Cast photo of the Stephens family from the television program Bewitched. | Photo: Wikimedia Commons Images
By the time the show came to an end in 1972, Erin was 8.
LIFE AFTER THE SHOW
Following "Bewitched," Erin made a guest appearance on "Lassie" and went on to make numerous commercials and some modeling. She also rejected many projects, and when her family moved to Orange County, she got the chance to enjoy a normal childhood.
Murphy became a cheerleader and was crowned as home queen, but she never stopped loving the entertainment industry.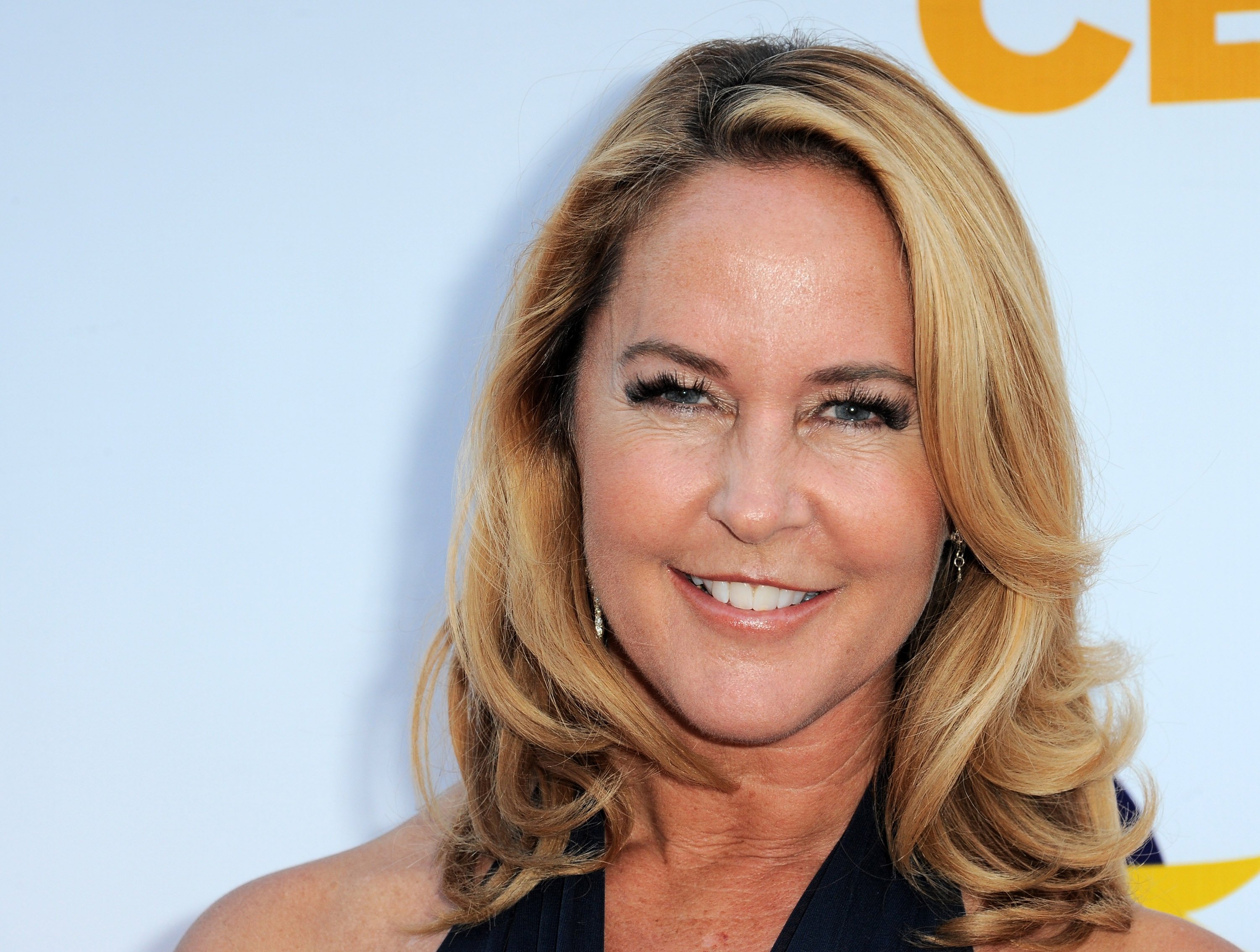 Erin Murphy at the Special Needs Network's 9th Annual "Evening Under The Stars" A Toast To Old Hollywood on October 4, 2014. | Photo: GettyImages
"I continued acting and actually turned down jobs," Erin recently told Closer Weekly. And continued:
"I had a pretty easy transition away from [being a child star]. I think a lot of it is in some ways I walked away from the business before... the business kicked me out. I was also one of those kid actors who always had a strong sense of self and self-confidence. I've been able to continue in the business and say no to a lot of stuff and occasionally do things for fun."
BUILDING A BIG FAMILY
At 20, Murphy married her first husband, Terry Rogers.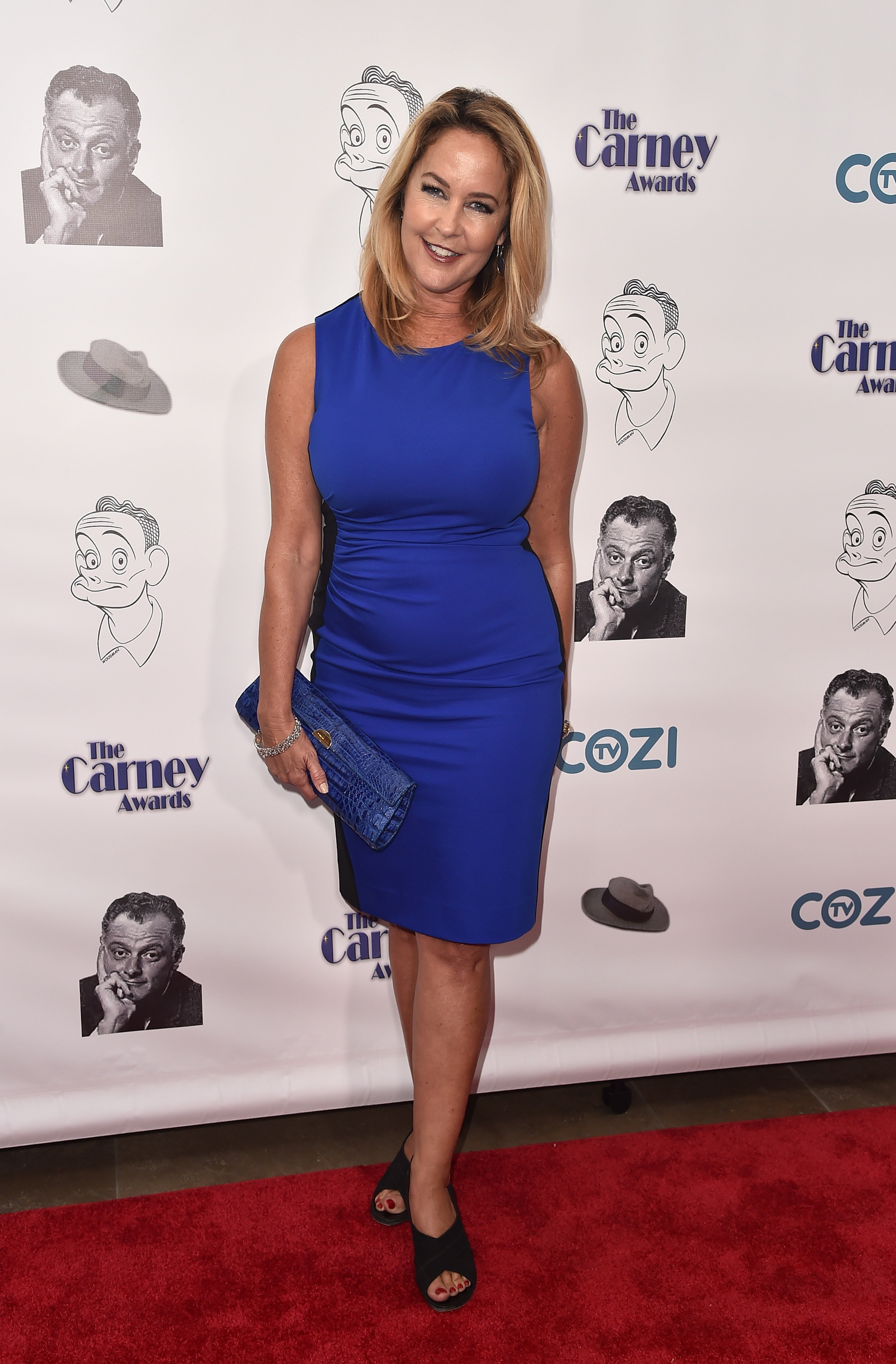 Erin Murphy attends the 3rd Annual Carney Awards at The Broad Stage on October 29, 2017. | Photo: GettyImages
They moved to Arizona, where she taught acting and took jobs behind the cameras in production, makeup, and style whenever there was film shooting on the city. She even worked as stunt and photo double for Virginia Madsen and Melissa Leo.
The couple welcomed sons Grant and Jason before divorcing in 1989.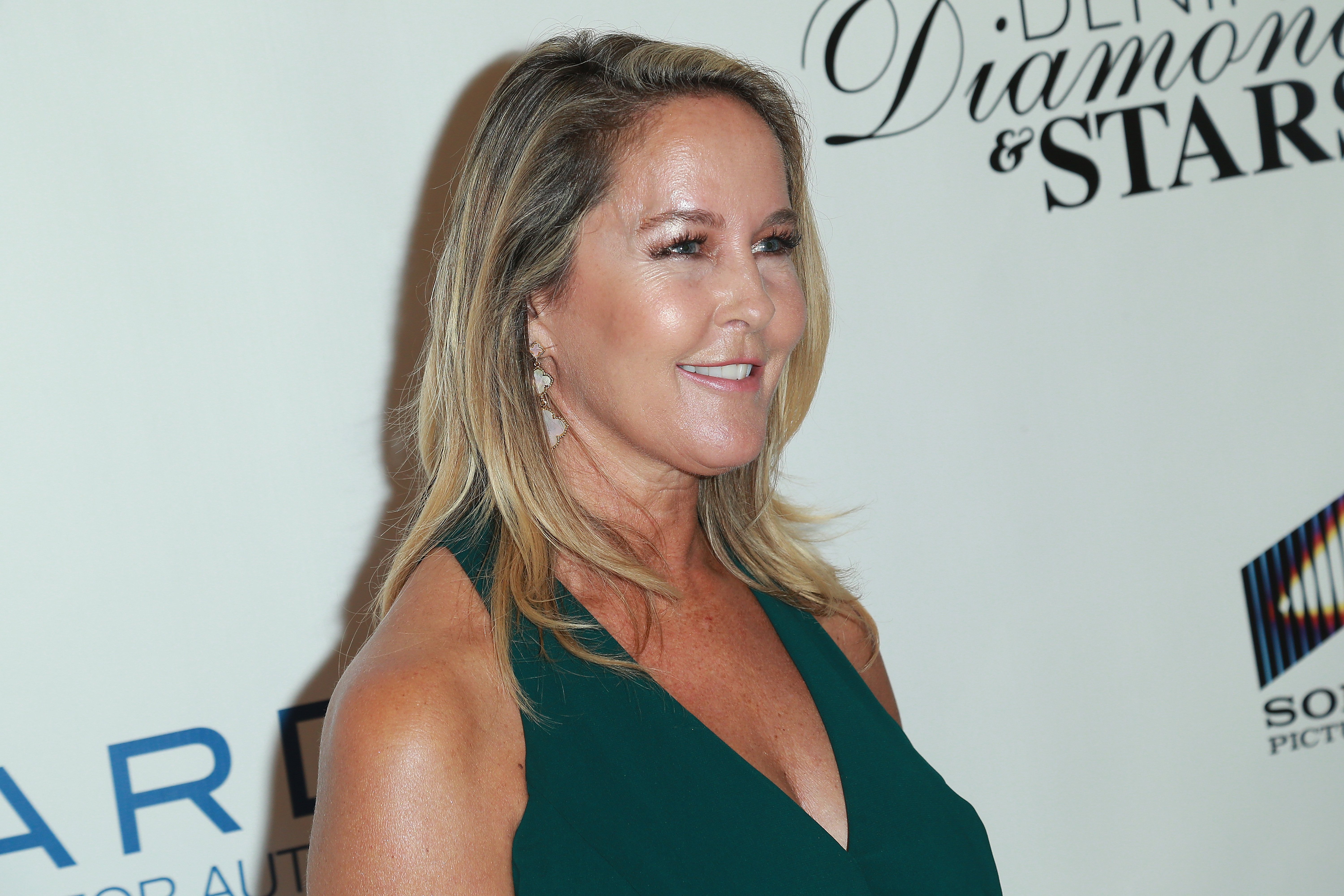 Erin Murphy attends the 13th Annual Denim, Diamonds And Stars at Four Seasons Hotel Westlake Village on October 7, 2018. | Photo: GettyImages
Four years later, Erin married her second husband, Eric Eden, with whom she shares son Clark Eden. They divorced after five years of marriage in 1998.
That same year, Erin married her last husband, Darren Dunckel, with whom she shares her three youngest kids: Dylan, Carson, and Parker, who is diagnosed with autism.
"People always ask me if I'm Mormon," Erin joked when asked why she had so many kids. She went on to explain that she grew up with only one sister, so she always wanted to have a big family.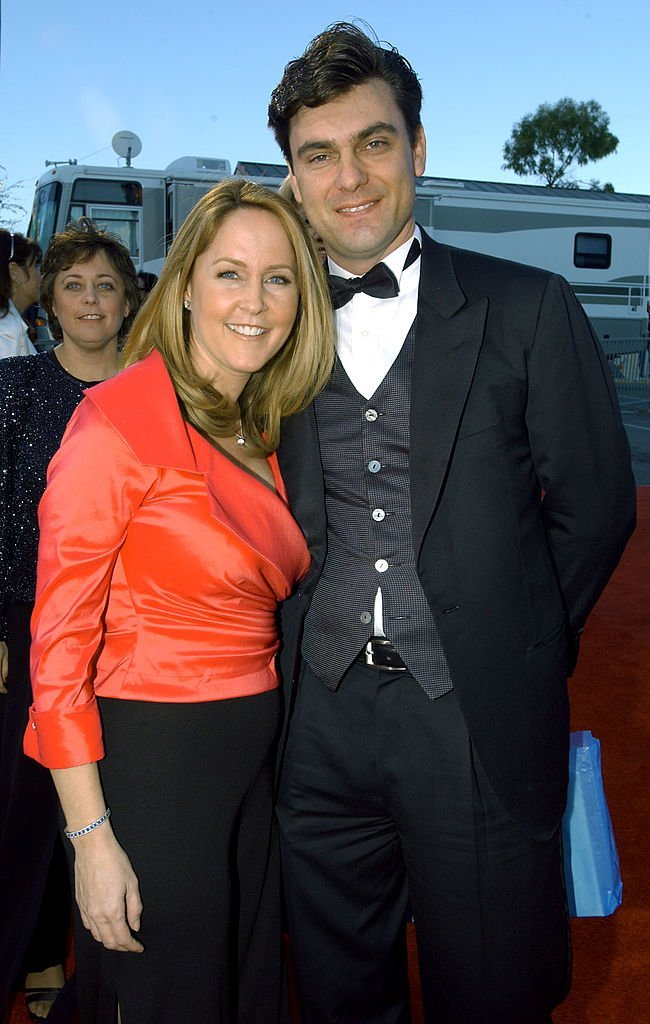 Erin Murphy and husband Darren Dunckel attend the TV Land Awards 2003 at the Hollywood Palladium on March 2, 2003. | Photo: GettyImages
"You could choose to be happy in any situation. I could choose to sit in a corner and cry, but why would I? It's more fun to get up and face the mud." - Erin Murphy.
Ideally, she wanted one boy and one girl, as she continued: "maybe if I'd had a girl in there I might have stopped at three or sooner, but I wouldn't change anything."
Although is not clear when Murphy and Dunckel divorced, she publicly dated former child star turned director Moosie Drier since 2013. They were still together as of June 2018.
Moosie Drier and actress Erin Murphy pose at "Desperately Seeking Love" - Los Angeles Opening Night held at The Whitefire Theatre on June 29, 2018. | Photo: GettyImages
GIVING BACK TO THE COMMUNITY
Besides being a dedicated working mother, Murphy is also famous for being an advocate to many causes and working with several foundations.
From delivering meals to unprivileged communities, to raising awareness on AIDS, Murphy always takes the opportunity to do something good for her community and, at the same time, teach her kids about kindness.
"I've always volunteered. I have a strong belief that you need to give back," she said. "I'm really lucky for the life I have and the opportunities I've had. And you could either let them take you to do the wrong things or figure out how to use those opportunities to do something good."
HER EXPERIENCE WITH AUTISM
Murphy is mainly involved with autism charities because of her 19-year-old son's condition.
"I've been involved with children's charities my whole life," she told FOX News. "I was involved with autism charities before Parker was born and then obviously, once he was diagnosed, I put that as my focus."
"I go to board meetings, I volunteer. I speak at events. I think it's important to be there for other parents who have questions. It's one of those disorders that have become so prevalent," she added.
RAISING AN OPTIMISTIC FAMILY
Although life has thrown some curveballs to Murphy and her family, the 54-year-old star remains optimistic against adversity, and that's something she hopes to pass onto her kids.
She wants them to understand that they don't have control over what happens or how people react. However, they do have control over their own actions and reactions.
"You could choose to be happy in any situation. I could choose to sit in a corner and cry, but why would I? It's more fun to get up and face the mud," she explained.
And continued: "I've raised some really, really optimistic kids who take advantage of things and enjoy things, and they have my philosophy. You can choose to laugh or cry."
ERIN'S BUSINESSES AND PLANS FOR THE FUTURE
Although she started acting again in the theater a few years ago, Murphy has also started her own businesses.
She created a frozen drink company which distributes frozen vodka martini ice pops by the name of "Slim Chillers" across the U.S, Japan, and Australia; and she also runs Erin Murphy Knits, where she sells handmade alpaca knitwear.
Murphy has also appeared on web series and pilots, hoping for one to get picked up by a network. But for now, she still has three kids at home and is committed to taking care of Parker, in particular. Not to mention she's also a grandmother of three adorable girls.
"I will always love acting, and I may get an agent again because I am offered things a fair bit, which is flattering. I have no complaints. Life is great," she concluded.
Please fill in your e-mail so we can share with you our top stories!