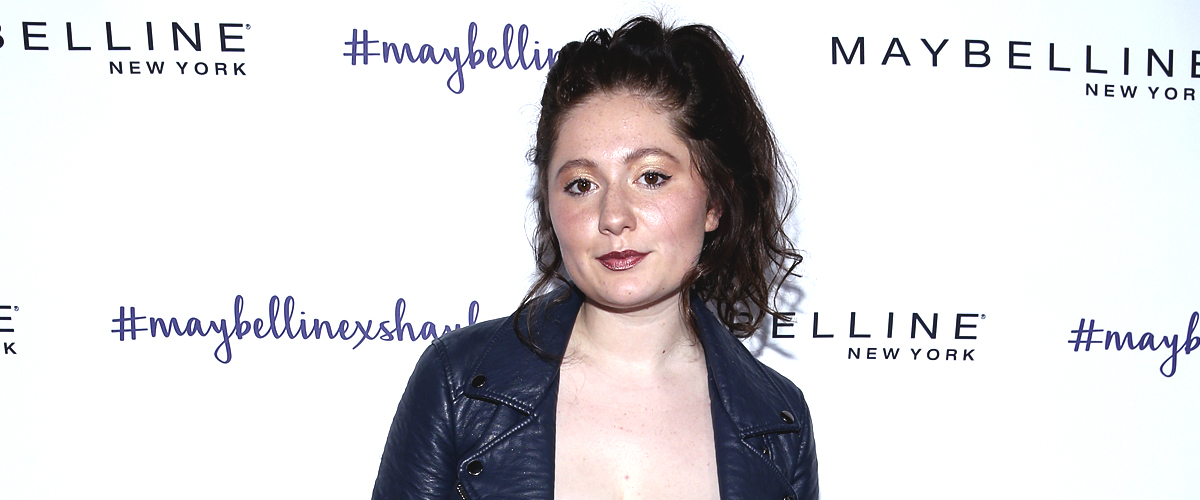 GettyImages
Meet Sara Gilbert's on-screen daughter Emma Kenney from 'The Conners'
Emma Kenney is better known for playing Darlene's teenage daughter Harris on the revival of "Roseanne" and its spin-off "The Conners." She's only 19 but has been outspoken about the political controversy that surrounded "Roseanne," and has also admitted her problems with addiction.
Emma Kenney started her acting career at age 12 when she got the role of Debbie Gallagher, the middle child of William H. Macy's character Frank Gallagher in the comedic drama "Shameless."
Kenney has been on the show through its nine seasons, growing up before the audience's eyes and developing her acting talent with each passing year.
It was that experience that led her to win a spot on ABC's revival of the '80s/'90s family sitcom "Roseanne," which premiered on March 2018. There, Emma was cast as Harris Conner Healy, the teenage granddaughter of the sitcom's titular character, and the daughter of Sara Gilbert's character, Darlene.
AN EXCELLENT CASTING CHOICE
Fans of "Roseanne" and "The Conners" couldn't be happier with Emma's casting as Harris.
Not only does her characterization evokes that of Gilbert in the first seasons of the show—when she was the moody teenager—but Emma also shares an eerie physical resemblance with her on-screen mom.
"It's so cool! And I love it. It's like, it's insane how uncanny our resemblance is," she gushed to Entertainment Tonight. "Not only do we look the same but I remember — I noticed it at the first table read and every table read … Everybody else was holding a script on the table just flat, and Sara and I were both holding it folded over, so we were the only ones holding it."
Kenney was born two years after the original show was canceled, so she admitted she had to binge-watch the show to start building her character. She also revealed that as a believer of astrology, she picks signs for her characters when creating their personalities.
"Harris is a Gemini, but I play her with a Taurus ascendant because she's stubborn," she said on "Good Morning America."
ON THE POLITICALLY CHARGED "ROSEANNE"
The "Roseanne" reboot was widely criticized for its politically charged plotlines and the fact that the main character was a Trump supporter.
Talking about the controversy surrounding the show—before it was canceled—Emma told The Hollywood Reporter that the cast didn't speak about politics on set because it was a work-related environment.
"There's a whole lot of different storylines that are going on other than politics," she said. "The show is all about family and family differences and how they bond together at the end of the day and end up having a nice family meal. And maybe it's not so nice, maybe they're screaming at each other, but it's all in normal family fun."
STANDING UP AGAINST HER CO-STAR RACISM
In May 2019, Roseanne Barr was heavily criticized for a comment she made comparing a black former Obama administration adviser to an "ape." Only a few hours later, ABC decided to cancel the second season of the top-rated show.
Emma was one of the cast members to express her disappointment at the veteran actress' comments. "I am hurt, embarrassed, and disappointed," she tweeted. "The racist and distasteful comments from Roseanne are inexcusable."
She also revealed that after reading Roseanne's comments, she had called her manager to quit the show, but was told it had been canceled.
"I feel so empowered by @iamwandasykes, Channing Dungey, and anyone at ABC standing up for morals and abuse of power. Bullies will NEVER win," the young star added.
SEEKING TREATMENT FOR "ILLEGAL" BEHAVIOR
In April 2018, Kenney surprised fans and the media when she told E! News that she was seeking professional help to deal with issues related to her "personal battles."
Although she didn't specify what issues were troubling her, most people assumed she was talking about addiction because she mentioned doing some things "illegally."
"I was running with a really fast crowd. I was being naive and very immature, and I was doing things I should not be doing because it was illegal and I'm not 21," she explained. And continued:
"It wasn't healthy, and it was making me feel even worse—anxious and depressed. It was just a slippery slope that I did not want to go down. And I knew that I needed to stop it."
Two months later, Emma resurfaced looking happier than ever, as she confessed to US Weekly that learned to find her inner peace during her time away getting help.
"I think I was in a spot where I wasn't very comfortable with myself and I just really figured out how to slow down and do what I need to do for myself," she explained. "And I think that's really important for everyone to do."
TEENAGE LOVE
Emma is currently dating actor Aramis Knight, known for his role as M.K in the AMC series "Into the Badlands."
The pair continuously post pictures with each other on Instagram, and she even has a highlight on her page titled "Mi Amor" (My love) which contains stories with the 19-year-old actor.
Emma will return as Debbie on the 10th season of "Shameless" in November, and the second season of "The Conners" is set to premiere on September 24.
Please fill in your e-mail so we can share with you our top stories!