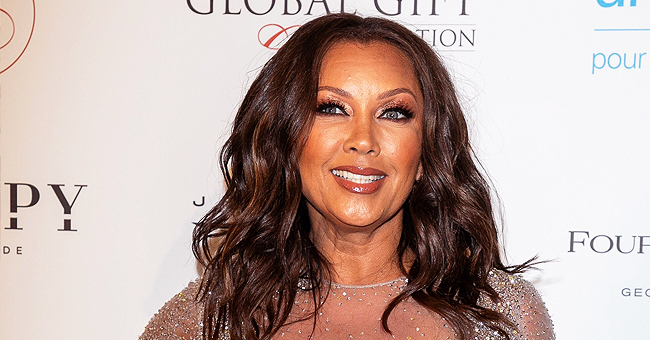 Getty Images
Vanessa Williams Gives Relationship Advice after Being Married 3 Times
Vanessa Williams might have had to get married three times to experience a love that was meant for her, but that doesn't mean she regrets anything.
In fact, she shares some relationship advice to her fans, adding a comment about how all her husbands are good men.
Vanessa Williams' relationships have been a topic for public discussion, especially since she's been in the entertainment industry for almost three decades now when she was crowned Miss America.
Through it all, she's gone through so much: starred in movies and shows, written a book, joined Broadway, started businesses, and a lot more. Through it all, she juggled trying to have a good family life, getting married three times.
A Glance at her Three Marriages
In 1987, she married her manager Ramon Hervey II, before getting married to NBA player Rick Fox in 1999. Now, she is happily married to accountant Jim Skrip, whom she has been married to since 2015.
While this might seem like trouble to a lot of people, Wiliams shares that she's learned a lot of wisdom about how to make a marriage work, and what will ultimately ruin it.
On Her Perspective on Marriage
According to the beauty queen, her notion of marriage was shaped by her parents, and it has been her standard ever since.
"I believe what you expect from marriage starts with how you're raised—it's the template for how you behave, what your comfort level is, and what you're willing to tolerate. My parents got married in 1960, but they had a very modern approach to their relationship. My mother's always been extremely independent, and my father never gave her ultimatums: She was able to be who she wanted to be. My expectations for a relationship were modeled on what I learned from them."
On Her Three Husbands
Before diving deeper into the topic, she made one thing clear from the very beginning: that although she's had to marry three times, all of her husbands are good men.
The reason why she had to get divorces, though, is that men go through different phases in their life, and sometimes, they just won't be in sync with what you want.
"I want to be clear: I've been married three times, and all my husbands are good men. I wouldn't have married them if they weren't decent people. I think men go through different phases of their life, though. It's great when that syncs up with what you want, but sometimes it might be later in your life when that happens," she shares.
On Finding Her Great Love
Williams' first two marriages dissolved for different reasons. For the first, it had to do with infidelity. For the second, though, it was because her husband was on a different coast for most of their relationship, because of the NBA.
This led her to take care of four children while flying out from place to place every two weeks to work.
Ultimately, this set up didn't work for her, and it led her to another marriage.
Despite having a full plate, Vanessa and her husband Jim always find time to spend time with one another. In fact, they make sure to go on date nights to keep their marriage alive.
Through the years, the way Vanessa handles relationships have changed, and this has led to a much healthier relationship this time around.
Please fill in your e-mail so we can share with you our top stories!