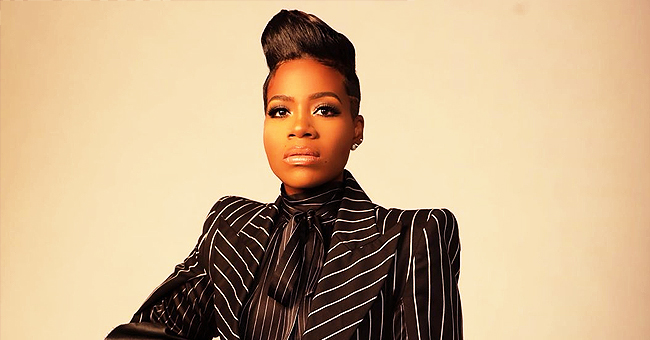 Instagram/tasiasword
Fantasia Shows off Toned Legs in Fishnet Tights & Striped Jacket in New Photo
It's summertime and Fantasia Barrino has got the perfect look on. The American singer shared a stunning image on her Instagram page, revealing her elegant outfit and perfectly toned legs.
Although Fantasia is well known for placing fitness in high regard, she set the bar higher with a recent social media post which left fans going berserk.
The 35-year old American idol winner shared a gorgeous image which showed her looking adorable in a beautiful outfit.
Fantasia donned a stylish medium length striped black and white jacket paired with a scarf around her neck and long leather hand gloves. She put her 'beautifully sculpted legs' on display with fishnet tights, and posed adorably.
She shared the image alongside a caption which read:
As usual, the post was swamped with adorable comments from her fans.
"Absolutely stunning. You always slay queen."
If you are wondering what the secret to Fantasia's gorgeous legs is, the singer answered that a while ago.
In 2017, Fantasia revealed that she works out in stilettos to aid her leg build-up with an Instagram video of her routine. That pretty much explains it.
FANTASIA REVEALS SHE DOES EVERYTHING BY HERSELF
With the luxuries attached to being a celebrity, many would think the singer lived like a princess who had everything sorted out for her. However, Fantasia has revealed that that notion is far from the truth.
In a previous appearance at the Tammi Mac Show in L.A. Fantasia disclosed that she's just like regular people.
" I'm regular. I don't like the whole celebrity thing. So, I cook my own food. I don't need no chef, I'm from North Carolina, my grandma and my mama taught me how to cook. I cook my own food, I don't have a chef. I go get my own groceries. I don't have a driver, I drive my own car. That's fake. I don't want that life or else I quit."
The show's host, Tammi Mac further stated that she had the 'money,' and could afford a luxurious life, but Fantasia disagreed.
She went ahead to disclose that a lot of celebrities go overboard to show off and live extravagant lives and end up suffering in their finances for it.
Please fill in your e-mail so we can share with you our top stories!