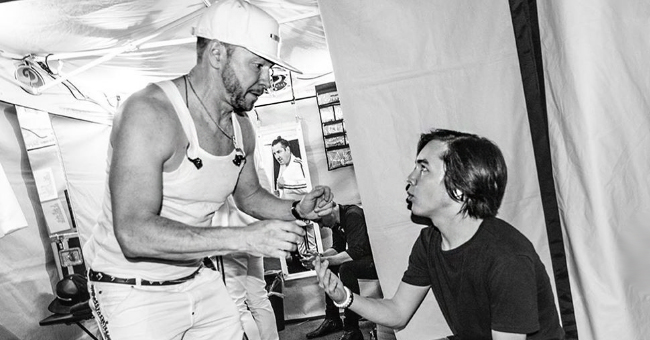 instagram.com/lijah_wahlberg
Donnie Wahlberg Shares Photo of Lookalike Son Elijah on His 18th Birthday

Donnie Wahlberg posted a sweet caption as he celebrated his younger son's 18th birthday with several throwback pictures on Instagram.
Wahlberg, 50, is extremely proud of the young man he raised to be a "friend, a compassionate human being, a student, a teacher, a creator," and so much more.
In his tributary post to son Elijah, Wahlberg wished him Happy Birthday and called his son "the coolest young man [he's] ever known." The post is found below.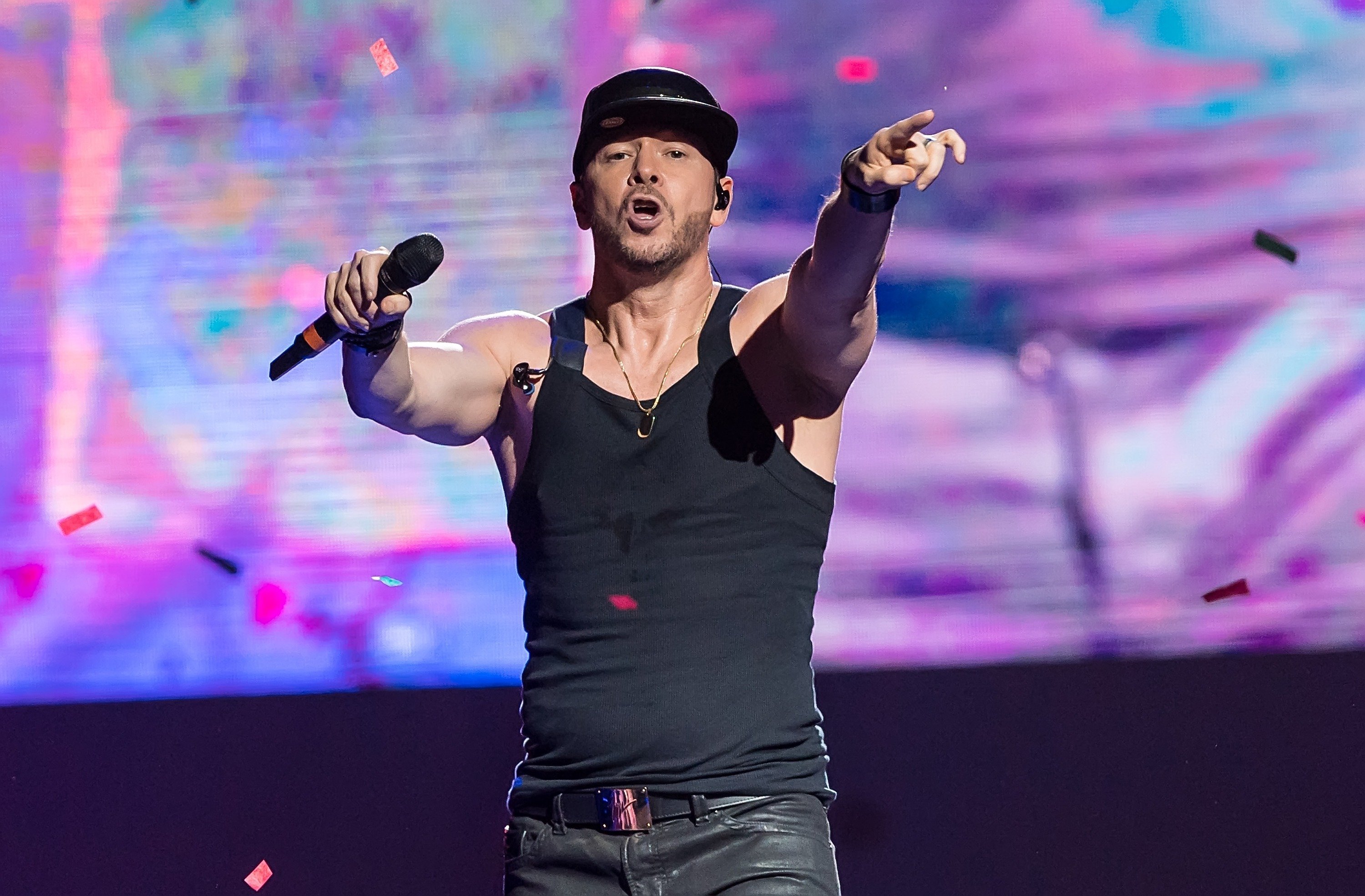 Donnie Wahlberg performs with New Kids on the Block during "The Total Package" tour in Philadelphia, Pennsylvania on June 24, 2017 | Photo: Getty Images
Ten photos were put together for a collage which celebrated the life of young Elijah. The resemblance between father and son was apparent in several of the pictures.
In the caption, Wahlberg also called Elijah "a wise soul" and "a cooler kid at 18 than [he] ever was." The former New Kids On the Block band member said it was "one of the greatest blessings" in his life to raise his son.
Elijah's mother is Kimberly Fey, Wahlberg's ex-wife. However, the boy's stepmom Jenny McCarthy also reached out to say Happy Birthday on social media.
The actress said that despite the past weekend celebrations, she wanted Elijah to know how important he is to her. "Your wisdom, kindness, talent, and sense of humor have been such a gift in my life," she wrote.
She finished: "I won't get too much more sappy but I wanted as many people as possible to know that the world is a much better place with you in it. Happy 18th!"
McCarthy was also in a previous relationship with John Asher and the two share son Evan Joseph Asher. Her other stepson from her marriage to Wahlberg is Xavier Alexander Wahlberg, 26.
Wahlberg also just celebrated a milestone birthday this past weekend, prompting us to believe that the celebrations for father and son intertwined since they're so close.
McCarthy headed the preparations for the Versace-themed bashed held in Chicago for Wahlberg. Speaking to Us magazine, the "Masked Singer" revealed that she came this close to bankruptcy with the party.
"I'll be paying this party off until I'm 90. Truly," she said. "I wanted to give him, like, the greatest party ever because he's been the most wonderful human being — not only with me but with everyone he knows."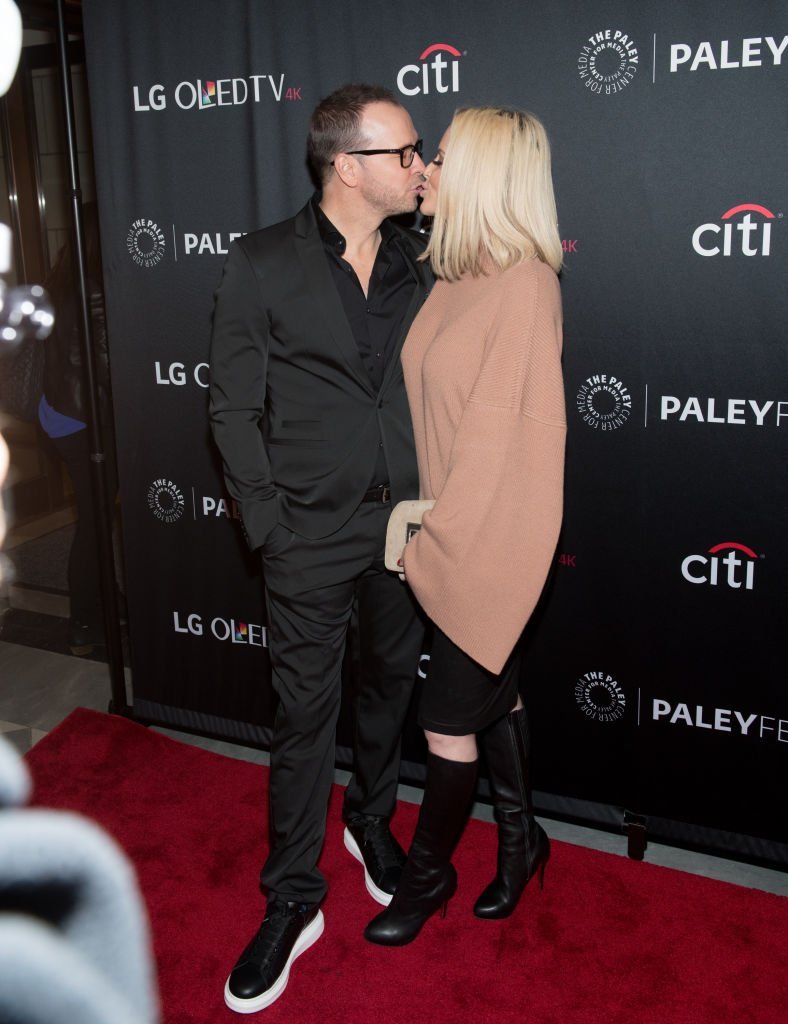 Donnie Wahlberg and Jenny McCarthy attend the screening of "Blue Bloods" in New York City on October 16, 2017 | Photo: Getty Images
At the big bash, there were reportedly at least two outfit changes for each half of the adorable couple. Present were singers Robin Thicke, Big Freedia, and fellow New Kids On The Block bandmember Joey McIntyre.
Elijah also appeared to be enjoying himself at the event. Pictures of Donnie's son are a rare occurrence, so when the hip hop mogul shared photos of him and all three boys back in June, fans were pleasantly surprised.
The "Blue Bloods" star celebrated Father's Day with a couple of throwback photos that featured the young boys. In the first shot, Donnie held up a young Elijah while Xavier stood nearby.
In the second, Donnie shared a sweet moment in which he fixed the tie of his stepson Evan. The family certainly seems to be an ideal union and we're happy to see everyone celebrating together.
Please fill in your e-mail so we can share with you our top stories!