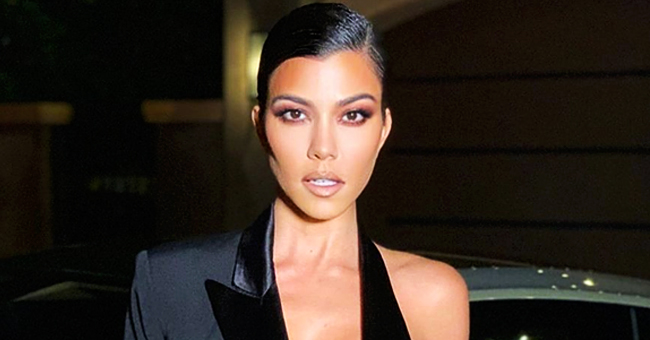 instagram.com/kourtneykardash
Kourtney Kardashian Reveals Surfing Skills in a Recent Shot at an Idaho Getaway
Kourtney Kardashian took to Instagram to show off her wakeboarding skills. In the post, she also shared sneak peeks of her Idaho vacation.
The oldest Kardashian sister, Kourtney Kardashian is currently taking time off with her children in Idaho. She has been focusing on enjoying nature and embracing the wilderness.
During the vacation, she took a moment to share a glimpse into the idyllic vacation on Instagram. In a series of pics, she showed different aspects of the vacation.
The 40-year-old "Keeping Up With The Kardashians" star's post featured her younger sister Kendall Jenner as well as Kourtney's own children.
One of the most stunning pics, however, was one of herself. While staying at the Gozzer Ranch Golf & Lake Club, her pic showed her taking full advantage of the water.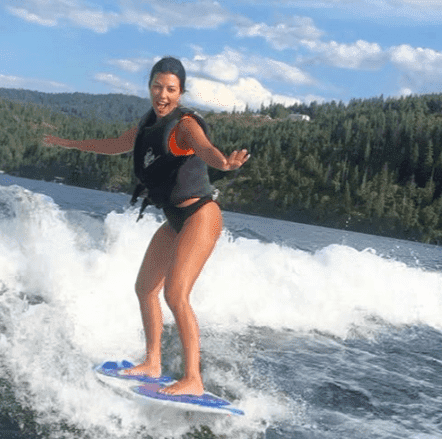 Kourtney Kardashian showing off her wakeboarding skills | Instagram: @kourtneykardash
The reality star grinned ecstatically in the jaw-dropping image of her catching some waves. She appears to be expertly standing on a surfboard while a boat pulled her along.
In the pic, she is wearing a life jacket paired with a bright orange top and black bikini bottoms. Her hair was pulled back in a messy but effective bun.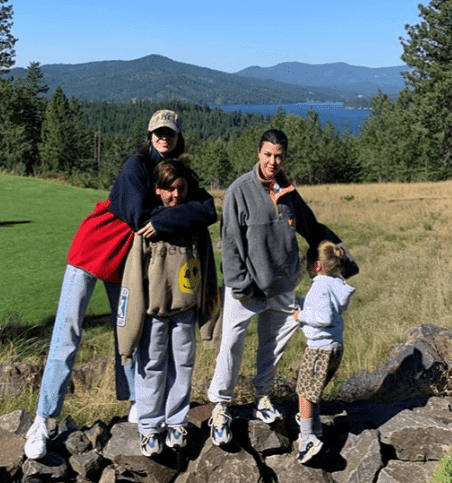 Kendall Jenner with Kourtney Kardashian and her children on vacation | Instagram: @kourtneykardash
In a third image, the Poosh founder is seen dressed much warmer. In fact, the entire family is dressed in sweaters and fleeces.
"why did kourtney just make going to idaho cool?" asked one fan in the comments section.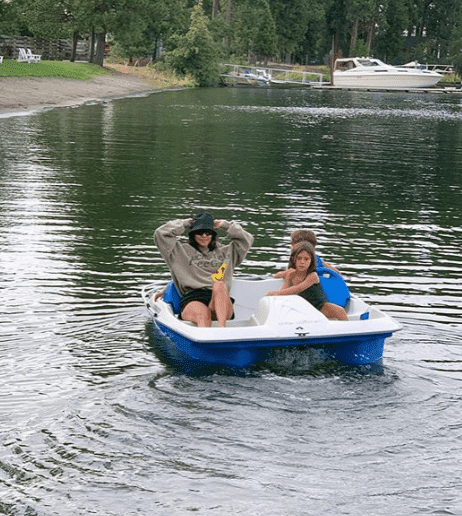 Kourtney and her children boating | Instagram: @kourtneykardash
In another image, Kourtney took her older children, Mason and his sister Penelope, seven, on a paddleboat. While a different snap showed one of the family members kayaking.
It's not the first time a snap from one of Kourtney's days off has sparked major interest from fans. Earlier this year another Instagram post from Kourtney blew fans away.
In one swimsuit pic, the mom-of-three proudly and unapologetically showed off her stretch marks. Fans loved how real the image made the reality star appear.
Another snapshot which is now unavailable showed the star flaunting her toned figure in a bold one-piece checkerboard-patterned Fendi swimsuit. She was spending the day relaxing at the pool with her friends.
Please fill in your e-mail so we can share with you our top stories!