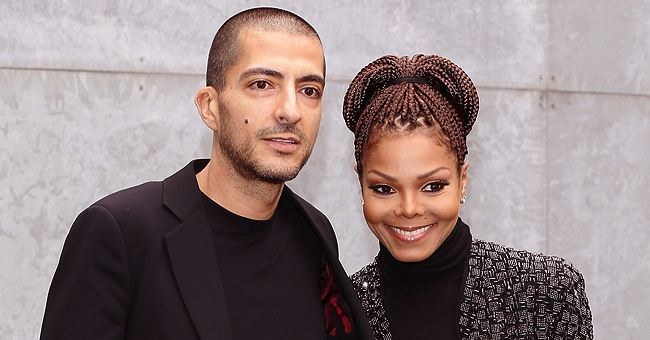 Getty Images
Meet Wissam Al Mana, Janet Jackson's Third Ex-Husband Who's a Qatari Billionaire Businessman

Janet Jackson had a private and quiet relationship with her third husband, Wissam Al Mana, until things stopped being private, and it became a public affair.
Wissam Al Mana is Janet Jackson's third husband. They were together for a total of seven years and had a quiet and private relationship away from the spotlight.
WHO IS WISSAM AL MANA?
Born in Doha, the capital of Qatar in the '70s, the billionaire businessman moved to London when he was 2-year-old. He grew up and lived in the English city until he went to Washington for his University education.
Afterward, Al Mana, who is fondly called "Sam" returned to London to study Economics at the London School of Economics.
After the death of his father, the founder of Al Mana Group, Saleh Al Hamad Al Mana, the Qatar native took over the conglomerate comprising of 55 companies.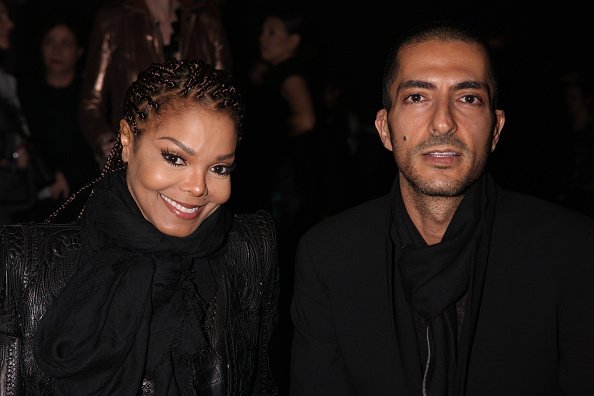 Janet Jackson and Wissam al Mana attend the Sergio Rossi presentation cocktail during Milan Fashion Week Womenswear Fall/Winter 2013/14 in Milan, Italy.| Photo: Getty Images.
The company is resident in about eight countries and employs over 3,800 people. Al Mana focuses on the retail end, and once said he took over the company to continue his family's legacy. In his words,
"My father passed away, and I felt it was my duty to pick up the flag and continue the business. I had to try to continue the legacy of our family."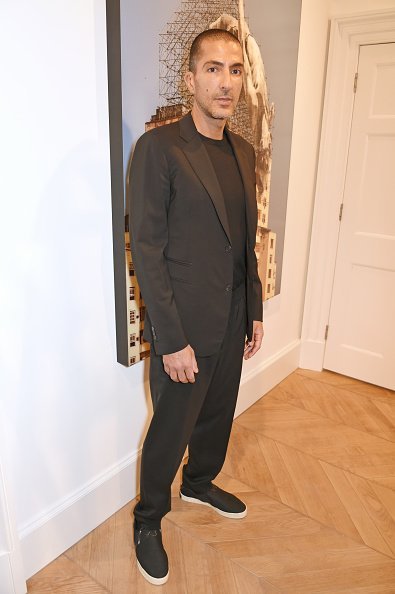 Wissam al Mana and Janet Jackson attend the Giorgio Armani fashion show as part of Milan Fashion Week Womenswear Fall/Winter 2013/14 in Milan, Italy.| Photo: Getty Images.
MEETING JANET JACKSON AND GETTING MARRIED
The business was Al Mana's sole focus until he met Janet Jackson in 2010. They started a quiet relationship that went public in September of that year.
Two years later, they got married in a private ceremony and only revealed their union a year after. In January 2017, the ex-couple welcomed their son, Eissa.
They appeared to be blissfully happy, doting over their child, until Janet Jackson moved away in April 2017. She acknowledged the breakup on Instagram, saying at the time,
"We are in court, and the rest is in God's hand."
IT ALL WENT DOWNHILL FROM THERE
Since making that statement, Al Mana and the iconic singer have not had a friendly relationship. According to Yahoo! their cultural differences is the basis for their ineffective co-parenting, and the possible cause of the demise of their marriage.
Things came to a head when Jackson called the cops on her ex-husband, while he was with their son at the Nobu Hotel, Malibu.
Based on police statement, the "Made for Now" singer alleged that Al Mana was using drugs around Eissa, but they found nothing of the sort at the hotel room.
While the Qatari billionaire once described Jackson as his "Dream woman," he has a different opinion now. Hopefully, the exes will be able to coexist and be cordial for the sake of their son.
Please fill in your e-mail so we can share with you our top stories!