Inside Evelyn and Michael Braxton Sr.'s Relationship: Marriage, Infidelity, Divorce
Retired Preacher and television reality show star, Michael Braxton is a proud father of six famous children.
Those six children were born by one woman, Evelyn Braxton, who Michael was married to for 34 years before their divorce in 2000. 
Michael Braxton Sr. and Evelyn Braxton's relationship could be described as bittersweet. The ex-couple spent a great part of their lives together as one, making memories and raising great children.
However, they split at the turn of the century due to some differences, and have gone on different paths since then. Though they are no longer a couple, they still did serve up many great moments.
THE YOUNG COUPLE TIE THE KNOT
Michael and Evelyn were young when they married in 1964, two years after dating. Their marriage surprised many as Michael was only seventeen at that time, while Evelyn was also about the same age.
Many wondered how the couple would manage and survive marriage, but they surprised many as they remained married for 34 years before their eventual divorce. 
THE BRAXTON CHILDREN
One of the most significant accomplishments of Michael and Evelyn's marriage is their six children and the way they raised them.
Their kids include famous singer, Toni Braxton, Michael Conrad Braxton Jr., Traci Renee Braxton, Towanda Chloe Braxton, Trina Evelyn Braxton, and Tamar Estine Braxton, in descending order of birth.
Michael Braxton Jr. is the couple's only son. The girls in their early years formed a music group called "The Braxtons." The singing group originated following an incidence in their household when a 5-year-old Tamar requested for toilet paper while in the toilet.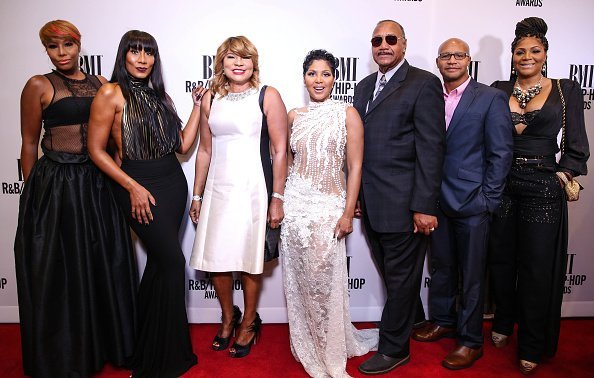 This led to the girls harmonizing and singing the song, making it their first songwriting experience. They have since gone on to release many hit songs and albums.
MICHAEL AND EVELYN'S DIVORCE
The couple divorced in the year 2000, after a breakdown in their relationship. In the aftermath of their split, Michael remarried Wanda Braxton, while Evelyn has remained single ever since.
The reason for their divorce was as a result of Michael cheating on his wife of many years, leading to tensions between him and his children, especially eldest daughter, Toni.
The star singer wants their father to clear the air on his new wife's influence on the divorce and invited them over for a family dinner to the chagrin of her siblings. The happenings in their family are televised on their reality TV show. 
THE "BRAXTON FAMILY VALUES"
The famous family has a hit television reality series titled "The Braxton Family Values," which began airing on WETV on April 2011. The show chronicles the relationships that exist in the famed family and has gone on to have a large viewership.
Michael Braxton Sr. first worked at Baltimore Gas & Electric in his heydays, before moving on to becoming a clergy with the Methodist Church.
He also worked as a substitute teacher. He has garnered some respectable wealth via his work experience and the family's reality show.