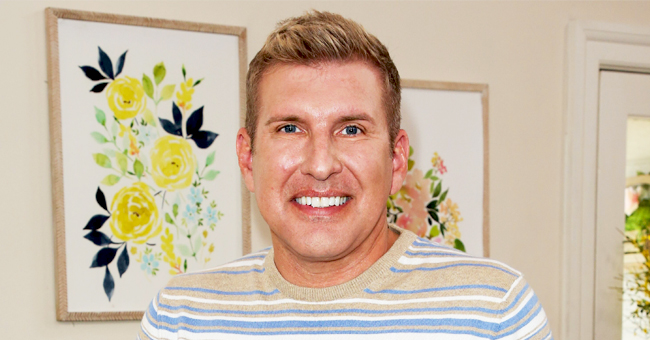 Getty Images
Todd Chrisley Gets a Reaction from Social Media after Sharing a Cryptic Message Amid Indictment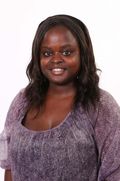 In the midst of tax evasion and bank fraud charges, Todd Chrisley, the star of 'Chrisley Knows Best' maintains his innocence. Fans respond to a cryptic message in which he vows to 'fight.'
Todd Chrisley has been on television screens for seven seasons with his reality show, "Chrisley Knows Best." The show centers around the real estate mogul's family life in Georgia.
If there's one thing cameras have captured is Chrisley's witty comebacks and sassy one-liners. Let's just say that he is never short for words.
Recently, Chrisley has done what Chrisley does best, he spoke out against his current legal troubles, in which he maintains his innocence.
He took to Instagram to post a cryptic, in which he captions the picture with an infamous one-liner saying:
"Just sayin…"
The picture shows a stoic looking ape holding a gun and written across the image it says:
"When it's time to fight, you fight like you're the third monkey on the ramp to Noah's ark…and brother it's startin' to rain."
The post has received over 35 000 likes. Fans have responded to the message by continuing to pour in their support and well wishes to the Chrisley family.

Fans show their support for Todd Chrisley | Instagram.com/ginalove457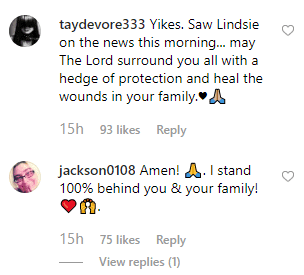 Fans show their support for Todd Chrisley | Instagram.com/taydevore333
Chrisley and his wife, Julie Chrisley could face up to 30 years behind bars if found guilty on 12 counts of tax evasion and bank fraud. Taking to social to respond to the allegations against him, the father of five has leaned on his faith to get him through these trying times.
In part of a previous Instagram post he writes:
"God is good, we drop our hands and surrender to God and will let God do the rest, you can't claim FAITH and still express FEAR."
Despite the uncertainty surrounding his family's future, he has reassured fans that their show has not been canceled and "Chrisley Knows Best, "will be back for another season.
Please fill in your e-mail so we can share with you our top stories!