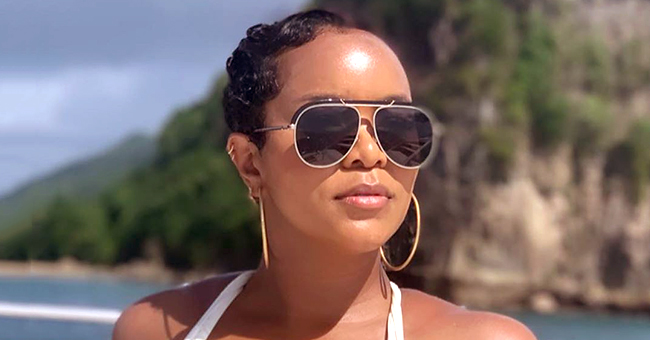 Instagram / Letoya Luckett
LeToya Luckett Reveals That Getting Kicked out of Destiny's Child Brought Her Closer to God

LeToya Luckett was booted out of Destiny's Child after the release of their hit album "The Writing's on the Wall," and this led her to a closer relationship with God after she had a difficult time coping with the sudden change in her life.
LeToya Luckett was one of the two members of Destiny's Child who got kicked out of the group after their hit-album, and she revealed on "If Not For My Girls" that her journey led her to a much closer relationship with God.
Searching for her purpose
According to Luckett, everything happens in God's perfect time, and she realized this in many instances in her life. After being taken out of the girl group, she found herself asking the question: "Okay, what do I do next?"
"I feel that God places people in your life because I know that I've had so many different angels, as I like to call them, that I feel God perfectly — in his timing, in his perfect timing — placed these women in my life for a specific reason. When I came out of DC, out of Destiny's Child, there was a moment of 'okay, what do I do next?'"
Finding a mentor
It was when she came to Atlanta and met a motherly woman where she got re-introduced to God. That woman brought her to church, women's conferences, and ultimately, built her prayer life.
"She helped me to build my prayer life. I got a better understanding of who God was to me. I started to build a relationship with God and I found comfort in that instead of comfort in trying to figure out what I wanted to do next. I had to seek him first before I could make any moves."
Before finding comfort in God, she was in a lot of pain alongside LaTavia Roberson when they were kicked out of the group.
Unburned Bridges
Although it hurt LaTavia and LeToya to be kicked out, they didn't let the management's decision ruin the friendships they had with the rest of the group, especially Beyonce.
In fact, when Beyonce visited Texas for her "On The Run II" tour with Jay-Z, LeToya made sure to say hello. The two friends hung out backstage, where they were clearly affectionate to one another.
According to the singer, there was a lot of joy in that room, and Beyonce went on full mommy mode as she asked her friend questions about her pregnancy.
"There was so much joy in that room. She was…she went into straight mommy mode as far like 'Oh my god. What's she doing? Is she doing this, is she doing that?'"
Although her experience of getting kicked out of Destiny's Child was a painful experience for her, it led her to strengthened relationships with God, and her bandmates as well.
Please fill in your e-mail so we can share with you our top stories!