Getty Images
Relationship Goals: Inside Angela Bassett & Husband Courtney B. Vance's 22-Year Long Marriage

Many have wondered over the years, what the key to the success of the beautiful relationship between actress, Angela Basset and actor, Courtney B. Vance is. Well, this is the secret to the love that has spanned over two decades.
In the world of fame, one thing that crashes more than usual is marriages. Although no one should stay in an abusive or unhappy marriage, it seems like most people over time lose the patience to put in the hard work needed to make a marriage work.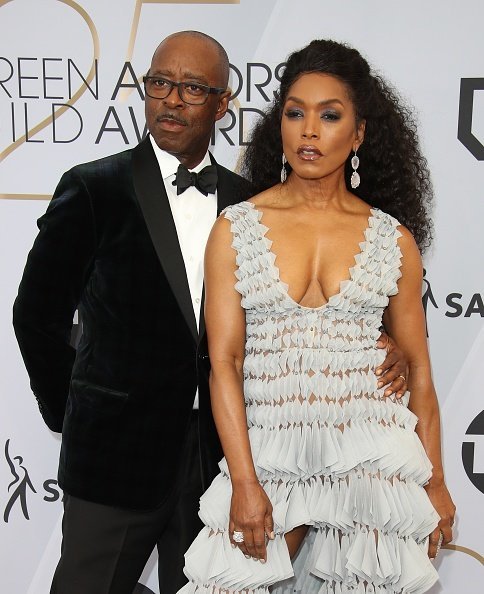 Courtney B. Vance and Angela Bassett attend the 25th Annual Screen Actors Guild Awards at The Shrine Auditorium | Photo: Getty Images
This is why this marriage is a beautiful example of black love.
"I don't keep count!" she tells PEOPLE "I hope that means I stay in the moment."
Basset and Vance met at an elite drama school in the 1980s, but unfortunately, no fire was sparked between them. At the time of their meeting, Vance was in a relationship. During one of his appearances at the "Oprah Winfrey Show," Vance said,
"I don't remember her at all, really."
The couple later became friends but didn't become romantic until over a decade after. The actress once told People magazine that nothing happened between them because, at the time, Vance had a "beautiful" girlfriend who also attended the drama school with the couple.
About 14-years after, their paths crossed again in LA and they decided to go on a date. But what most interested her about the "The Mummy" actor was,
"I had such an appreciation for him over those years—of his consistency, how he treated other people, of what a supporter he is, what a connector of people and ideas he is, how passionate he is."
Although the couple had a hard time hitting things off after their first date, decades after, it is hard to believe there was a time the two weren't "so into each other."
According to Bassett, Vance is such a phenomenal person, and he is also an amazing father to their 12-year-old twins Bronwyn and Slater.
"It's not like I expect this, I expect that from you; Dinner on the table every day, or this, that and the other," she says. "I have to go sometimes. I can't be there sometimes, and he steps in there. He's right there."
Not only is he a doting father to their kids, but Vance is also very supportive of his wife and her career over the years, staying true to Basset and being her number one fan.
The Golden Globe winner and Courtney B. Vance tied the knot in a romantic ceremony on 12 October 1997. They birthed their twins, daughter Bronwyn Golden Vance and son Slater Josiah Vance on 27 January 2006 and together, they are a happy family of four.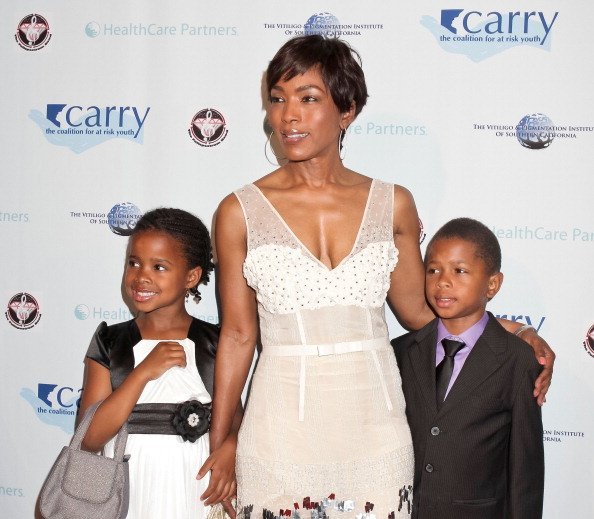 Angela Bassett and her children Bronwyn Vance and Slater Vance attend the 'Shall We Dance' annual gala | Photo: Getty Images
With their busy schedule and Hollywood lifestyle, this couple has both decided to put in the necessary work to make their marriage work. They are definitely celebrity goals!
Please fill in your e-mail so we can share with you our top stories!