Get to Know Bob Saget's Three Daughters Who are the 'Light of His Life'
Robert Saget, better known for his role as Danny Tanner on the ABC sitcom "Full House," is the proud father of three daughters who he once described as "the best thing" he's ever done. The girls are now grown up, and here are some details about them.
For most people, it is hard to reconcile the filthy comedian Bob Saget with the man that became a fatherly figure with his role as Danny Tanner on "Full House" back in the '80s and '90s.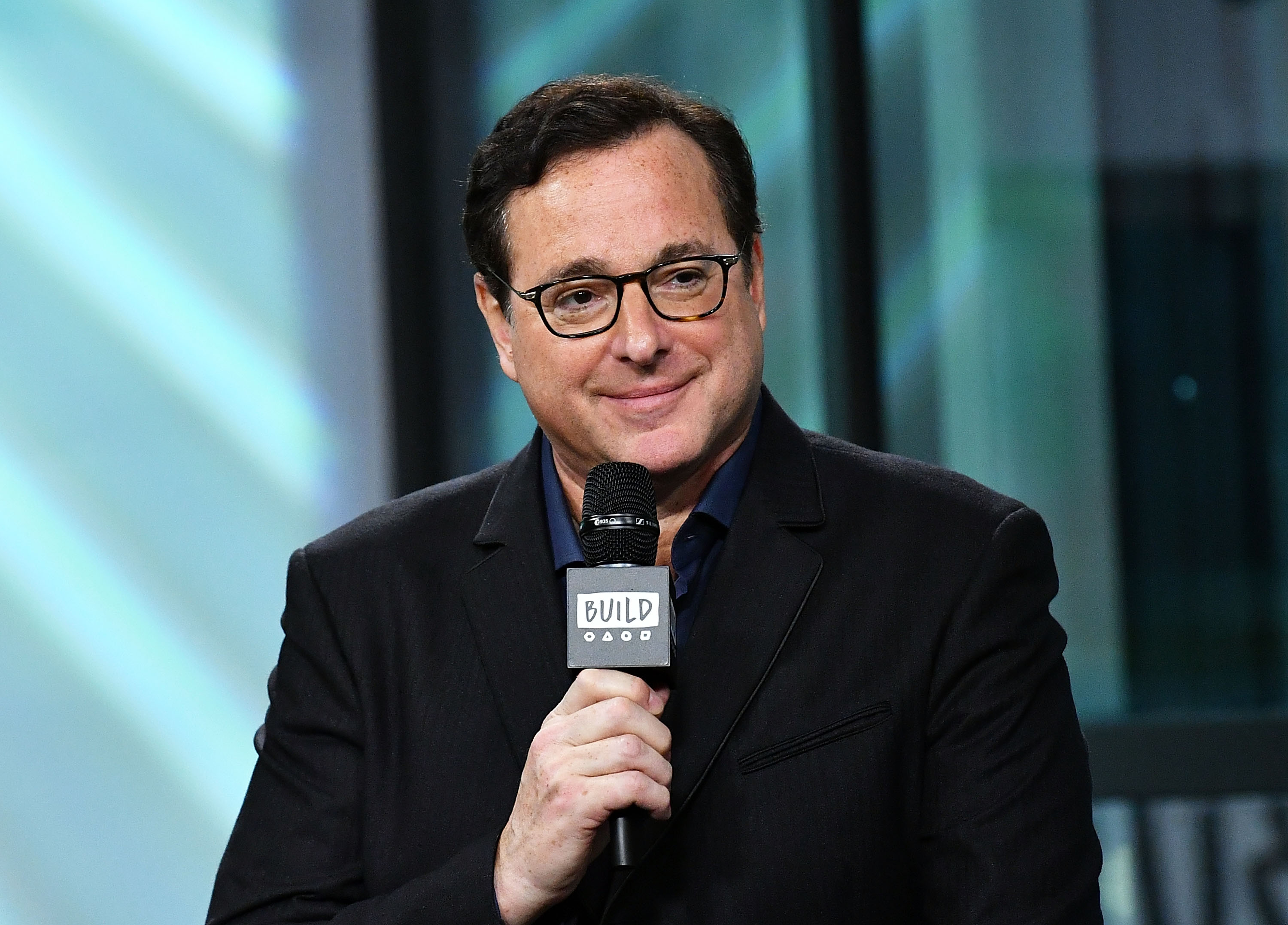 On-screen, Saget was a father of three girls: DJ, played by Candace Cameron Bure; Stephanie, played by Jodie Sweetin; and the little Michelle, played by the Olsen twins.
Off-screen, Saget went home to Audrey, Lara, and Jennifer, his three daughters with ex-wife Sherri Kramer, who he married in 1982 and divorced in 1997, two years after the series aired its last episode.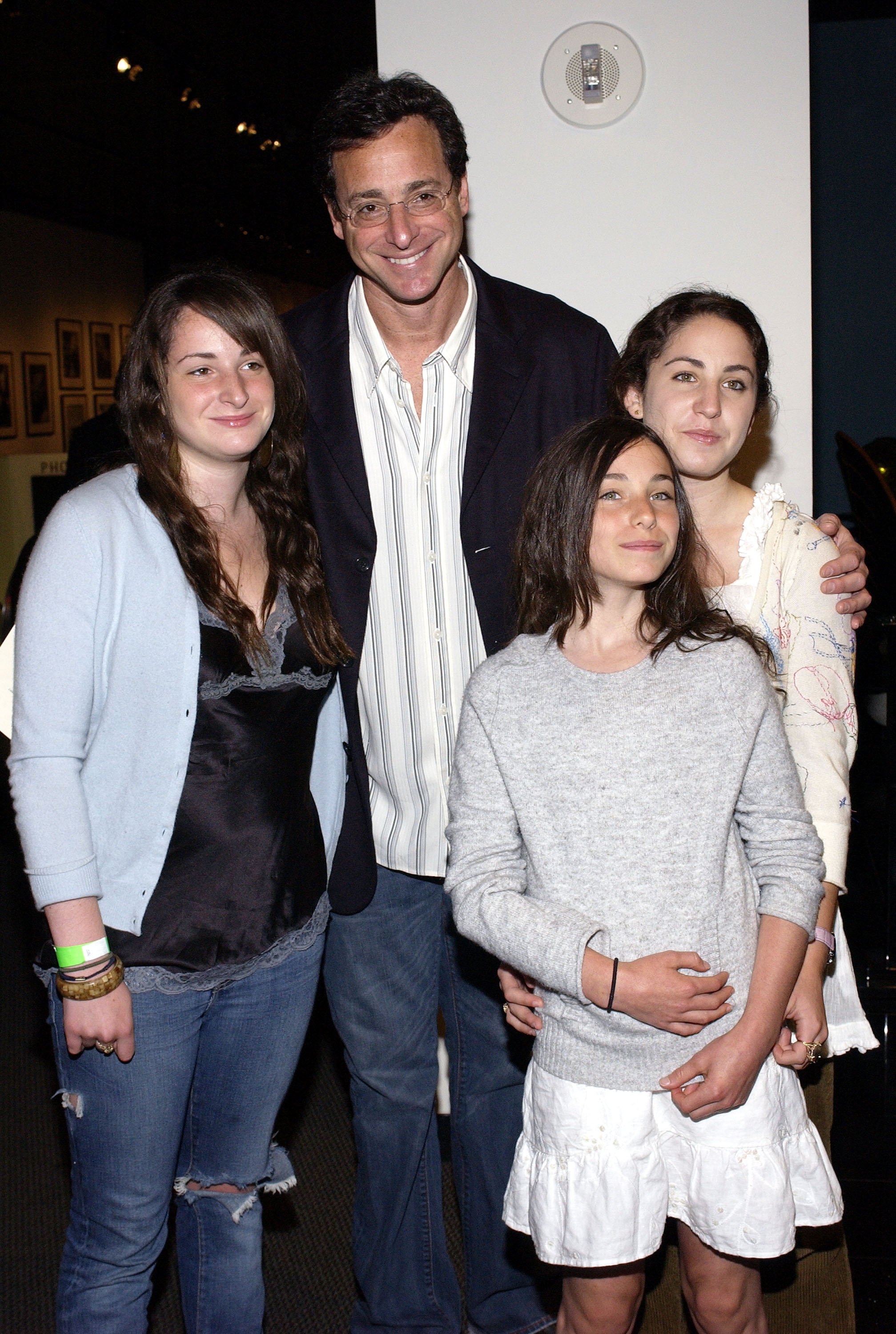 Although the 63-year-old has been a public figure for decades, his daughters have managed to lead a private life away from the cameras, for the most part. So, here's some information about the girls and what they're doing these days.
MEET THE SAGET GIRLS
Aubrey, the eldest, is a 32-year-old painter and curator.
She received a Master's in Fine Art from NYU in 2016 and co-founded an artist collective called Studio200 with her sister Lara in 2013.
Aubrey has been part of several art exhibitions in New York since 2005, and in 2017, she had her first solo exhibition at the 3walls Gallery in Brooklyn.
Lara, 29, is also an artist. She graduated from Barnard College, Columbia University, with a Bachelor of Arts degree in 2012, and received a Master's in Fine Art from NYU in 2018.
She's an artist, curator, educator, and yoga instructor.
As mentioned before, she is the co-creator of Studio200, an art collective that "cultivates interpersonal connection, creating atmospheres that are accessible to people of all academic and socio-economic backgrounds," according to its website.
Lara and Aubrey's intention with the project is to "continue the crucial dialogue relating to gender, sexuality, politics, and the body."
Sadly, there's little to no information on the youngest of the sisters, Jennifer. She's 26 and living in California.
The girls are also very close to their mother: 
BOB SAGET ON FATHERHOOD
If Bob Saget is proud of anything in life, is the excellent job he did raising his daughters.
"The best thing I've done, the highest thing in my whole life is my daughters," he told Parade in 2009.
And continued:
"I worship them! If everything in my life is raised to the level of how great they are, then that would be a great thing to have achieved."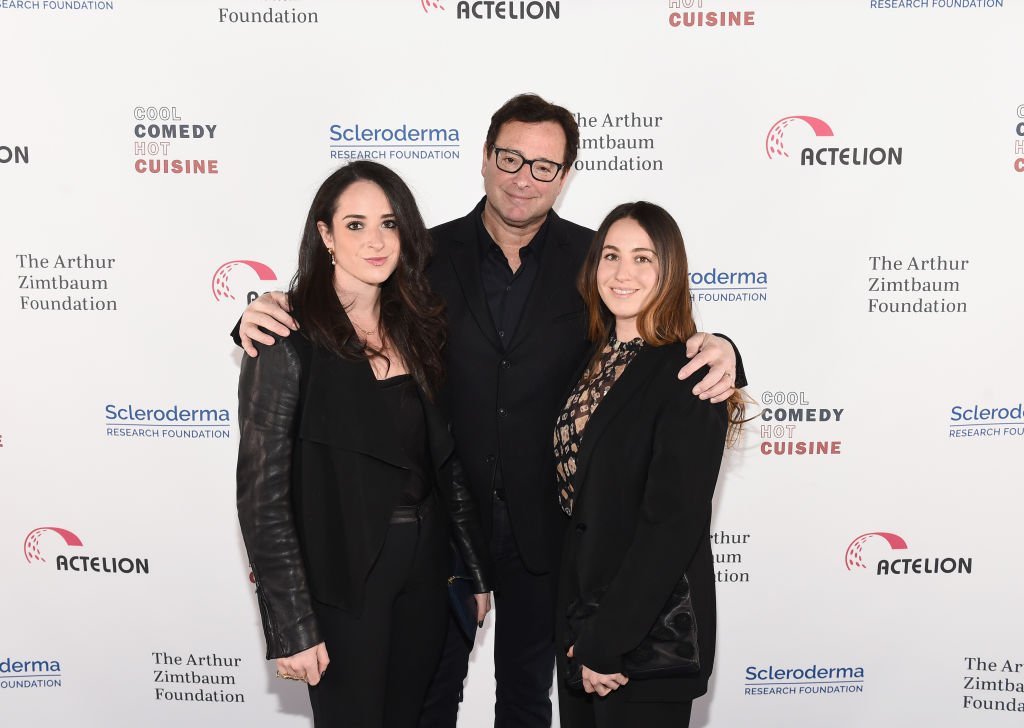 When asked is the feeling is mutual, the comedian didn't hesitate, stating that "I think they'd say I'm respectful and loving and understanding."
And although his job in front of the cameras or on the stage gives countless opportunities to have fun, he said that nothing compares to spending time with his girls. "Some of the best times I've ever had were just with the three of them hanging with me," he said.
NO 'FULL HOUSE' AT HIS REAL HOUSE
However, a downside to being the daughters of the one Danny Tanner was that the girls couldn't watch "Full House" like probably the rest of the kids their age. And Saget had an excellent reason for that.
"I kind of forbid them to watch it… it was forbidden," he told Access Hollywood. "It was a kids' show. It was a lovely, family kids' show, but I'd done it all day. Would you go home and watch a kids' show after you did it all morning?"
Saget also described his daughters as brilliant and beautiful artists in an interview with People.
"They are the light of my life. I am a fortunate man in that all three of my daughters are exceptional," the proud father stated.
FINDING LOVE AGAIN
Now that all of his daughters are grown, Bog Saget found love again and started a new life with his 39-year-old girlfriend, Kelly Rizzo.
"I didn't think I'd have a relationship again," he told Closer Weekly. "I was kind of in that 'just work, make people happy, and take care of your kids until they're 90' mindset."
The couple tied the knot last October, after being engaged for a year, in a beautiful ceremony held at the Shutters Hotel in Santa Monica, California.
Kelly is from Chicago but lives in Los Angeles and is the host of the on-demand series "Eat Travel Rock TV," where she goes behind the scenes to interview "master chefs, rockstars, and other creative industry heavyweights" around the world.
She shares Saget's good sense of humor and most importantly, gets along wonderfully with his daughters.
"My daughters love her!" Saget told People. "She's a remarkable person, and she's really talented."
It seems like Bob Saget has a beautiful and loving family, both in and out of the screen.
Saget is currently the host of ABC's "Videos After Dark."