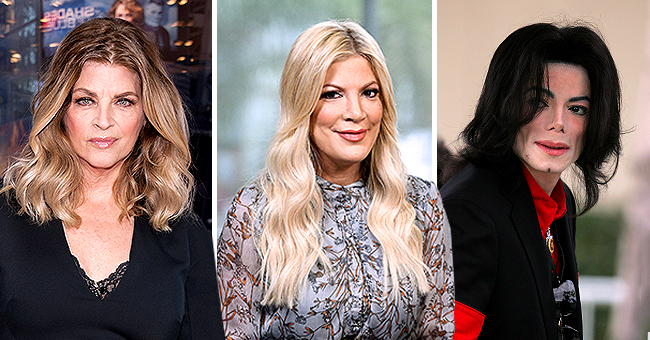 Getty Images.
Ten Celebs Who Picked Rather Unusual Pets
While many celebrities live unusual lives in contrast to the average American, the following ten Hollywood stars also found themselves owning and adoring their unusual pets.
KIRSTIE ALLEY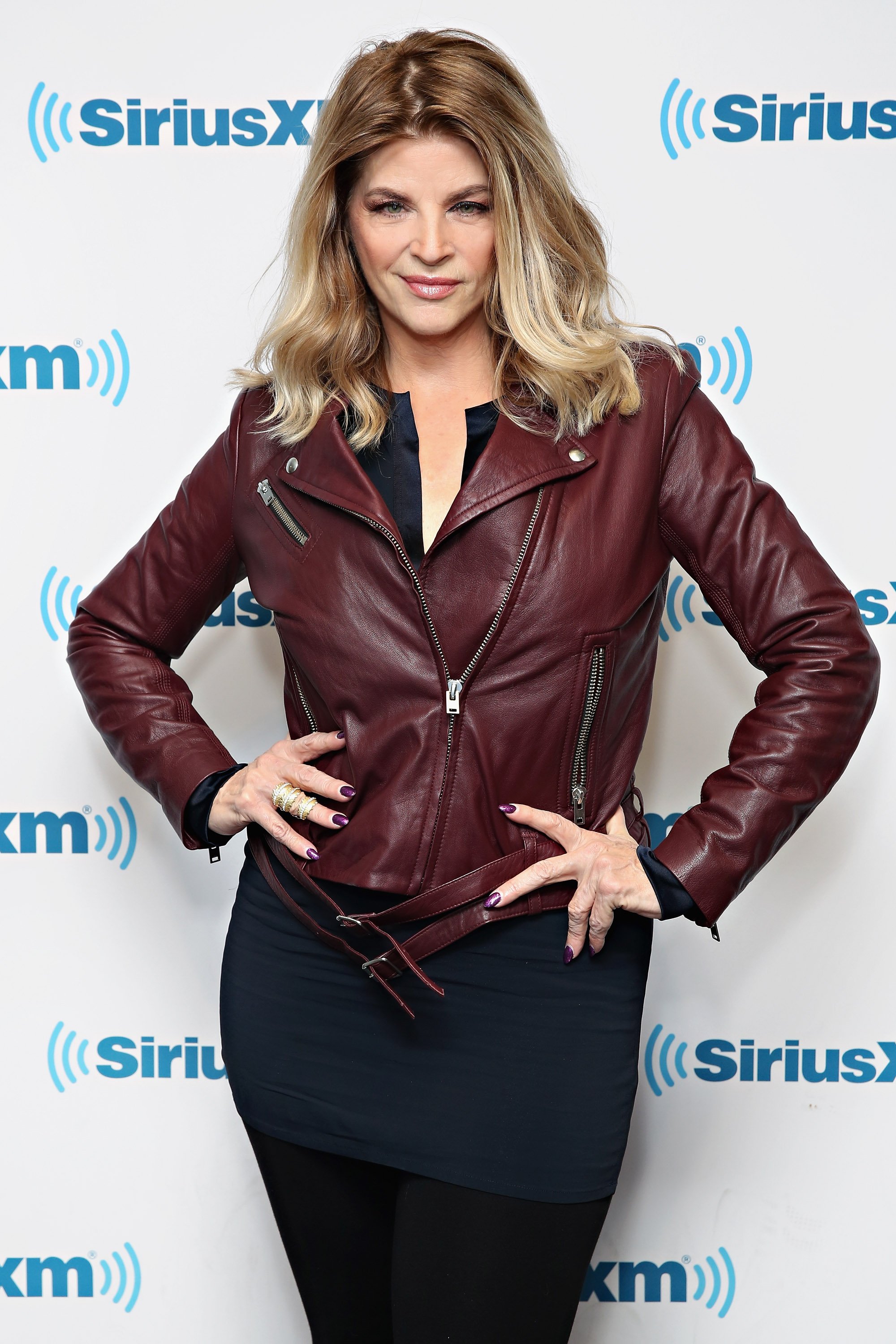 Kirstie Alley visits the SiriusXM Studios on January 6, 2016, in New York City. | Source: Getty Images.
Actress Kirstie Alley had always been interested in conservation, especially in Madagascar where her beloved pets are from. Since the climate in Los Angeles strongly resembles their own, Kirstie fell in love with ring-tailed lemurs and owns fourteen of them.
Even though her pet lemurs love being around people, she doesn't recommend them as pets because of their daily care requirements and longevity.
"Lemurs live a long time – about 30 years – so it's a huge responsibility," Kirstie explained to PEOPLE. "You have a dog, and it lives for 15 years if you're lucky, but lemurs live for 30 years or more and they eat all organic, and you have to keep them meticulous. I actually have a full-time animal caretaker. It's just on my payroll!"
TORI SPELLING
In 2012, Tori Spelling shared more about her unusual pet called Coco, who even has a wardrobe matching Tori's clothes. While it might seem out of the ordinary for a pet silkie bantam chicken to wear vintage dresses, people at their local Michael's craft store knows her "pocket chicken" by name.
"I make her outfits to mimic my vintage dresses. She also has little caplets!" Tori said in 2012. "I turn vintage brooches into fascinators for her. Right now I'm knitting her a chicken poncho for those cool summer nights."
Besides her trendy chicken, Tori also adopted a pet goat in 2010 named Totes McGoat and the family also has a pet pig called Hank.
GEORGE CLOONEY
In December 2006, actor George Clooney said goodbye to Max, who had been his faithful companion for 19 years and also jokingly been the cause of George's shaky love life.
"You get a lot of grief from people when you sleep with a pig," the actor said. "I've had different reactions over the years, but I always say, 'Love me, love my pig.' What can I do?"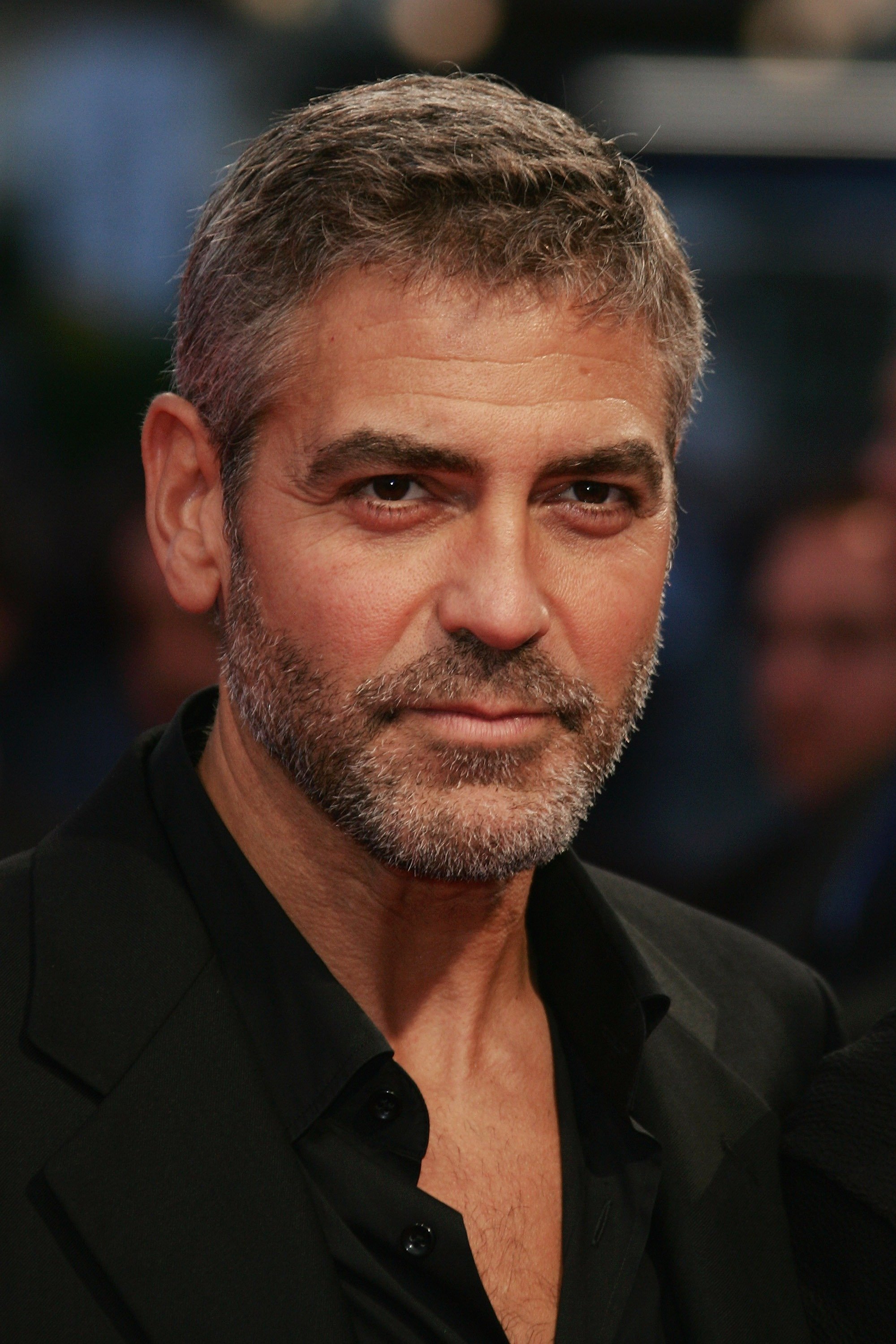 George Clooney poses as he arrives to attend the premiere of Michael Clayton during the 33rd Deauville American Film Festival, on September 2, 2007, in Deauville, France. | Source: Getty Images.
George first bought Max, his 300lb Vietnamese pot-bellied pig for his girlfriend at the time, actress Kelly Preston. When they broke up, Kelly left Max behind and since then became George's companion, until old age, his arthritis, and partial blindness led to his death.
PARIS HILTON
Apart from owning cats and dogs, Paris Hilton also enjoys playing with her pet ferrets. However, in August 2006, Paris paid a visit to a hospital emergency room after her pet kinkajou, Baby Luv bit her on the left arm after getting excited.
"She was seen by a doctor, who treated the wound, gave her a tetanus shot, cleaned the wound and applied something to it," her publicist Elliot Mintz told The Associated Press at the time.
REESE WITHERSPOON
After spotting them on a friend's property, Reese decided to add two miniature donkeys named Honky and Tonky to their existing variety of chickens, dogs, a horse, three goats, and two pigs in December 2010.
"They're just docile and sweet," Reese told Ellen DeGeneres in 2010. "I call them badonkadonks."
HUGH HEFNER
While Hugh Hefner kept many animals on his property over the years, his pet llama named Lambert got the most attention. In 2014, Hugh shared a throwback picture of himself and his four-legged friend, Lambert.
NICOLAS CAGE
As a lover of all things aquatic and the peacefulness it brings, Nicolas Cage had two large aquariums in his Hollywood apartment during the 1980s, along with his Burmese cat Lewis.
However, it is the occupant of one of the aquariums that got the most attention from visitors. Nicolas got his pet octopus, Mae West as a baby and often got ink squirted all over his fingers whenever he tried to get better acquainted with his new pet.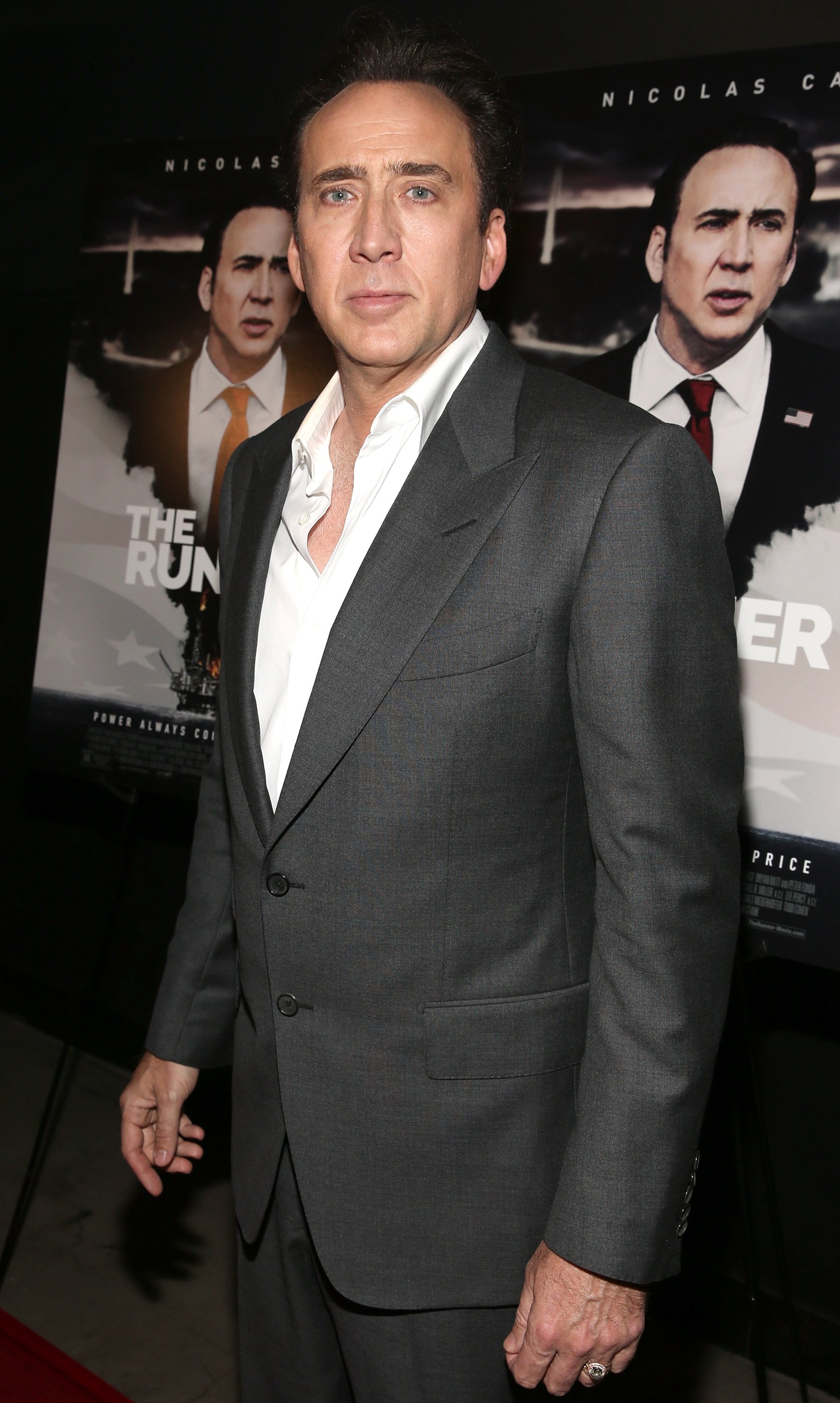 Nicolas Cage attends Alchemy's Los Angeles Premiere Of "The Runner" at TCL Chinese 6 Theatres on August 5, 2015, in Hollywood, California. | Source: Getty Images.
LEONARDO DICAPRIO
Actor Leonardo DiCaprio indulge in his taste for the unconventional when he bought a 7-year-old African spurred tortoise at the North American Reptile Breeders Conference and Trade Show held in Anaheim, California in 2010.
These reptiles have special feeding requirements and can easily get to 180 lbs during their 200-year lives.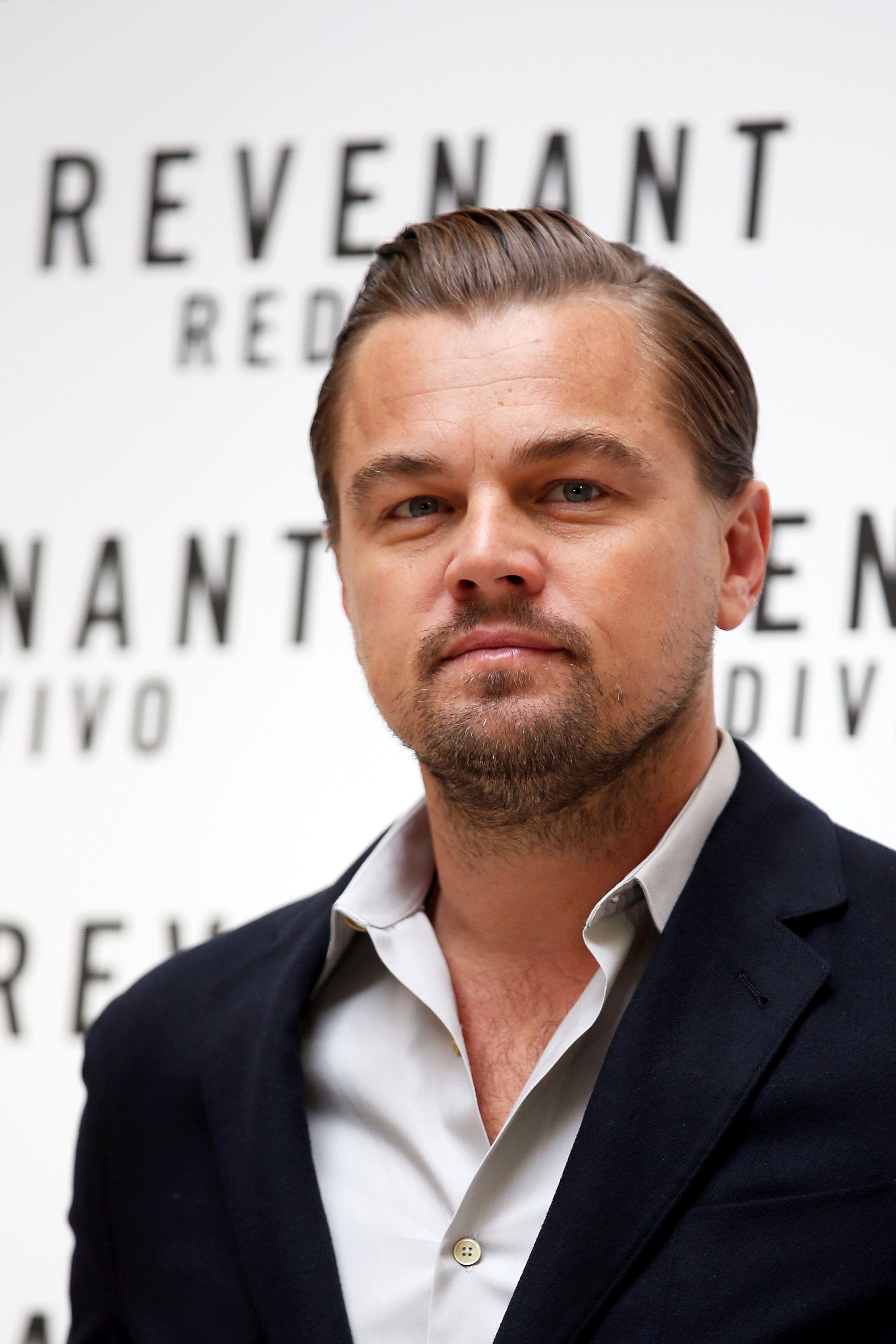 Leonardo DiCaprio attends a photocall for 'The Revenant' on January 16, 2016, in Rome, Italy. | Source: Getty Images.
MIKE TYSON
While Mike Tyson played it tough in the boxing ring, he has a soft hand with his pigeons. Nine years old when Mike first got involved with pigeons, the boxer has over 2,000 pigeons everywhere he has properties in Las Vegas, Jersey City, Brooklyn, and California.
"I didn't want to go to school no more, so I'd just play hooky at the pigeon coop. Been doing it all my life. When I die, I'll have birds. They stay with you forever, once you have them, you have them for the rest of your life," Mike said in 2014.
Mike Tyson speaks with Mario Lopez at Capital One Podcast Studio during the 2019 iHeartRadio Podcast Awards Presented by Capital One at the iHeartRadio Theater LA on January 18, 2019, in Burbank, California. | Source: Getty Images.
MICHAEL JACKSON
Perhaps the best known exotic pet to a celebrity, Bubbles made headlines when Michael Jackson first adopted him in the early 1980s. Born in April 1983, Michael bought Bubbles from a Texas research facility and went to live with the King of Pop at his Encino home before relocating to the Neverland Ranch.
While Bubbles and Michael became inseparable, the young Chimpanzee slept in a crib in his bedroom from time to time and even allowed to use Michael's personal toilet.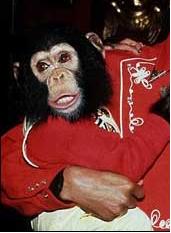 A picture of Bubbles the Chimpanzee. | Source: Wikipedia.
In 2003, Bubbles left the Neverland Ranch and got relocated to an animal sanctuary, The Center for Great Apes, in Florida where he currently lives.
MILEY CYRUS
After the death of Miley's beloved dog Floyd on April 2014, the singer adopted her pet pig, Bubba Sue, otherwise known as Pig Pig in August that year.
Sadly, on July 11, 2019, Pig Pig died leaving Miley with her remaining four horses, seven dogs, and three cats.
BLAKE SHELTON
Country singer Blake Shelton had a pet turkey named Turkey, which he carted around all over the US with him.
"Up until this point, he's been to Arkansas one time. He has been to Oklahoma, which is where he was born, and now he lives in Tennessee," Blake joked. "So, I feel like, without me, he doesn't get to do things, and I feel a responsibility to show him the world."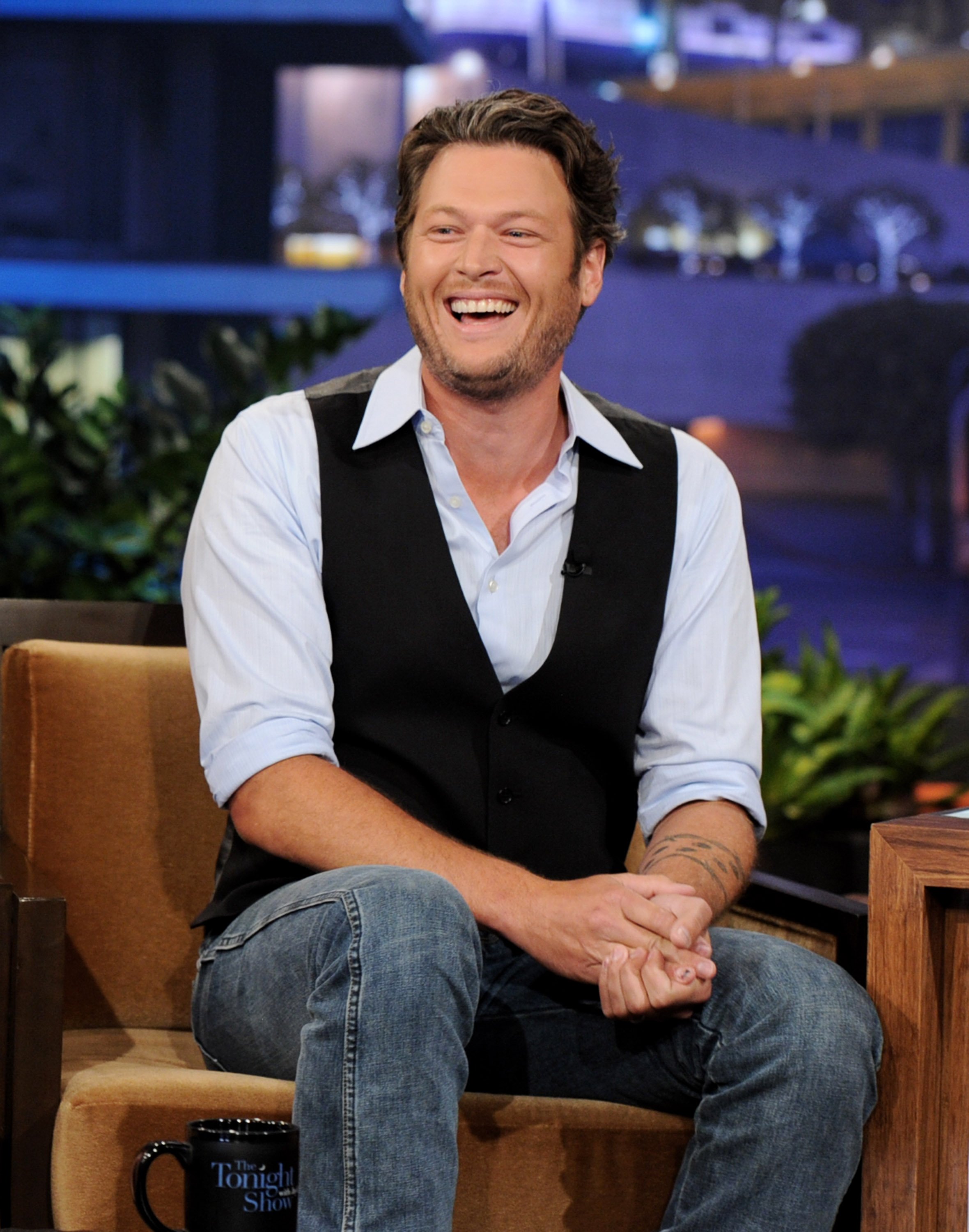 Blake Shelton appears on the Tonight Show with Jay Leno at NBC Studios on June 15, 2011, in Burbank, California. | Source: Getty Images.
While Blake made sure his turkey got around, Turkey sadly passed away from heatstroke on June 2003, before he could make his red carpet debut at the CMT awards later that year.
Relatedly, while ten other celebrities may have regular pets in their homes, they decided against the lifelong commitment of becoming parents and chose to remain child-free.
Please fill in your e-mail so we can share with you our top stories!