'America's Got Talent' Hosts' (Ex) Spouses: Here's What We Know about Them
While "America's Got Talent" hosts became well-known in their area's of expertise, their spouses form an integral and lesser-known part of their lives and success. To shed better light on their relationships, we took a closer look.
TERRY CREWS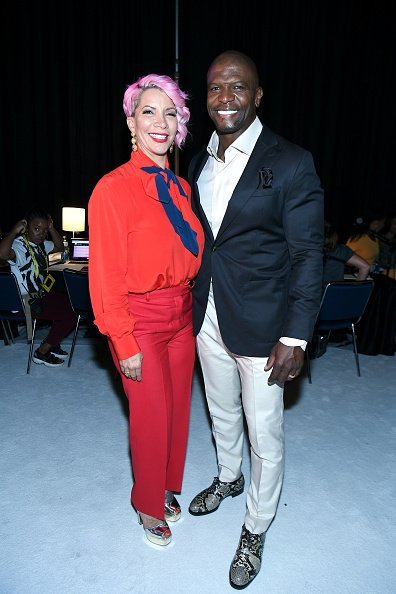 Both natives of Michigan, Terry met his singer-songwriter wife Rebecca King while in college visiting friends. Terry accompanied them to a church where Rebecca, three years his senior played the keyboard.
The two started dating in the late 1980s and got married on July 29, 1989. Their marriage went through a rough patch in 2010 when Rebecca briefly left Terry after he admitted to a sexual encounter at a massage parlor almost a decade earlier.
But Terry's resolve to change and work on his marriage turned their relationship around as he explained on Facebook, "My wife was literally like, 'I don't know you anymore, I'm out of here. That changed me. I had to change because I realized this thing is a major, major problem."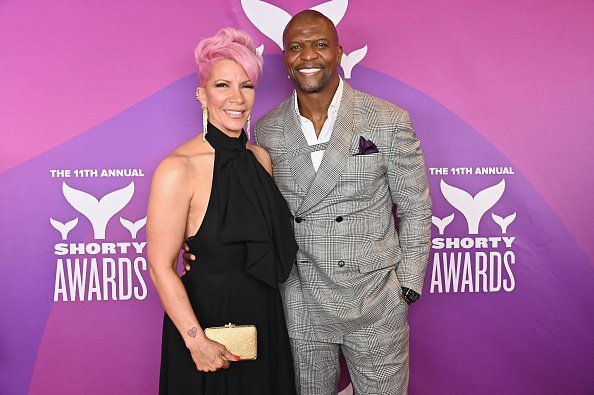 However, Terry is not the only one who changed because of his commitment to his family. Terry's love for Rebecca helped build her self-esteem and break out of her comfort zone as she told Men's Health:
"Well, there were things about me that Terry had to grow up. I had a tendency to be unfaithful to myself. I would give up on myself, you know what I'm saying? A low self-worth or not extending myself into avenues where I thought I would maybe not do as well. I didn't jump off the cliff as he would. He's made me brave. My husband's made me go after things that I was afraid to do."
Terry not only helped Rebecca with her self-confidence but also taught her to treat herself. While she grew up in a house where pennies got pinched, Terry lavished her with material things and encouraged her to spoil herself.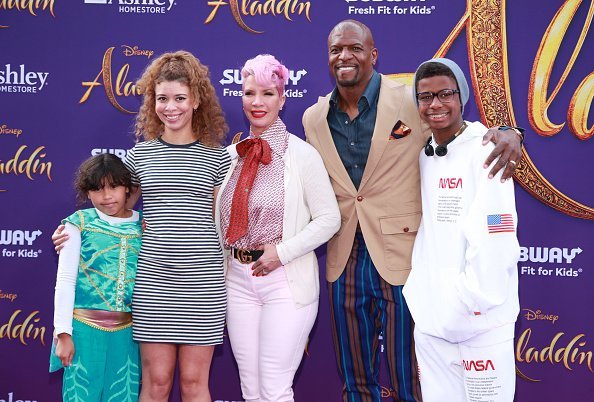 "He would make me buy things for myself. He was like, 'Honey; you deserve it.' He treated me like his little queen," Rebecca added. "He was generous, magnanimous. 'Let's go to dinner. Let's have fun.' He was very addicted to fun, and I was just work, work, work, work, work." 
While Terry and Rebecca have five children, they've talked about adopting another child because they love having a large family. "I keep saying, 'We've got to wait until we're ready,' but we weren't ready for our own kids. It's weird. You're never ready. Literally, one day we're just going to have to do it!" Terry told Us Weekly.
REGIS PHILBIN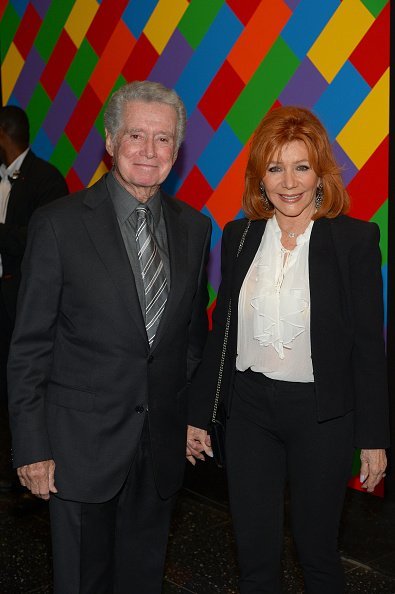 Regis married his wife and interior decorator, Joy Senese in 1970. While the pair share a love for the unexpected and a good round of tennis, they play as often as possible, but things don't always end well when they lose a game. 
"If we win at tennis, then we're totally in love for the rest of the day, but it can really trigger an ugly evening if one of us isn't playing well," Joy told Parade in 2011, while Regis jokingly added, "We're not as bad as we used to be. It used to destroy an evening dinner if we played poorly—and one of us, of course, played poorly a lot of times."
While Regis and Joy focus on their careers and a healthy lifestyle that also includes going to the gym three to four times a week, they also make time for each other. With a shared outlook on life, Joy elaborated on the reason she's been happily married to Regis for four decades.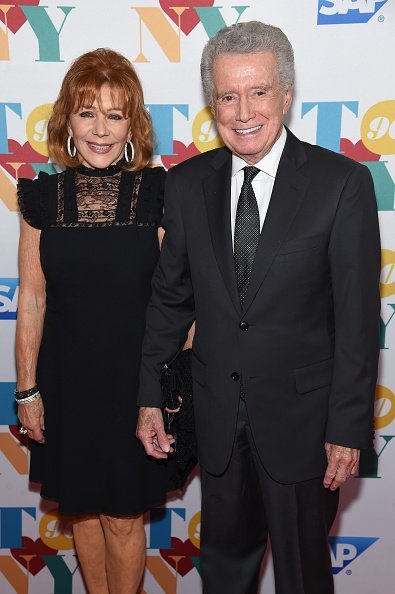 "There's just something about Regis. There's always something new on the horizon, and it keeps our lives active and fun. I'd rather be with Regis than any other person in the world," Joy said.
TYRA BANKS
After meeting Erik Asla on the set of Norway's version of "Top Model," Tyra and the Norwegian photographer started dating in 2013.
The couple kept their relationship out of the public eye while Erik had his photo's published in magazines such as ELLE, Vanity Fair, Allure, Bazaar, Glamour, The New York Times Magazine, and GQ Australia.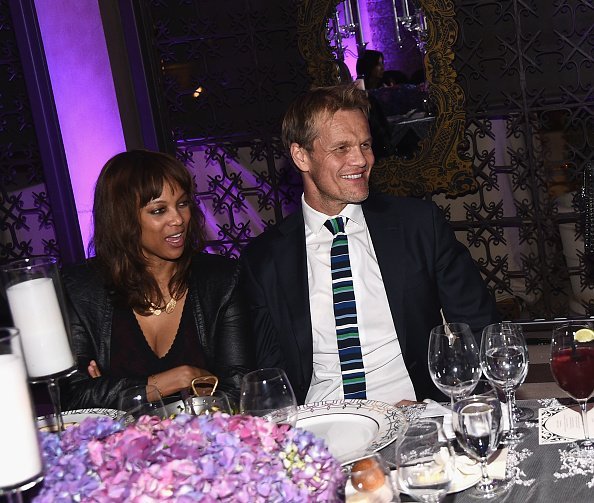 In January 2016, the couple welcomed their son, York Banks Asla via gestational surrogate, but they never made it to the altar and announced their split in October 2017.
NICK CANNON
While Nick Cannon and Mariah Carey first met at the Teen Choice Awards in August 2005, the sparks only flew three years later when they started dating early in 2008.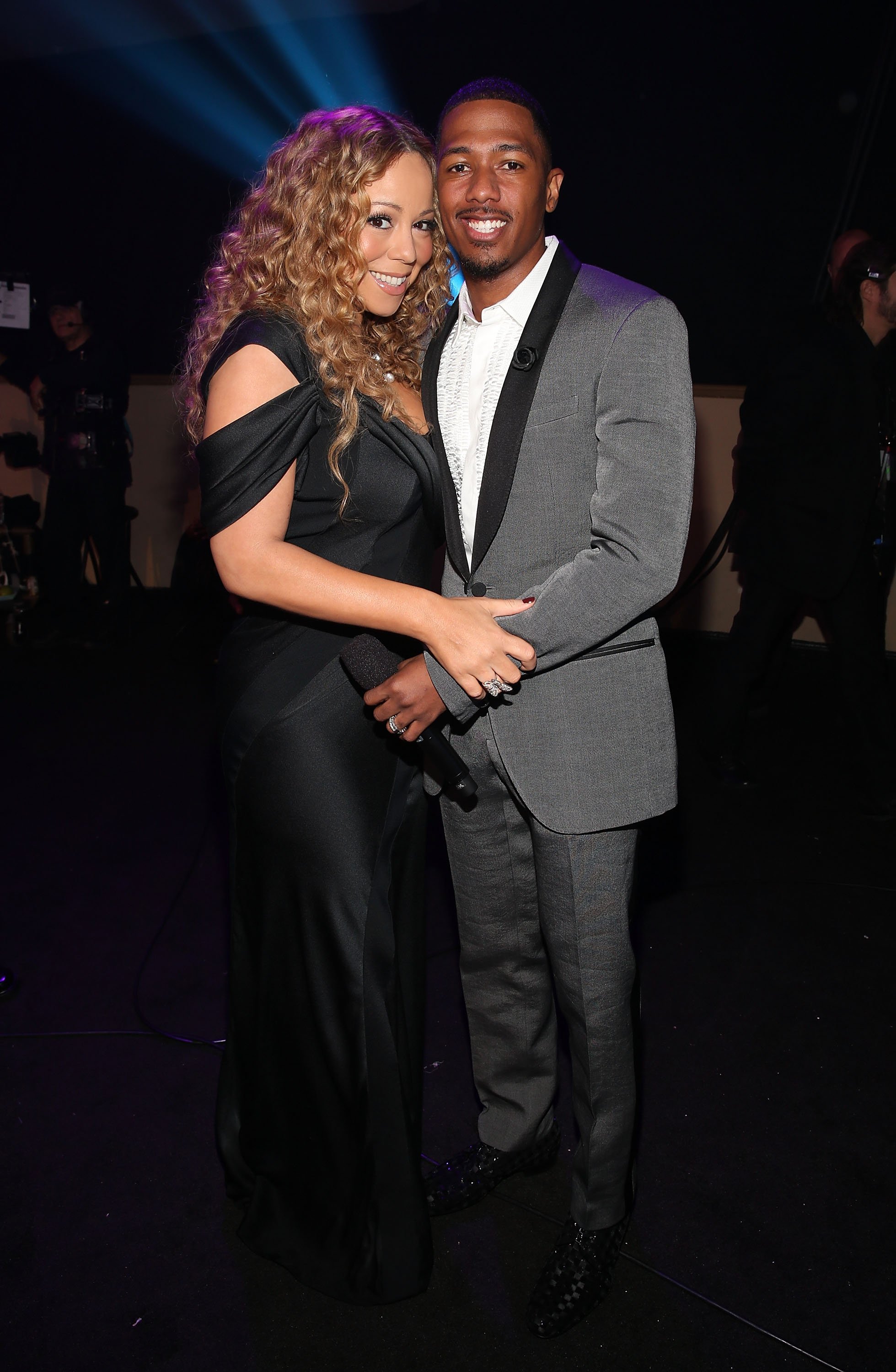 Six weeks after they started dating, a rouse hid their real intentions when Mariah got Nick to star in the music video of her song, "Bye, Bye, Bye." 
While taking their vows on a private island in the Bahamas on April 20, 2008, seemed like part of the music video, the couple orchestrated it like that to hide their marriage from the press.
Three years later, Mariah gave birth to their twins, Monroe and Moroccan on their wedding anniversary, but their idyllic relationship went downhill after rumors spread in 2014 that Mariah cheated on Nick with the rapper Nas.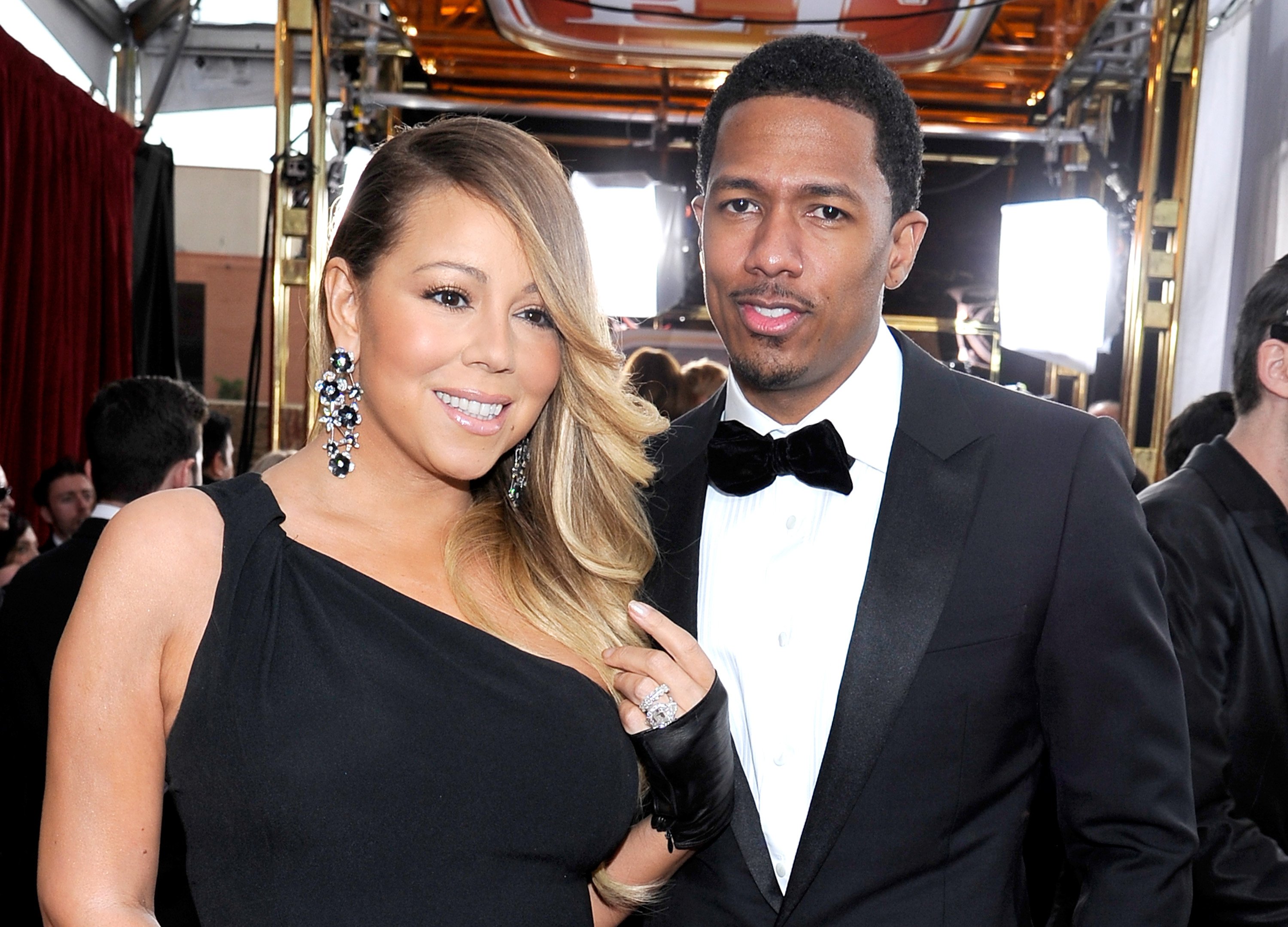 In December 2014 Nick filed for divorce which got finalized in 2016, but they kept their relationship amicable for the sake of their twins.
JERRY SPRINGER
Jerry Springer and Micki Velton started dating in the early 1970s while she worked for a small-time gambling company. In 1973, the pair tied the knot in front of family and friends and welcomed their daughter, Katie three years later.
However, their union didn't last, and Micki filed for divorce in 1994. With Micki's preference for keeping her private life out of the media, she never divulged the reason for their separation but touched on the subject during an interview.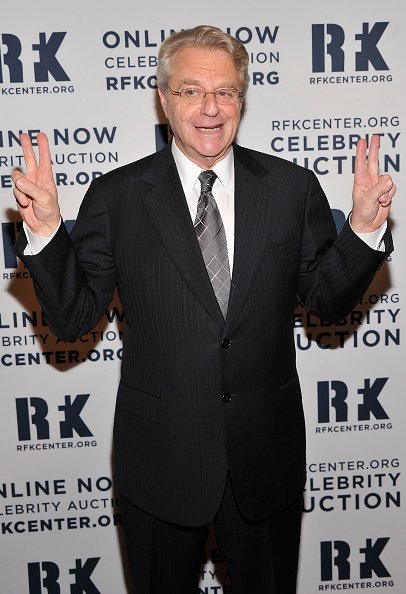 "I am focused within my future. I don't want to repeat my past and regret for it time and again to make myself weak to show among the people," Micki said.
Relatedly, the talent show sparked quite the reaction when two new judges got announced during the premiere of its 2019 season. 
While some fans gushed about the new judges, the new additions didn't sit well with others as they voiced their opinions in no uncertain terms.