Linda Thompson Stuns in White Minidress as She Poses with Her Sons on Brody Jenner's Birthday
Linda Thompson looks glamourous celebrating her son, Brody Jenner's 35th birthday.
Caitlyn Jenner's ex-wife, Linda Thompson looked stunning on a night out with her son's, Brandon Jenner and Brody Jenner. The mother of two was out with her boys, celebrating her youngest son's 35th birthday. Enjoying the celebrations, she writes:
"Delicious dinner, great friends & stunning environment at Tao Hollywood to celebrate @brodyjenner 's birthday. Love being with my sons! ??@brandonjenner#familybonds"
Standing with her son's on either side of her, Thompson is glowing in a white dress she pairs with matching shoes.
Thompson attended an intimate dinner with family and friends at TAO Los Angeles. Guests also included Brody's rumored new girlfriend Josie Canseco and her mother, Jessica Canseco.
Having dated Elvis Presley and Caitlyn Jenner, Thompson is no stranger to the spotlight. Sharing another picture from Brody's birthday celebrations, she shares some wise words: 
"I remember being "surprise photographed"?by the two "original" paparazzi - Ron Galella & Peter Borsari! While there are now countless paparazzi and media outlets, I truly believe that when you treat others with grace, respect and dignity, they return the kindness. Everyone has a job to do... & I appreciate the overall respect & kind regard that has been shown to me through the years. I'm just sayin'... if someone finds you interesting enough to take a photograph of you, smile for the camera! ????"
Her positive message has fans admiring outlook on fame.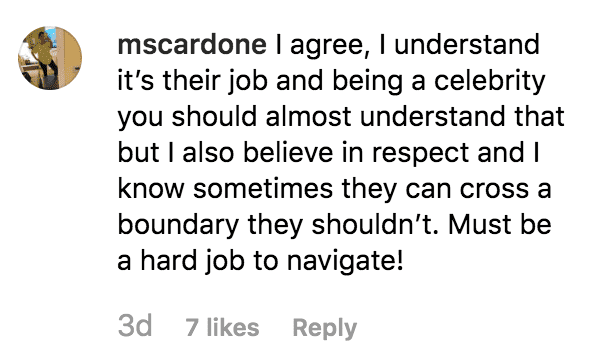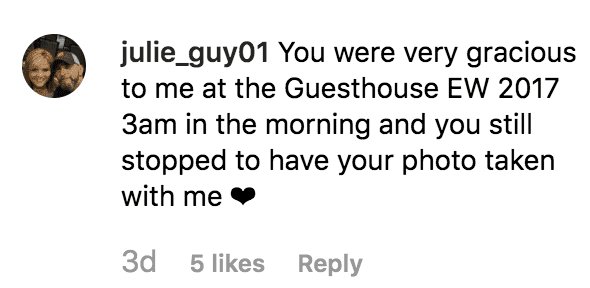 Speaking of "respect, dignity and kindness," Thompson has maintained the same level-headedness when it came to the backlash surrounding Brody's divorce from his wife, Kaitlynn Carter. Carter, who was caught kissing a soon to be divorced, Miley Cyrus received a lot of criticism when the pictures of the two women surfaced. Thompson captions a post on Instagram saying:
"The only people we have a right to judge are our own selves...how we react & respond to life's vicissitudes, disappointments, failures & successes. May we strive to do so with grace, humility, temperance, understanding, compassion, kindness, forgiveness & love. If we simply begin with self improvement, humanity could benefit vastly. #nojudgement #lovewins#weareallhuman"
As her son's marriage comes to an end, it is reported, Thompson has spoken out publically on Instagram about the split and has made it clear to show her love, support, and appreciation for both Brody and Carter.