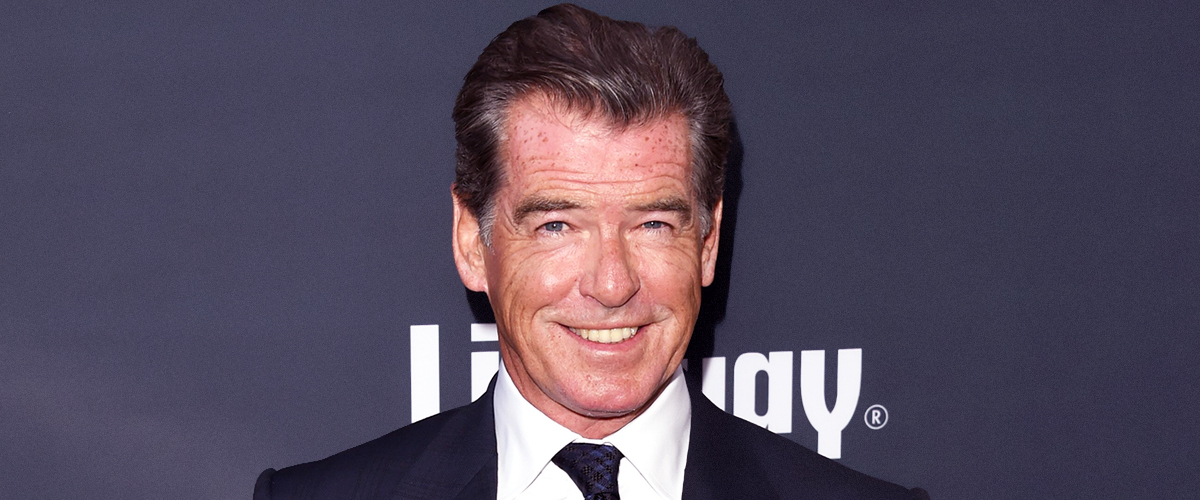 GettyImages
Pierce Brosnan, A Man of Many Talents: From Fire-Eating to Becoming James Bond
Pierce Brosnan's run as James Bond made him one of the most widely recognized actors in the world. But before heading down the acting path, Brosnan was a young boy with many aspirations that had to eat and breathe fire to entertain tourists. Here's his story.
Pierce Brosnan's life could make a great comedy-drama film. Here's a condensate recount of his rise to stardom.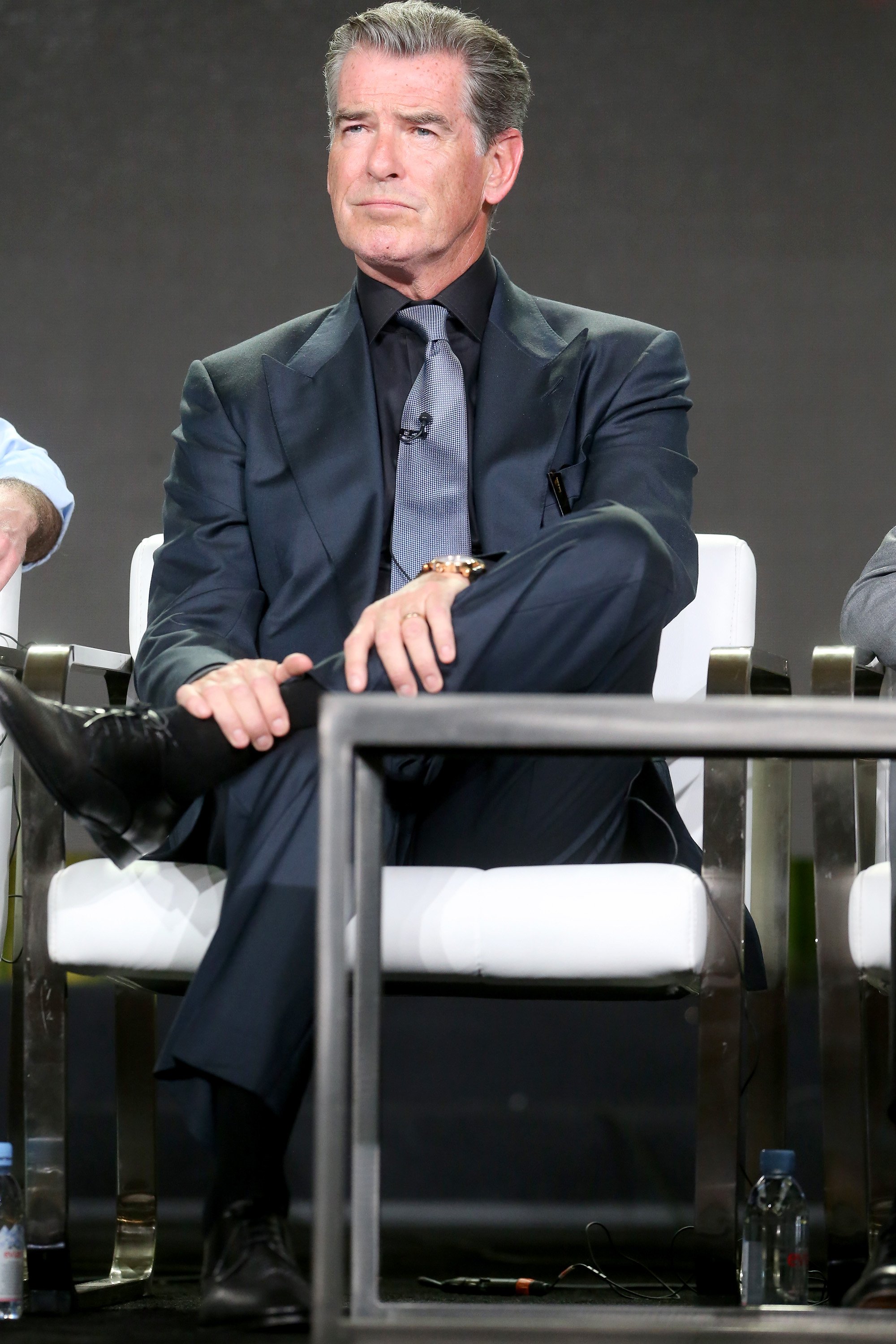 Pierce Brosnan during the AMC portion of the 2017 Winter Television Critics Association Press Tour on January 14, 2017. | Photo: GettyImages
THE EARLY DAYS
Born in Ireland in 1953, Pierce was raised by his grandparents when his father left, and his mother moved to London to work as a nurse.
Later, when his parental figures died one after the other, he was left under the care of an aunt, then an uncle, and was eventually sent to a boarding house run by a woman named Eileen Reilly. He lived there until he was eleven and finally got to reunite with his mother in London.
At school, Brosnan felt like an outsider. His classmates never let him forget he was an immigrant, and they never used his name, calling him "Irish" instead.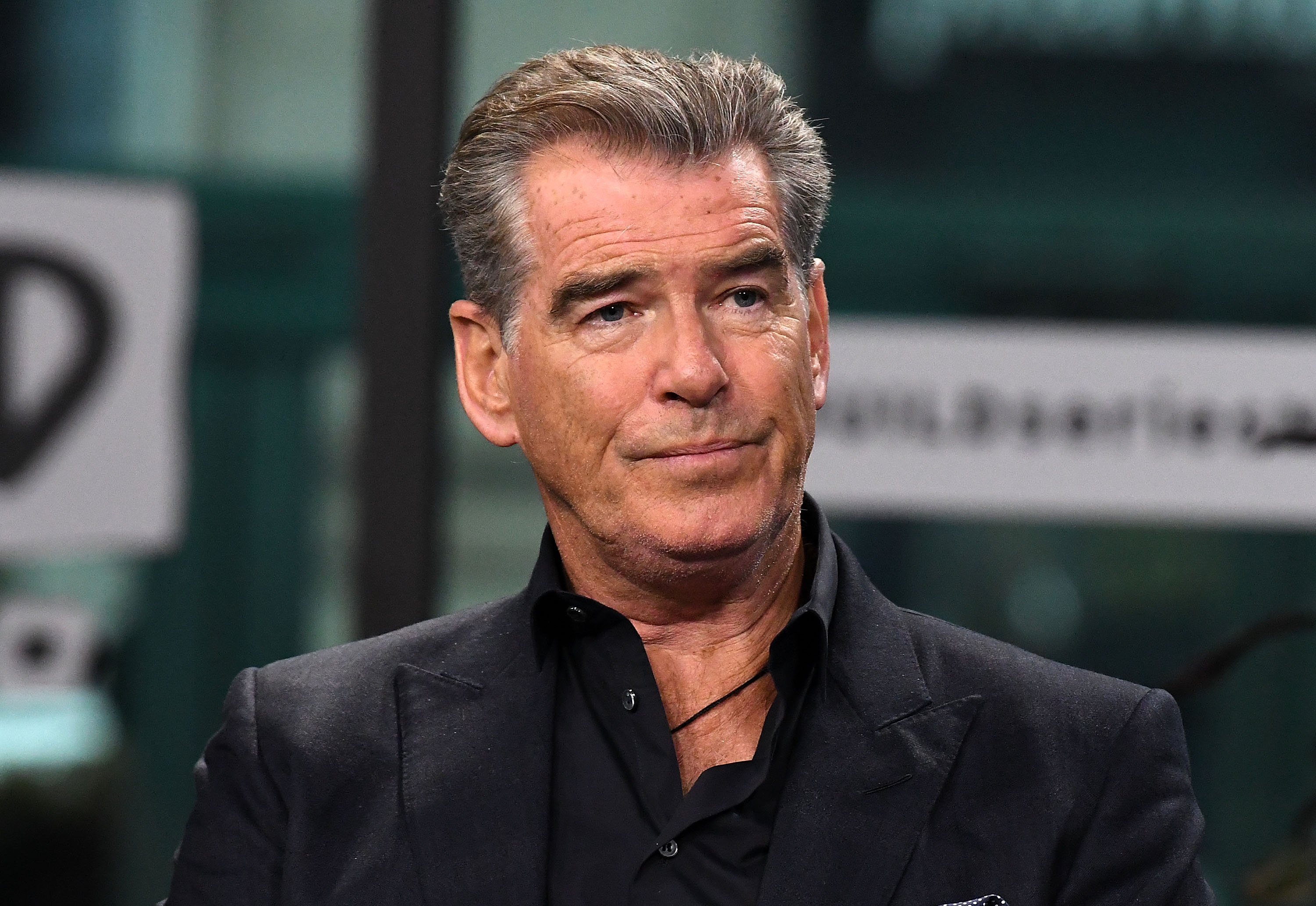 Pierce Brosnan discusses the new series "The Son" at Build Series at Build Studio on April 6, 2017. | Photo: GettyImages
Through those years, Brosnan says movies became his escape. He would go to the cinema with his parents or some friends and used to daydream watching Sean Connery's James Bond in "Goldfinger," or Clint Eastwood, Al Pacino and many more.
"I had some kind of naïve aspiration to be a film star," he told GQ.
DISCOVERING HIS PASSIONS
When Pierce Brosnan left school at 15, he wanted to be an artist.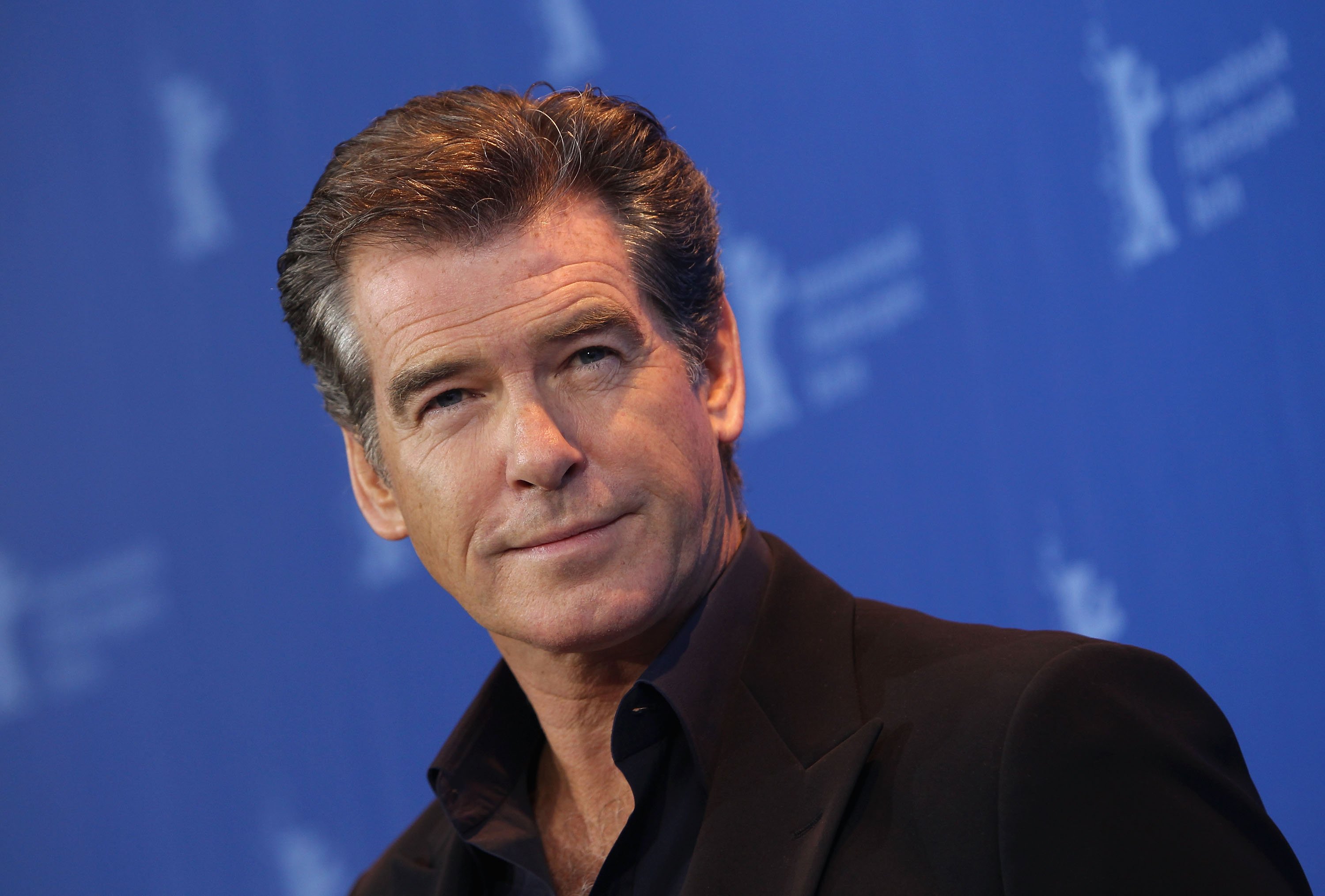 Pierce Brosnan at the 60th Berlin International Film Festival at the Grand Hyatt Hotel on February 12, 2010. | Photo: GettyImages
"At no point in my teens did I ever, ever think I was going to end up where I am," he recalled to GQ. Adding:
"I wanted to be an artist; I left school at fifteen with a cardboard folder of drawings and paintings, and those were my credentials, nothing more."
"But I had good sense and good intuition, and I knew that I didn't have the education, but I wanted an artistic life, a creative life."
Because of that, he started training in commercial illustration at Saint Martin's School of Art and got a job at a studio doing furniture illustration. It was one of the photographers at the studio who would Pierce in the right direction.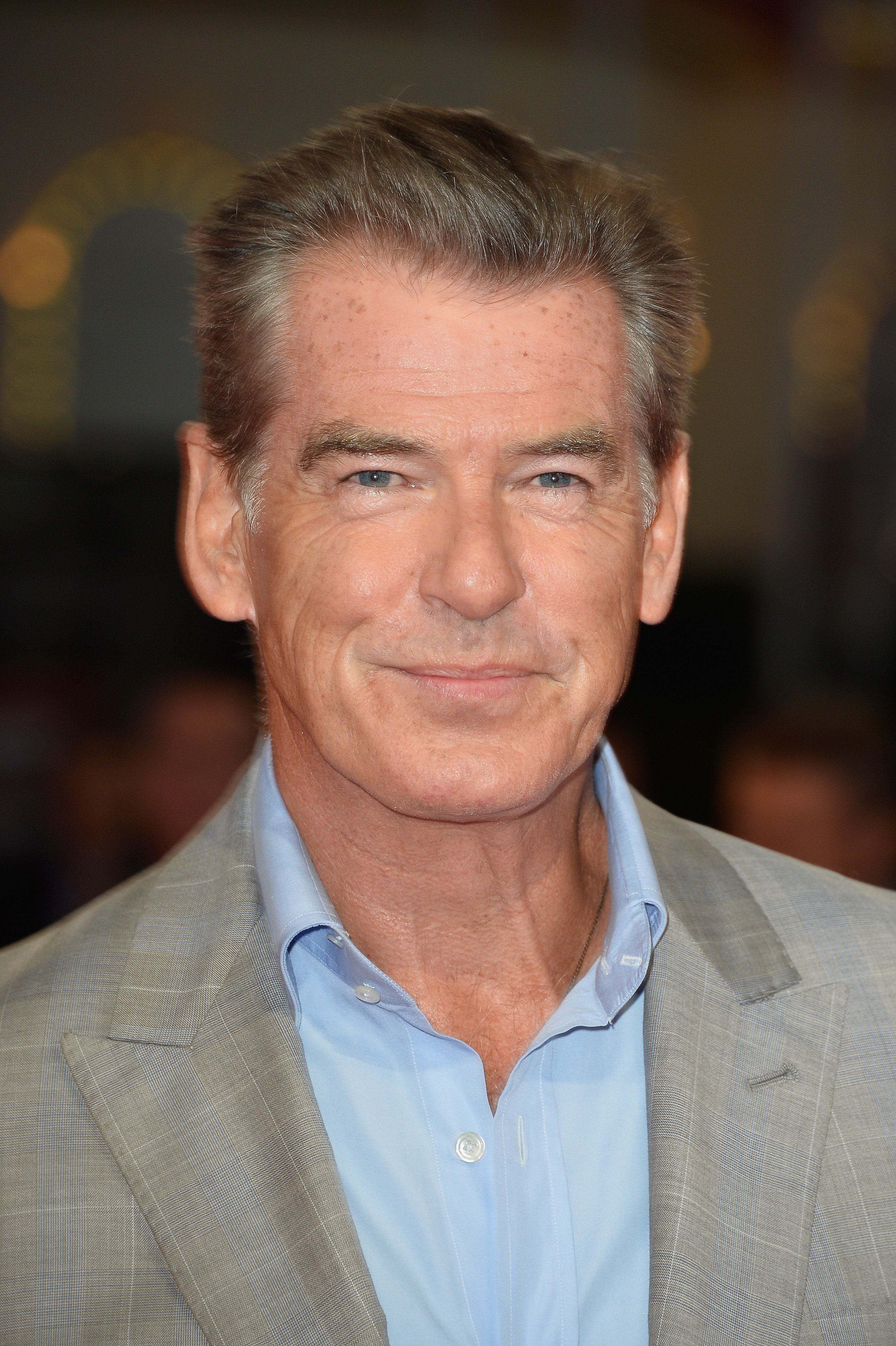 Pierce Brosnam attends the 'Pasolini' premiere on September 11, 2014 in Deauville, France. | Photo: GettyImages
FIRE-EATING AND ACTING
Allen Porter invited Brosnan to the Oval House Theatre and art lab that did workshops.
Brosnan didn't think much of it, but he decided to go along for the ride anyway, and eventually, it was the Oval House that sparked the acting flame in him.
"To hop on the tube that night and go to the Oval House—I don't know where that came from," he confessed. "It came from possibilities—that I could do movies? No. I just craved, desired, and felt the need to get out of a working-class situation which was meaningless to me."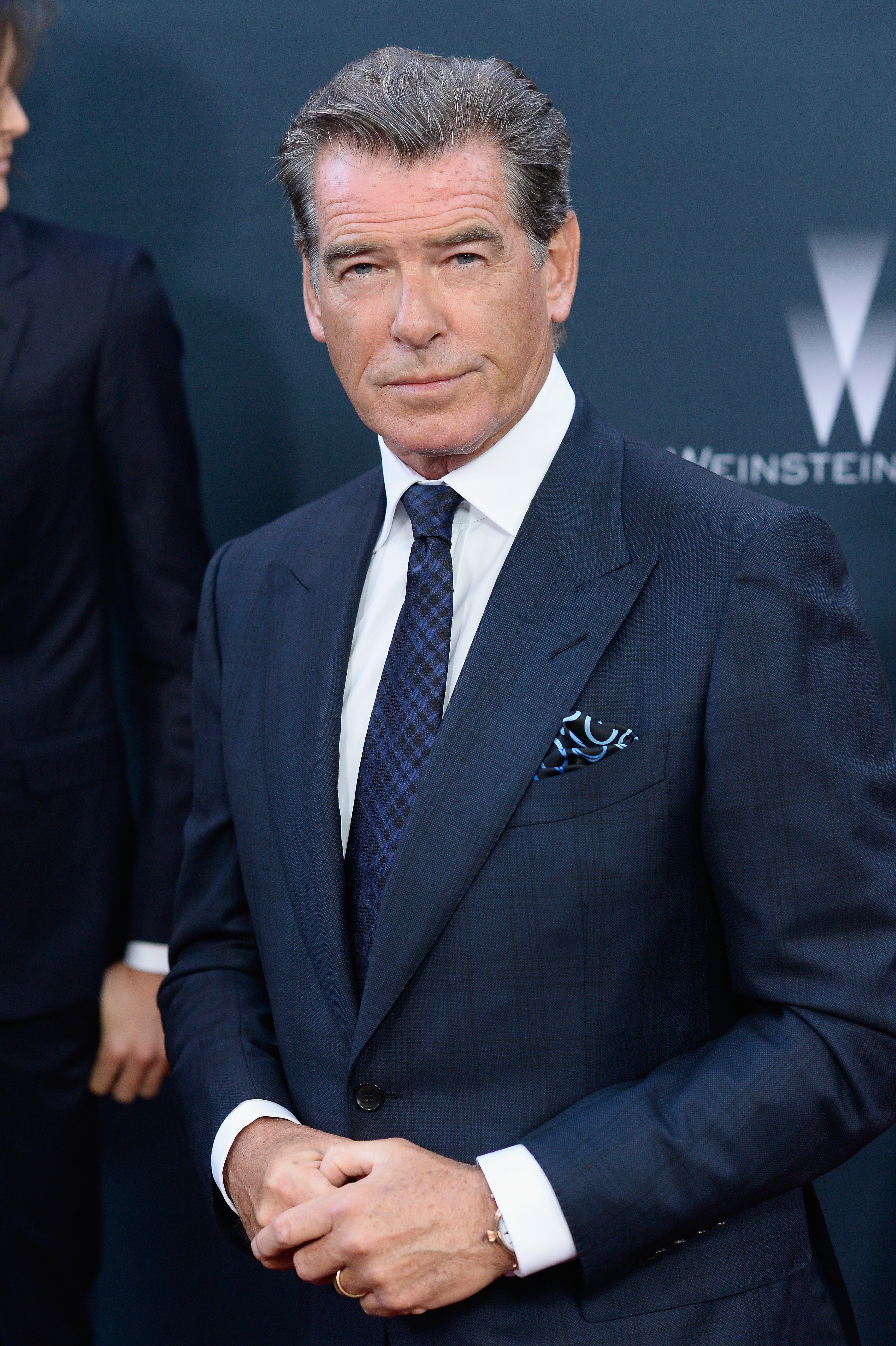 Pierce Brosnan arrives at The Premiere Of The Weinstein Company's "No Escape" at Regal Cinemas L.A. Live on August 17, 2015. | Photo: GettyImages
Brosnan didn't want to be a plumber or a decorator, he had a need to be seen and loved, and performing and acting gave him that. Eventually, Brosnan got more than he bargained for.
While attending one of the workshops at the Oval House in 1969, he saw a fire-eater teaching people how to do the same, and he decided to join, although not for the right reasons.
"There was a big group of people there, but I noticed that there were women and they had their tops off. So I thought I'd join in," Pierce admitted in an interview with The Guardian.
Either way, he learned the art of fire-eating and fire-breathing and started performing on the street entertaining tourists. His skills led him to work for a circus for three years before he started training seriously as an actor at The Drama Centre in North London.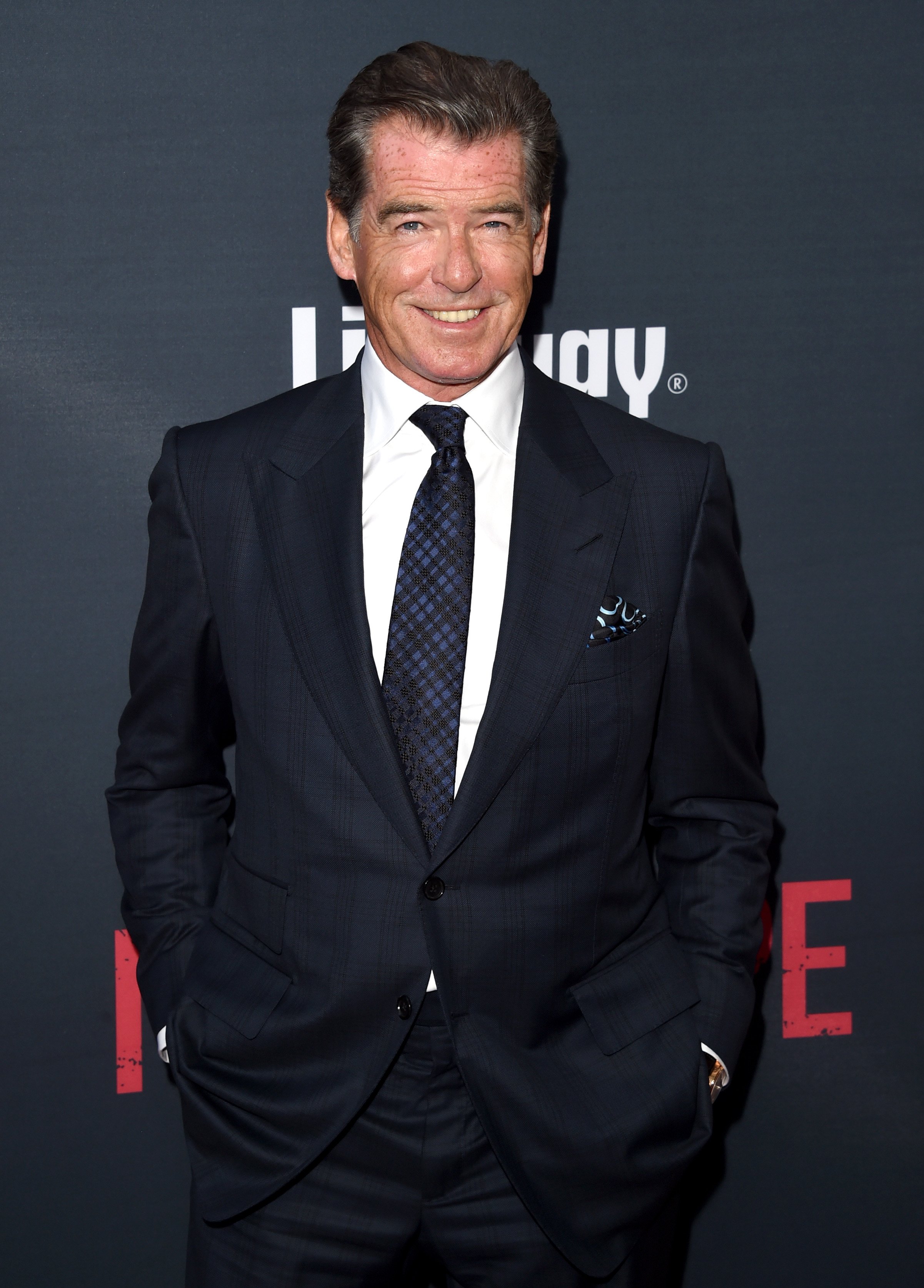 Pierce Brosnan arrives at The Premiere Of The Weinstein Company's "No Escape" at Regal Cinemas L.A. Live on August 17, 2015. | Photo: GettyImages
You can watch Brosnan demonstrating his abilities in an episode of the "Muppets" here.
"When I found acting, or when acting found me, it was a liberation," he told Cigar Aficionado in 1997. "It was a stepping stone into another life, away from a life that I had, and acting was something I was good at, something which was appreciated. That was great satisfaction in my life."
THE BEGINNING OF A LONG-LASTING CAREER
After graduating from the Drama Centre in 1975, Brosnan got a job as an acting assistant stage manager at the York Theatre Royal.
Later, he made his acting debut in "Wait Until Dark" and caused a stir in London with his performance on the British premiere of "The Red Devil Battery Sign."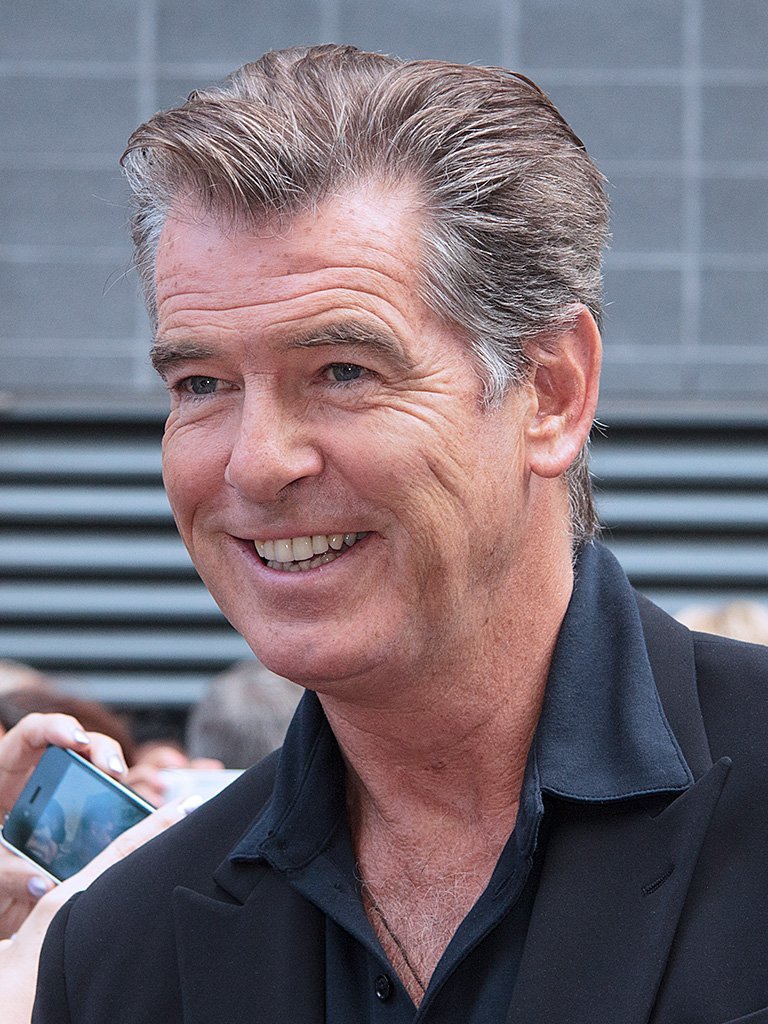 Pierce Brosnan at the 2013 Toronto International Film Festival. | Photo: Wikimedia Commons Images
Brosnan kept working on West End productions and doing some TV and film appearances.
His first wife, actress Cassandra Harris, had a role in the James Bond film "For Your Eyes Only" in 1981.
"During my early years as an actor, Bond was never a desire," said Brosnan. "But when Cassie was playing in 'For Your Eyes Only,' then, of course, it became a joke."
He would make his impersonations of the character while driving Cassie home from work, but still, Bond was never an ambition.
With the money from Cassie's Bond role and a bank loan, the couple made a trip to Los Angeles, where Brosnan was eventually cast as the main character of "Remington Steele." They eventually moved to the U.S, and the series ran for five years.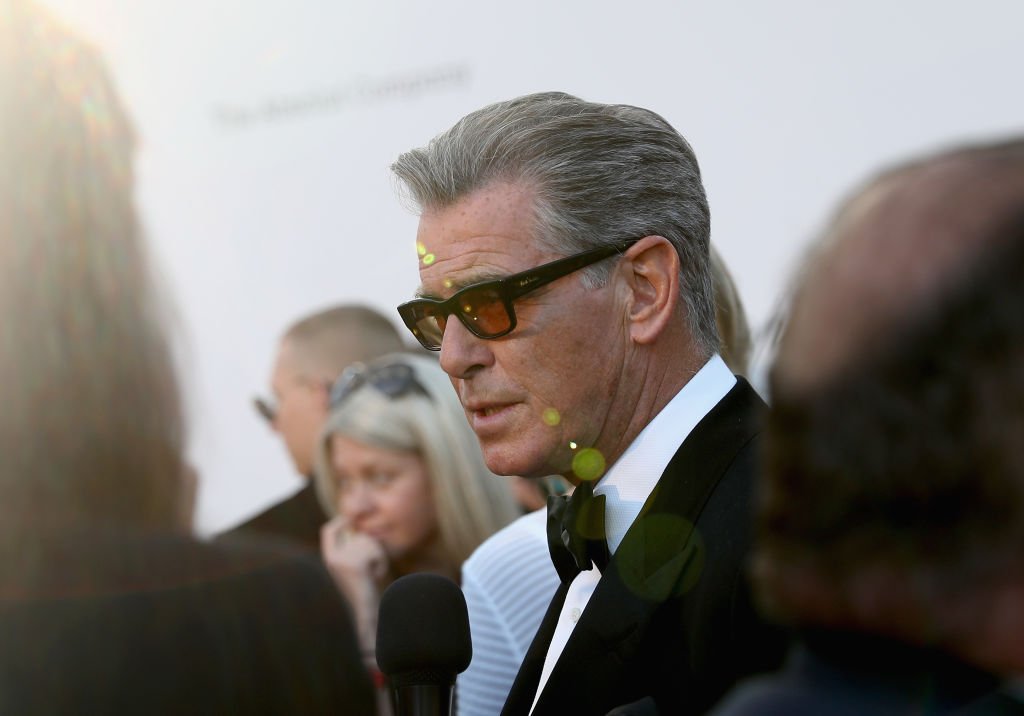 Pierce Brosnan arrives at the amfAR Gala Cannes 2018 at Hotel du Cap-Eden-Roc on May 17, 2018. | Photo: GettyImages
BOND BECOMES A POSSIBILITY
In 1986, after NBC canceled "Remington Steele," the famous Bond producer Albert "Cubby" Broccoli sought Pierce and offered him the role. He did screen and wardrobe tests; he was ready to take the leap.
But his contract with NBC stated he had to wait 60 days to get out of the deal. On the 59th day, NBC decided to renew the series for another season, and Broccoli had to look for his 007 in another place.
"I became the guy who coulda been, shoulda been, might have been Bond," Brosnan recalled of that time.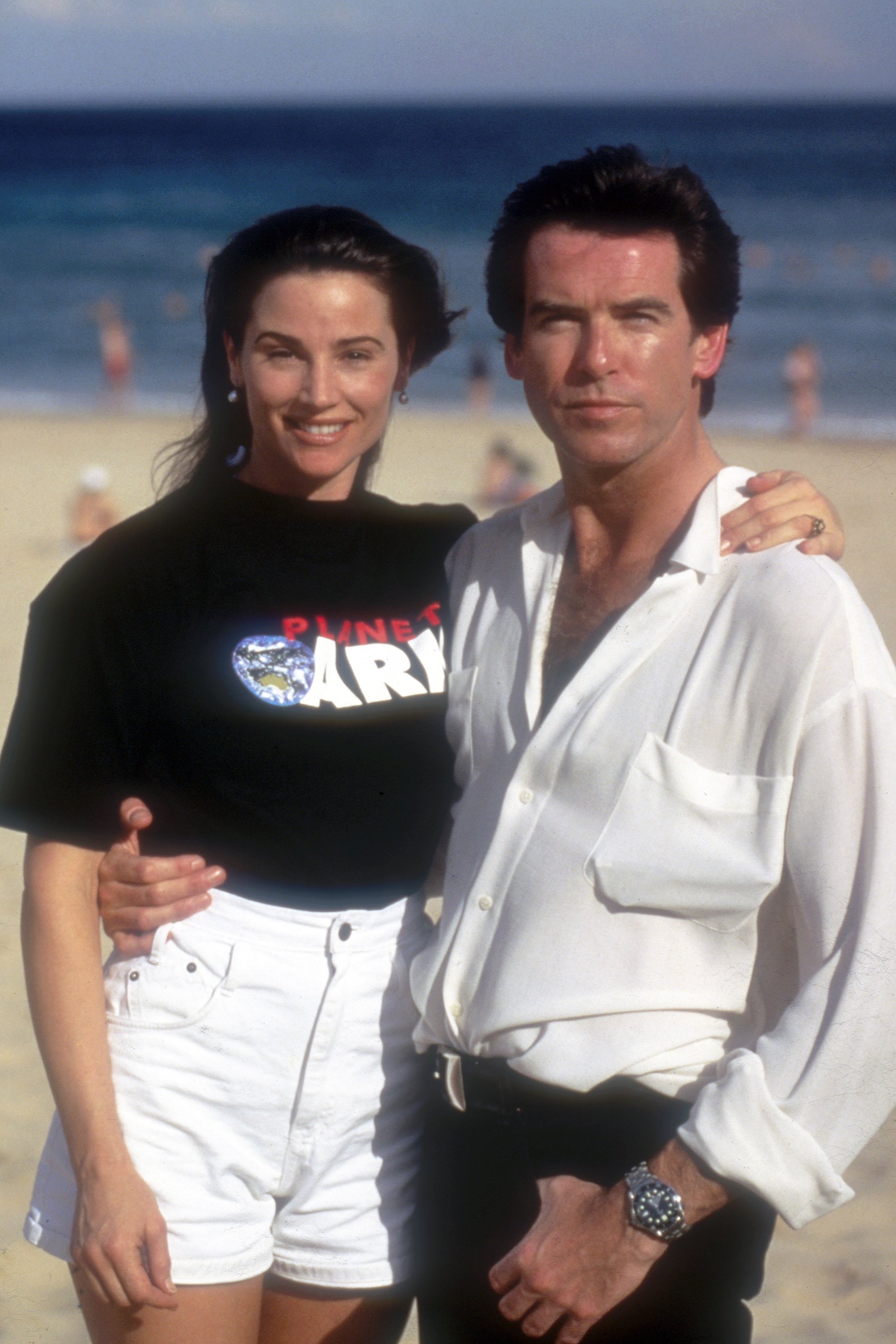 Pierce Brosnan and his girlfriend Keely Shaye Smith at the premiere of his new James Bond film 'Goldeneye' in 1995. | Photo: GettyImages
FOREVER BOND
Eight years later, the Bond role came knocking again, and this time, Brosnan was ready to take it.
He signed a contract for three films, starting with "GoldenEye" and followed by "Tomorrow Never Dies," "The World Is Not Enough," and his goodbye to the series with "Die Another Day."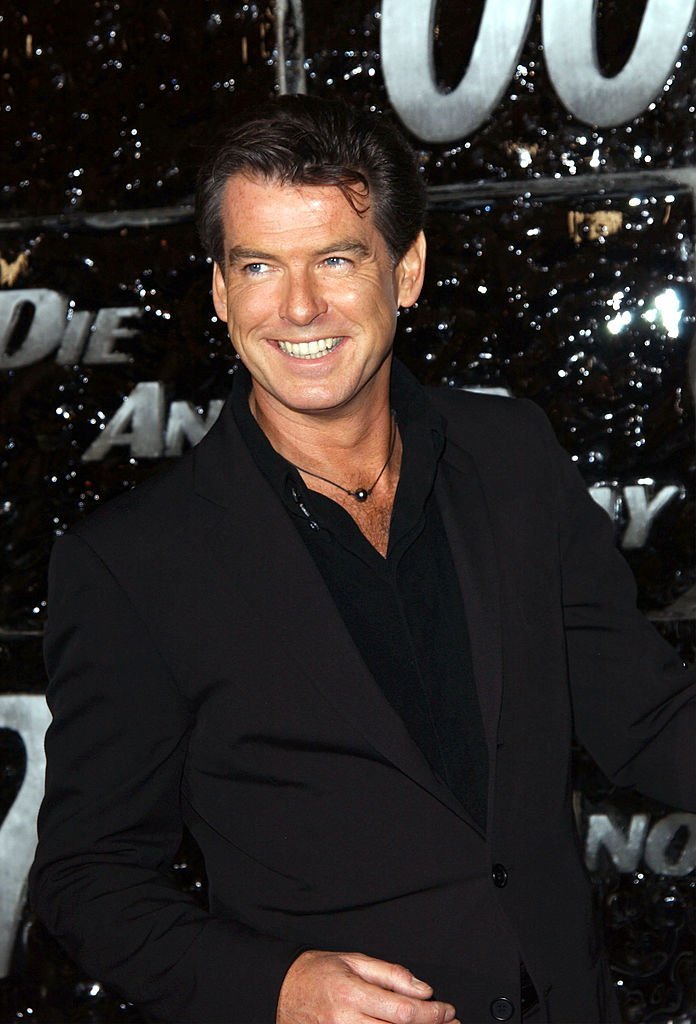 Pierce Brosnan attends a special screening of "Die Another Day" on November 11, 2002. | Photo: GettyImages
Although Bond certainly played a big part in Brosnan's evolution to a worldwide superstar, the now 66-year-old has managed to keep an active role in Hollywood, not only as an actor but also as a producer, activist, architect, and environmentalist.
Please fill in your e-mail so we can share with you our top stories!