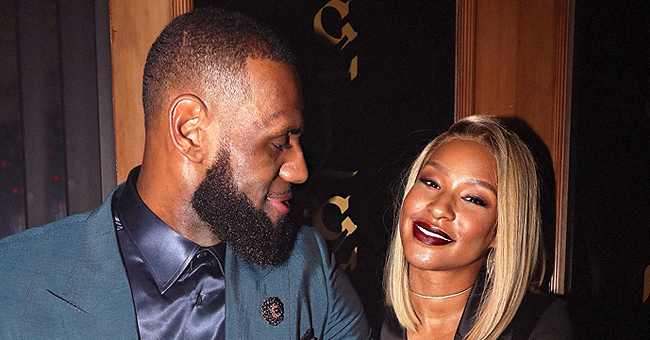 Getty Images
LeBron James Shares Birthday Tribute to His Queen along with Romantic Photos of the Couple
LeBron James took to Instagram to pen a lovely tribute in honor of his longtime partner and wife Savannah who recently celebrated her birthday. The NBA champion also shared several photos of their time together.
Savannah turned 33 on August 27, and LeBron gave a shout-out fit for a queen to the woman who's been by his side for over a decade.
LeBron & Savannah James at the Sports Illustrated Sportsperson of the Year Ceremony on Dec. 12, 2016 in New York City | Photo: Getty Images
The former "Cleveland Cavaliers" player gave fans a closer look into their love with adorable photos, one of which showed LeBron and Savannah enjoying a car ride while another was taken in a private jet.
Still To Come: "I was very scared. I was bawling. But he said, 'It's not going to slow me down, and it's not going to slow you down.'"
Pictures of the lovebirds going in for a kiss and attending events together also made it to the slide, but the real scene-stealer was LeBron's caption.
Proudly referring to Savannah as his queen, the basketball G.O.A.T wrote:
"HAPPY BEAUTIFUL-DAY MY QUEEN!!! Simply THANK YOU! Words can't express my appreciation for you and it's not for everyone else anyways cause they wouldn't understand unless they been around this journey of ours. LIVE.LAUGH.LOVE. ENJOY YOUR DAY to the FULLEST!"
Last year, on Savannah's 32nd birthday, LeBron also reminded his queen that he loved her "from here to the [moon], back to here and then back to the [moon] again." Considering how far these two lovebirds have come, it's not surprising they're still so in love.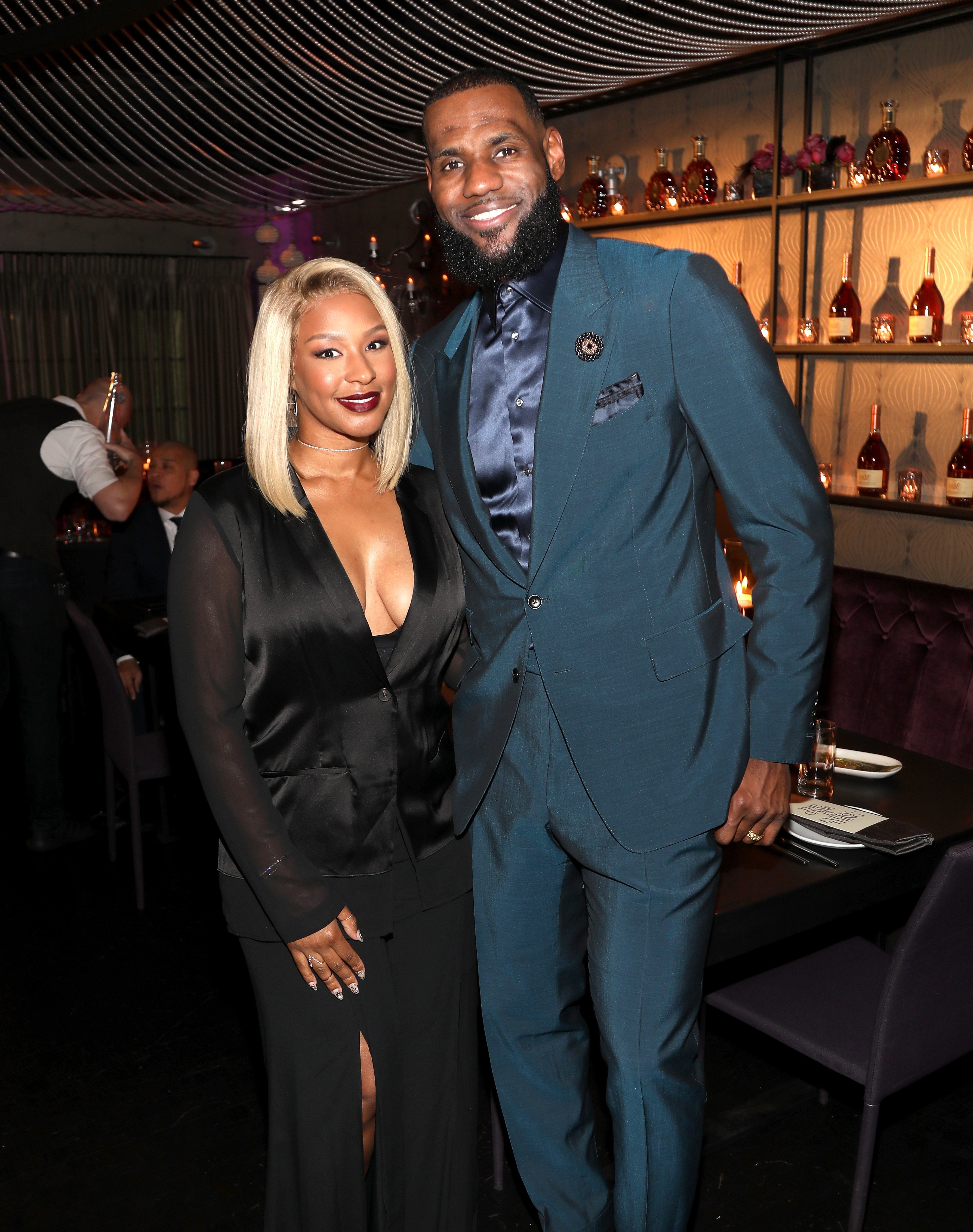 Savannah & LeBron James at the Klutch Sports Group "More Than A Game" Dinner on Feb. 17, 2018 in Los Angeles | Photo: Getty Images
LeBron and Savannah met while in rival high schools in Akron, Ohio. They were only teenagers when they had their first date at a local Outback Steakhouse and have been together ever since.
"I had no idea who he was," Savannah once told Harper's Bazaar of her first meeting with the LA Lakers Power Forward.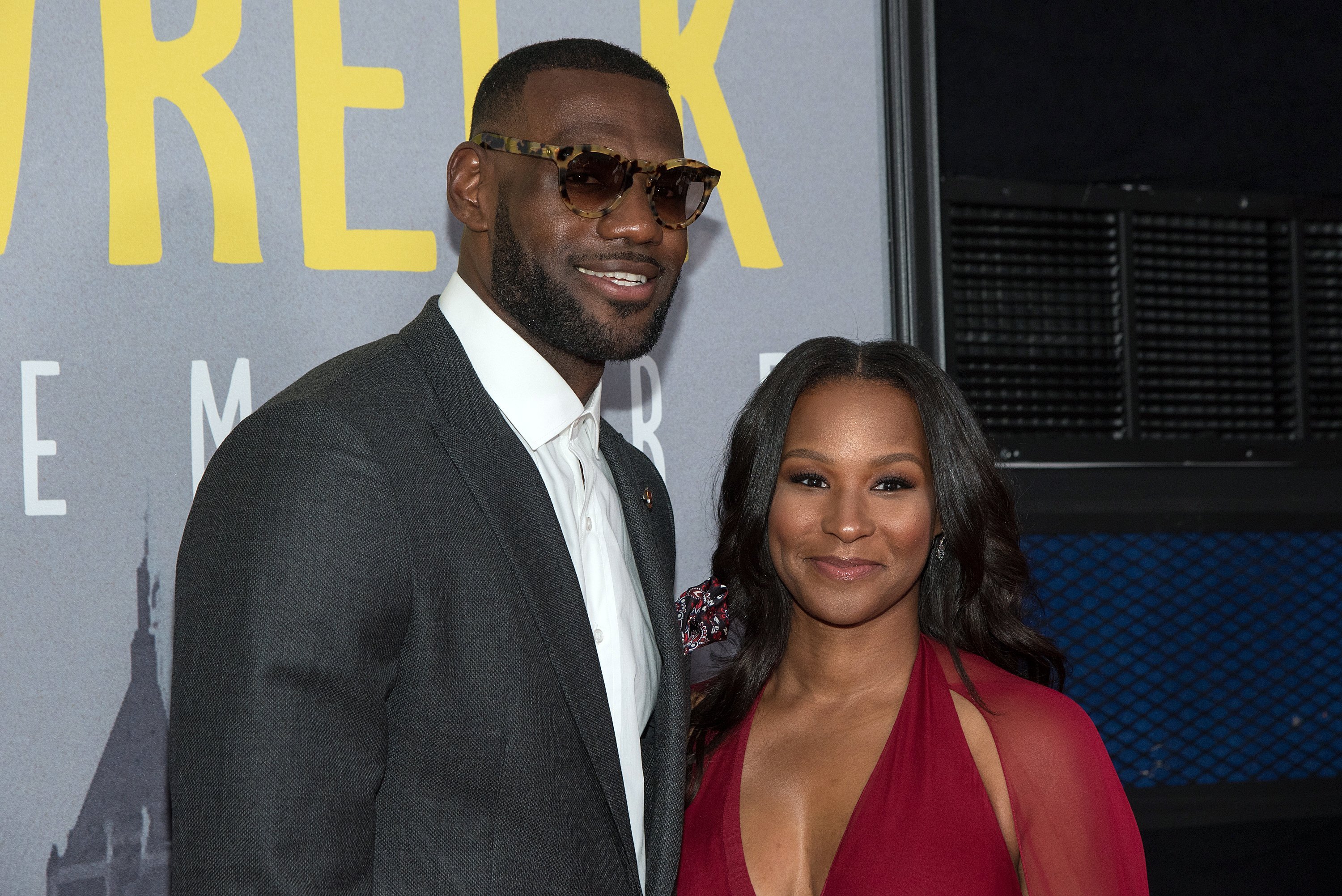 LeBron & Savannah James at the "Trainwreck" New York Premiere on July 14, 2015 in New York City | Photo: Getty Images
In no time, however, the two began dating. Savannah was 16, and LeBron was 17, but when she found out during her high school senior year that she was pregnant, the Ohio native was terrified.
"I was very scared. I was bawling. But he said, 'It's not going to slow me down, and it's not going to slow you down. We're going to keep doing what we have to do.'"
LeBron popped the big question on new Year's Eve 2011 at a party in Miami which also had in attendance now-retired NBA player Dwyane Wade and wife, Gabrielle Union.
Two years later, LeBron and Savannah said their "I Dos" at a lavish but private ceremony in San Diego. According to Deadspin, there were only about 200 guests and Beyoncé and Jay-Z delivered a live performance of their joint hit "Crazy In Love."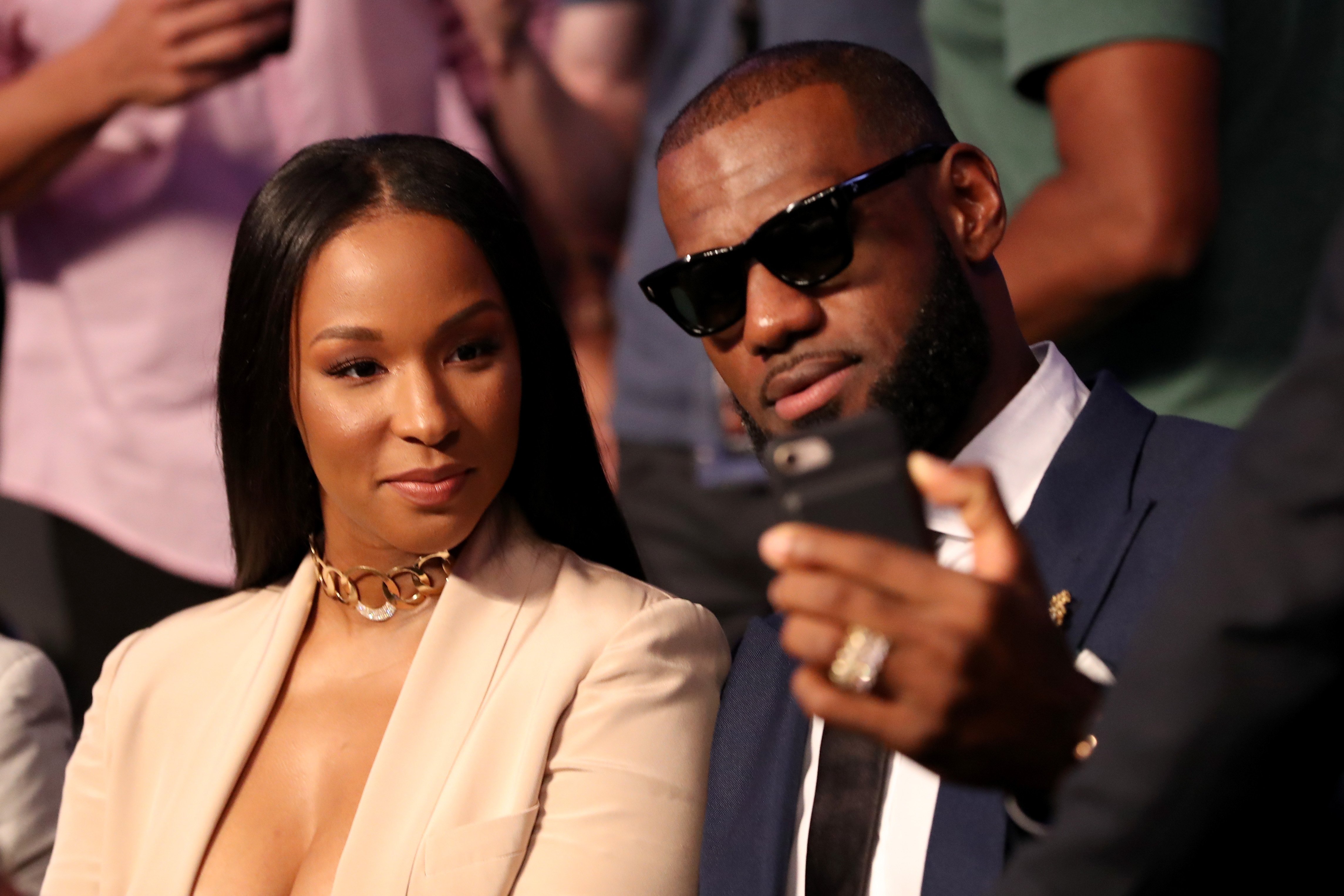 LeBron & Savannah James at the boxing match between Floyd Mayweather Jr. & Conor McGregor on Aug. 26, 2017 in Las Vegas | Photo: Getty Images
Many years down the line now and LeBron couldn't have been more accurate. The couple are proud parents to sons LeBron Jr., 14, and Bryce Maximus, 12, and four-year-old daughter Zhuri Nova.
"He is truly a king to his queen if you will," Savannah said of LeBron in 2017. "He treats me with so much respect — I mean, it's hard to not love him, with the way that he is with me and the kids."
She sure is one blessed woman. Happy birthday Savannah!
Please fill in your e-mail so we can share with you our top stories!