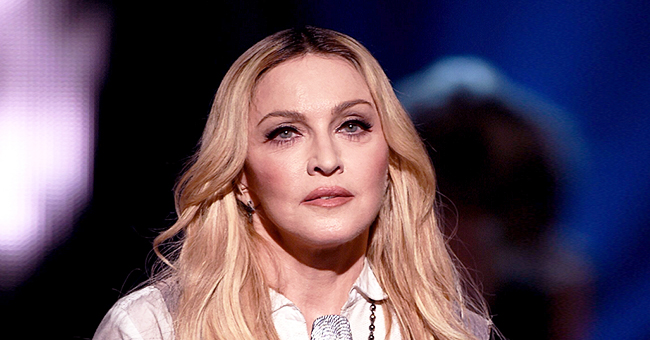 Getty Images
Meet Rocco Ritchie, Madonna and Guy Ritchie's Son
Rocco Ritchie is the biological child from Madonna and Guy Ritchie's 8-year marriage. His life tells the story of teenage rebellion and a journey to self-discovery.
In August 2000, two years after pop icon, Madonna and British actor and director, Guy Ritchie, met, they welcomed their son, Rocco Ritchie, into the world.
Four months later, in December of that same year, the baby boy got christened at Dornoch Cathedral in Scotland, and his parents got married the next day.
Rocco grew up living a life of wealth and privilege. He spent his younger years going on tour with Madonna, and after his parents got divorced in 2008, he remained with the singer.
However, the young man soon got tired of constantly being on the move and in the spotlight, and during his famous mother's "Ruby Heart Tour," he left to spend Christmas with Guy in London.
Rocco refused to return to New York, where Madonna lived at the time, and soon, he found himself at the centre of a high profile custody battle. To the teenager's delight, his father won, and he got to make London his home.
The years that followed saw the teenager get arrested for marijuana possession and display a dislike for his mother on social media. In a 2016 Instagram post by Madonna, where she showed off herself and her adopted children's — David and Mercy — pose, for the then-mannequin challenge, Rocco, commented,
"I'm so glad I do not live there any longer."
In a fortunate twist, the young man has outlived his teenage rebellion, and in 2017, he enrolled at the Parson's School of Design in New York. He is currently pursuing a career as a model and an actor, and starred in the production of, "I'm Going to Tell You a Secret."
Last year, Rocco turned 18, and his mother shared a video on Instagram, of him diving from a cliff into the ocean. The young man has five siblings from his mother's side, and the "Papa Don't Preach" singer calls them, her "Greatest gifts
On 2018 Thanksgiving Day, Madonna alongside a photo of herself and her six children — Lourdes, Rocco, David, Mercy, Stella, and Esther — wrote,
"What I am most thankful for! My children have led me down roads and open doors, I never imagined I'd walk through." She continued, "Fame, fortune, records broken, could never equal that which I treasure, and value the most."
Despite the tumultuous years, Rocco knows Madonna and Guy love him, and that's more important to him than the life of privilege he has.
Please fill in your e-mail so we can share with you our top stories!