AGT Judge Simon Cowell Is Loving Dad to Eric Whom He Shares with Partner Lauren Silverman
Simon Cowell has opened up about fatherhood for the first time since the birth of his son Eric with girlfriend Lauren Silverman.
Cowell and Silverman welcomed their first child together in New York City in February 2014.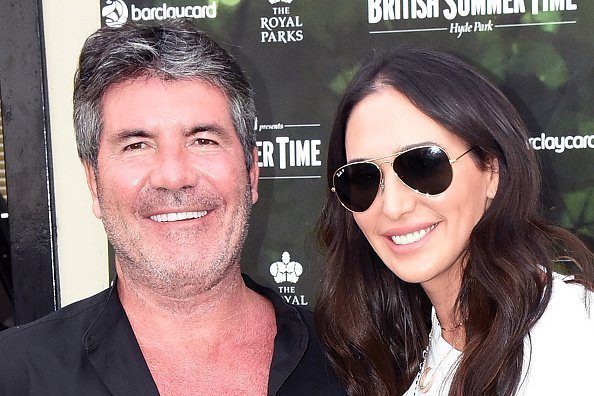 In an interview with Extra, the "America's Got Talent" judge said, "Phone rings at half passed five in the morning. So we had to find a flight, which we did, and I got there with two hours to spare."
Cowell added, "I held him within five minutes of him being born. I actually said to Lauren beforehand, 'What if I like the dogs more than him?' And she said, 'You're gonna be absolutely fine.' And then literally within seconds of him being born, I got it! I was born to be a dad!"
Cowell was so overwhelmed at the time. He immediately took to Twitter to announce the birth of Eric.
"Very happy to say Eric was born at 17.45pm. Healthy and handsome," he wrote.
In another tweet, he said that "Lauren in great shape. Thanks for all of your kind messages."
He likewise revealed that he named the child after his late father, Eric Selig Phillip Cowell, who died in 1999.
It has been reported that Cowell and Silverman began dating in 2013. Silverman's husband, Andrew Silverman, filed for an at-fault divorce in July 2013.
Silverman cited adultery by his wife and naming Cowell as a co-respondent.
Two weeks later, the news of the divorce filing became public when it was broadly revealed that Cowell and Silverman were expecting a child together. 
"There are a lot of things I will eventually clear up when the time is right, but I really have to be sensitive because there's a lot of people's feelings involved here," Cowell said at the time.
The Silvermans settled their divorce out of court in August 2013, which empowered Cowell to abstain from being called as a witness in the divorce processes. 
Before meeting Silverman, Cowell was engaged to Mezhgan Hussainy, a makeup artist. However, the two broke off their engagement in September 2011, according to PEOPLE.
From December 2012 to February 2013, he also dated Carmen Electra.