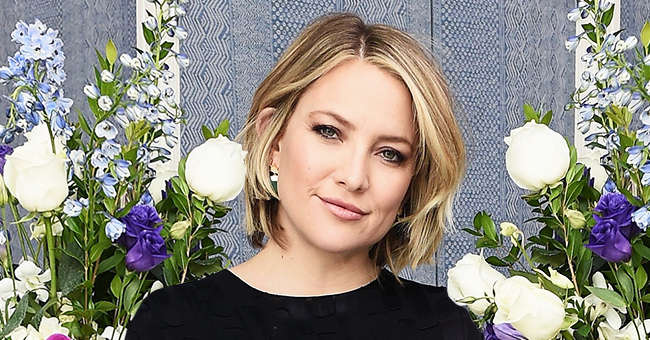 Getty Images
Goldie Hawn's Daughter Kate Hudson Joked Her 3 Kids Feel like 3,000 Children in Grazia Interview
Kate Hudson might have only three children, but she sometimes feels like she has 3,000. The actress revealed this and more in a recent interview.
Actress, Kate Hudson, recently branched out into the world of fashion design, with her new clothing line, HappyXNature. But while she's celebrating her new business venture, it's her children, Ryder, 15, Bingham, 8, and 10-month-old Rani Rose that hold the centre stage.
"I wish there was a perfect balance, but the truth is there's not. I just take it day by day."
The "Mother's Day" star went on to explain that she examines herself daily to ensure she does not burn out, and ensure she feels good, mentally, and physically. She said,
"I just started to check in every day," and asks herself, "Am I Okay? Am I burning out the candle on both ends?"
"Am I spending enough time with my, you know, 3,000 children," acknowledging, "We are all doing the best we can, you know."
The mum-of-three not "3,000," also applauded her partner, and the father of her last child, Danny Fujikawa, for being a supportive and amhands-on dad.
The "Almost Famous" actress who once described herself as a "Messy mum," also called Fujikawa "Great, helpful, available, and wonderful," stating that they make the perfect team.
Hudson equally tries to be as available as she can for her children, admitting in a past interview that there are times when she feels a "Mum of the Year" award should be given to her, and at other times, "Worst mum of the year," is more appropriate.
However, through these feelings of triumph and self-doubts, the "Fools Gold" star ensured that her children have a good and healthy home life.
In April 2018, during an appearance on GMA, the Academy Award-nominated actress said she learned from her mum, Goldie Hawn, never to say something bad about her children's father in front of them.
Hudson puts her children's wellbeing above personal feelings.
While her home might be chaotic at times with a new baby, her eldest son steps in to help, and everyone is happy with the life they have. The "How To Lose A Guy In Ten Days," star is in a great place with her children, and wouldn't trade any of them for anything.
Please fill in your e-mail so we can share with you our top stories!