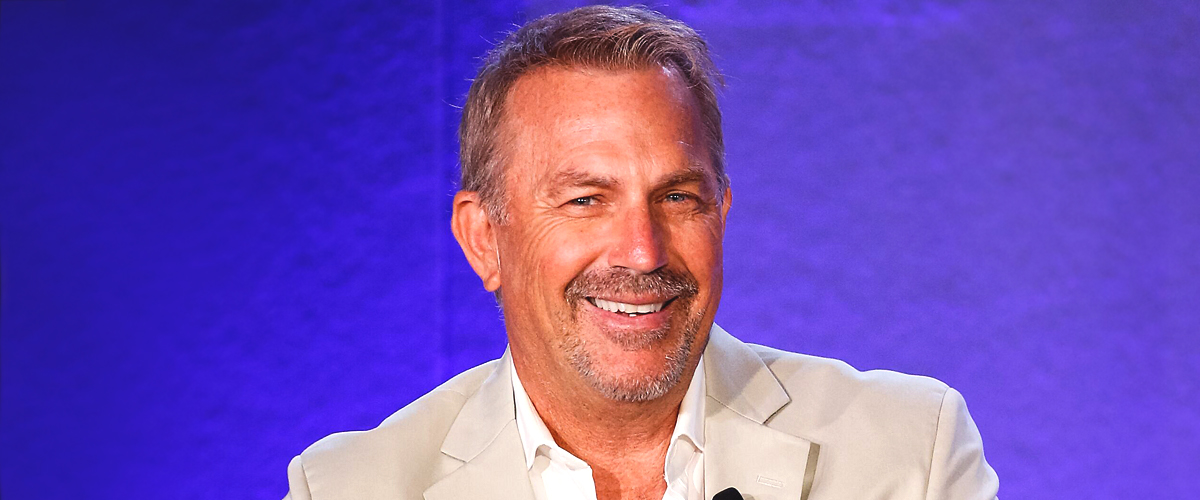 GettyImages
Kevin Costner's Daughter Lily Is All Grown up and Has a Charming Voice
Kevin Costner's second-eldest daughter, Lily, is all grown up and like him, inherited a passion for the arts. Lily has tried her hand in acting, but her true vocation lies in music, and now she's pursuing her dream of being a singer.
Lily Costner is not only a beautiful woman with a naturally charming personality; she also has a sweet voice that has captured her father's fans with ease.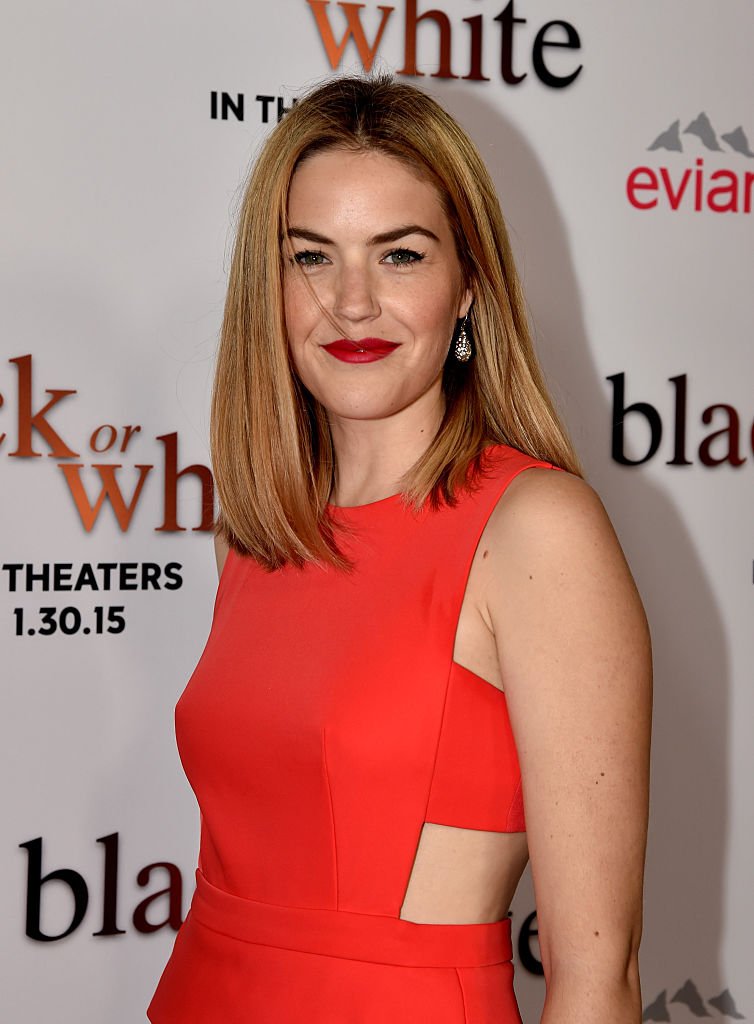 Lily Costner arrives at the premiere of Relativity Media's "Black Or White" at the Regal Cinemas L.A. Live on January 20, 2015. | Photo: GettyImages
Here's everything you need to know about this beauty.
FAMILY LIFE
The 33-year-old is the second daughter of Kevin Costner and his first wife, Cindy Costner. They were married from 1978 to 1994.
Lily has two full siblings, sister Annie, 35, and brother Joe, 31.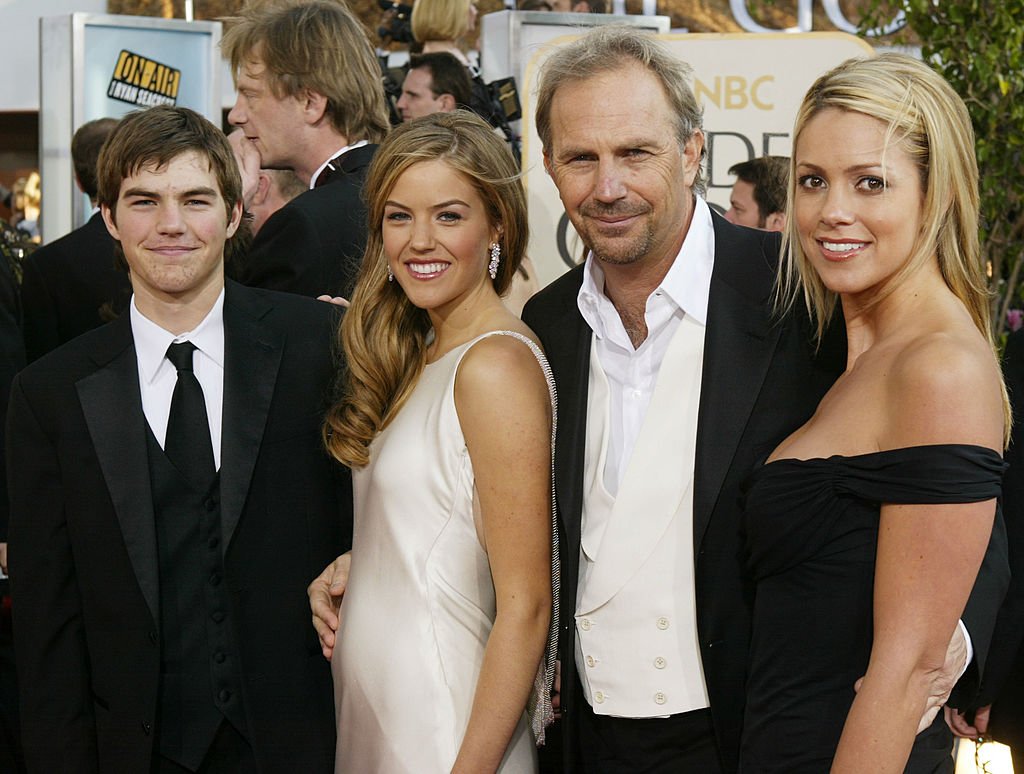 Kevin Costerwith his son Joe, daughter Lily and fiance Christine Baumgartner at the 61st Annual Golden Globe Awards on January 25, 2004. | Photo: GettyImages
She also has younger half-siblings, Liam, from her dad's relationship with Bridget Rooney, and Cayden, Hayes, and Grace, whom Kevin shares with his current wife, Christine Baumgartner.
Talking about his blended family and how his eldest kids had to get used to having much younger siblings, Kevin told Mom.Com that there's always a bit of jealousy at play.
"As these children interact together, there's always this little bit of Do you care for us now as much as you do them?' — that's just a natural thing that happens, and you have to talk about how big love is," he explained.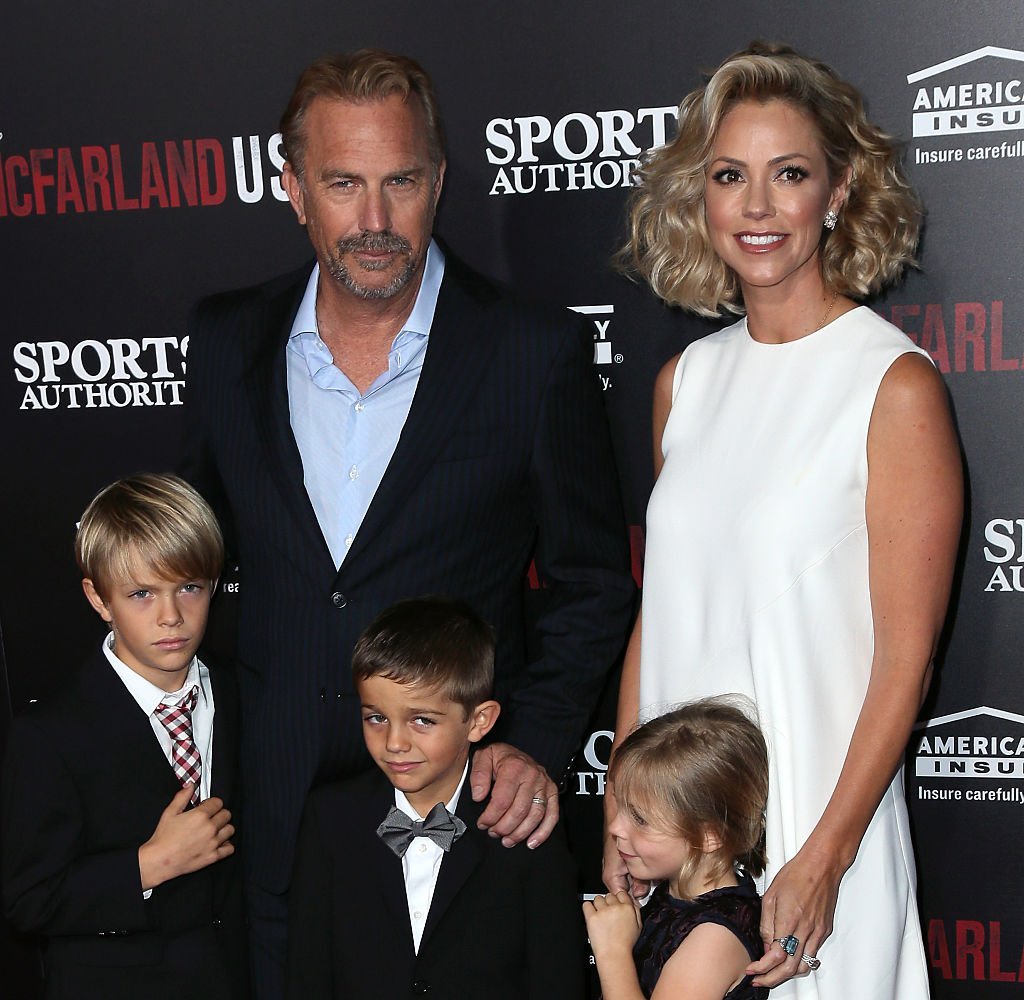 Kevin Costner, wife Christine Baumgartner and children attend the premiere of Disney's "McFarland, USA" on February 9, 2015. | Photo: GettyImages
And continued:
"I basically reminded [my older kids] that they were going to have twice as long with me on this planet. I said, 'Look, they're not going to have what you had,' and at that point, they all just embraced each other."
LILY'S CAREER IN HOLLYWOOD
Lily first dipped her feet in the acting pool when she was 9-year-old and appeared in the 1995 comedy-drama film "The Babysitter Club."
Two years later she had a small role on her father's film "The Postman," and that was her last role on the big screen for a while.
Then, in 2004, Lily was chosen as Miss Golden Globe—a title that was changed to Golden Globe Ambassador last year.
The tile is often given to the children of renowned figures in Hollywood, and their job is to hand the awards and walk the guests into the stage.
"Miss Costner, who is honored to have been selected, has weighed the implications of accepting this position," read a statement released by the Hollywood Foreign Press Association at the time.
"She has chosen this opportunity as a means to express her serious commitment to the entertainment community -- a career decision she has made after learning about and appreciating all aspects of the industry and one that she makes with firm dedication."
Costner, on the other hand, said he was proud knowing that Lily decided to accept the job after carefully considering her options, adding that it would be an "extraordinary experience" for Lily and all of her family and friends who watched her grow up.
FOLLOWING THE REAL DREAM
Although Lily had a knack for acting in her childhood, with time, she discovered her real passion for music.
She first started performing with her father's band, Kevin Costner & Modern West, often hopping on the stage with the "Dance with Wolves" star to sing a duet and showcase her powerful vocals.
Lily has also collaborated with other artists.
She sang "Silent Night" with country singer Trace Adkins at the CMA 2013 Country Christmas, and collaborated with the Connecticut-based rock band The Alternate Routes on the title track of their 2015 album "Nothing More."
In 2013, she sang "Oh, Malley-Mae" live at the Grand Ole Opry with her father's band backing her up.
And in 2014, Lily made a special guest appearance on the film "Black or White," starred and produced by her father, as a church singer. Her performance of "Long As I Can See The Light" earned her praises from fans and the media.
KEVIN COSTNER'S ON LILY'S TALENT
Talking to the Huffington Post about his children in 2017, Kevin Costner had only words of praise for Lily, whom he described as "an amazing singer and songwriter."
The actor stated that Lily has all the potential to become a massive star if that's what she wants, but said he's not sure if she would go down that path.
"Lily's way is not to knock doors down. I think she wants a quality of life," Costner said. "She's seen the quality of life that we've had and sometimes the idea of stardom, I think, is a mystery to her."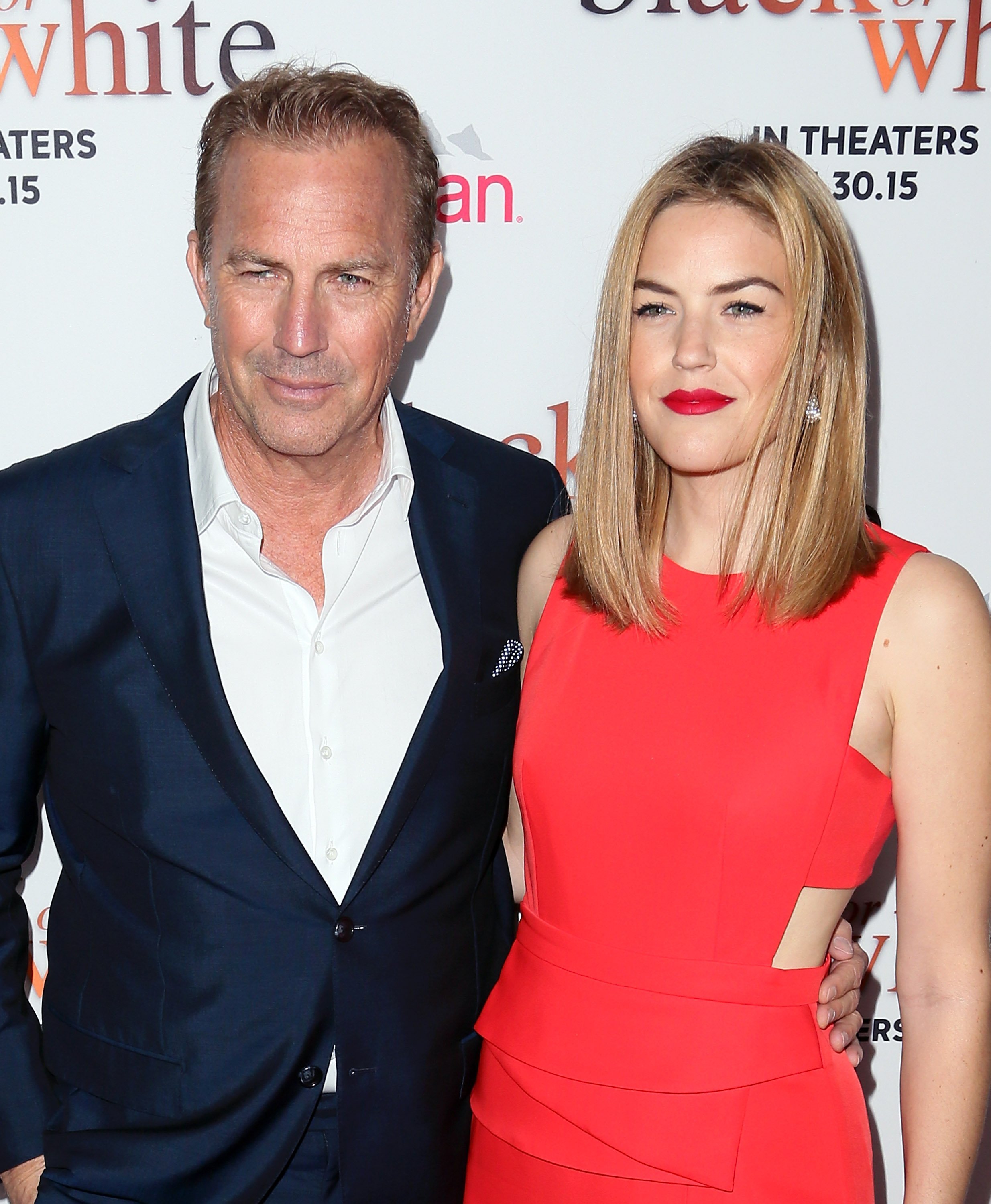 Kevin Costner and daughter Lily Costner at the premiere of "Black or White" on January 20, 2015. | Photo: GettyImages
The proud dad explained that Lily is content with performing, and she's not the kind of person who would try to go "faster and larger" to become a star.
"She has an amazing talent. Does she want to give it to the world? I don't know," he said.
Luckily, it seems like Lily has decided to share her talent with the world, and she's currently recording what will be her first studio album, as she let her Instagram followers in recent posts.
With her talent and Kevin's support, Lily will surely succeed.
Please fill in your e-mail so we can share with you our top stories!