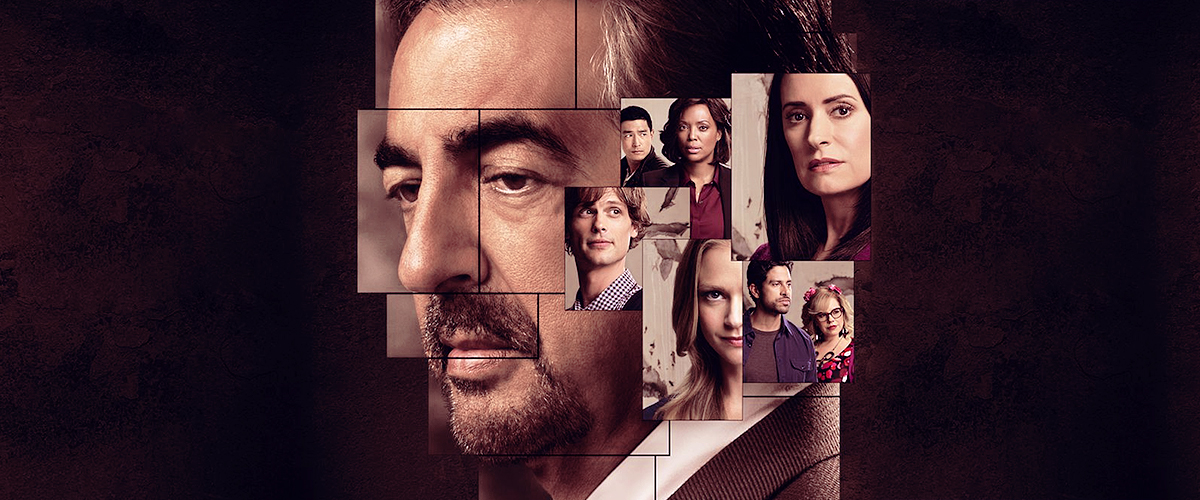 facebook.com/CriminalMinds
Layoffs, Pregnancy, New Opportunities: Why Shemar Moore and Other Key Stars Left 'Criminal Minds'
CBS's "Criminal Minds" has had an incredible run on TV since its debut in 2005. With more than 300 episodes and 14 seasons, the cast of the show has gone through some major changes. Find out why some of the key members of the BAU left the popular show.
"Criminal Minds" will come to an end after its 15th season and fans have been wondering if some of the old cast members of the series will return for a special appearance on its final episodes.
Some of the most beloved characters like Shemar Moore's Derek and Thomas Gibson's Aaron Hotchner are no longer on the show.
And while some of the actors left in good terms with their co-stars and production crew, others faced some controversy.
Here's a list of the cast members who left "Criminal Minds" and their reasons to do so.
SHEMAR MOORE – DEREK MORGAN
Moore's departure was, perhaps, the most shocking and hurtful for both fans and the cast of the series.
Derek, known for his intrapetrous attitude, courage, and his adorable relationship with "baby girl" Penelope Garcia—played by Kirsten Vangsness—was one of the most beloved characters on the series since season 1.
Moore left the show after season 11, claiming he wanted to pursue other career opportunities and focus on his personal life too.
"I wanted to see what the next chapter of my acting career is and also have a little balance so I could pursue other avenues of my life," he told TV Guide. "I want to get married, and I want to have kids, I want to travel."
Shemar is now starring on the series "S.W.A.T" but returned to "Criminal Minds" on the season 12 finale, and once more in season 13.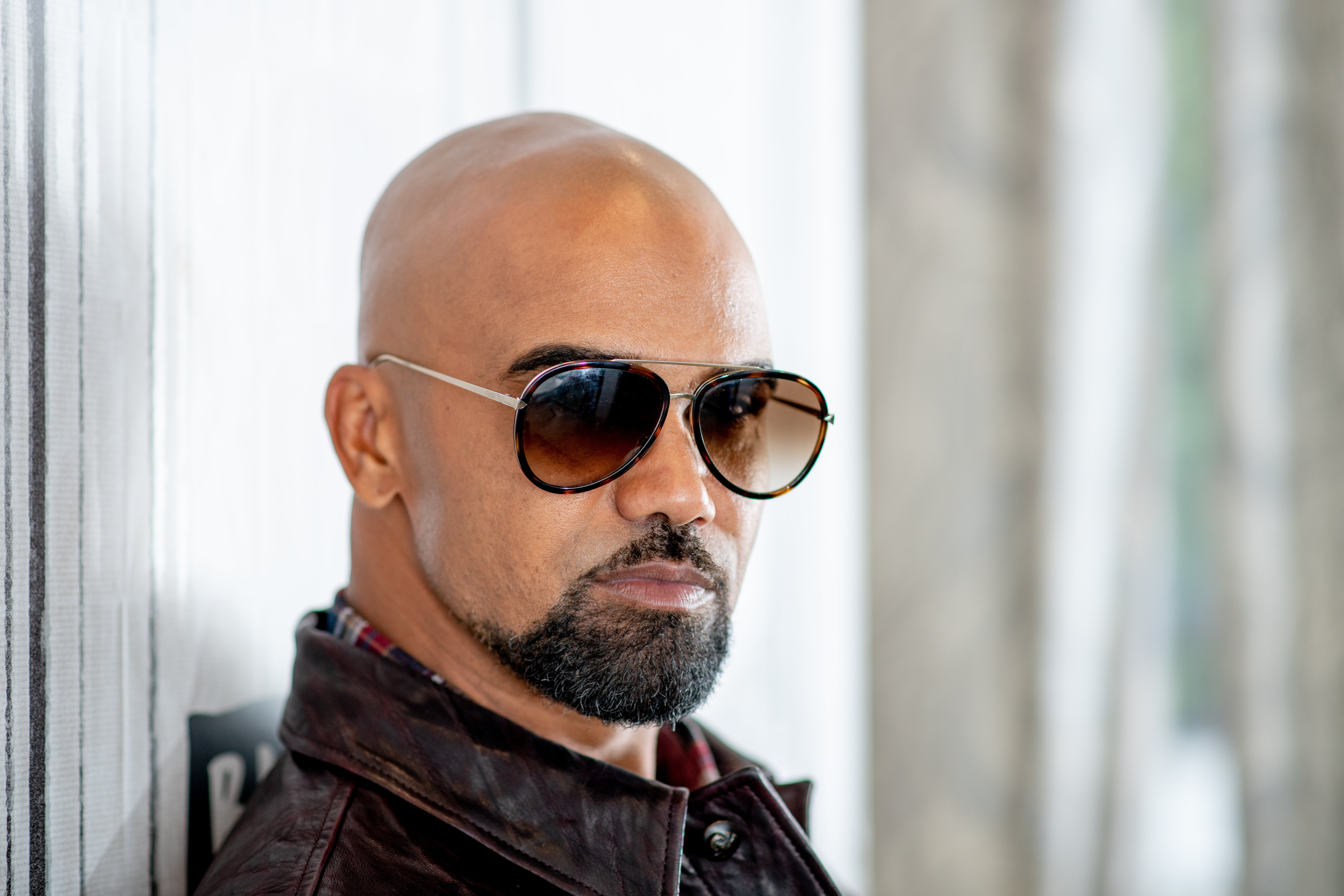 Shemar Moore discusses "S.W.A.T." with the Build Series on September 20, 2018. | Photo: GettyImages
THOMAS GIBSON AS AARON HOTCHNER
Thomas was one of the original cast members of the show.
His character Hotch was the BAU unit chief and former senior supervisory special agent for eleven seasons.
Then, while they were shooting season 12 in 2016, Thomas got into a physical altercation with a writer of the show and, according to reports, kicked the man.
Although Thomas initially received a two-episode suspension, producers eventually decided to fire him altogether.
On the show, Hotchner and his son were placed on the witness protection program, which is why he had to quit his job at the BAU.
"I love Criminal Minds and have put my heart and soul into it for the last 12 years," Gibson said in a statement to The Hollywood Reporter at the time. Adding:
"I had hoped to see it through to the end, but that won't be possible now. I would just like to say thank you to the writers, producers, actors, our amazing crew, and, most importantly, the best fans that a show could ever hope to have."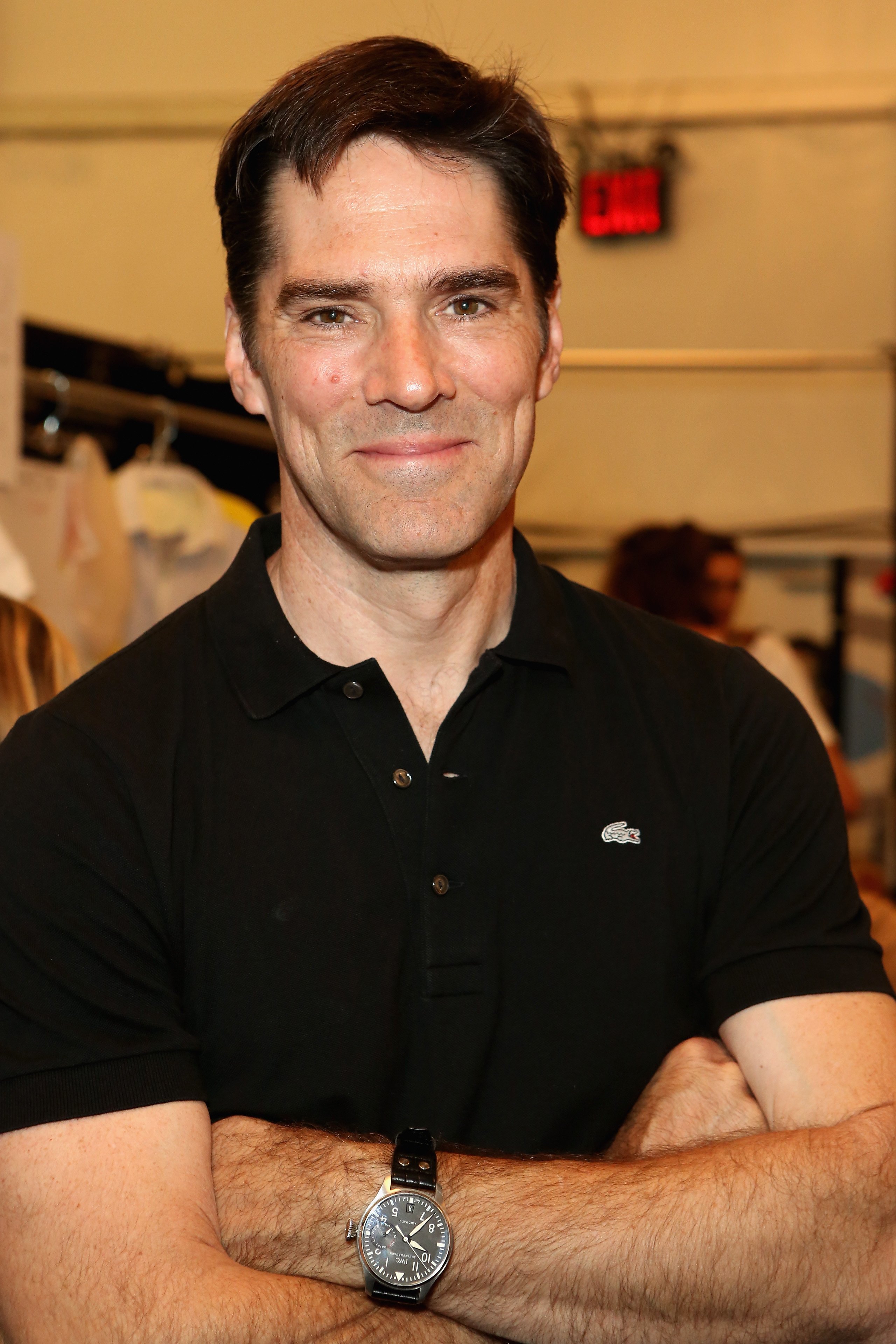 Thomas Gibson at the Mercedes-Benz Fashion Week on September 8, 2012. | Photo: GettyImages
MANDY PATINKIN AS JASON GIDEON
Patinkin was on the show from season 1 to season 3 and gave life to Jason Gideon, a Senior supervisory special agent, and former BAU unit chief.
The "Homeland" star left the show after season 4 citing "creative differences."
"Due to creative differences, Mandy has asked not to return to Criminal Minds this season," said a rep for the actor in 2007.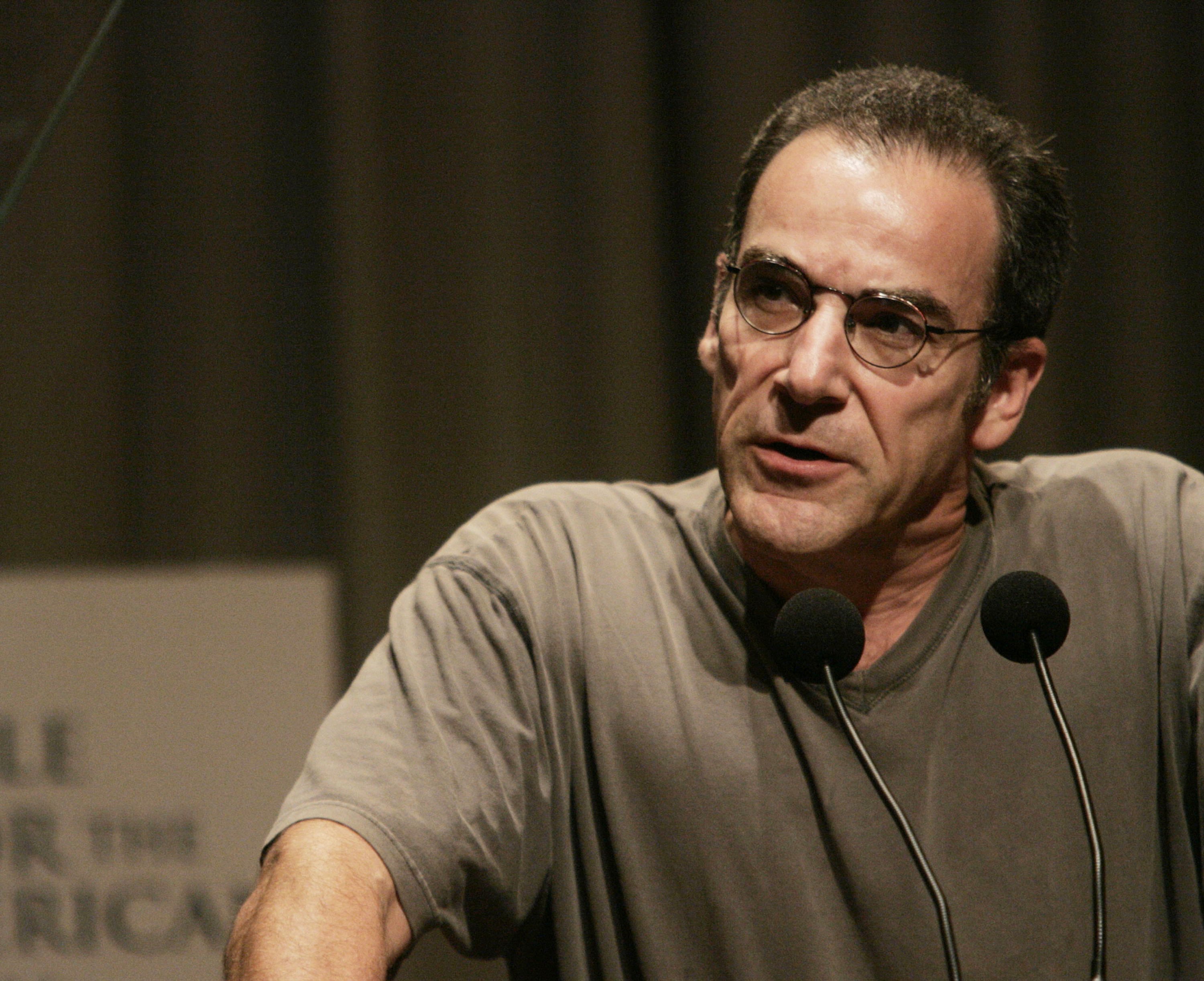 Mandy Patinkin attends a reading of the U.S. Constitution at Cooper Union in September 1, 2004. | Photo: GettyImages
And although Patinkin tried to keep things amicable, one of the showrunners at the time issued a statement suggesting things weren't left off in the best terms, saying,
"Everyone involved in the show has for two years bent over backward to give him ANYTHING he wanted."
Five years later, Patinkin referred to "Criminal Minds" as his "biggest public mistake."
"I thought it was something very different. I never thought they were going to kill and [abuse] all these women every night, every day, week after week, year after year. It was very destructive to my soul and my personality." Patinkin said of the show.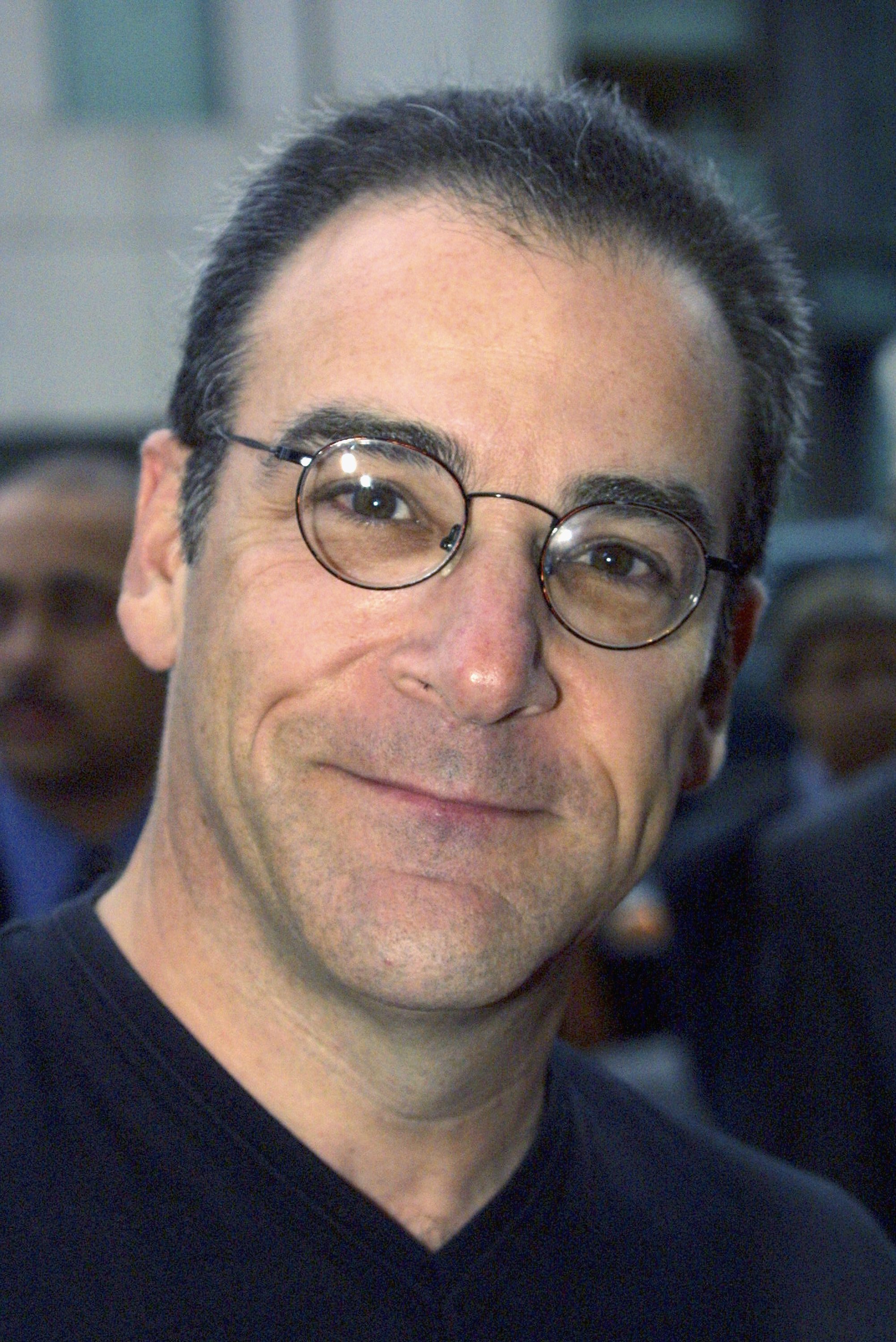 Mandy Patinkin at the premiere of "Dead Like Me" at the Academy of Motion Pictures Arts and Sciences on June 19, 2003. | Photo: GettyImages
PAGET BREWSTER AS EMILY PRENTISS
Page came into the show on season 2 to fill the gap of Elle Greenaway, played by Lola Glaudini, a character that people has a hard time remembering.
Page's role as Prentiss has been detrimental to many plots of the show, and she quickly became a fan favorite.
Brewster had a break in season 5 and then decided to leave the show on season 7 to pursue other opportunities.
"After six wonderful years playing Emily Prentiss, I have decided it's time for me to move on," she said in a statement. "As much as I will miss my Criminal Minds family, I am excited about the future and other opportunities."
However, Paget kept making special appearances through seasons 9 and 11 and later returned full time on season 12. She is currently is the Unit Chief of the BAU.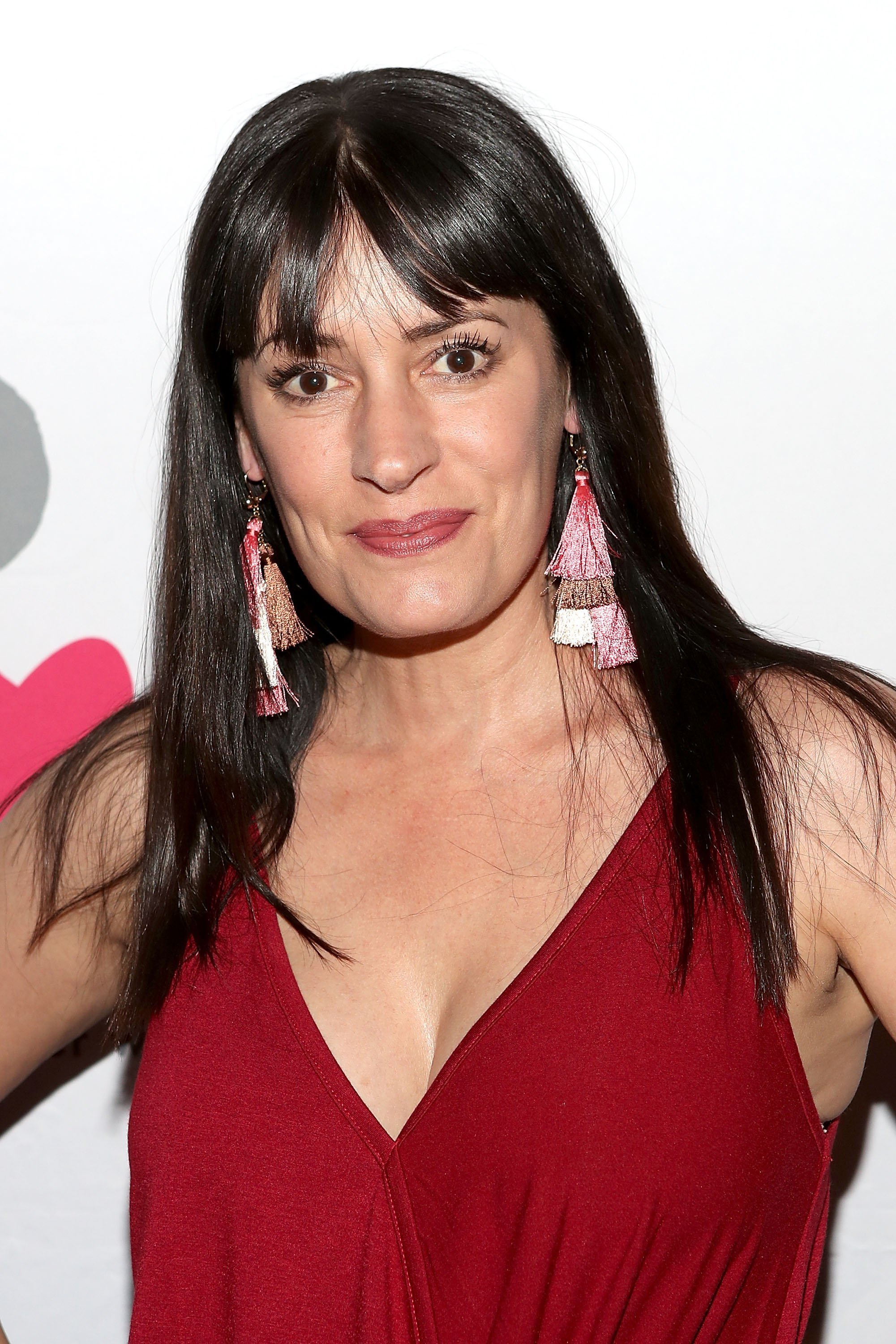 Paget Brewster attends Pablove Foundation Benefit at Largo At The Coronet on September 24, 2017. | Photo: GettyImages
A.J COOK AS JENNIFER JAREAU OR "JJ"
Although A.J Cook is now back on the show, there was a time when she was fired abruptly after a cost-cutting move from the showrunners.
Cook played JJ, a supervisory special agent, from season 1. But after season 5 it was announced that her contract was not renewed, and the decision didn't sit well with fans of the show.
"It felt like a breakup with a guy. It happened out of nowhere. And it was an "It's not you, it's me" sort of thing," Cook told TV Guide of her departure. "You think, 'What did I do?' It's been a rollercoaster ride, but I just had to put one foot forward and keep moving."
Eventually, the showrunners succumbed at the fans' pressure and brought Cook back for season 7.
"Their outpouring of support really blew me away. That's definitely the silver lining to being let go," Cook said of the fans' support. "The fans really let me know how they felt, and I guess they really let CBS know too."
Cook has been a regular on the show since then.
JENNIFER LOVE HEWITT AS KATE CALLAHAN
Although Love Hewitt had a short stint on the show, the inclusion of such a high profile actress in the first place was a boost rating move for the show.
Kate Callahan, an undercover agent and supervisory special agent, was first introduced in season 10.
Like the character, Hewitt was pregnant and eventually left for maternity reasons before season 11.
Although most characters have come and gone, these are the ones fans were mostly mad or excited about.
"Criminal Minds" season 15 will air in the fall this year.
Please fill in your e-mail so we can share with you our top stories!