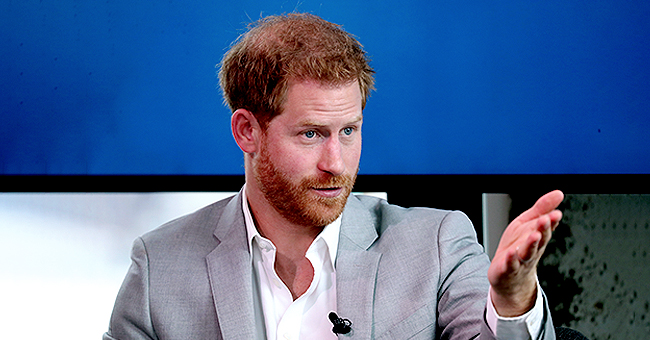 Getty Images
Prince Harry Presents New Travel Program in Amsterdam that Aims to Improve Eco-Friendly Tourism
Following the furor from different quarters that trailed Prince Harry's use of a private jet on his getaway trip to Sir Elton John's home in Nice, France, the Duke of Sussex has launched a new travel initiative which seeks to improve eco-friendly tourism.
He also defended him and his family's use of the private jet.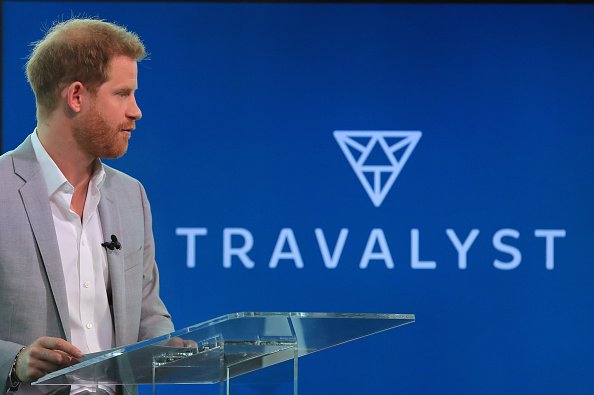 The Duke of Sussex speaking at the A'DAM Tower in Amsterdam during the launch of a new travel industry partnership | Photo: Getty Images
The Duke and Duchess of Sussex, through their charity foundation, Sussex Royal, have come up with a new venture that would change the world of travel and tourism for better. The Duke was on hand to give a speech in Amsterdam, highlighting the many benefits the initiative, called "TRAVALYST" would bring.
TRAVALYST EXPLAINED
Travalyst is an initiative which will encourage travel providers to come together and work to improve upon the practices that exist in the travel industry. They would also offer protection to venues visited, and ensure that local communities benefit economically.
While making his speech at a news conference in Amsterdam, Prince Harry alluded to the fact that he wasn't a tourist or business expert but has through travel experience noticed that something was alarming about the special relationship that existed between the community and the environment.
He explained that something was missing in that relationship and that he would use his platform, through Travalyst to seek solutions to it.
He further explained that the new travel initiative has an unmatched power to open the minds of people to new and different cultures, experiences, while also ensuring that they have a deeper appreciation for what the world has to offer.
Travalyst, will among other things, aim to promote the use of cleaner aviation fuel, ensure that people's experiences during travel are centered on sustainability, and also educate tourists on the impacts of their actions on the places they visit.
An Instagram post released on Prince Harry and Meghan's official page, Sussexroyal said that Prince Harry would head Travalyst, with full backing from leading travel and booking companies like Booking.com, Ctrip, Skyscanner, TripAdvisor, and Visa.
PRINCE HARRY DEFENDS HIS FAMILY'S USE OF PRIVATE JETS
The Prince took the opportunity of the news conference to defend his family's use of private jets. It will be recalled that the Royal Family faced criticism from some quarters after he and his family flew to the Nice, France home of Sir Elton John on a private jet.
Apart from that trip, they had also embarked three other private jet trips that month. Prince Harry explained that he has spent 99% of his life traveling by commercial flights (his trip to Amsterdam was on a commercial plane), but that sometimes situations could arise where the safety of his family would best be ensured by flying in a private jet.
The Prince hopes that his Travalyst initiative, which he has been working on for over two years would encourage people to make more choices that would be beneficial to the environment while also ensuring that local communities in Tourist areas would benefit economically.
Please fill in your e-mail so we can share with you our top stories!