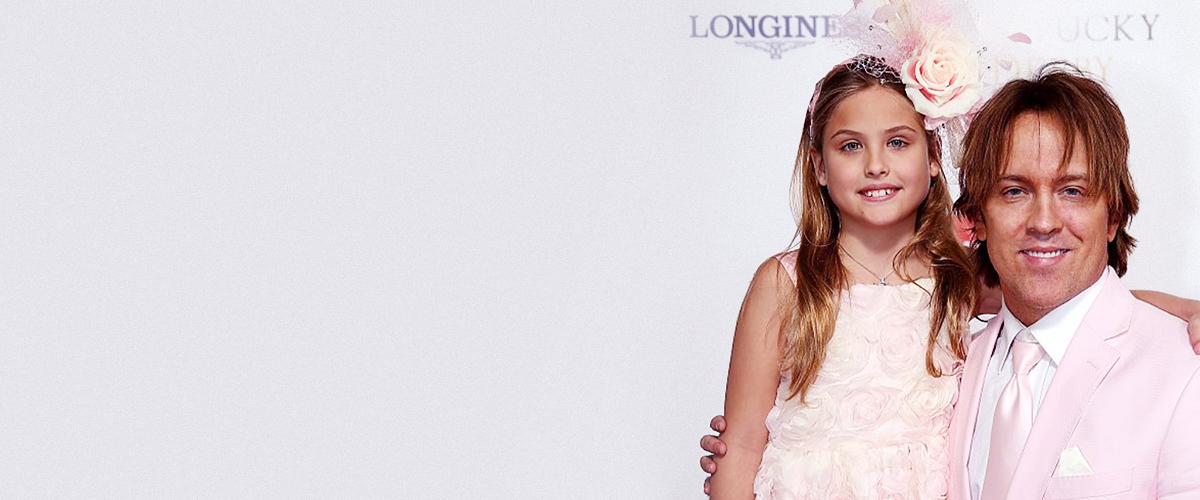 Getty Images
All the Details about Anna Nicole's Smith Daughter Who's Nearly a Teenager

The daughter of the late Anna Nicole Smith is nearly a teenager and her father is doing his utmost best to keep her life drama-free. She's already been through so much.
When Anna Nicole Smith died at just 39 on February 8, 2007, the messy aftermath of her questionable lifestyle fell onto her only daughter Dannielynn.
Smith's career background
Smith was a former stripper who became a big name after winning Playboy's Playmate of the Year in 1993. She went on to get modeling work and be a spokeswoman for diet company TrimSpa.
She became a reality star in 2002 with "The Anna Nicole Show" which lasted only 27 episodes. On the show, we saw Smith as well as her son, Daniel Wayne Smith, whose father is ex-husband Billy Wayne Smith.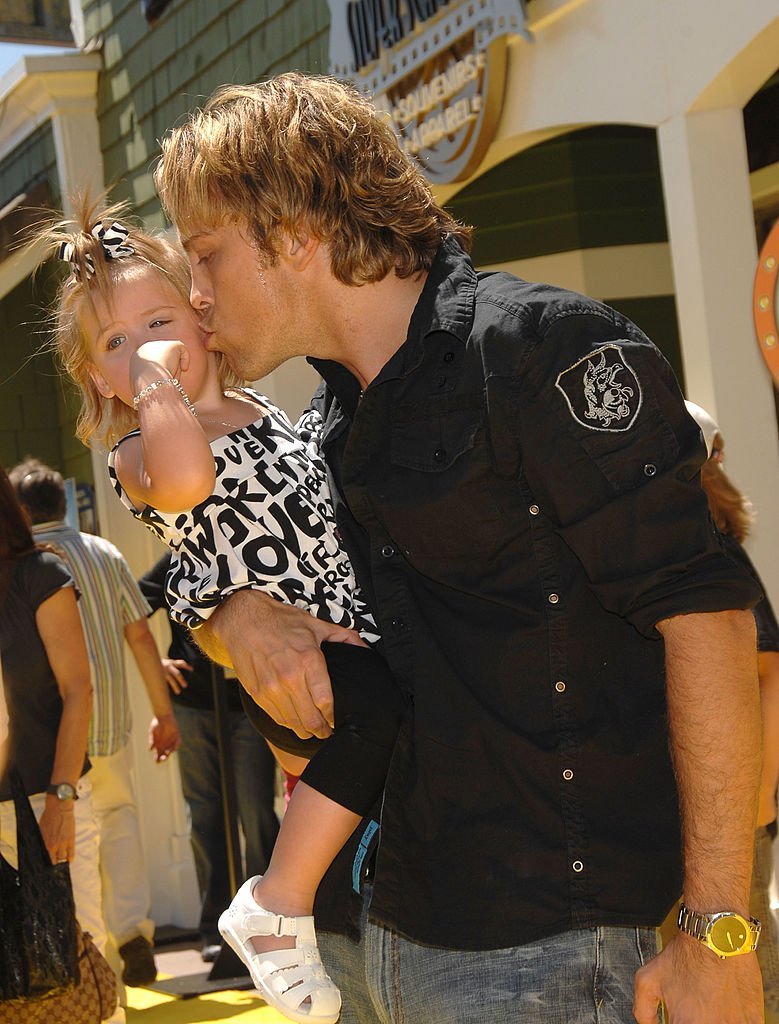 Larry Birkhead and his daughter Dannielynn attend "The Simpsons" Ride opening at Universal Studios in California on May 17, 2008 | Photo: Getty Images
The hopeful actress remarried in 1994 to petroleum tycoon, J Howard Marshall, whom she allegedly had an affair with during her previous marriage. Marshall died just a year later in 1995.
Family devastation and baby daddy drama
Smith went onto have another child in 2007 named Dannielynn. Sadly, her son passed away from a drug overdose three days before his sister arrived.
The former Playmate was officially in a relationship with Howard K Stern at the time. However, two other men claimed to be the child's father.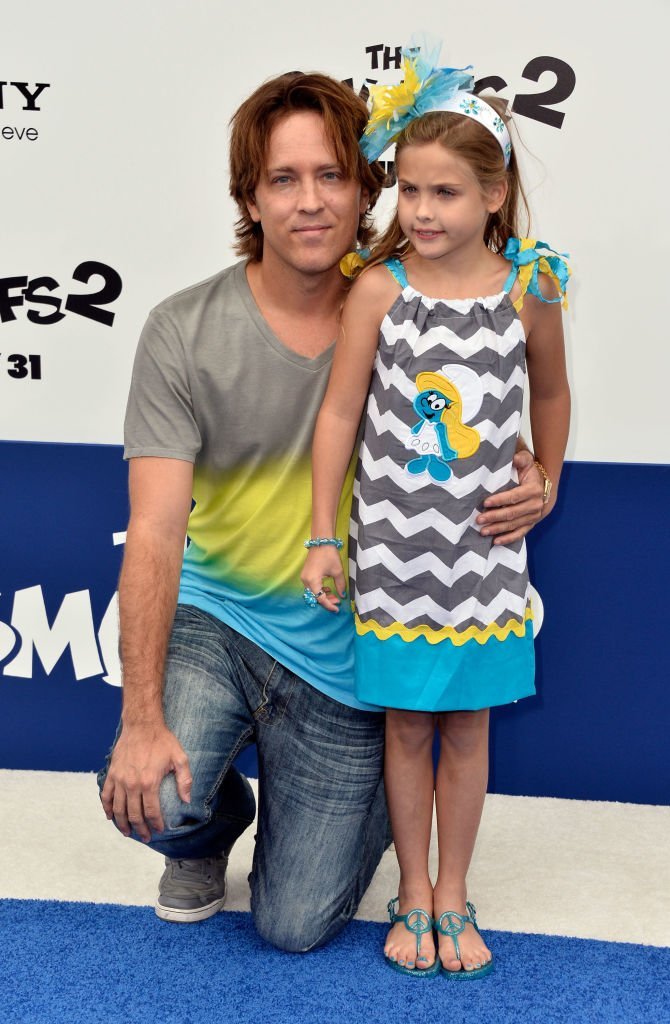 Larry Birkhead and daughter Dannielynn attend the premiere of "Smurfs 2" in Westwood, California on July 28, 2013 | Photo: Getty Images
Before it could be cleared up, Smith ended up dead from a prescription drug overdose on February 8, 2007. By April, the men all did paternity tests.
Larry Birkhead, who dated Smith previously, insisted that he was the father. Even Zsa Zsa Gabor's husband Frederic van Anhalt made a claim to the little girl.
"I told you so!"
Eventually, a DNA test determined that Birkhead, a photographer, was Dannielynn's father. The process took place in the Bahamas where the girl was born.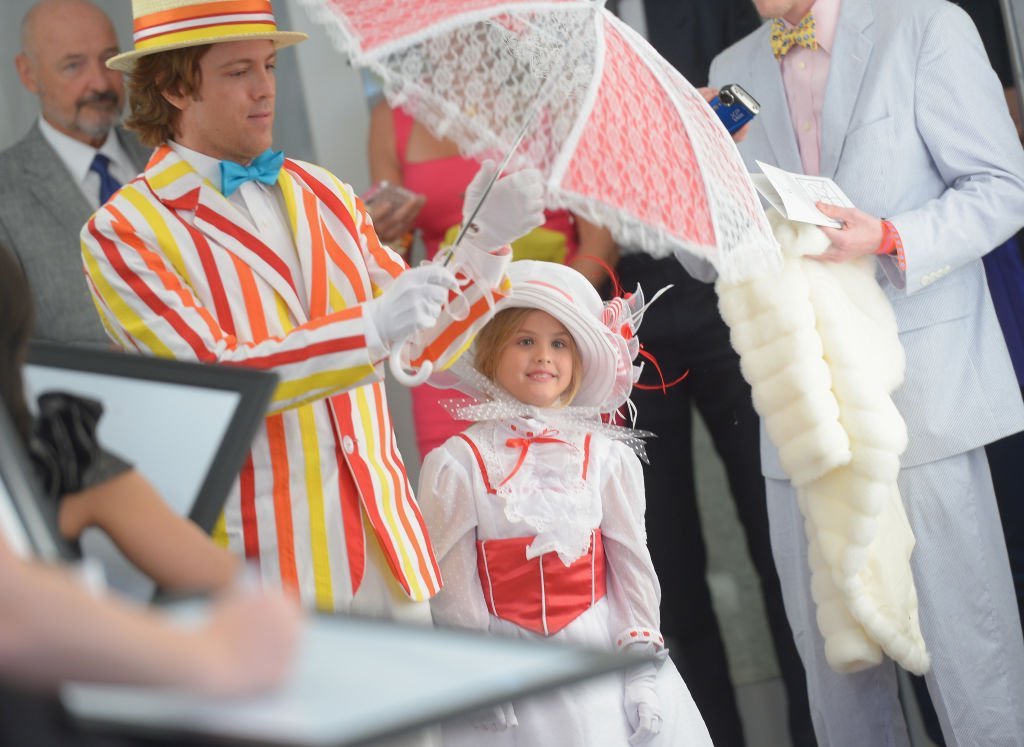 Larry Birkhead and daughter Dannielynn attend the 139th Kentucky Derby in Louisville, Kentucky on May 4, 2013 | Photo: Getty Images
"I told you so," were Birkhead's words when he stepped out of the courtroom. Stern, who had custody of Dannielynn up till that time, did not fight the decision.
Smith's disgruntled sister speaks out
Following the death of Smith, her half-sister Donna Hogan released a tell-all book titled "Train Wreck: The Life and Death of the Anna Nicole Smith."
In it, Hogan reportedly described how Smith continuously asked Hogan to adopt the latter's daughter. Hogan had one daughter and was pregnant at the time.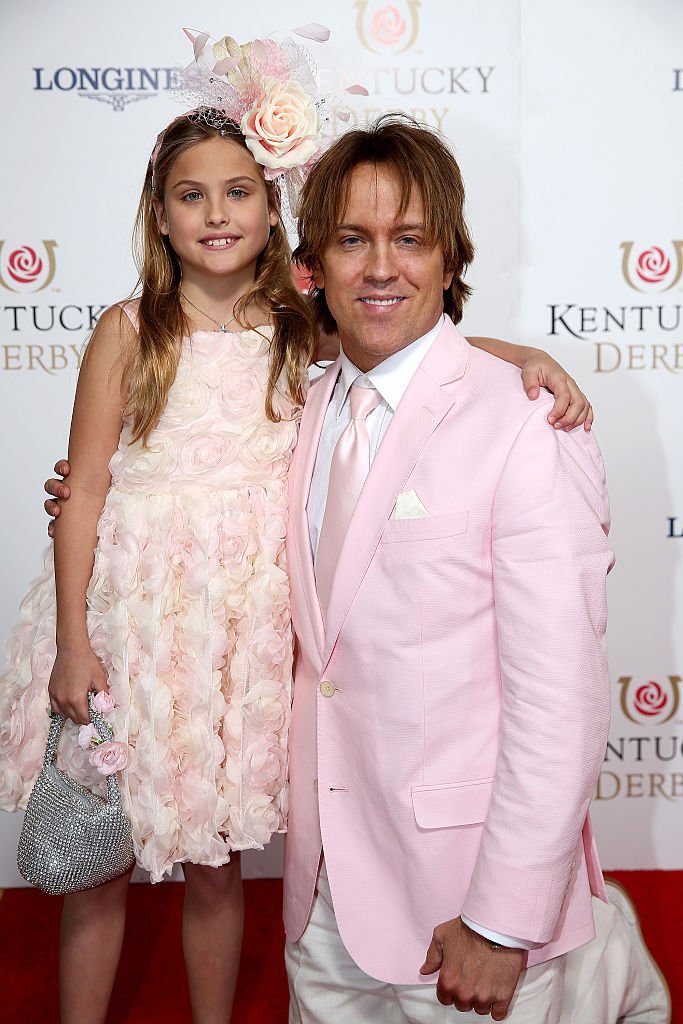 Larry Birkhead and daughter Dannielynn attend the 141st Kentucky Derby in Louisville, Kentucky on May 2, 2015 | Photo: Getty Images
"She just said that she would take better care of my kids than I would because she had money, which really hurt," Hogan said in an interview. Hogan herself was accused of trying to profit from Smith's death.
However, she insisted that that wasn't the case. Regarding her niece, she said she was happy Stern lost custody because he never cared about "that baby before she was born" and probably wouldn't after.
Dannielynn's medical condition is addressed
When Birkhead gained custody of his daughter, he brought her to Kentucky where the pair still reside today. Soon after they moved though, Birkhead dealt with his daughter's eye condition.
"She has strabismus, which is a turning in of one of her eyes," he told ET at the time. The one-year-old underwent surgery and wore an eye patch following the fix.
Following in mom's footsteps
The little girl remained a point of interest in the media because of her late mom's fame, but her father kept her out of the spotlight for quite some time. In 2012, she did her first modeling gig.
Like her mom, Dannielyn''s modeling debut was done for Guess clothing brand. Birkhead told "Good Morning America" in a 2012 interview that the gig may be his daughter's sole connection to her late mom.
However, he made it clear that he just wants the young girl to be a kid. The modeling run ended almost as quickly as it began. Birkhead later explained that Dannielynn "doesn't show any interest in it" in 2017.
Clearing up rumors and gossip
The young girl does get to travel at least once a year to the Kentucky Derby. The media relishes in the opportunity to see how much she has grown every time.
One person who claimed in the past that she doesn't get to see Dannielynn is maternal grandmother Virgie Hart Arthur. In a "20/20" interview, Birkhead denied this was the case.
He's also denied reports that he or his daughter had access to millions of dollars left behind from Smith's marriage to Marshall. The inheritance case ran for 10 years following the billionaire's death.
According to Celebrity Net Worth estimates, Dannielynn is worth around $10 million thanks to her mother. For now, though, the father-daughter duo is getting by with Birkhead's salary as a photographer.
Birkhead doesn't have much of a love life
As a single father, Birkhead has little time for anything beyond work and taking care of his daughter. He gets her ready for school every day by combing her hair, packing lunch, and the like.
Birkhead's love life has also taken a backseat, but his own daughter wants him to date. "It's cute when she tries to push me out of the house and get me to date and do things," he told ET.
Dannielynn is such a cutie herself and she's gotten quite big. While Birkhead keeps her protected as much as he can, it's clear that his work is paying off.
The sweet pre-teen is not causing much trouble. She's a Girl Scout who loves her pet lizard and appears to love her dad as much as he loves her. We hope she goes far in life.
Please fill in your e-mail so we can share with you our top stories!