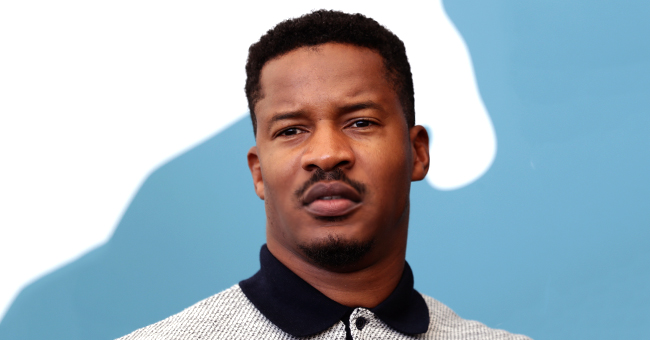 GettyImages
Filmmaker Nate Parker Apologizes for Being Insensitive about College Rape Allegations He Once Faced

"The Birth of a Nation" director Nate Parker has apologized for his inappropriate response regarding date rape allegations he faced in college.
Once upon a time, before the #MeToo movement, the sins of the past stayed in the past, but now it seems that those buried indiscretions are coming back to haunt careers.
Three years ago, filmmaker Nate Parker saw the release of his film "The Birth of a Nation" derailed due to an allegation that he had been involved in date rape in college.
"Standing here today at 39, the reality is I was quite tone-deaf ... to a lot of the things that happened in the climate. My response obviously hurt a lot of people, frustrated and angered a lot of people and I apologize." Nate Parker
THE BIG DENIAL, THE NEW APOLOGY
When "Birth of a Nation" was poised for success, the fact that Parker had been accused of rape surfaced, and the director reacted with indignation saying that he had been "falsely accused" and had been "vindicated" by the court.
With a new and promising film debuting at the Venice Film International Film Festival, Parker is apologizing for his insensitive response and playing the right politically correct tune after admitting he had been "tone-deaf."
#METOO REACTS TO VENICE FESTIVAL
Activists and advocates of the #MeToo movement, including Rose McGowan, have reacted with displeasure to the inclusion of Nate Parker's film, "American Skin," as well as the debut of a new film by Roman Polanski at the festival.
Polanski has been a fugitive from U.S. justice since 1978, having fled the country while awaiting sentencing for sexual abuse of a 13-year-old girl to which he had pleaded guilty.
NATE PARKER SHOWS REGRET AS HE IS SHOWERED WITH PRAISE
Parker was seated alongside the iconic filmmaker, Spike Lee, and producers Mark Burg and Tarak Ben Ammar who are also supporting the new film. Lee showed no reticence in backing Parker:
"It's a move forward. Nate is in here. He's not hiding. He's answering all questions. This is only Nate's second feature film, there's a lot more in him," he said.
NATE PARKER'S NEW FILM "AMERICAN SKIN"
Parker's new movie, in which he stars as an ex-Marine who sets out to avenge his 14-year-old-son who is murdered by a police officer during a traffic stop, seeks to portray the reality of black lives in an increasingly violent America.
The question is, how will American audiences react to a film, no matter how brilliant, made by a man who was accused and charged with rape?
Is brilliance an excuse for destructive behavior? We have only to look to Harvey Weinstein's brilliant career - and the wake of shattered women he left behind.
THE ACCUSATION AGAINST NATE PARKER
In 1999, Nate Parker, a student, and wrestler at Penn State University and his roommate Jean Celestin were charged with raping a 20-year-old female student in their apartment.
Parker admitted to having sex but claimed that it was consensual, even though the young woman revealed that she was unconscious at the time.
Parker was taken to trial and was acquitted based on testimony that he had previously had consensual sexual relations with his accuser before the incident in question, while his roommate was found guilty and served six months in prison.
Please fill in your e-mail so we can share with you our top stories!